Who had the better Las Vegas concert: Ed Sheeran or Slayer?
Updated August 5, 2017 - 10:01 pm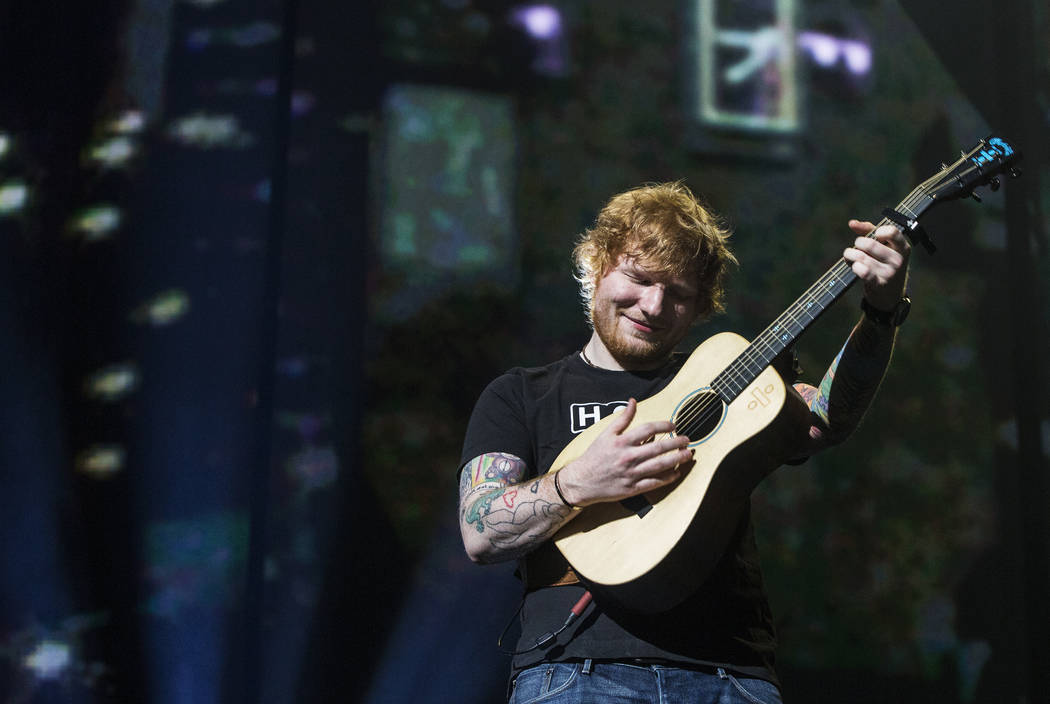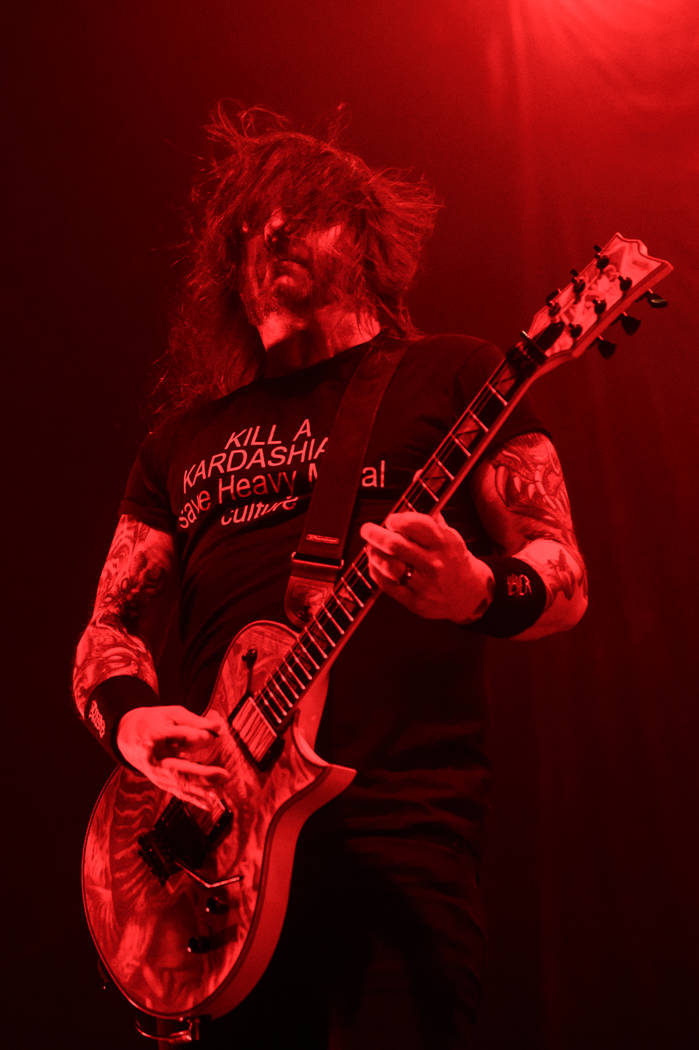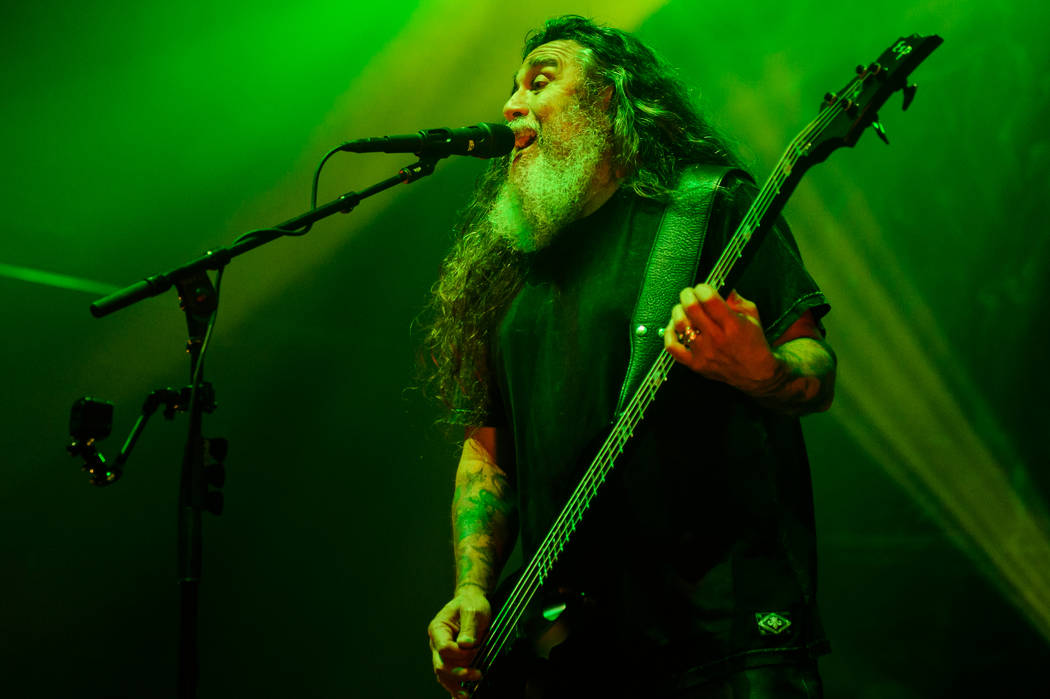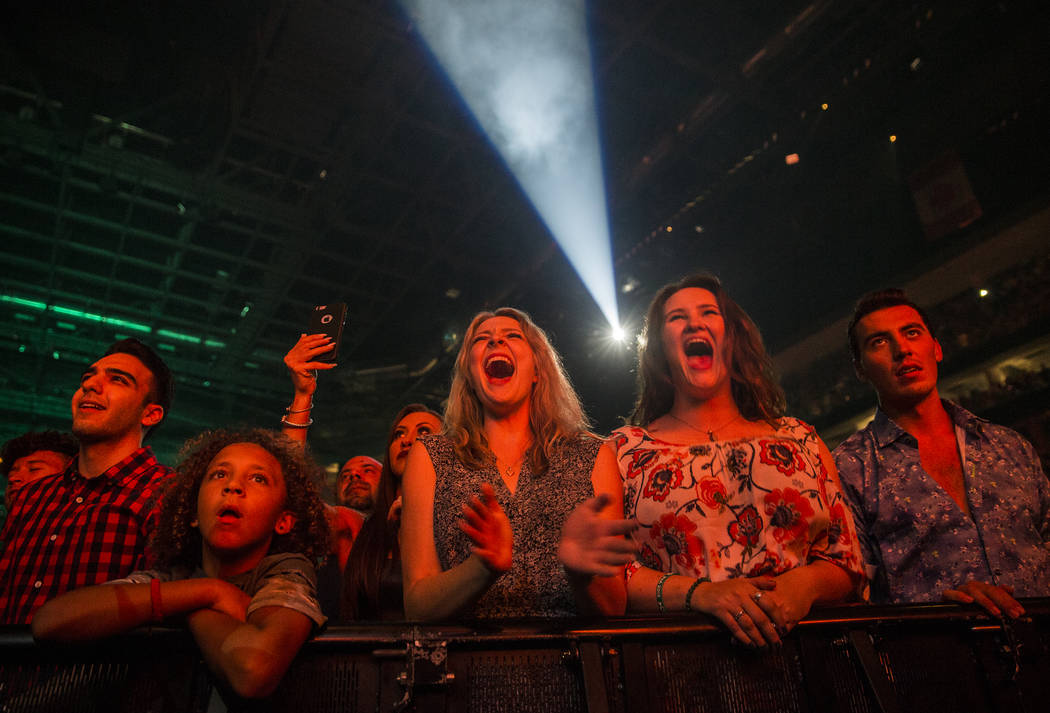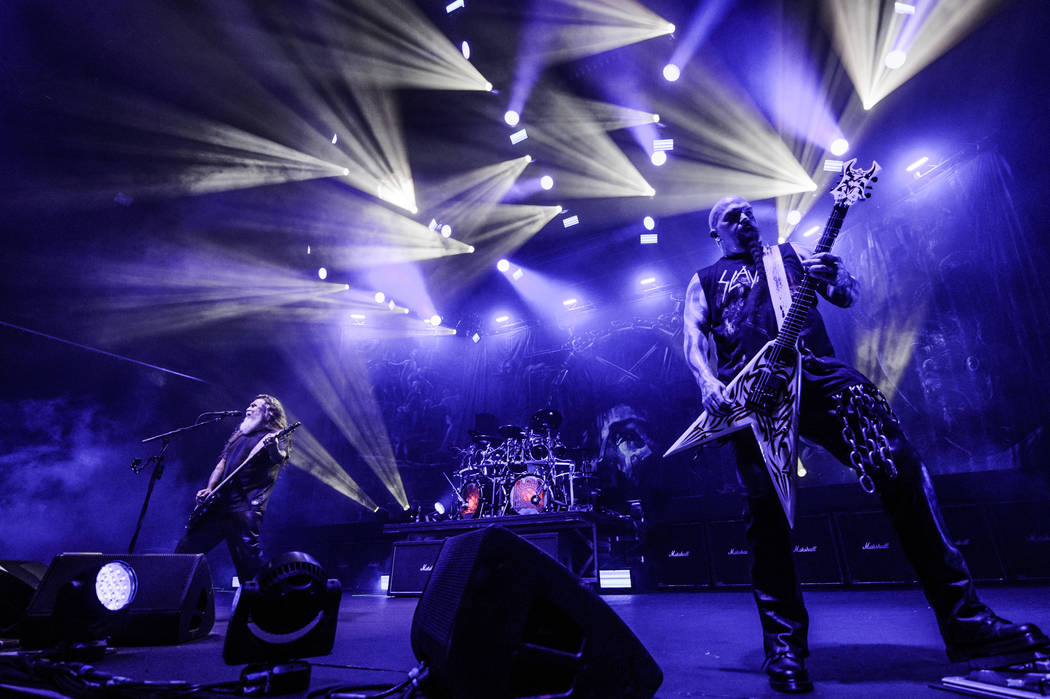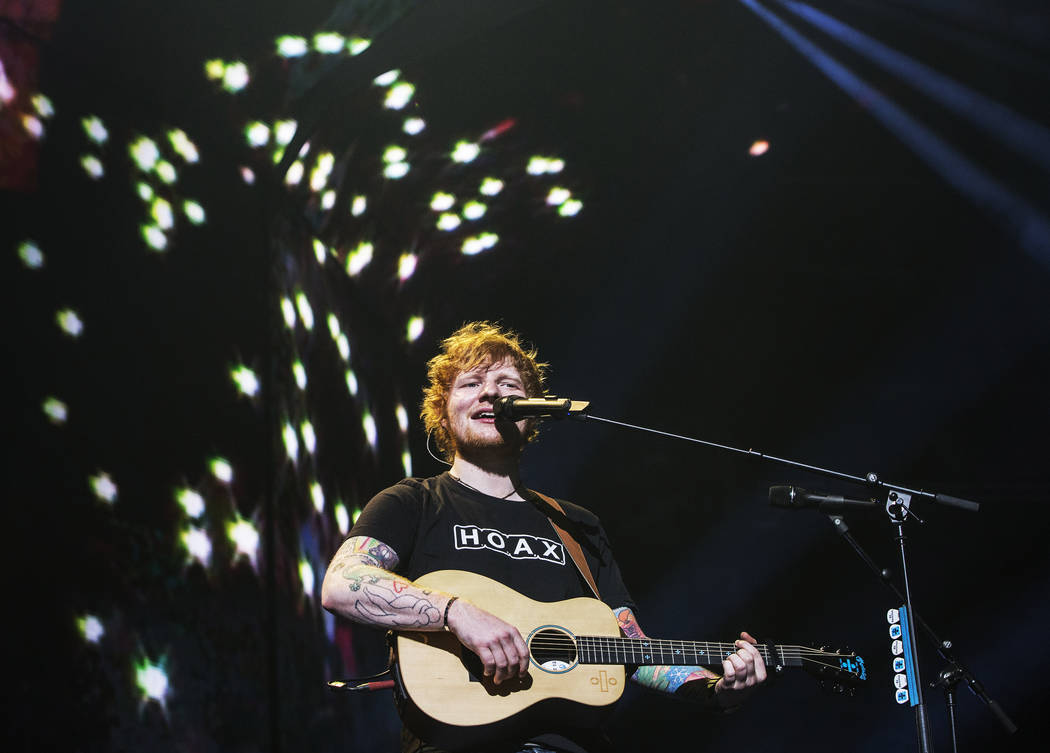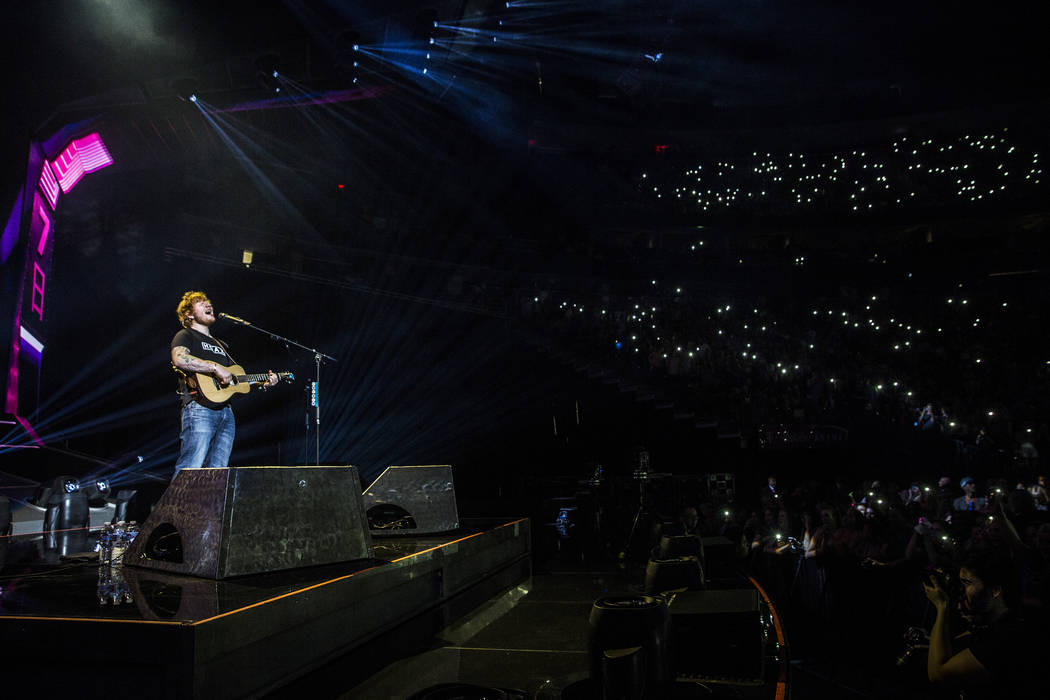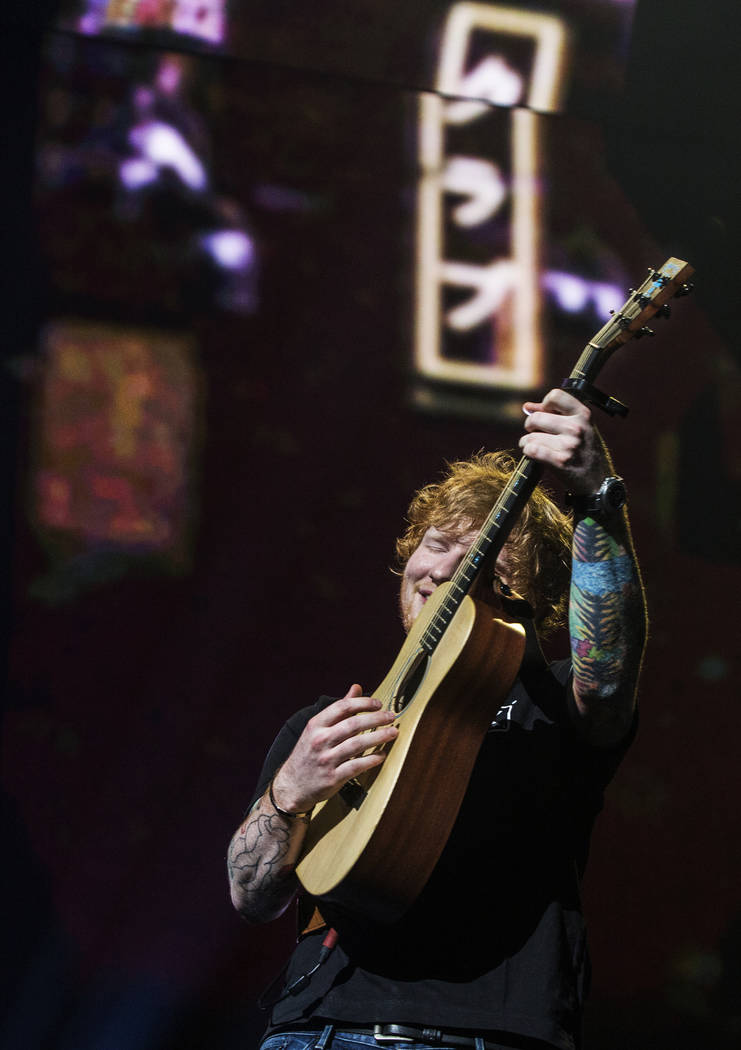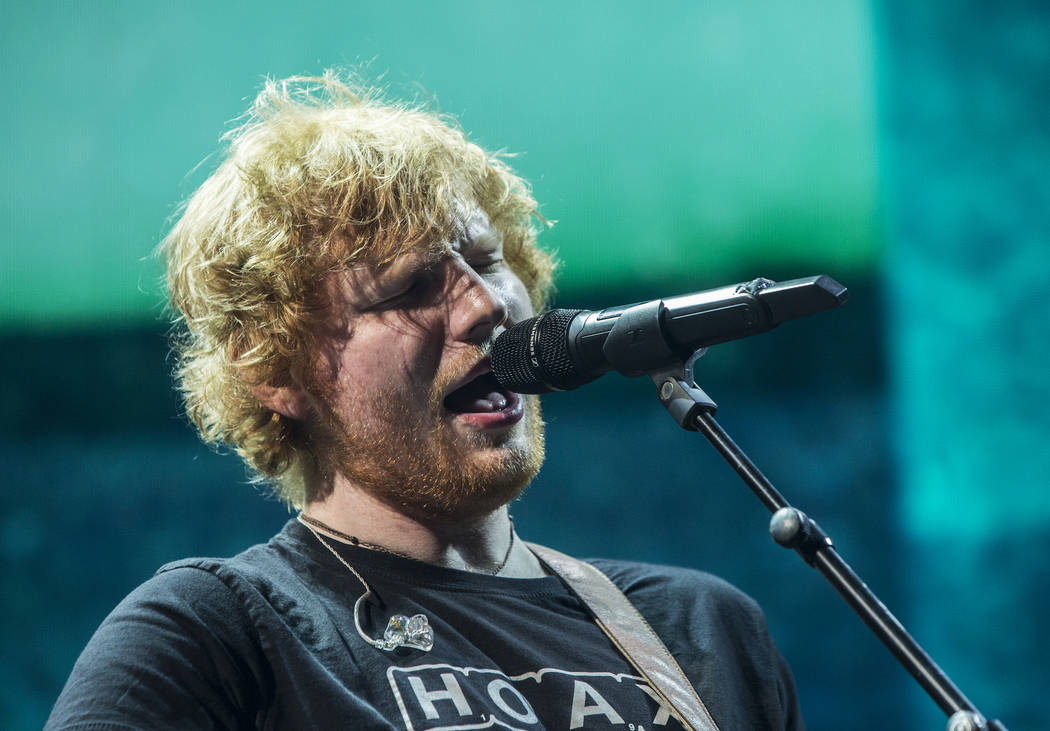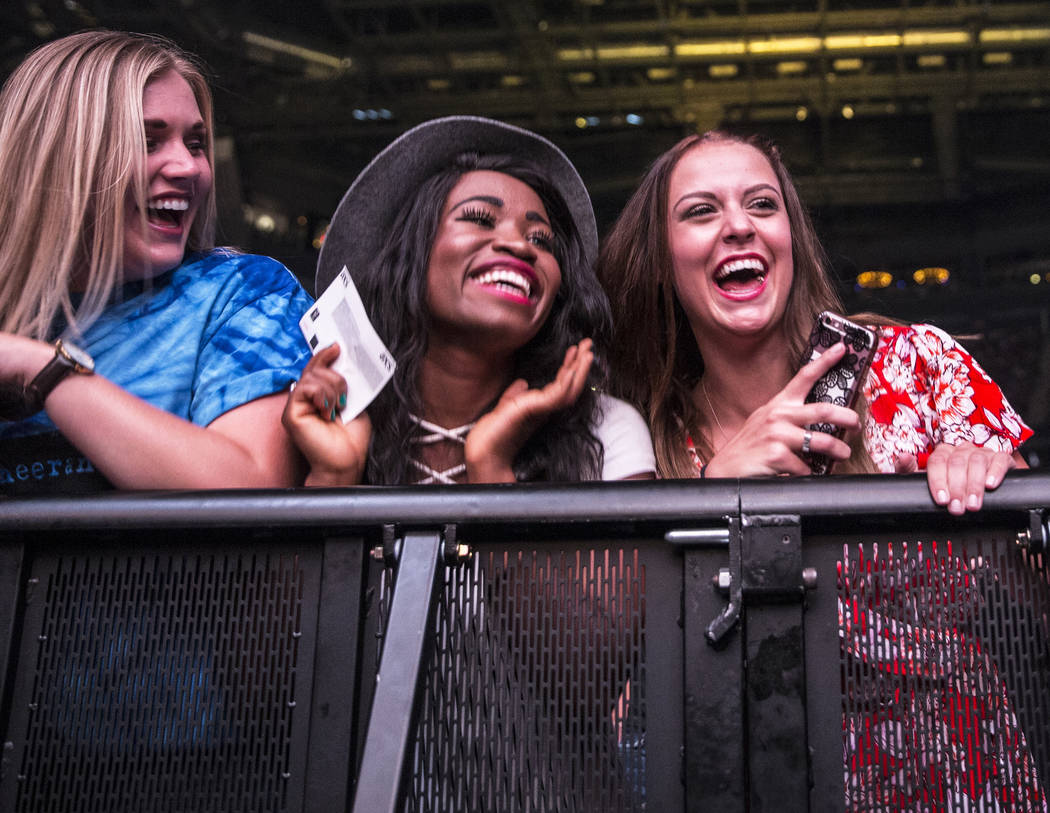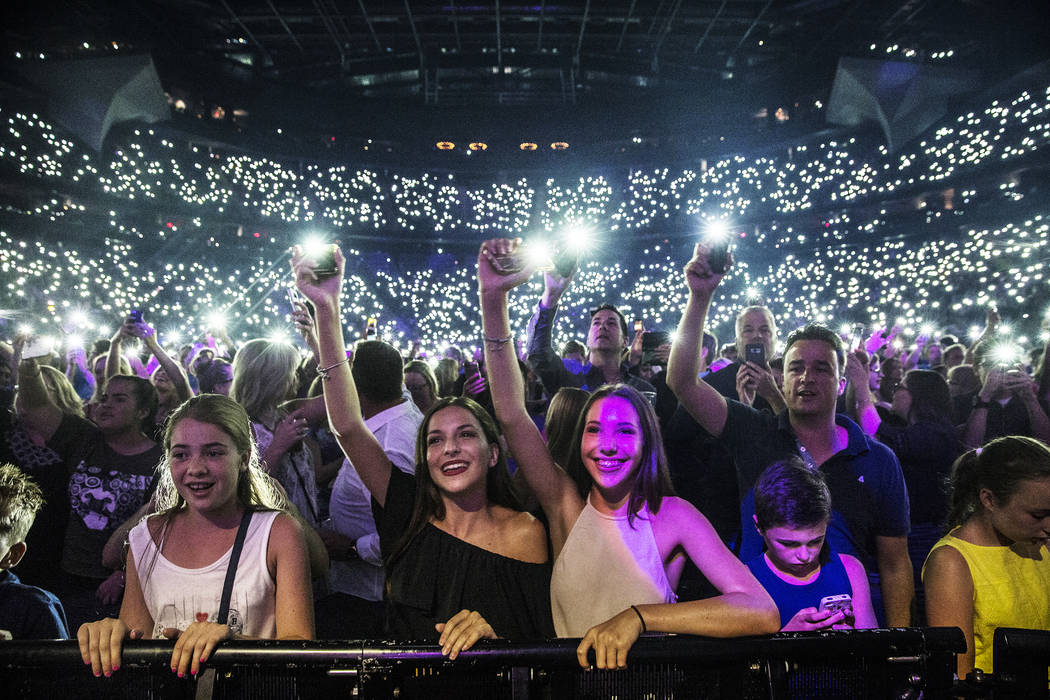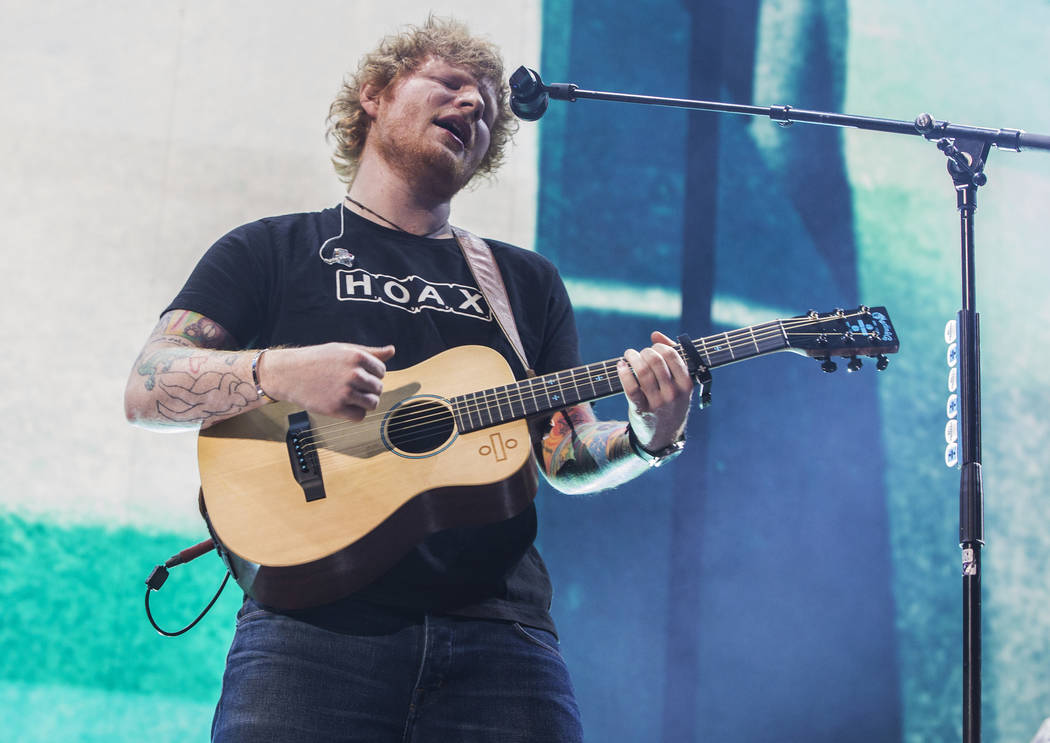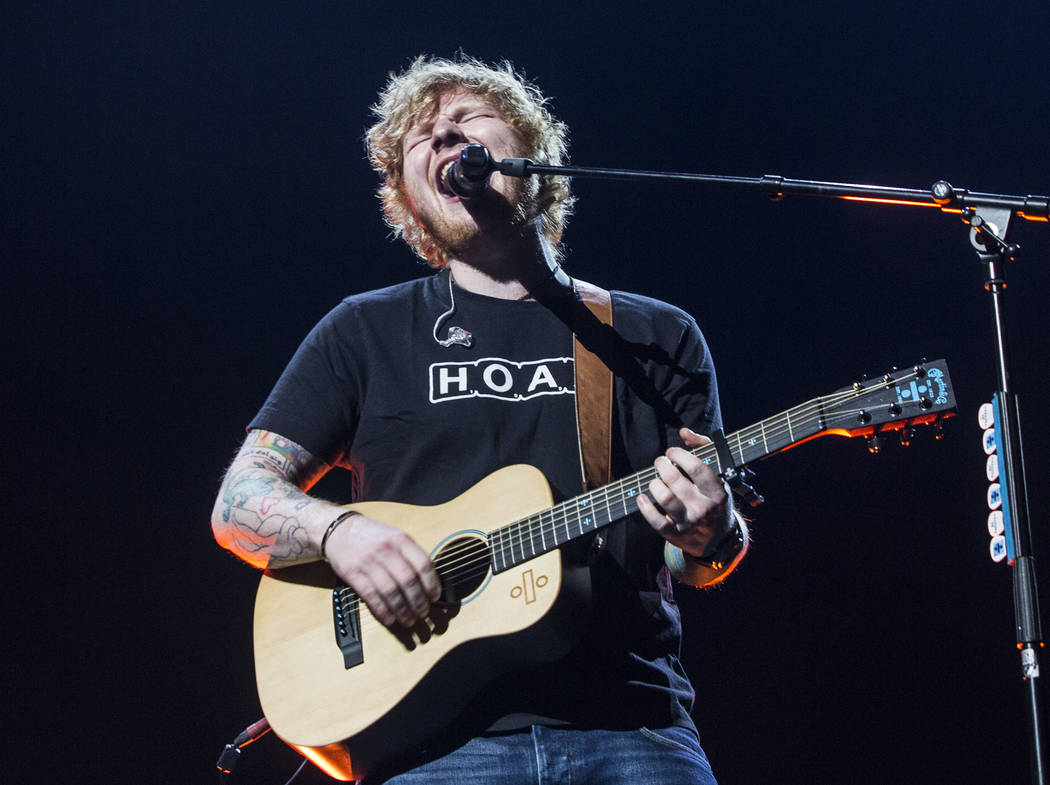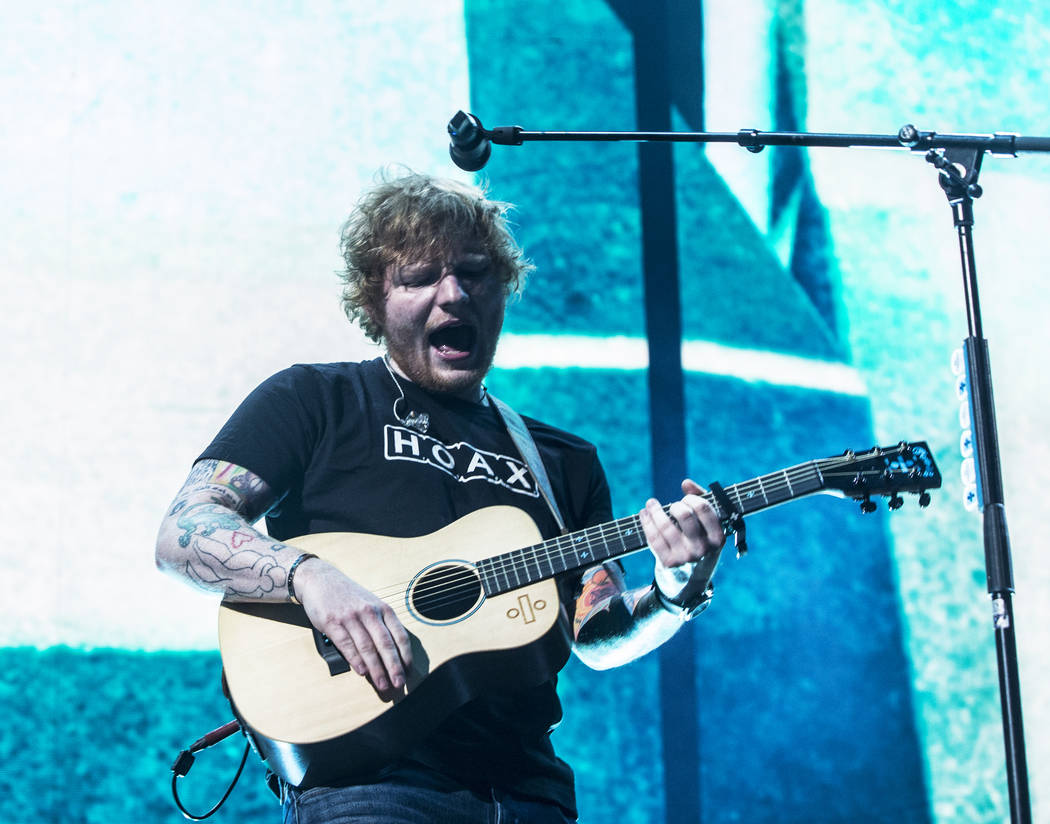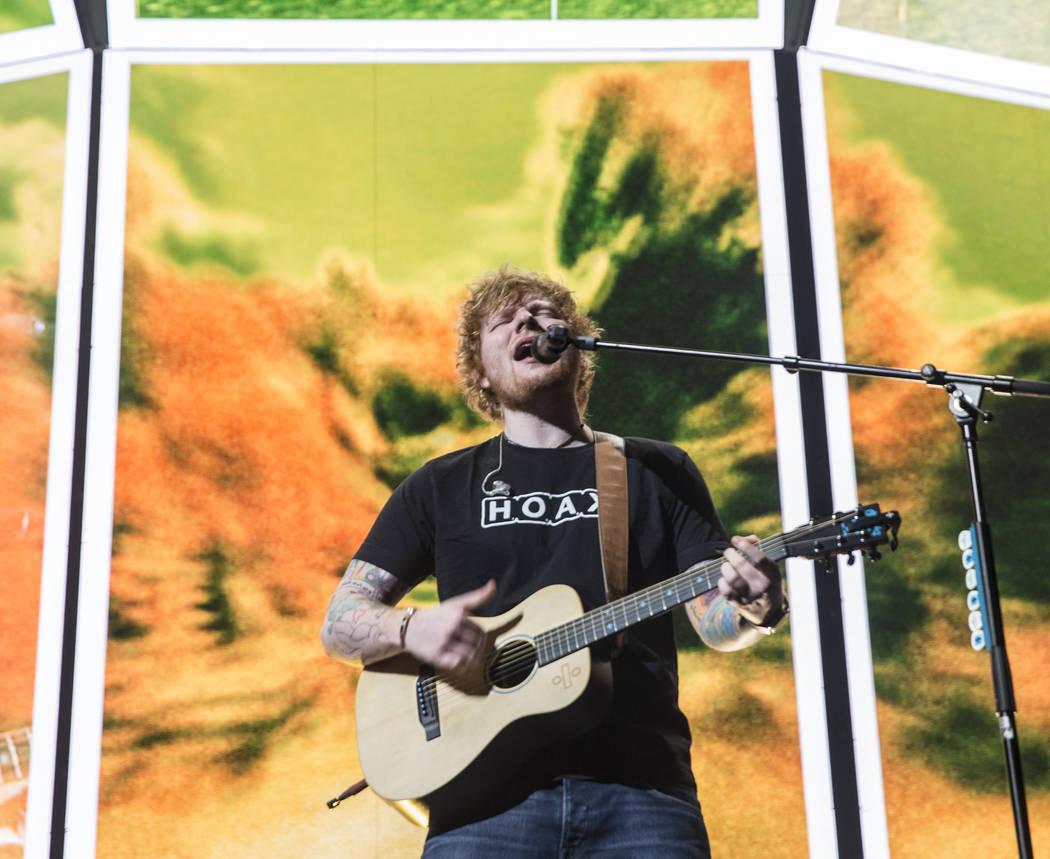 In this corner: one man capable of sounding like a full band.
In the other corner: one band capable of sounding like 10.
It was a knock-down, drag-out fight for the discerning concertgoer's dollar on Friday night when British pop superstar Ed Sheeran sold out T-Mobile Arena while thrash greats Slayer packed The Joint at the Hard Rock Hotel a few miles up the street at the very same time.
How did the two compare?
Glad you asked.
And now for the first ever joint Ed Sheeran/Slayer concert review.
You're totally welcome, world.
■ Cooler stage wear
Sheeran performed in jeans and a logo shirt for surf-and-skatewear company Hoax, for which he's brand ambassador. It's a basic look, but it suits Sheeran's vibe, which is all, "Ho-hum, I'm just the scruffy ginger next door who made $50 million last year. Can I borrow some flour? I'm makin' me some heart-shaped biscuits, love."
In response to Kylie Jenner once wearing a Slayer tee as a fashion accessory, band guitarist Gary Holt donned a shirt that read, "Kill a Kardashian Save Heavy Metal Culture." Now, we're not saying the lass should be murdered, but "Banish a Kardashian to a remote desert island where she's forced to subsist on mealworms and bathe in her own tears of regret" is a lot to get a on T-shirt.
■ Gnarlier production values
Sheeran performs by himself, but compensates with a massive, mushroom cloud-shaped array of video screens that prevent him from getting swallowed whole by such large venues. At various points in the show, images of blood cells and emojis floated across the screens, the two things most crucial to modern human existence.
With massive plumes of fire shooting out from every which way, Slayer's stage design was a mix of "Dante's Inferno," "Apocalypse Now" and the sweet, sweet dreams that dance around in Beavis' head at night. Smokey Bear would have been ready to punch strangers here.
■ Better ink
Sheeran has 60 tattoos all over his body, including a memorial to his mother on one of his arms and a Heinz Tomato Ketchup biceps tat. This tells the ladies, "I'm sweet, yet kinda quirky and good to have around when in the company of tater tots."
Slayer guitarist Kerry King has a forearm tat that reads "God hates us all" (The title of the band's ninth record) and a demon inked into his skull. This tells the ladies, "I'm on parole."
■ More impressive display
Sheeran rocks arenas with a layer-cake of sound. Here's how he does it: First, he often taps the beat out on his guitar, looping it along with the song's lead guitar figure. He performs with two microphones, so he can harmonize with himself or add backing vocals by singing into the second mic and looping that, too. Then he launches into the song in earnest, delivering his vocals live, his voice a wet sponge of emotion, saturated with longing.
Probably not fair to compare this to the battering-ram of sound that Slayer conjures, considering that it takes four dudes to make it. But individually, all these guys are killer players, save for maybe singer/bassist Tom Araya, who's not a master of the four-string, but who did let loose with some of the most impressive bellows ever for a 56-year-old. (His roar at the end of "Mandatory Suicide" was like that of a grizzly bear upon stubbing his toe on the coffee table while getting up in the middle of the night to hit the john). Drummer Paul Bostaph gets extra kudos for handling the double-bass-drum salvo at the end of "Angel Death," one of heavy metal's Hall of Fame drum moments.
■ Number of tipsy female fans with lower back tattoos exposed
Surprisingly even.
■ Number of tipsy female fans wearing Bass Pro Shops logo ball caps backwards
Yeah, Slayer had this one.
■ Better song about roasting in the burning depths of hell like a recidivist marshmallow
This one wasn't even close …
Sheeran all the way with "Don't," a song about being cheated on by an unnamed pop star (Hint: her name rhymes with Ellie Goulding), which he rapped/sang on the balls of his feet as the crowd joined him on theirs. Their message: Mess with Sheeran's heart, and Satan will soon be playing air hockey with your soul.
Slayer came correct with "Hell Awaits," though, which announced itself like a hailstorm with anvils in place of precipitation.
■ Sweeter love song
Yeah, yeah, yeah, Sheeran turned plenty of ladies' legs to gelatin with lines like, "I could live, I could die/Hanging on the words you say" and "I have traveled the world/And there's no other girl like you," both delivered during "Dive."
But Slayer totally one-upped him on this night. "This is a song about loving someone … to d-e-e-a-a-t-h!" Araya bellowed by way of introducing "Dead Skin Mask."
The tune's about serial killer Ed Gein.
Happy early Valentine's Day!
Contact Jason Bracelin at jbracelin@reviewjournal.com or 702-383-0476. Follow @JasonBracelin on Twitter.