New $20M makeover is underway at Hooters Casino
January 24, 2017 - 3:27 pm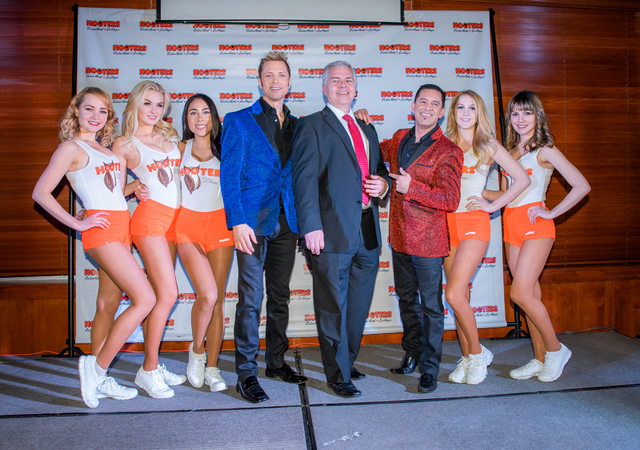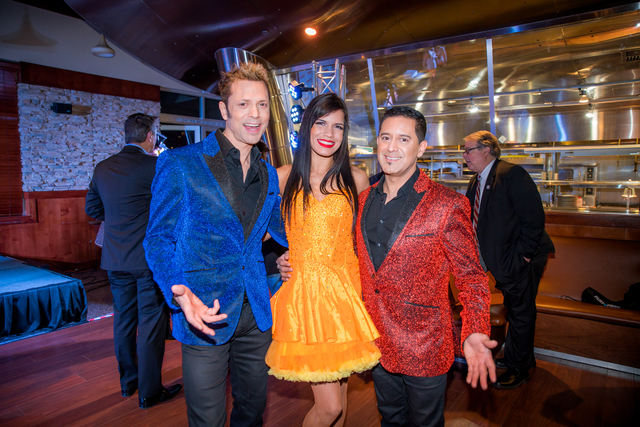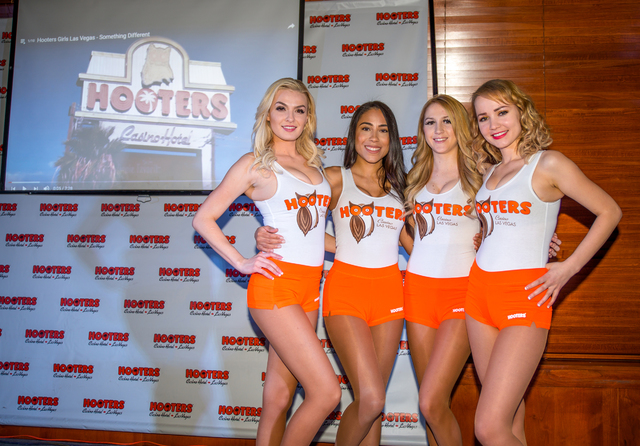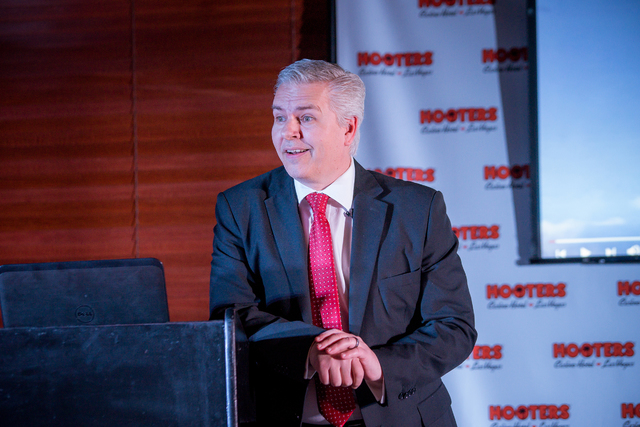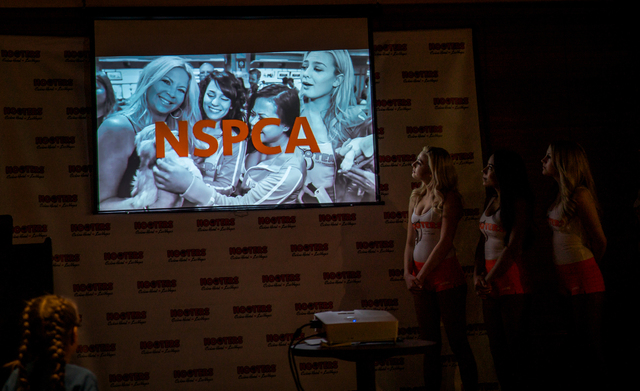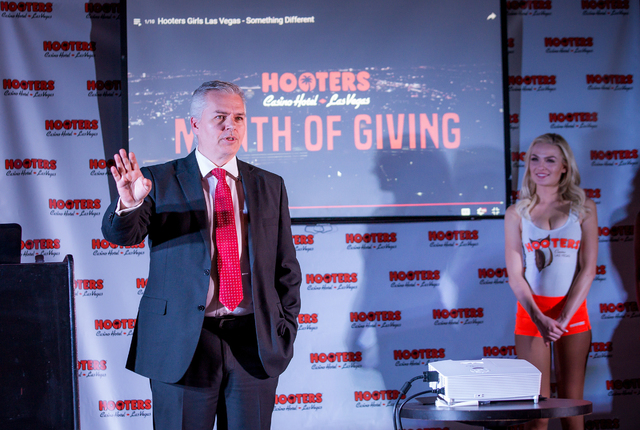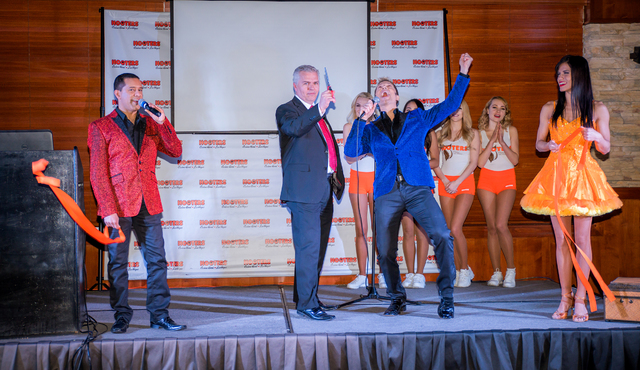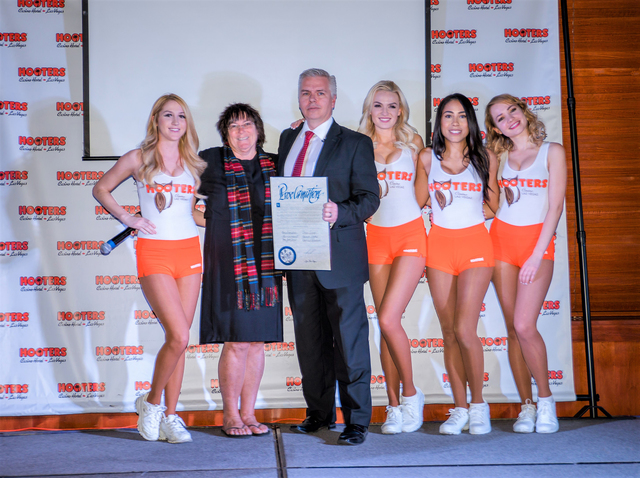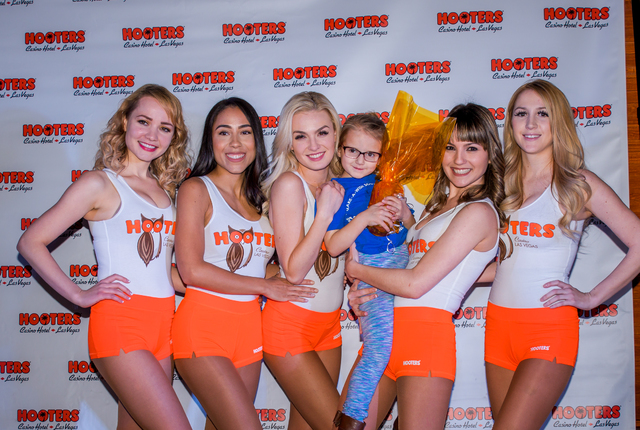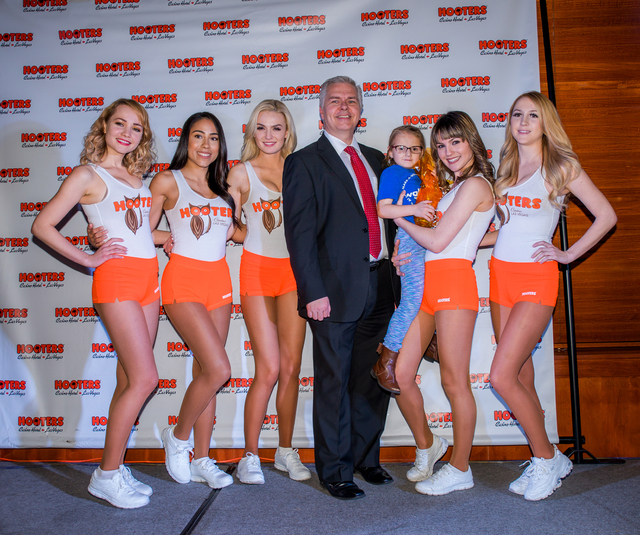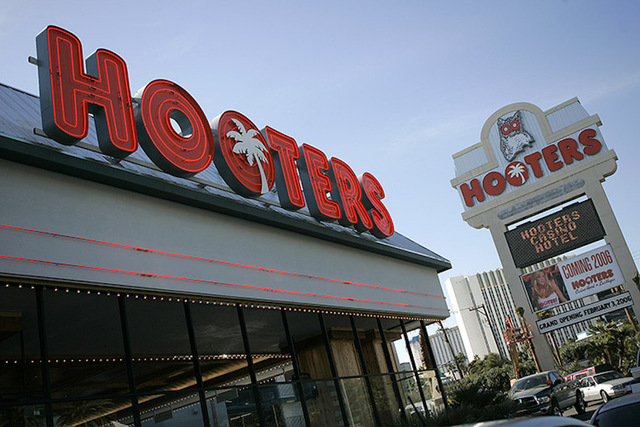 Major changes are on the way at Hooters Casino Hotel in a $20 million makeover. Hooters VP and General Manager Mike Storm has announced two new restaurants, an upgrade to the Hooters restaurant, a new pool facility, a new rock show and a new showroom that will star Las Vegas magicians Jarrett & Raja in an open-ended residency beginning March 24.
"We are here to stay," said Mike. "We're obviously not Bellagio or Caesars Palace, nor do we want to be. We're all about having fun. We're all about Las Vegas and the local community."
Mike plans to announce the new restaurant details shortly: "It's a national brand, an iconic brand perfect for our location and demographic. It's not owned by a star and doesn't have a celebrity chef, but it's a very hot and successful concept throughout the Midwest, with Hooters being the first in Las Vegas to showcase it.
"All of our 657 rooms are being redone. The two TV sets and tropical look with orange lampshades are going and being updated to very modern in black-and-white themed gray with a red accent. There will be just a subtle touch of orange, but no longer will you be overcome with orange.
"Our entire casino floor is getting a new look with a new sports book that's doubling in size. All of these plans have been a year in the making."
The new pool will open at the end of April with another new restaurant, and Mike says although the property is maintaining the brand, there will be a new look to it. And don't be surprised if the Hooters Girls at the pool have new uniforms.
"They will definitely have their own identity," he said. "We plan to be a relevant part of the Las Vegas landscape and have a community outreach. There will be more to Hooters than just Hooters and orange shorts. We'll dress for the occasion. Our girls look great in gowns and dresses."
Mike also told me that Elvis Presley impersonator Trent Carlini will depart this weekend, and a new show, "Rock Fantasy," will open with a rotating cast in the Mardi Gras Night Owl casino floor theater within a week.
He said: "They have 30 rock lookalike, soundalike performers to rotate, so no two shows will ever be the same. Their team from L.A. has absolutely incredible people portraying Elton John, David Bowie, Axl Rose, David Lee Roth, and the list goes on."
I quizzed Mike on the long-standing image of the Hooters brand, and he responded: "I recognize that in the 1980s, customers would come to ogle the girls, but we are now about value and pals hanging out with their buddies.
"They might flirt with a cute girl because our girls will no longer be hot bikini girls. There'll be a lot more class because we needed to step up our game. They might still flirt with a pretty girl, but instead of bikini models, it's far more of an athletic appeal.
"We'll have the college cheerleader, the girl next door, and it'll be OK for the guy to bring his partner, his wife, his girlfriend because it will be about them having fun together. The brand is definitely undergoing an evolution.
"We're not only embodying that in Las Vegas, but also taking it even further." I can attest to that because I was served Dom Perignon!
Mike admitted that they had to overcome the stigma of the old Hooters when the staff reached out to charities for its Month of Giving campaign. The hotel took its entire marketing and advertising budget to honor charities at Monday night's event to announce the changes.
The charities included Habitat for Humanity, Nevada Society for the Prevention of Cruelty to Animals, Three Square, Goodwill, The Salvation Army, Make-a-Wish and St. Jude's Ranch for Children.
"Some charities didn't want to work with us because of our reputation, but we are taking a stand to be a real part of the community," Mike told me. "We're a lot more family today. Our hotel is different and unique, and we have the best of locations steps from the Strip. Hooters is very much here to stay."
Jarrett & Raja took part in the ribbon cutting Monday night, announcing that their rehearsals begin at the end of February, with a March 24 opening. Raja prematurely cut the ribbon, but Jarrett restored it magically so that Mike could cut it properly.
Raja told me: "We are aware of the challenges, but we are the little engine that could. We'll have a beautiful showroom that's easy to access with free parking and right at the edge of the Strip. It's perfect for locals to travel to for a night out on the Strip.
"Other magicians and shows have been very supportive for what we're doing, and for the first time, since we are so close to MGM Grand, we can honestly say that David Copperfield is looking down at us."