Gallery at Planet Hollywood separates itself from other clubs with lipstick bar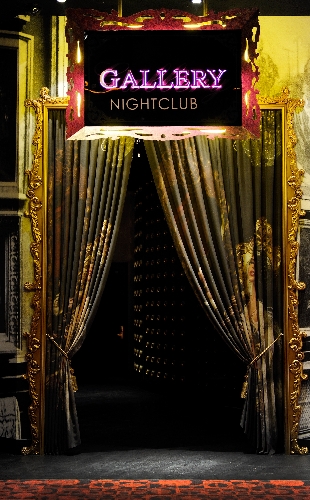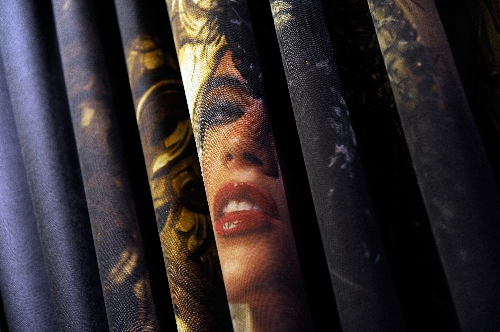 It's tough for newcomers to distinguish themselves in Las Vegas' well-established nightclub scene.
There's already the biggest club and the smallest and several with the best Strip view. Now, new clubs have to find unique ways to separate themselves from the pack.
The Gallery at Planet Hollywood Resort, which opens tonight, has found a couple of ways of doing just that. Lipstick, anyone?
When clubgoers walk through the door, instead of being met by a pulsing rhythm and a packed dance floor, they will come upon Violent Lips, a lipstick bar where women — and adventurous men — can belly up to the bar and line their lips with cheetah print, zebra colors, even their favorite sports team's colors.
It's one way management is upping the fun factor, says Billy Richardson, a co-owner of the Gallery.
"I think people will like it," Richardson says. "Once someone sees it, I think there will be more curiosity, and when one person does it, others will follow."
Guests will find a few surprises mixed in with the usual club fare, including nets hanging from the ceiling where women dance; a hallway lined with photos that shift depending on your viewpoint; oversized booths and other touches that are still being determined. In a few weeks, the Pussycat Dolls will open a lounge adjoining the Gallery, and a patio overlooking the Strip is scheduled to open in September.
The 20,000-square-foot club, designed to look like an old European villa, was built in eight weeks, from concept to completion, Richardson says.
"It's something that the hotel has been missing. So many people go to Planet Hollywood, and there's great energy there, but there's just nowhere for them to go," Richardson says.
The dance floor is about 3,000 square feet, but the whole club was designed with dancing in mind. Platforms and empty spaces are located throughout and are meant to encourage dancing on the spot.
Resident DJs will spin house and mashups and, a couple times a month, special guests will be featured.
The club opens at 10 p.m. Wednesdays through Saturdays. Cover charge is $30 for men, $20 women. Local women get in free. Dress code is club chic.
For table reservations, call 818-5700, or for information, call 818-3700.
Contact reporter Sonya Padgett at spadgett@ reviewjournal.com or 702-380-4564.
Las Vegas nightclubs