Riff Raff buys $1.3 million Las Vegas mansion
October 2, 2015 - 2:16 pm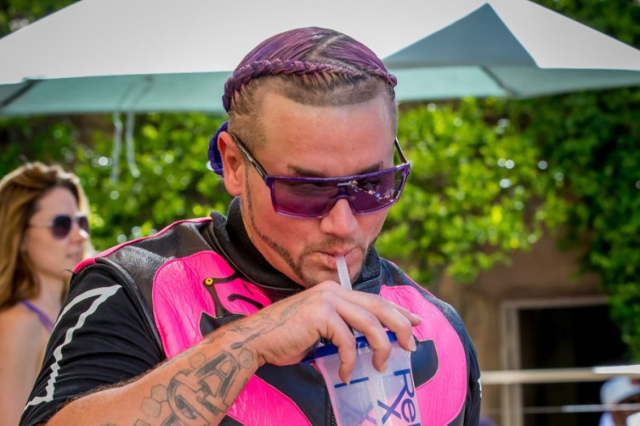 Brace yourselves, Spanish Hill residents, you've got yourself some riff raff moving in.
Er, make that Riff Raff, capital letters. The Versace Vampire, aka Jody Highroller — or Riff Raff, as he's better known to the rest of the universe — has officially become Las Vegas's newest resident. Or he's about to, rather.
The Houston-based rapper, known as Horst Simco to his family (although, who knows, maybe they call him Riff Raff), has arranged to purchase a million-dollar mansion — or purple palace, as it were, or "Codeine Castle," as he's dubbed it on Instagram. The house was listed on Luxe Estates for $1,299,000 by Zar Zanganeh, who, as we've reported previously, has brokered a number of high profile deals, such as selling a house belonging to the Sultan of Brunei's 73,000-square-foot home through his company, TheVegasFineEstates.com.
According to calculations detailed by Luxe Estates, if Riff put down a quarter million and a half, had a credit score of 740 plus, and secured a 30-year fixed rate loan, he's looking at a monthly payment of $5,578.65 or so, for the $5,945 square foot, five bedroom, seven bath (including two partials) house, which sits on .35 acres in the Spanish Hills subdivision, where Andre Agassi has several streets named after him.
Read more from Dave Herrera at reviewjournal.com. Contact him at dherrera@reviewjournal.com.
Like Neon Las Vegas on Facebook: