'Baz' producers to get prime-time exposure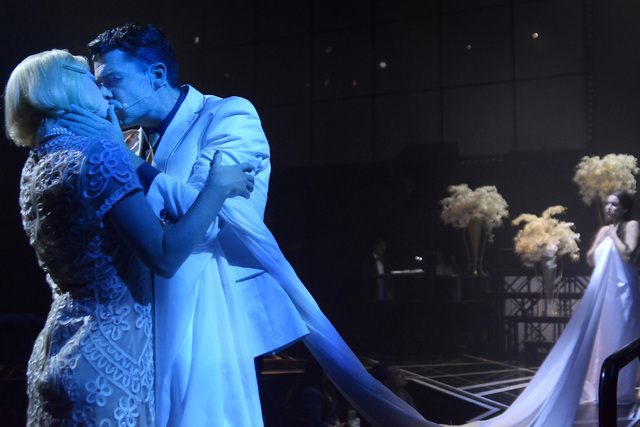 A dubious proposition for the Strip could be getting a big boost from prime-time TV.
For The Record, the theatrical troupe behind the upcoming "Baz — Star Crossed Love" at the Palazzo, has announced it will work with ABC and Dick Clark Productions to develop "For The Record Live" productions for the network.
The venture is ABC's answer to the success of live Broadway musicals revivals such as "The Sound of Music" for NBC and "Grease" for Fox.
The ABC announcement doesn't say specifically whether "Baz" will be one of the TV productions, but the Palazzo show stands to benefit by association either way.
But the announcement of a development deal did not say whether the first production could be on TV by the fall or would wait until spring, a long time if the Palazzo effort needs a lifeline.
For The Record, helmed by created by Shane Scheel and Anderson Davis, started out in Los Angeles nightclubs, staging "mash-ups" inspired by movie directors known for their pop soundtracks: Quentin Tartantino and the '80s comedies of John Hughes among them.
On June 25, the Palazzo sees the return of the musical devoted to director Luhrmann, which means blending the plots of "Romeo and Juliet" and "The Great Gatsby" with "Moulin Rouge" and using the "jukebox" songs from all three movies.
"Baz" had a brief and abbreviated run late last summer in the Light club at Mandalay Bay. The closing of the Cirque du Soleil-affiliated club put a sudden end to the noble experiment before it had more than two months to develop an audience.
ABC president Channing Dungey called the partnership "a game changer for the genre" in a statement.
"The first time I saw For The Record, I knew it would make a great live TV event," Mark Bracco, who oversees programming and development for Dick Clark Productions, said in the same statement.
Read more from Mike Weatherford at reviewjournal.com. Contact him at mweatherford@reviewjournal.com and follow @Mikeweatherford on Twitter.