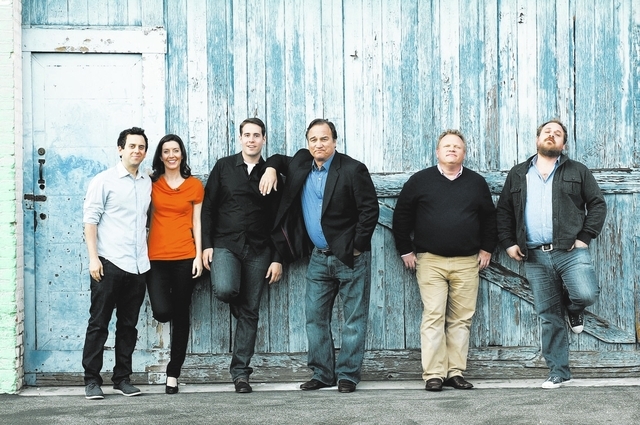 Here's a promise somewhat delayed.
When The Second City sketch and improv comedy troupe had a Las Vegas branch, a plan was floated to have famous alumni visit as weekly guest stars to add some marquee value.
It never happened. Instead of George Wendt, we got his nephew, Jason Sudeikis, who went on to become a star on his own. And instead of Jim Belushi, we got his son Robert Belushi in the final Las Vegas edition of 2008.
But now, father and son are keeping the idea alive with Jim Belushi &Chicago Board of Comedy, which visits The Venetian Friday and Saturday.
In '08, the younger Belushi explained his theory of improv: "You get out there and make decisions and have to stick by those decisions," he says. "You put yourself out there to look stupid every night. Hopefully you look stupid enough to make people laugh."
The improv quintet includes Larry Joe Campbell, who played Andy on "According to Jim" and briefly did Las Vegas improv with a troupe called The 303 in 2005.
Contact reporter Mike Weatherford at mweatherford@reviewjournal.com or 702-383-0288.
Preview
Jim Belushi & Chicago Board of Comedy
10 p.m. Friday-Saturday
The Venetian, 3355 Las Vegas Blvd. South
$75.75-$185.75 (702-414-9000)