'Jersey Boys' ending Las Vegas run in September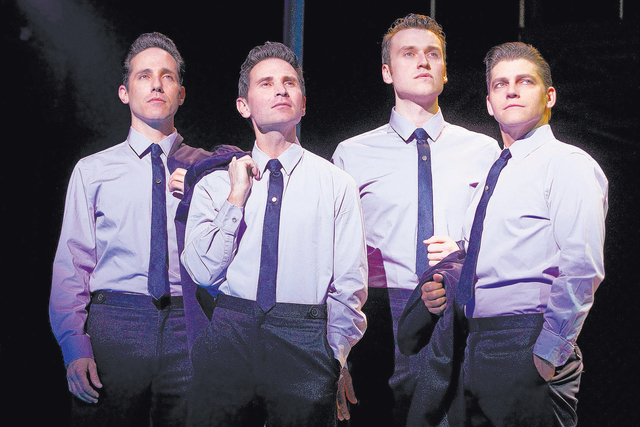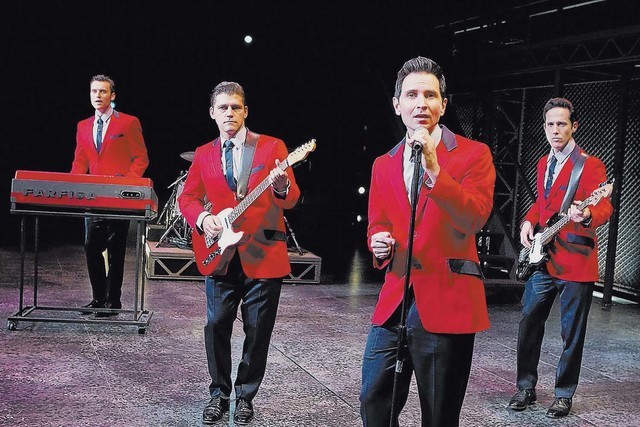 The producers of "Jersey Boys" have announced a Sept. 18 closing at Paris Las Vegas, ending an eight-year run that will make it the longest-running Broadway musical on the Strip.
The musical biography of Frankie Valli and the Four Seasons opened at The Venetian in April 2008, about two years after its Broadway opening in November 2005. It moved to Paris Las Vegas in March 2011.
"It's been a remarkable run and we couldn't be more proud of how both Las Vegas locals and visitors have embraced 'Jersey Boys,'" Michael David, president of Dodger Theatricals, said in a statement. "The cast and crew gave their all every night, and the audiences returned that energy without fail."
Cast members and musicians said they had seen a noticeable decline in attendance this year, but were still surprised by the timing of Tuesday's closing announcement.
It was not clear whether the producers decided the show had run its course, or whether the landlord, Caesars Entertainment, wanted to free up the 1,500-seat theater for another production.
However, October and November are usually strong months for the musical, which is said to have fallen short of its break-even mark some weeks, but was not in a continued downward spiral.
The musical is still running on Broadway in the August Wilson Theatre where it opened, and on tour. A 2014 movie adaptation landed flat, with a U.S. gross of $47 million on a $40 million budget.
But with 3,300 Las Vegas performances under its belt, the Las Vegas edition will retire as the champion of the Broadway-to-Vegas trend of the 2000s.
"Jersey Boys" arrived near the end of the Strip's embrace of Broadway musicals, when casinos hosted everything from "Hairspray" to "Monty Python's Spamalot" before The Smith Center for the Performing Arts gave touring productions a new home.
"Mamma Mia!" played six years at Mandalay Bay before closing in 2009, and a custom-Vegas version of "Phantom of the Opera" also ran six years at The Venetian before closing in 2012.
Read more from Mike Weatherford at reviewjournal.com. Contact him at mweatherford@reviewjournal.com. Follow him @Mikeweatherford