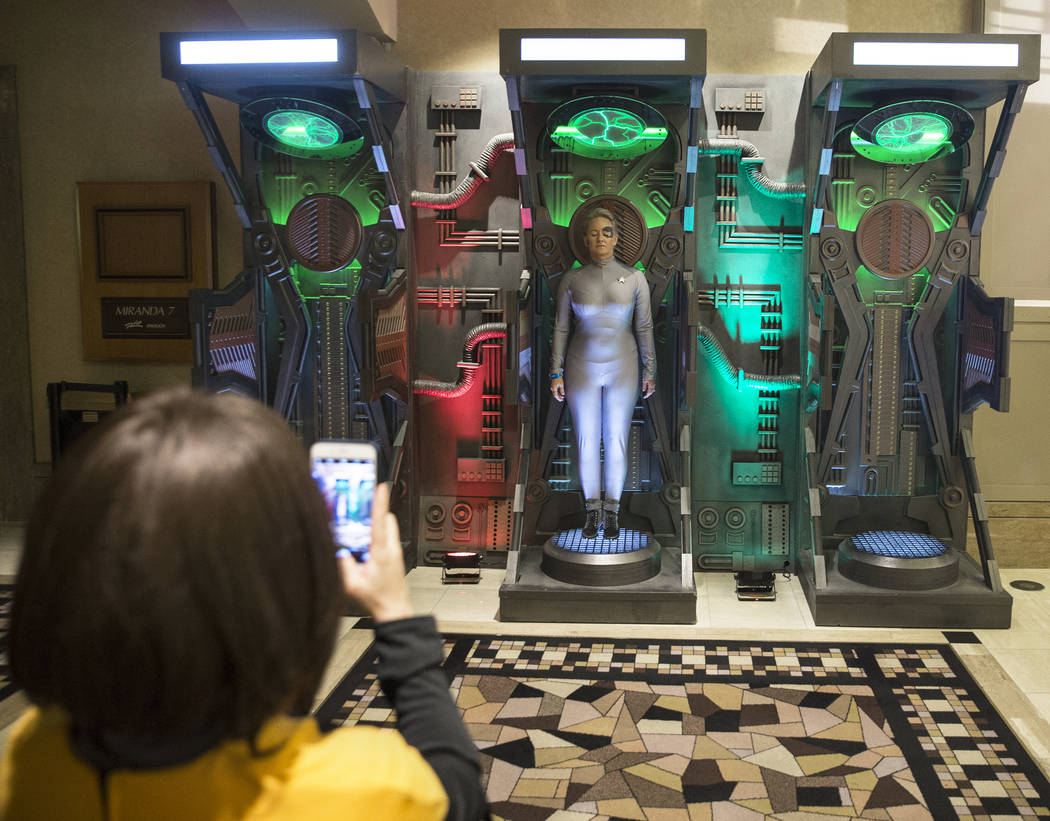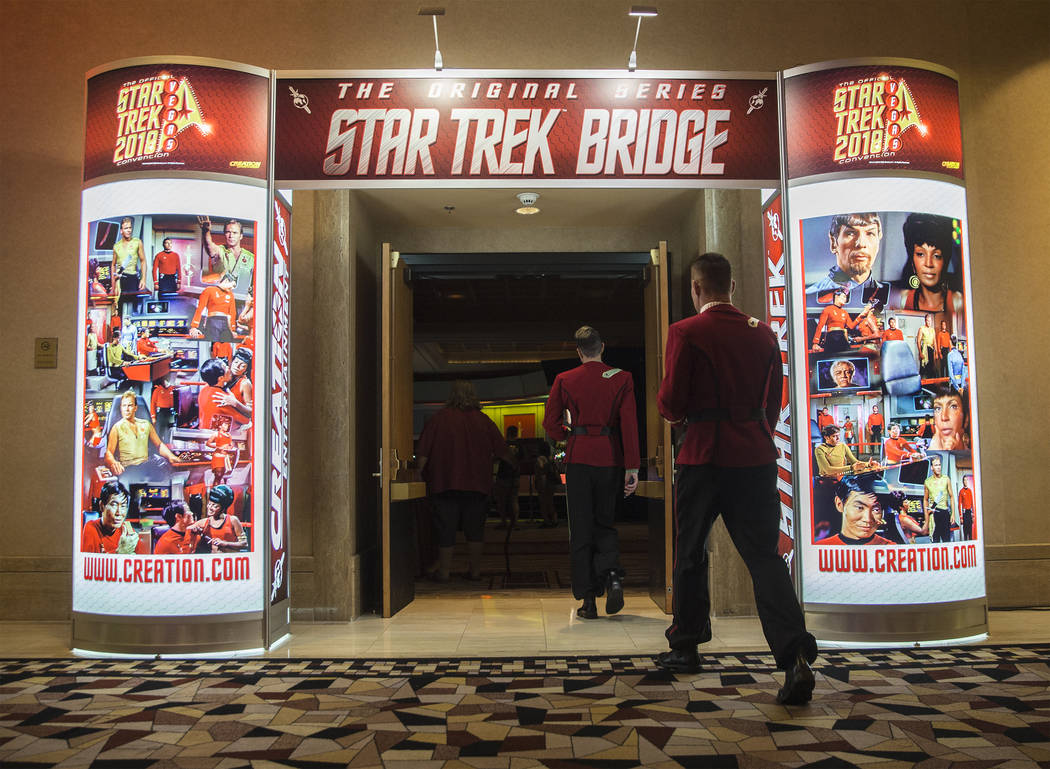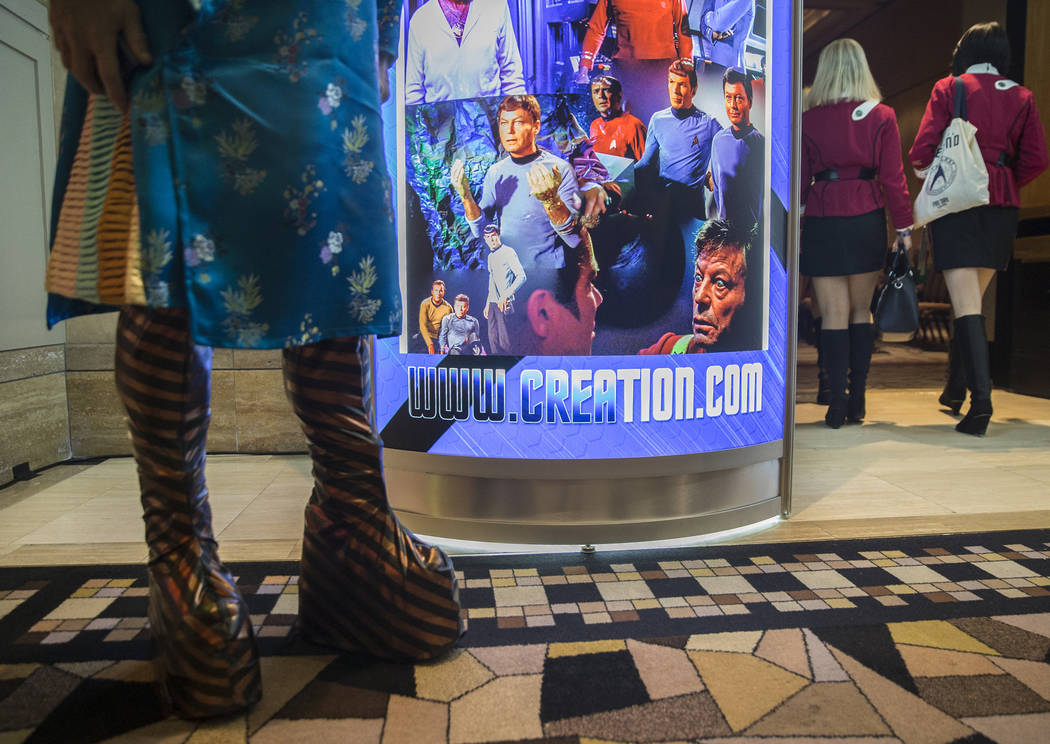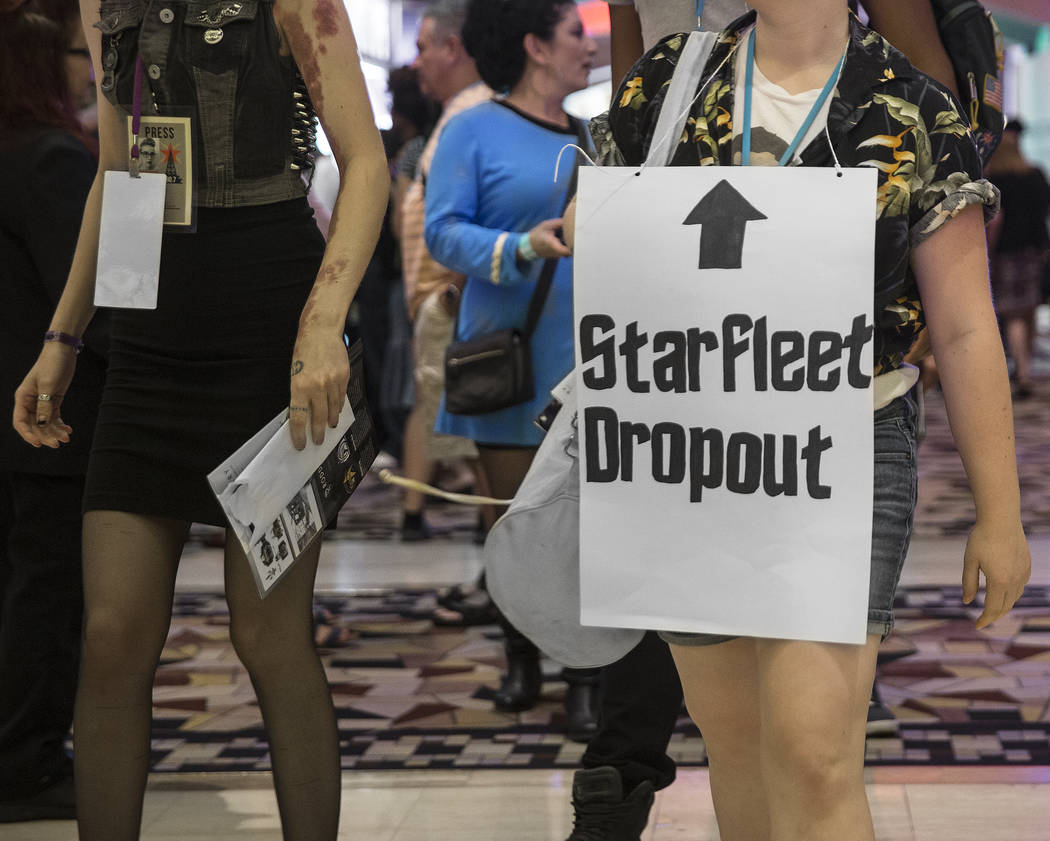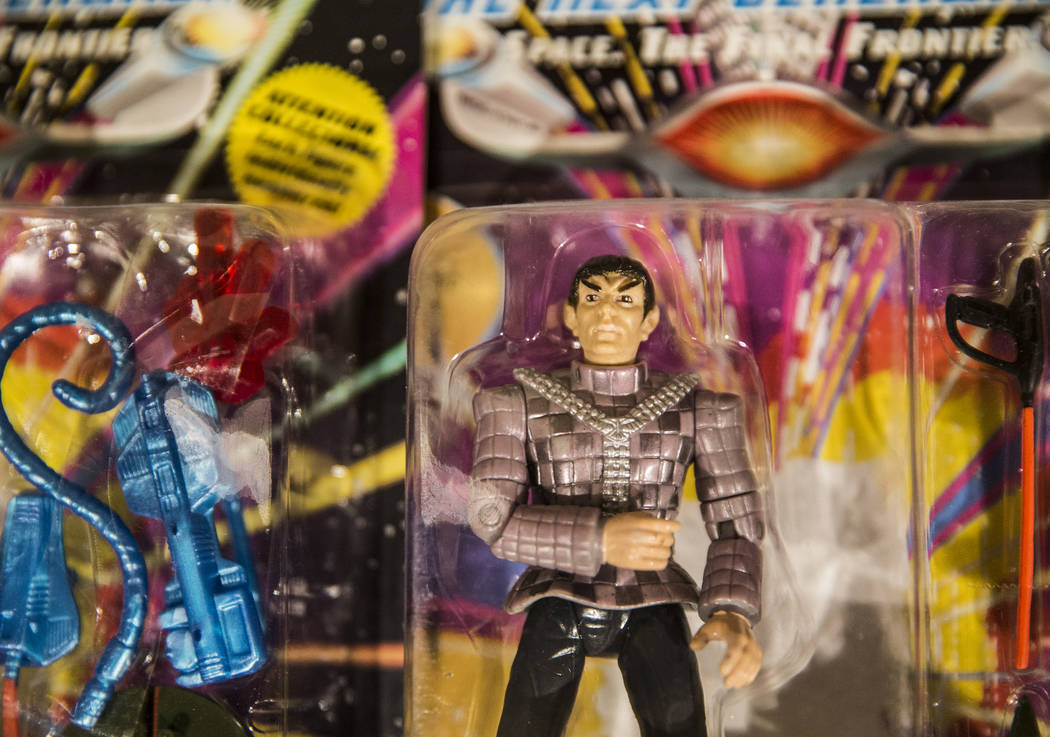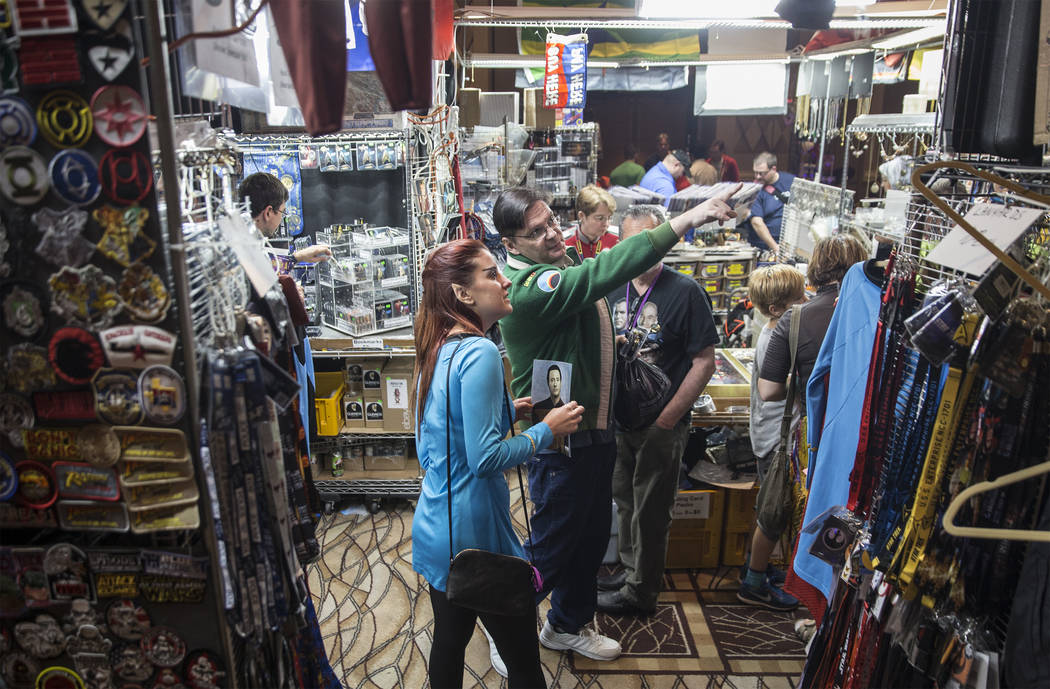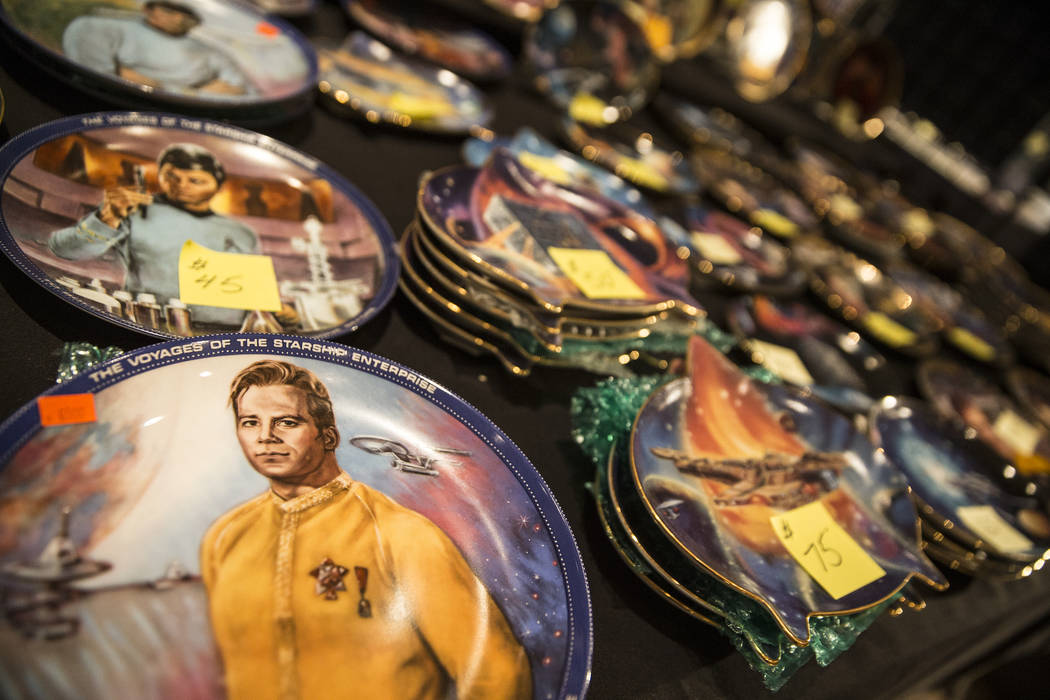 Las Vegas has open "hailing frequencies" this week to fans of the "Star Trek" franchise of TV shows, movies and other media.
The Official Star Trek Convention began Wednesday and runs through Sunday at the Rio.
Thousands of people are expected to attend to meet with actors and get photos and autographs and show off costumes and props.
The cast of the "Star Trek: Discovery" TV series will attend, along with William Shatner, best known for playing Capt. James Kirk from the original series, and George Takei, who played helmsman Hikaru Sulu.
The convention has also included the Nevada Pops Orchestra in selections from more than a half-century's worth of music from "Star Trek."
General admission is $50.