What will Las Vegas look like in 5 and 10 years from now?
January 9, 2017 - 6:18 pm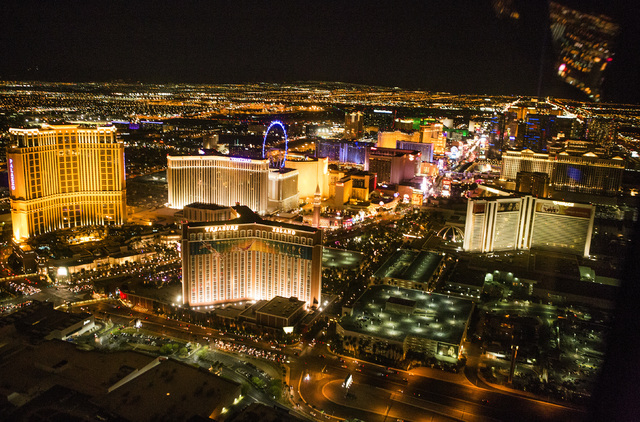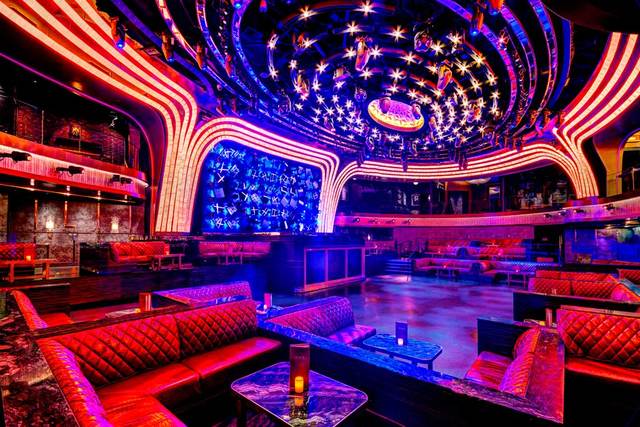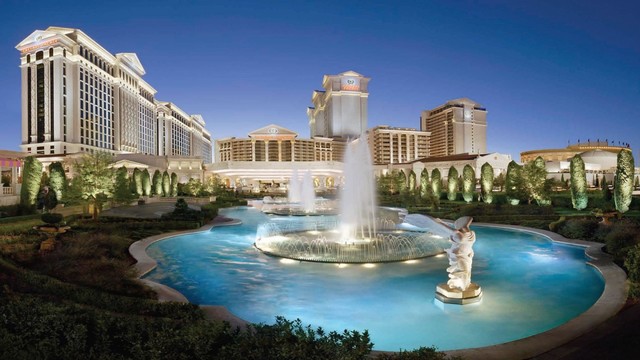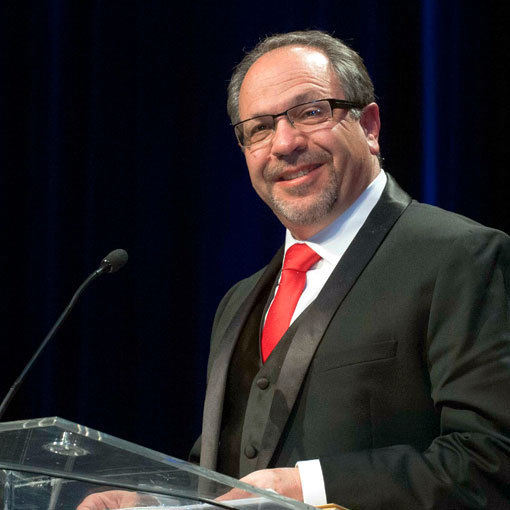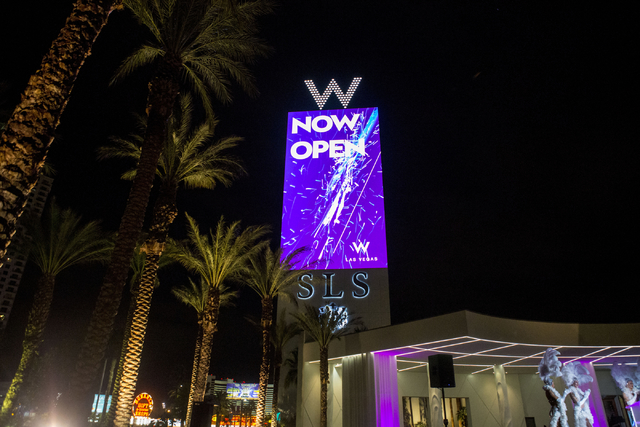 The night it took six traffic-light changes for me to cross the Strip on Harmon from the east to the west was when I first began to wonder about the future of traffic congestion in Las Vegas. A month later, the night I spent one hour on Frank Sinatra Drive along with 2,500 other motorists trying to get into the Monte Carlo parking garage as 20,000 basketball fans were leaving nearby T-Mobile Arena, I conjectured that we had finally arrived at unsolvable gridlock.
It got me thinking that it's not going to get any better. It will get worse. What are our city planners doing about it? Has the time come for Clark County Commissioners to partner with Mayor Carolyn Goodman and her City of Las Vegas Council to lay out a joint plan for the valley as we close in on 2020 and a new decade?
When I turned to architect Leonard Bergman and asked him to peer into his crystal ball for what the future will hold, I was surprised to hear that eventually the Strip will be banned to vehicular traffic and become a pedestrian mall with an elevated monorail built above it.
Leonard and his brother, George Bergman, are sons of late founder Joel Bergman of Bergman Walls & Associates, and having helped shape the Strip with designs for The Mirage, T.I. and Paris Las Vegas, they have the credentials that make the future look real and not just an idle dream. They know of what they speak.
BWA is a world-renowned architectural and design firm specializing in hospitality, dining, retail and entertainment. As a leading name in hospitality architecture and design, BWA has just added four team members — Frederick Robertus, Ben Yi Xum, Heather Chapa and Jisoo Kim — giving them more than 150 years of combined experience in worldwide projects. Their commitment is to improve the environment through the practice of sustainable design.
In 2015 the partners opened Jewel Nightclub at Aria and Montecristo Cigar Bar at Caesars Palace and completed Julius Tower at Caesars. They are about to start construction on Palace Tower improvements at Caesars and have continuing work at Paris and Planet Hollywood.
Leonard reminded me that our valley is 600 square miles, with 133 square miles in between I-15 and 95, and is home to more than 2 million of our state's 2.7 million residents. We have award-winning master-planned communities on the perimeter and gentrified historic neighborhoods and business districts near a newly revitalized Downtown.
But we are bursting at the seams. The Downtown Centennial Plan is an initiative that defines the area and provides rules and regulations for development in the Downtown Corridor. It's a revealing document. "A fully coordinated effort with Clark County would create a unified vision for the future," said Leonard. But will that ever happen? Read on in our illuminating Q+A.
Leonard, first let's define what is the Strip. What did the Strip become? What do you think it will be?
It started out just for gambling. It became the greatest entertainment venue in the world and it continues to grow, and I think that it will continue to move past gaming and into every form of entertainment whether that be old-line entertainers, new rockers and inventive entertainment that hasn't even occurred yet — all to be driven by technology.
Our hotels aren't just ordinary accommodations. They are entertainment attractions. We are unique in everything we do. We move fast. We evolved faster than any place that I have ever been. There is no city in the world like Las Vegas.
Does it amaze you even as a man who creates the nonstop evolution?
All the time. Just to cut back a little bit to the historical, I was privileged to work under my father, and he was always amazed, too. He mentored all of us at BWA to keep up with what's going on, to invent, to think, to create new ideas, and we continue to pursue that. I will, too. It's my turn, since my father's gone, to mentor all the folks who work for us now in the same way.
Does that spirit go back to early western gunslinger days and why nobody here ever says no? I'm trying to get a sense from you as to where the spirit, the speed of construction, the extraordinary do-anything attitude originates.
I call it "can do" and "never say no." It started long before I was born, and I'm 60 years old. It's always been that way. I think that when the first major casino resort was created, which was The Mirage, it was like it was on steroids. It's never stopped. It was that community spirit here as they competed with each other.
First one resort, then another resort, then we had that round of them starting in 1989. The attitude was, "We can do that, but we can do it faster and do it better." Caesars was reinvented, and it looked nothing like Jay Sarno commissioned to be built when it started, yet the solid bones are still there inside.
I think we're on the edge of another big-build boom. It's going to happen on the north end of the Strip. People are optimistic. We have unfinished properties, and what we're seeing in our country tells me that it's going to take off. I'm optimistic about the north end, and it will complement the south end.
When the Fontainebleau site is completed and Resort World is built, which is — I've seen the renderings — really quite magnificent, those two projects will drive the whole north end to its completion along with the expansion of the convention center. When that's built, it's going to make that end of the Strip unbelievably valuable.
The proximity to get there is going to be so easy with those completed resorts with the Fontainebleau right across the street from the former Rivera and catty-corner of Resort World. And who knows what's going to happen on the old Frontier site? That one's a little bit up in the air, but I still believe that there are movers and shakers out there who will make it happen. I'm very bullish on Las Vegas. We'll never run out of ideas.
In my mind, architects aren't the first visionaries. They execute in the sense of technical and mechanical design what the visionary wants. Does it take a person like Steve Wynn who throws all caution to the wind and says, "I will do this"? Then the whole world says, "You're crazy to make Las Vegas expand more than the way it's expanded."
It does take an operating visionary. That's the history of our town and its players: Jay Sarno to Steve Wynn to Sheldon Adelson.
I used the word gunslingers. What would you use?
They are pioneering visionaries.
You've got a number of Strip projects at the moment, and you start more construction this year. We've seen miniature versions of capital cities land on the Strip: New York-New York, Venice, Paris, the pyramids of Egypt and a Roman Empire. Have we finished doing overseas themed hotels? Is luxury like Sheldon has at The Palazzo and Steve at the Wynn the keyword of the mission today? What is the future?
It is the keyword. It is, and all of what they've done there, which is more recent, it is highly influenced by the past. No doubt contemporary interpretations of classical architectural design is the trend. It's what's already been done and turning it into something new or exciting and better. Something that's really going to appeal to Millennials, yet still attract people who really have the money to spend and are substantial.
You're bullish on Las Vegas, so where do you see the Strip in five years, then 10 years from now?
Five years from now, I expect the north end to be at least underway if not partially completed. Ten years from now, it is, and you're going to continue to see improvements and expansions. MGM is expanding extensively over at Monte Carlo so much so that they're running out of land. There's always room to push. One way or another, these visionaries always find a way to push.
Steve has that entire golf course back there. He's got his new, 1,000-room luxury resort that he's placing there, but that's a small portion of that land. You're going to see more expansion, new ideas and growth in our town.
Even Downtown, you can see it. There's new development, properties are being bought up, and I think that the day of the rundown place where sad hotel casinos stood will be gone. They've really made some smart improvements there, and it's a place that people want to go to now.
Could the day come when the Strip of Clark County expands all the way into the City of Las Vegas Downtown?
I think so, but 25 years out.
I ask the question because hotel owners/operators, architects/designers and builders still cram things into what I call "the 30 city-sized hotels on Clark County Strip," 14 of them the world's 25 largest. T-Mobile Arena is now squeezed in there. Park Theater and Monte Carlo becoming MGM Park Hotel will be wedged in there. Everything seems to be bursting at the seams because they keep packing it in between Dean Martin and Koval.
They do. It's critical mass. It's why nightclubs work so well here. There are so many people who want to be here. They want to socialize. They want to meet. They want to greet. They want to have fun. If we spread out, people get lost.
When you keep things close together, even though there are concerts and sports events with traffic congestion, that desire to meet new people, to have new social interactions overrides all of the annoyances. That's why you see it continuing to happen.
Do you envision the day when the Strip might spread to Koval and Industrial/Frank Sinatra Drive?
Yes, but I don't know if it'll be in my day. It's a ways out. I think that there's still space up and down the Strip first before there's going to be a lot of spread. What we've seen so far are the condo hotels. When you drive by the Westin or Panorama, it's residential but at the same time you almost sense you're not part of it. When you're on the Strip, you're part of the excitement.
One day, there will be a big change where traffic won't travel up and down the Strip, where it will become more of a walking mall. That's really a big idea, but I think that it's something that could happen as the density increases. I think that would be at least 15 years out.
How do you envision people moving around the Strip other than walking?
With public transportation, maybe perhaps the expansion of the monorail. Even though it has lots of issues, they continue to work on getting those sorted out. Ultimately, the idea of a large, dense city always relies on trains and public transportation, and Las Vegas would be very contained coming from the airport and circulating. As you know, it's already started.
Would it be a subway or elevated like going back to the El that ran above Manhattan?
I think it's going to remain elevated. I think there's too much infrastructure underground, and there's water. People don't know that about Las Vegas, but we have water 30 feet down under a good portion of the Strip. It's an amazing city.
I've been here 20 years and traveled here numerous times prior to moving here. It just blows my socks off. I've been to all of the big cities on the West Coast and many on the East, and they're really impressive, New York in particular, but there's just nothing like Las Vegas.
This is where everybody wants to come to play, from entertainers coming out of New York and Los Angeles and elsewhere to just the common man with the family. There's no other place like it in the world.
Does the future fall to the duties of Clark County Commissioners or City Council members? Do they sit and think 20 years out what it will become, or does it all happen by hotel operators saying this is the new project we're going to do, then they talk about it?
There is a Planning Commission, and they do make long-term plans. There is a form of master plan on the Strip, yet the big operators will come along and have a different idea. Certainly since the downturn, it's been easier to implement those ideas than it was prior to where we were really bound by many restrictions.
As an example, the pedestrian overpasses, there's a big master plan for that, there's a master plan for what the Strip and the landscaping is going to look like running up and down it. There's the Downtown Centennial Plan. There are big plans by the City and County for the Strip's evolution.
To have one jurisdiction instead of a City and a County with different members is a hot-button subject, but it makes sense in the long run to have it as one. If we don't, it could mean the difference between success and failure for Las Vegas. Do you agree? Would it be much better, easier and cleaner for the City of Las Vegas and Clark County to join forces?
I don't actually agree with that jurisdictionally. I think having an overall single commission to deal with the entire Strip as an entertainment corridor through both would make sense. But I think the merging of the governance would be really significant, and just the way things work, I don't really see that happening. I think people have expectations of the city versus the county.
But you could see a joint effort in terms of developing the Strip past its current lines?
I could. That I could see. An equal number of representatives from the County and the City. That's how you could make things happen. Otherwise, if one dominates the other, it likely wouldn't work. I think there has to be equal representation that you suggest.
Not wanting to put you in the hot seat, but have any of these discussions that you and I are talking about, have they been talked about by our leaders of the two jurisdictions?
Not that I'm aware of. Steve Sisolak and Carolyn Goodman would have to instigate that. She could do it.
So expand past SLS Las Vegas and The Stratosphere to try and bring the same sense of luxury and superb service that exists currently on the Strip to reach all the way into Downtown? One would be pulling up the other, wouldn't it?
Yes. I've thought this for the better part for 10-plus years and really thought it was going to happen faster until the economic downturn kind of shut off everything. I'd just like to say in synopsis that Las Vegas is The Entertainment Capital of the World. I see no let-up. I see a wonderful climate nationally and internationally that's going to continue to drive us.
We have something very exclusive and special to offer here between really a wonderful climate except for a few weeks of the year and the history of this place nobody can match. Nobody makes movies about Macao. Nobody makes movies about Singapore. They make movies about Las Vegas.
Wherever you go in the world, they know the brand of Las Vegas. I tell everybody, "I'm from Las Vegas." They all say, "I really want to go there. I really want to move there." You never hear anything negative about Las Vegas except for people who don't like the heat in the middle of July."