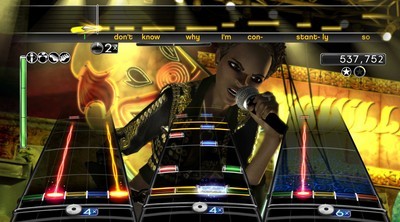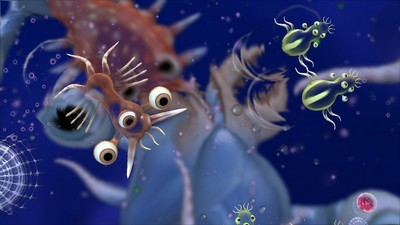 Video game designers created one excellent game after another this year, including the latest batch of games hitting stores just in time for holiday shopping. Don't know what to get? Let me guide you.
The Hot Game System: PlayStation 3 ($400-$450). Serious gamers have been addicted to Xbox 360 for a few years. And females and new gamers have been stuck on the Wii. But the PS 3 has picked up big-time sales this year, because gamers who own Xbox 360s have saved up the $400 or so to buy a second console.
It's a great choice. The PS 3 has a stronger computer in it, so games look better, load somewhat faster, and there are now tons of classic games you can play on the PS 3. It has a built-in Blu-Ray movie player. And you can surf the Web on it, which you can't do on Xbox 360. Oh, and the PS 3 comes with free online gaming, compared to an extra $50 a year for Xbox Live.
Helping You Be A More Alert Parent: The Web site ESRB.com explains in fine detail why each game gets a certain rating, such as "M" for "mature" or "E" for "everyone." If you shop with your mobile phone, surf ESRB.com, type in a game name, and the description will let you know what kind of violence and adult themes take place in the game.
If You're Broke: Go rental. Renting a game for $6 from a movie-rental store is cheaper than shelling out $60 for a new game. So you could give someone a gift certificate for rentals. Or you could pay a monthly fee of $16-$23 to sign your loved one up for snail-mail rentals at GameFly.com, which is like the Netflix version of game rentals. If you prefer buying cheap, stores such as EB Games and Game Crazy sell used games for as low as $5.
With that in mind, here are the best games for holiday shopping, depending on what kind of gamer you're shopping for. Almost all these titles cost $60 for PS 3 and Xbox 360; $50 for Wii; $40 for PSP and PS 2; and $30 for DS. Just make sure your gamer doesn't already own the game you're gifting.
For Players Who Like To Shoot Stuff A Lot:
• "Call of Duty: World At War" — This is the best new shooter of the season, set on World War II battlefields. Addictive, offline and online. (Activision for Xbox 360, PS 3, Wii, PS 2, DS; rated "M")
• "Gears of War 2" — Play as a beefy soldier, killing aliens, as you slog slowly and methodically through gross settings. Fun but lumbering, offline and online. (Microsoft for Xbox; rated "M")
• "Resistance 2" — Play as a slim soldier killing aliens who take over Earth in the 1950s. Sleek, offline and online. (Sony for PS 3; rated "M")
• "BioShock" — Last year's cinematic Xbox 360 game is now out for PS 3. It's an engrossing, creepy horror-movie game where a little girl kills and feeds off of people, and yuck like that. It's big, beautifully drawn ugliness, and hard. (Take Two for PS 3, Xbox 360; rated "M")
For Artsy People And Kids Who Want To See Something Super Cool:
• "Mirror's Edge" — Portray a "runner"/parkour athlete who uses incredible, physical moves to jump from rooftop to rooftop, climb pipes, swing across flag poles onto roofs, and "wall climb" using only your feet. Amazing and pretty. (EA for PS 3 and Xbox 360; rated "T")
• "LittleBigPlanet" — The buzzed-about art game of the year. You look like a Sack Boy. You run left to right, and right to left, like in old arcade platforms, but the artistry and weird world of villain creatures is way cool. (Sony for PS 3; rated "E")
For People Who Like "Guitar Hero":
• "Rock Band 2" (MTV Games for Xbox 360, Wii and PS 2; rated "T") and "Guitar Hero: World Tour" (Activision for PS 3, Xbox 360, Wii, PS 2; rated "T") — Spend nearly $200 on full-band setups (guitar/bass, drums, microphone) and play along to songs. All these "Rock Band" and "Guitar Hero" games are virtually the same, just updated with new songs and wireless guitars and stuff.
For People Who Like Strategy Games:
• "Fable II" — You play in ye olden England-esque fantasyland, where you wield magic and muscle, as you journey through chatty villages with your dog to find treasures and slay very dumb robbers and junk. (Microsoft for Xbox 360; rated "M")
• "Sid Meier's Civilization Revolution" — Evolve the entire human species, starting as a tribe of one, ending with Nuclear War or the Space Race. (Take Two Games for PS 3, Xbox 360, DS; rated "E 10+")
• "Spore" — Similar to "Civilization Revolution" except you start at the microorganism stage of evolution and work your way to the future. (2K Games for DS, PC/Mac; rated "E")
For Sports Fans:
• Just pick any football, baseball, basketball, soccer, golf or hockey title (each is rated "E") made by Electronic Arts or 2K Sports, whether it's "Tiger Woods PGA Tour '09," "Madden NFL '09," "NHL 2K8" or whatever. They're available for most game systems. In years past, some sports games were leagues better than rivals. This year — not much of a difference.
For Racing Game Players:
• "MotorStorm: Pacific Rift" (Sony for PS 3; rated "T") and "Midnight Club: Los Angeles." (Take Two for PS 3, Xbox 360; rated "T")
For Kids Who Own The Handheld DS:
• Just buy them whatever DS game they're asking for. The DS offers a long list of niche games based on puzzles, cartoon TV shows, doll lines and other things that appeal to kids. Few DS games are too violent for kids, because the graphics aren't detailed.
For People Who Own Only The Wii:
• If you want a good Wii game, pick one that I've already mentioned above, or go with a multiplatform game (a game released for most systems, including the PS 3 and Xbox 360). Most Wii games are mediocre. I will say a very popular world-simulation game series, which I respect but don't enjoy, has a new sequel out called "Animal Crossing: City Folk" (Nintendo; rated "E"). It's not my style. But it's immensely popular with role-playing-fantasy fans. Maybe the best bet for a Wii-near-exclusive is the sequel, "Rayman Raving Rabbids TV Party" (Ubisoft, "E 10+"), since the "Rayman" franchise is super-duper fun (if sometimes way more difficult than you'd think).
(Ratings: "E" for "Everyone"; "T" for "Teen"; "M" for "Mature 17+")
Contact Doug Elfman at 702-383-0391 or e-mail him at delfman@reviewjournal.com. He also blogs at reviewjournal.com/elfman.