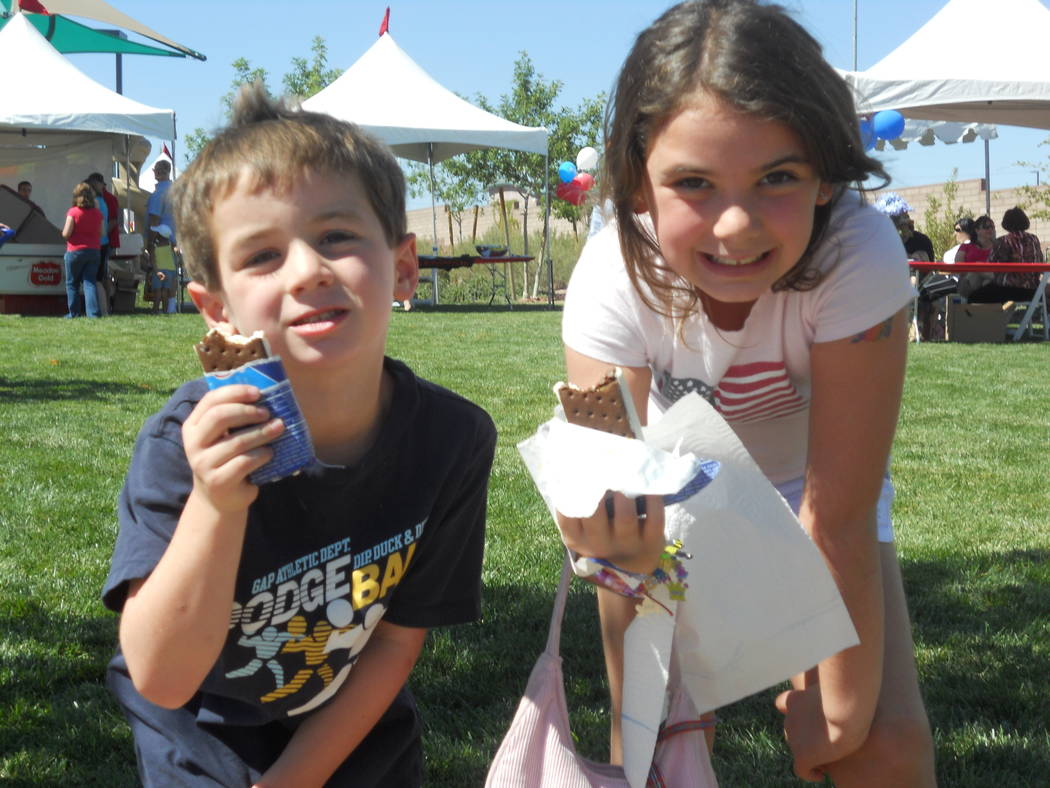 Fun fact: One in five people share ice cream with their pets. You can too — with free ice cream while enjoying the great outdoors — at the annual Sunny 106.5 Ice Cream Sunday at Providence, a master-planned community in the northwest valley. The free, family-friendly event is to be held Sept. 17 from 11 a.m. to 2 p.m. at the community's Huckleberry Park.
The frozen treats will be provided by Meadow Gold. Some more fun facts are:
■ Marco Polo brought an early form of ice cream to Europe in the 1300s.
■ The world's most popular ice cream topping is chocolate syrup.
■ The average number of ice cream pints enjoyed by an American each year is 48.
■ One in 10 people admits to licking the bowl clean after eating ice cream.
■ It takes 50 licks to finish a single-scoop ice cream cone.
■ Next to cookies, ice cream is the best-selling treat in America.
Ice Cream Sunday festivities include ice cream-eating contests, kids entertainment, an inflatable obstacle course and play yard, a petting zoo and booths.
To help with the Red Cross Hurricane Harvey relief efforts, the Providence Master Homeowners Association will be selling bottled water for $2 and donate the proceeds. And to help children in Nevada experience the magic of books, attendees are encouraged to bring new and gently used books for the nonprofit Spread the Word Nevada.
Well-behaved leashed pets also can enjoy the venue's large and small dog parks. Other available Huckleberry Park amenities are a multiuse events field, full-court basketball, outdoor stage area, swings, picnic areas.
After the event, attendees are invited to tour the community. Developed by Focus Property Group, Providence has been among the country's fastest-selling master-planned communities. Its spirit is rooted in the traditions of small-town America. Wide tree-lined boulevards frame the 1,200-acre community, which features builders, including KB Homes, Richmond American Homes and Summit Homes, offering a variety of floor plans and amenity options. Providence's northwest Las Vegas location offers access to schools, shopping, dining, recreation and the Creech and Nellis Air Force bases and is minutes from the 215 Beltway.
The Sunny 106.5 Ice Cream Sunday is presented by Sunny 106.5, Meadow Gold, Providence and Providence Master Homeowners Association.
Huckleberry Park is at 10325 Farm Road just off the I-215 North Beltway and Hualapai Way. For information, visit www.providencelv.com or call 702-433-5084.