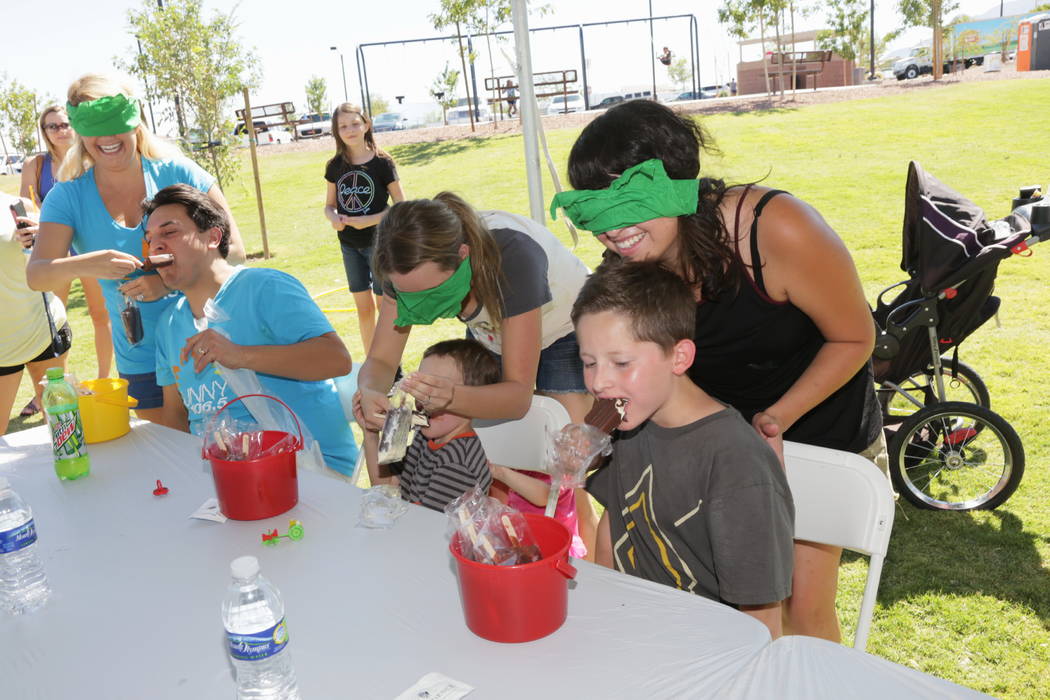 Test your ice cream-eating skills during the annual Sunny 106.5 Ice Cream Sunday Sept. 16 at Huckleberry Park in Providence. Enjoy free frozen treats provided by Meadow Gold, family-friendly activities and ice cream-eating contests from 11 a.m. to 2 p.m.
Children and adults will have the opportunity to show off their competitive spirit throughout the free event with separate contests for kids at 11:30 a.m. and 12:30 p.m. and adults at 11:45 a.m. and 12:45 p.m.
Winners will be determined by the person who eats six ice cream bars the quickest or who eats the most ice cream bars within a two-minute time limit.
A partners competition will be held at 1:30 p.m. During this contest, one person will be blindfolded while feeding his or her partner ice cream bars. The team with the most ice cream bars consumed within two minutes wins.
Those who prefer to enjoy their ice cream at a leisurely pace can do so while taking advantage of the other festivities and as a complement to the food trucks' offerings.
Kids activities include a petting zoo, face-painting, inflatables, water balloons, piñatas and relay races.
The Sunny 106.5 team also will be on-site with great prizes, such as tickets to Legoland California, SeaWorld San Diego and the iHeartRadio Music Festival Daytime Stage.
In addition, there will be a variety of booths, which will include Air Pro Masters, America First Credit Union, Belvita Breakfast Biscuits, Blue Green Vacations, Clark County Family Services, Challenger Schools, Centennial Hills Hospital, Mountain View Hospital, Panda Law, Regional Transportation Commission of Southern Nevada, Renewal by Anderson, Sports Clips, T-Mobile, Tough Turtle Turf, Universal Solar and Wadbod.
Attendees also can enjoy Huckleberry Park's multiuse events field, full-court basketball, swings, picnic area and shade ramada. Well-behaved, leashed pets are welcome, and they can play in the venue's large and small dog parks.
The Sunny 106.5 Ice Cream Sunday is being presented by Sunny 106.5, Meadow Gold and Providence.
Developed by Focus Property Group, Providence has been among the country's fastest-selling master-planned communities. Its spirit is rooted in the traditions of small-town America.
Wide tree-lined boulevards frame the 1,200-acre community that features top builders, offering a variety of floor plans and amenity options for every lifestyle.
In addition to Huckleberry Park, the master plan features The Promenade Park, Knickerbocker Park with views of the entire Las Vegas Valley and miles of trail systems.
Providence is in northwest Las Vegas at 7181 N. Hualapai Way, Ste. 150. It is minutes from shopping, dining and Las Vegas Beltway and U.S. Highway 95 access and close to Nellis and Creech Air Force bases. For information, visit providencelv.com or call 702-898-5777.