Ice Cream Sunday to be held at Providence
September 17, 2017 - 5:36 pm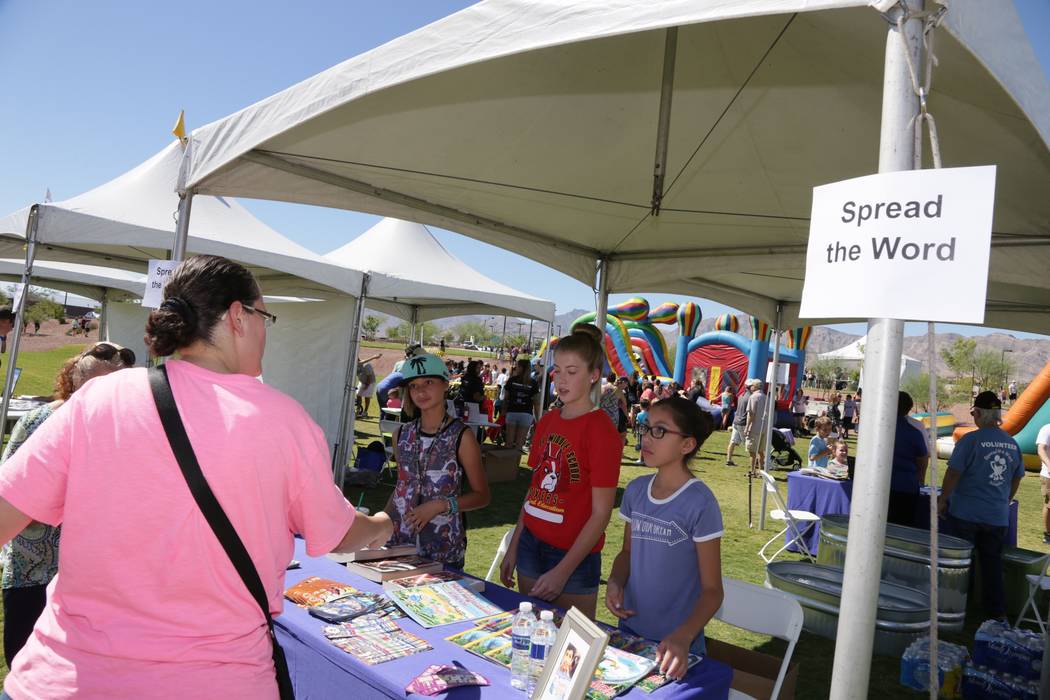 Providence is inviting the public to join its hurricane relief efforts during Sunday's free Sunny 106.5 Ice Cream Sunday at the northwest Las Vegas community. Bottled water sales during the family event will benefit the Red Cross in its continuing support for victims of natural disasters.
"We're glad we can provide an easy way for the community to help others and hope attendees join us in supporting those in need," said Jenna Bell, lifestyle director of the Providence Master Homeowners Association. "It's part of the Providence community fabric, and Ice Cream Sunday is a great setting to give back while enjoying free ice cream and fun activities."
The Providence Master Homeowners Association will be selling bottled water for $2. The proceeds and other donations allow the Red Cross to provide shelter, food, comfort and emergency support to those affected by natural disasters locally and across the nation.
Continuing with its five-year partnership, the Providence Master Homeowners Association also will be collecting new and gently used books for Spread the Word Nevada during the event.
The local nonprofit advances early childhood literacy by placing books into the hands and homes of children within Southern Nevada's at-risk, low-income communities. The initiative promotes future academic achievement and self-confidence to help impact children's lifelong success.
The Sunny 106.5 Ice Cream Sunday will be from 11 a.m. to 2 p.m. in the master plan's Huckleberry Park. It will feature free ice cream from Meadow Gold, ice cream-eating contests, kid's entertainment, face painters, an obstacle challenge, double slide, toddler play yard, petting zoo and park amenities.
The annual event is being presented by Sunny 106.5, Meadow Gold, Providence and Providence Master Homeowners Association.
Developed by Focus Property Group, Providence has been among the country's fastest-selling master-planned communities. Its spirit is rooted in the traditions of small town America where neighborhoods bring people together in common goals and interests, and is reflected by several community-wide events benefiting nonprofit organizations and the Providence Master Homeowners Association's many social and educational programs for residents of all ages.
Wide tree-lined boulevards frame the 1,200-acre community which features top builders, including KB Homes, Richmond American Homes and Summit Homes, offering a variety of floor plans and amenity options for every lifestyle. The master plan features The Promenade Park, Huckleberry Park, Knickerbocker Park with views of the entire Las Vegas Valley, and miles of trail systems. Providence is minutes from shopping, dining and Interstate 215 and U.S. Highway 95 access, and close to Nellis and Creech Air Force bases.
Huckleberry Park is at 10325 Farm Road, just off the I-215 North Beltway and Hualapai Way. For information, visit www.providencelv.com or call 702-433-5084.