Local lender says dont gamble with your mortgage
September 17, 2017 - 5:37 pm
Updated September 24, 2017 - 7:51 am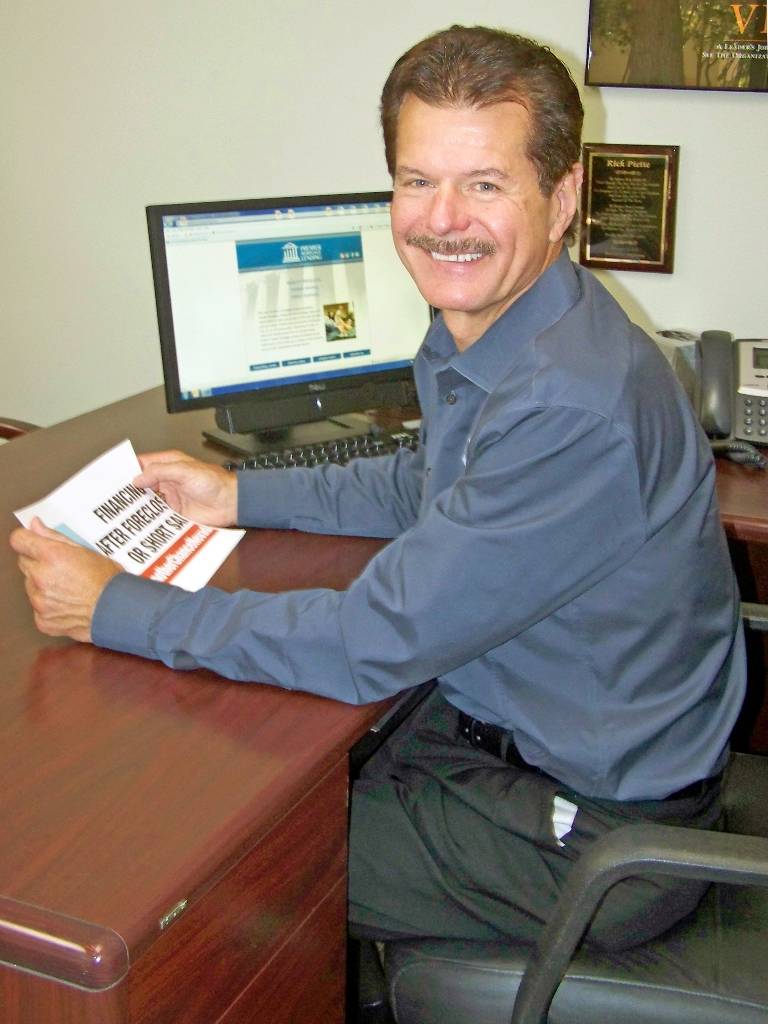 Games of chance — that's what Las Vegas tourists come to enjoy, along with world-class hotels, dining and recreation, of course. Gambling is the lynchpin that allowed Vegas to carve its place in history. But if you're a Las Vegas local, you already know you don't need to rely on "chance" to find prosperity. It's happening all around us in virtually every part of the economy.
"Families are finding economic success in Las Vegas, and really, they have been for the past several years," said Rick Piette, owner of Las Vegas-based Premier Mortgage Lending. "In fact, it wasn't too long after the recession hit that the spirit of growth slowly began returning to Southern Nevada, and it's been gaining steam ever since. One of the best indicators of that? People are buying homes again. They're putting down roots because the opportunities are nearly endless in Las Vegas. And really, they always have been."
Proof of the "return" of the city is all around. This spring, Clark County was No. 3 in the nation in population increase; major new resort projects are underway; two professional sports leagues have come to town for the first time, bringing jobs and major stadiums with them. At the same time, employment, home and commercial development and tourism numbers all continue to rise.
"In short, the current economic status and long-term projections all point (once again) to a Las Vegas that is well and booming. Smart residents are taking advantage of that, too, by investing in a home to create, or rebuild, financial stability for their future," Piette said.
"Unlike some major cities, homes in Las Vegas are still affordable, and perhaps even more incredibly, interest rates remain at historically low levels. Combine those factors with the wide array of mortgage options available, and it creates some really interesting scenarios for buyers," Piette said.
"For example, first-time buyers are discovering that owning their home can literally cost less than renting. Those who want to move up into a larger home, or downsize for a new phase in life, find they can both benefit from this healthy real estate market and financing options."
Buyers still need to be smart about buying a home, though, because as Piette explains, "There's a right way — and a wrong way — to do it. The right way will save you a lot of money, and the wrong way can cost you far more than it should.
"An experienced and reputable Realtor will recommend that, first, you contact a mortgage lender to get pre-qualified for a loan. There are two important reasons for this: 1. It lets you know how much home you can afford, so you know what to shop for, and 2. it lets sellers know that you're more than likely qualified to buy."
Note, however, that "pre-qualified" is not the same as "loan approval." The first is a quick and free process based on your statements to a lender, and it gives you the basic parameters for your home shopping search. The second requires a full application, documentation and verifications, all of which allow you to actually complete the purchase and take ownership.
"The most important thing buyers need to know is they should shop around for a mortgage lender," Piette said. "At a minimum, meet with two lenders before applying for loan approval, because they are not all the same. Where do they differ? In their fees — which come out of your pocket and can often cost you literally thousands of dollars more than they should.
"As a mortgage broker, Premier Mortgage Lending offers homebuyers two huge advantages. The first is that we have access to the widest variety of loan programs from many different lenders, and we compare them all to find the best one for your needs. Banks and mortgage bankers typically offer only their own loans, so there's no competition for them to get you the best deal.
"Second, Premier offers a true 'No Fee Loan.' This isn't like the 'no-fee financing' that banks and mortgage bankers offer — where they charge no fees but instead increase the interest rate on your loan. Premier Mortgage's 'No Fee Loan' is exactly what it says: $0 for loan origination, underwriting, document or processing fees — at the current market interest rate. "
One other thing to remember: There are real benefits in working with a small, local Las Vegas lender. The loan officers at Premier Mortgage are not only experienced professionals — they're long-time Nevadans, who live and work in the same community as you. And that means a commitment to excellent, personalized service that just can't be matched (especially by an anonymous voice in a call center located states away from your new home).
"Simply put, there's a reason that our customers come back to us again and again for their new mortgage loan needs, and some are even second-generation," Piette said. "At Premier, we know the value we bring to our clients in rates, fees and service. But having our customers recognize that — and refer family and friends to us year after year — that's the one thing we are most proud of."
To learn more about the wide range of loan programs available today, from "No Fee" to "1 percent down" and more, visit www.PremierMortgageLending.com or call 702-485-6600 to schedule an appointment.
Premier Mortgage Lending, NMLS No. 393282, is at 701 N. Green Valley Parkway, Suite 125 in Henderson. The full-service lender is a member of the Las Vegas, Henderson and Boulder City chambers of commerce, the Better Business Bureau and the Southern Nevada Home Builders Association, as well as an affiliate member of the Greater Las Vegas Association of Realtors.