Moving tips for pet owners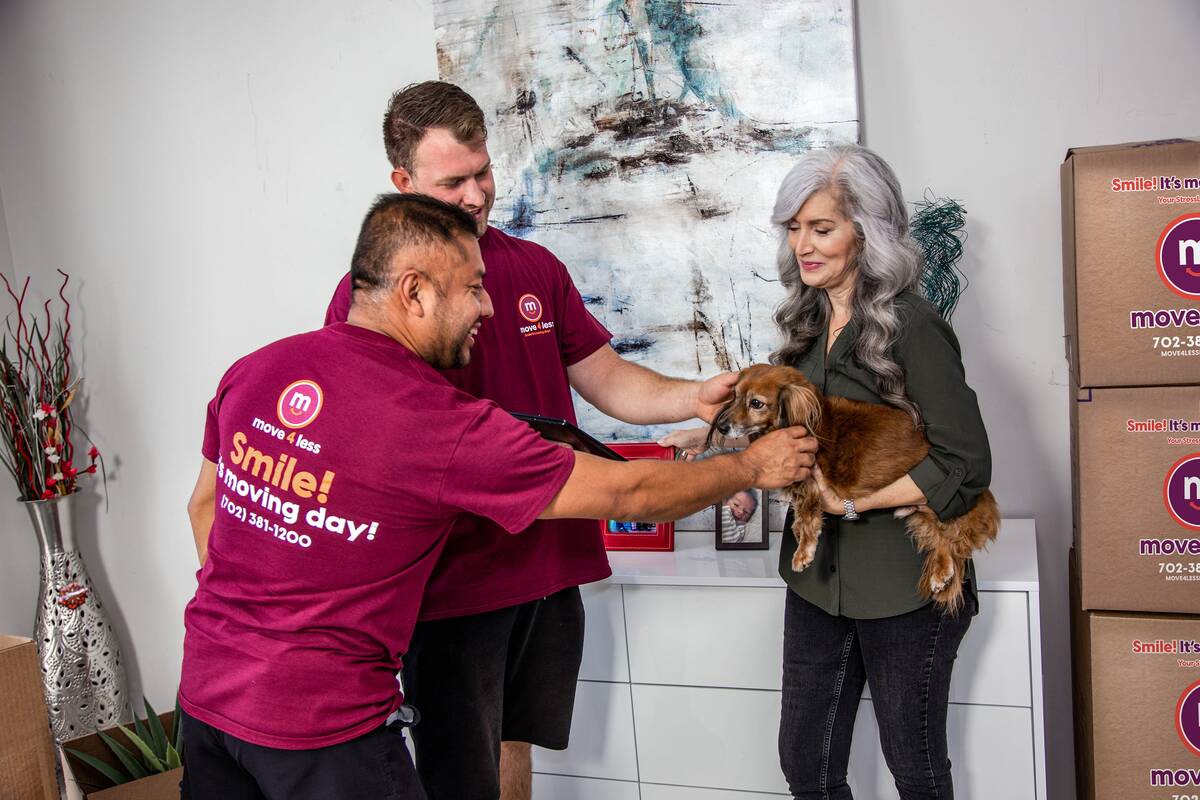 May is National Moving Month and marks the busiest time of the moving season. To make what can be a stressful time easier, Move 4 Less is offering tips to simplify packing, help prepare and take some of the pressure off moving day.
For starters, make a checklist of everything you need to do, including sorting through belongings, creating room inventories and booking a moving company or scheduling whomever is going to assist you. If you can, plan at least 30 days in advance.
Downsizing ahead of time is key. Consider hosting a yard sale or donating what you no longer need. Purging can help lower the cost of moving and spare you from carrying another heavy box up or down stairs on moving day.
Label boxes in a meaningful way to make unpacking easier with the right items in the right room. For example, instead of just "kitchen," add more descriptive words like "utensils," "open first" and "pantry." Also, use stickers or write down "fragile" and "nothing on top." Consider using color coding and numbering boxes, such as "1 of 2" and "2 of 2."
Pack essential items separately. A small backpack or suitcase with easily accessible items will save you from trying to guess where you put them. Include important documents, medication, phone chargers, toiletries and and what you're going to wear on moving day.
Pets also can be affected by moving. Cats are more routine-oriented, and packing and moving upsets that balance; however, dogs may be fine until the actual move. Whichever scenario, tips for a safe and stress-free move for pets are:
■ Designate a quiet zone or room away from the move commotion. Include treats and toys.
■ Bring your pet to the new place after the move is complete. Provide another secluded room or space with their own items and unwashed blankets or towels with familiar family scents.
■ Leash and tag pets. No matter how well-trained your pets are, moving stress can cause cats and dogs to run away and birds to fly off. If pets are caged, add a luggage tag.
■ Help pets acclimate to their new surroundings with familiar sights, sounds and smells. Create a dedicated kit with water, food, toys, litter and/or relief areas, and extra blankets and towels. Consider a sound machine, radio or television to surround pets with familiar background noise. Use a bed or box from your previous home to give pets a safe place or extra hiding space.
Owned by longtime friends, Avi Cohen and Moti Perez, Move 4 Less is a leading Las Vegas-based moving company, also with offices in Reno and Denver. Services encompass local and long distance residential and commercial moves, storage, packing, logistics and specialty packing and crating.
Move 4 Less has certified moving professionals and is a member of the American Moving and Storage Association. For information or to schedule a free visual estimate, visit move4lessnevada.com, call 702-381-1200 or email info@move4lessnevada.com.