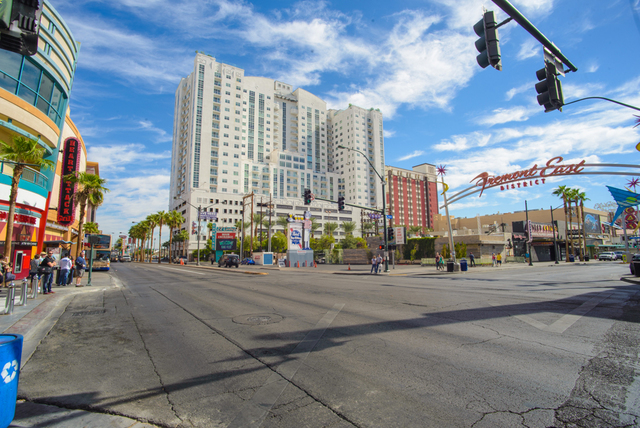 Thanks to significantly expanded financing options, the dream of homeownership at The Ogden is now a reality for many who otherwise may not have been able to qualify for a home loan. An iconic 21-story high-rise condominium tower in the heart of downtown Las Vegas, The Ogden attracts residents of all ages, from millennials to retirees, who are seeking similar maintenance-free lifestyles with access to all that the downtown offers, including 150-plus restaurants in the immediate area, museums, attractions and more.
"This month, we are proud to add Federal Housing Administration financing as an additional option, enabling buyers to put as little as 3.5 percent down," said Uri Vaknin, a partner at KRE Capital LLC, which purchased The Ogden in 2013 in partnership with Dune Real Estate Partners and Northcap as DK Las Vegas.
"There are many prospective homebuyers who can easily make monthly mortgage payments but, for a variety of reasons, lack the ability to make a down payment," Vaknin said. "At The Ogden, we have worked tirelessly and closely with The Federal Savings Bank to earn the ability to offer our homebuyers the best possible financing options, and the result is a growing community of downtown dwellers proud to call The Ogden home."
Since acquiring The Ogden, DK Las Vegas has made a $2 million investment to thoughtfully refresh the lobby with high-end design treatments that create an immediate sense of luxury and arrival; upgrades throughout all residences, including new lighting, hardwood floors, granite countertops and stainless steel appliances; and enhanced amenities, such as a sky deck, social lounge, fitness center and renewed rooftop pool.
Outside the front door of The Ogden are more than 150 restaurants, many among the city's most popular eateries, bars and attractions, as well as an energy that continues to build with ongoing redevelopment of downtown Las Vegas.
"We also offer VA loans and Fannie Mae-backed loans, making us the only condominium building and first in the valley to obtain Fannie Mae PERS (Project Eligibility Review Service) final project approval since 2008. "And with more than 60 percent of our residences now sold and interest rates on the rise, there is no better time to visit and explore the unique lifestyle and exclusive resident amenities offered at The Ogden," Vaknin said.
"Bringing attainable mortgage financing back to the Las Vegas condo market was our foremost goal upon acquiring our Las Vegas portfolio," Vaknin said. "Prior to the launch of sales at The Ogden, a condo buyer in Las Vegas had to either pay cash or make a down payment for as much as 50 percent of the purchase price. Banks were not willing to finance condo purchases.
"Today, we are exceptionally proud of what we have accomplished at The Ogden. The winning combination of value, lifestyle and prime location, to great dining and entertainment attracts all walks of life."
Homes at The Ogden range from a one-bedroom 815-square-foot residence with prices starting in the mid-$200s, to a three-bedroom plus den 2,044-square-foot home starting in the low $600s. Residences feature a modern design aesthetic in keeping with the architecture and the lifestyle vibe, private balconies and expansive views of downtown Las Vegas, the Strip and the mountains that frame the valley.
The Ogden's single-story, open floor plans offer flex spaces that can serve as a home office, den or yoga room; extra bedrooms for accommodating multigenerational family and guests; and expansive windows that fill interiors with natural light — all sought-after design features by millennials, professionals, empty nesters and retirees.
For more information, visit The Ogden's on-site sales center at 150 Las Vegas Blvd. N., call 702.478.4700 or visit online at Ogdenlv.com.