Pulte to open first North Las Vegas neighborhood
October 12, 2018 - 3:23 pm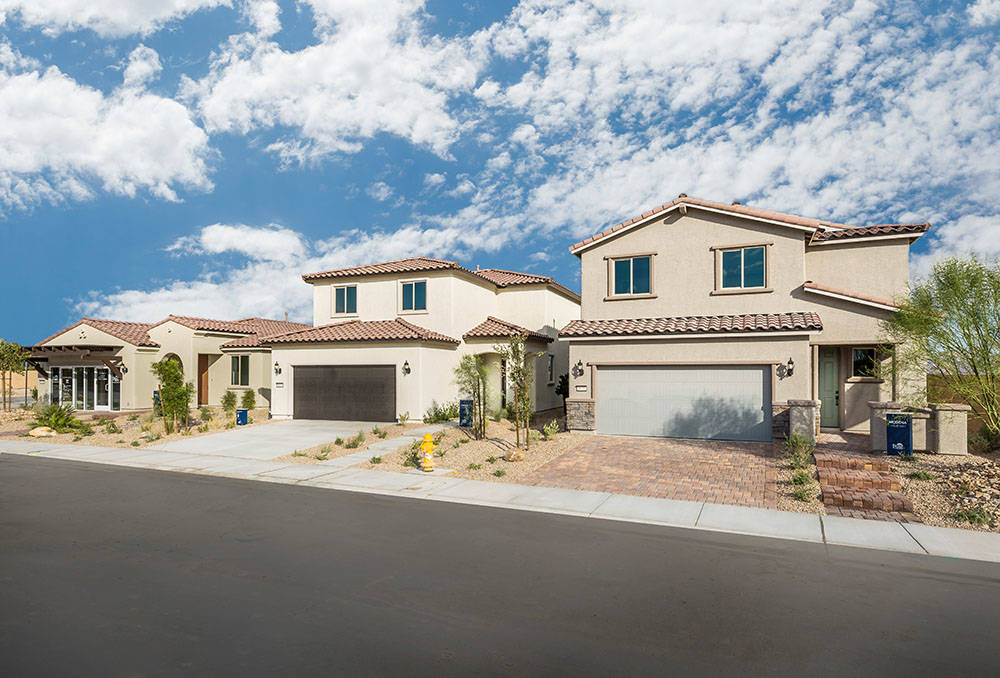 Pulte Homes announces the opening on Oct. 20 of its first neighborhood in North Las Vegas: Catalina. The new neighborhood offers affordable one- and two-story homes in Sedona Ranch, a new North Las Vegas master-planned community encompassing 160 acres between Craig Ranch Regional Park and the 215 Beltway, providing access to nearby employment centers and outdoor recreation areas like Tule Springs and Mount Charleston.
Catalina is the first of several neighborhoods by four homebuilders to open in the new community that is near schools, parks and North Las Vegas' budding commercial district.
According to Jason Demuth, director of marketing and market intelligence for PulteGroup's Las Vegas Division, Pulte's expansion into North Las Vegas underscores the company's interest in meeting the growing demand for quality, affordable housing as well as a desire to have a presence in the emerging North Las Vegas submarket, driven in large part by the area's unprecedented commercial real estate growth evident in millions of square feet encompassed in major industrial centers.
"Powerhouse brands like Amazon, The Honest Co. and Fanatics, have taken up residence in North Las Vegas industrial parks, generating jobs and driving the area's economy," Demuth said. "And, that represents just a fraction of what's happening in North Las Vegas right now. It's exciting to watch the revitalization of the area, and we are pleased to expand our valley portfolio with a new neighborhood in North Las Vegas that is designed with the high standards of design and quality for which Pulte is known, while offering an affordable, competitive price for families, first-time homebuyers and others seeking value."
"Pulte Homes is an industry leader in providing quality affordable homes, and we are thrilled to welcome the company to North Las Vegas to serve our growing number of residents," said North Las Vegas Mayor John Lee.
Catalina offers six floor plans that range from 1,439 square feet to 2,439 square feet, with three to five bedrooms, two to three bathrooms, and all with two-car garages. Priced from the $200,000s, Catalina is designed to accommodate socialization and family gatherings with open living spaces; it offers ample closets and storage space; and some models include covered porches, optional covered patios and smart features.
For more information, visit Pulte.com.
PulteGroup Inc., based in Atlanta, Georgia, is one of America's largest homebuilding companies with operations in approximately 50 markets throughout the country. Through its brand portfolio that includes Centex, Pulte Homes, Del Webb, DiVosta Homes and John Wieland Homes and Neighborhoods, the company is one of the industry's most versatile homebuilders able to meet the needs of multiple buyer groups and respond to changing consumer demand. PulteGroup conducts extensive research to provide homebuyers with innovative solutions and consumer inspired homes and communities to make lives better. For more information about PulteGroup Inc. and PulteGroup brands, go to www.pultegroupinc.com; www.pulte.com; www.centex.com; www.delwebb.com; www.divosta.com and www.jwhomes.com. Follow PulteGroup Inc. on Twitter: @PulteGroupNews. www.jwhomes.com. Follow PulteGroup Inc. on Twitter: @PulteGroupNews.