Raiders fan purchases One Las Vegas condo
November 10, 2017 - 3:21 pm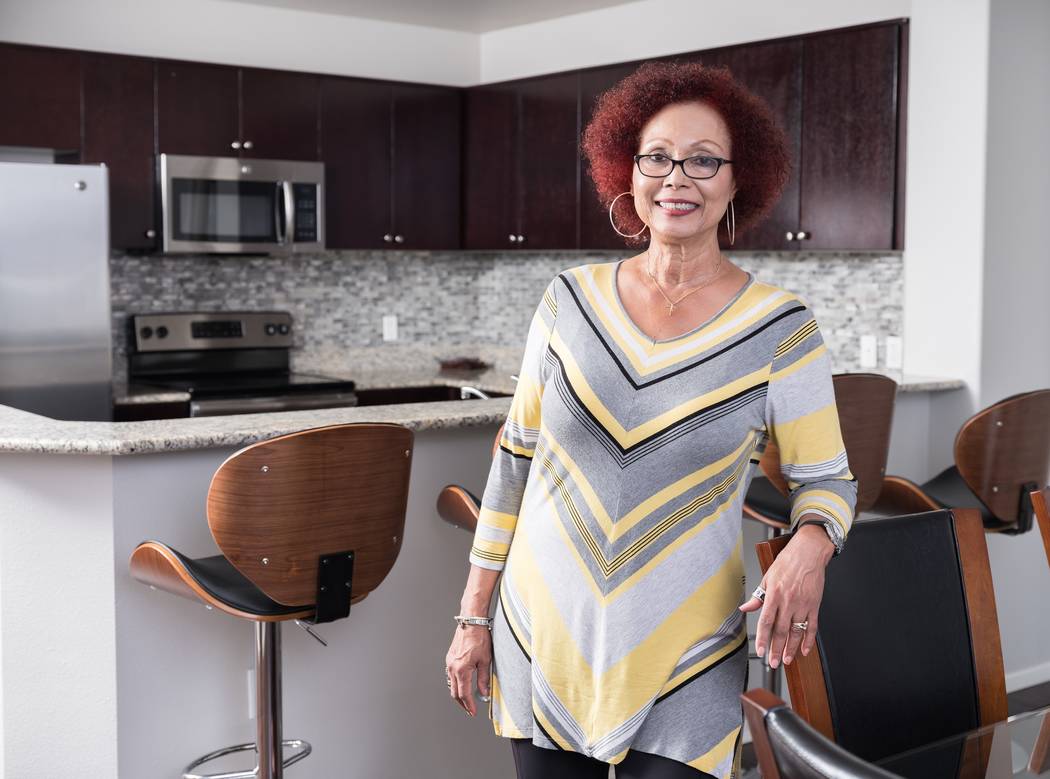 Longtime Oakland, California, resident Vivian Williams made a lifestyle change, putting down roots in Las Vegas after three decades in Northern California. Her move was influenced in part by her husband's passing and the announcement that her favorite NFL team, the Raiders, was moving to the Entertainment Capital of the World.
Williams' friend and neighbor, LaVena Fowler, also an avid Raiders fan, purchased a home last year at One Las Vegas, a twin-tower, high-rise condominium community on the south end of Las Vegas Boulevard. When Williams heard about her story, she was inspired to make a fresh start for herself.
Williams chose a two-bedroom, two-bath home with mountain views. She moved in last month and is already enjoying many of One Las Vegas' amenities, including its state-of-the-art, two-story fitness center, Transform; the movie theatre, Show; the full-service concierge; and activities and gatherings led by lifestyle director Evelyn Connors. She also appreciates the pet-friendly amenities at One Las Vegas and plans on utilizing them when her son and two dogs visit her.
"It's the simple things that make a difference like having freshly brewed coffee offered in the lobby. Everyone who works and lives here are so welcoming and friendly. And the location is wonderful because I am minutes from great shopping, dining and only a short distance from the airport. After having a very trying year, it finally seems like all the pieces are falling in place for me, and I am finally happy again," Williams said.
One Las Vegas homes range from 831 to 2,857 square feet and are priced from the high $200,000s, with many floor plans offering spectacular views of the mountains and the Strip. The penthouse, offering 3,000 square feet of sweeping views, is priced at $1.1 million.
One Las Vegas is close to Interstate 15 and the 215 Beltway and just minutes from McCarran International Airport.
Town Square, just a few blocks north of the property, provides one-stop shopping and scores of dining and entertainment options right in the neighborhood.
For more information, visit the One Las Vegas onsite sales center at 8255 S. Las Vegas Boulevard or online at info@theonelv.com. The sales center is open Monday through Friday from 10 a.m. to 6 p.m., Saturday from 10 a.m. to 5 p.m. and Sunday from noon to 5 p.m.