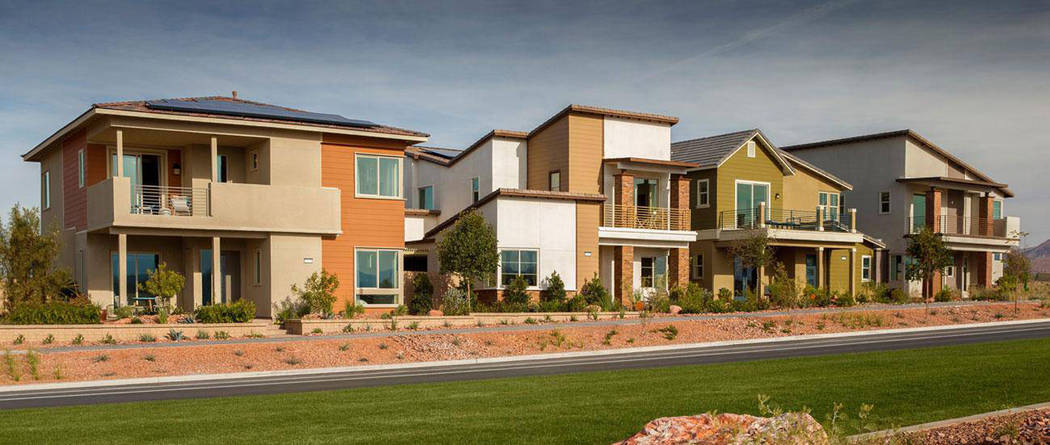 Reasons why homeowners decide to purchase a brand-new home vary. Some seek a different neighborhood, a specific part of town or a country club community lifestyle, while others desire a turn-key home built to their specifications.
Some homeowners are entering different stage in life and need to upsize for a growing family or downsize as empty-nesters, and yet others view it as an opportune time to buy new while home prices are still within financial reach.
Whatever the reason, the Nevada Builder Trade In Program is there to assist homeowners purchase a brand-new home on contingency from a builder while selling their current home. Robin and Robert Smith of the Smith Team at Keller Williams Las Vegas handle all of the "contingency sale-purchase" process details.
"The concept of selling your current home and at the same time buying a brand-new one can seem confusing because there are so many unknowns and questions. The most common question is: 'How can I negotiate a contingency purchase with a builder if I don't know how much my home will sell for or the timing of the sale?'" Robin Smith said, who launched the Nevada Builder Trade In Program in Southern Nevada with her brother in 2014.
"The Nevada Builder Trade In Program can help you understand the contingency purchase process and learn for how much you may realistically be able to sell your home in today's market, which may impact how much you can afford for a brand-new home. We'll help you understand your options and work with the homebuilder so you can purchase a home of your choice on contingency."
Among the hundreds of Southern Nevadans assisted by the Smith Team is Mario Ruvalcaba who wanted to purchase a different home for his growing family.
"I did not know anything about the Nevada Builder Trade In Program until the representative at the builder's sales office told me of its benefits," Ruvalcaba said, adding that he was looking to sell his other home due to the impending arrival of a baby to his family.
To learn more about the program, Ruvalcaba met with the Smith Team at his home to learn more details about the program and the contingency purchase process. During this meeting, the Smith Team reviewed his home's features and condition, and they provided a complimentary market analysis or projected price for which the home could be listed for sale.
After the family selected the Nevada Builder Trade In Program, the Smiths took photographs of the home and listed it on the market, offering a reduced commission and the buyers' agent the standard 3 percent commission.
"After the first 10 days on the market, the house was already under contract," Ruvalcaba said.
The quick sale enabled the family to move forward with the purchase of a brand-new home constructed by Woodside Homes in the Cadence community in Henderson. Their 2,511-square-foot home features four bedrooms, three baths, a two-car garage and a good-size backyard.
His neighborhood is among the 50-plus neighborhoods being constructed by builder-partners Beazer Homes, CalAtlantic Homes, Century Communities, Pulte Homes and Woodside Homes, as well as Sun City Mesquite by Del Webb.
Homeowners interested in the program can call 702-460-5080, visit ISellLasVegas.com or inquire at a builder-partner neighborhood.