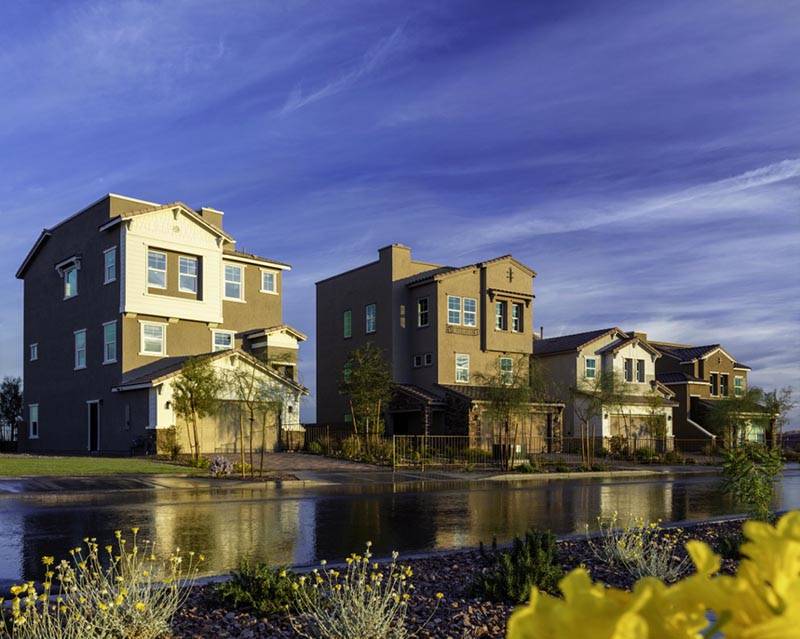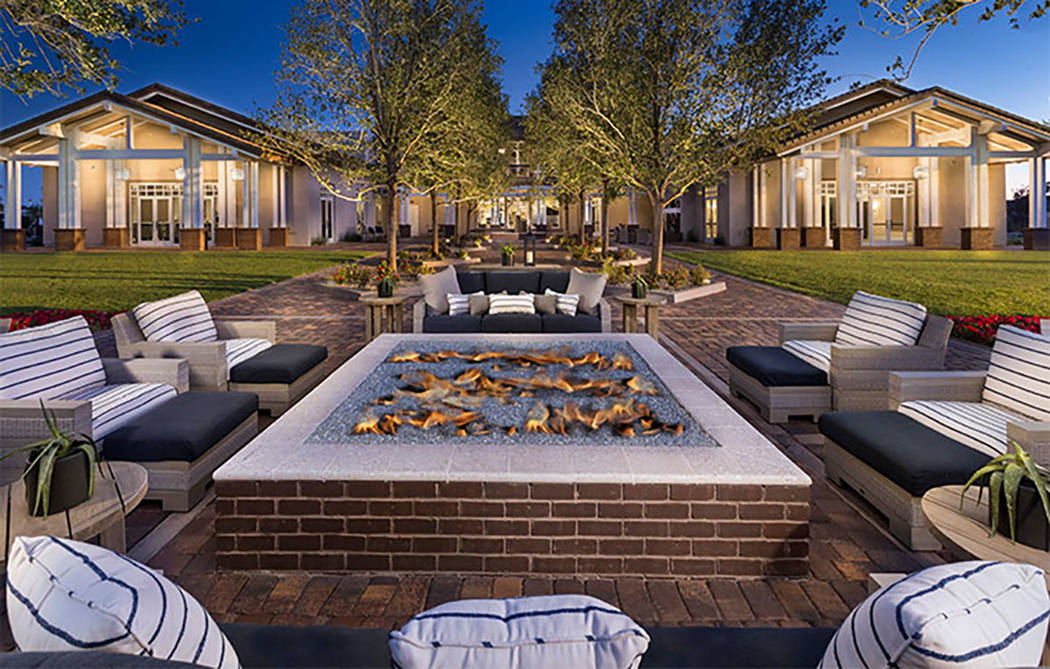 New home sales are continuing at a steady pace, and homes in Cadence are no exception. Buyers are looking not only for a house but a place to call home with a sense of community. Cadence offers both.
In response to the success of its three existing Cadence communities, Richmond American Homes has purchased two more parcels of land, nearly 31 acres, in Cadence with sales set to begin in summer 2017.
The parcels will be home to two Richmond American communities, Encore and Sonatina.
At Sonatina, Richmond American will build 151 two-story homes ranging from 1,800 to 2,300 square feet. Homes will include three bedrooms with options for up to five bedrooms, lofts and master bedroom suites.
Encore and Sonatina will empower buyers to personalize a home to suit their needs. Variations include studies, deluxe master bathrooms, covered patios, formal dining rooms and walk-in pantries.
Encore and Sonatina will join Richmond American's three existing communities at Cadence.
Richmond American Homes is selling the final few lots in the Crescendo and Symphony neighborhoods.
Single-story homes in Crescendo range from 2,050 to 2,550 square feet and start in the low $300,000s, while two-story homes in Symphony range from 1,800 to 2,300 square feet and start in the mid-$200,000s.
Toccata is Richmond American Homes' third neighborhood in Cadence and is also seeing strong sales. These single-story homes range from 1,750 to 2,150 square feet and start in the upper $200,000s. Homes include front courtyards, and some models include a loggia for indoor/outdoor living space.
At Cadence, Richmond American Homes offers standard features such as ceramic tile in the kitchen and baths, granite kitchen countertops and maple cabinets. The builder also provides full appliance packages. Paver-stone driveways add to the Richmond American Homes in Cadence curb appeal.
Between Richmond American Homes, Woodside Homes, CalAtlantic Homes and Heritage by Lennar, a wide variety of homes are available in Cadence, so there is something for every buyer. Cadence offers single-story, two-story and even three-story homes available ranging from 1,700 square feet up to 3,700 square feet.
"Homes are selling fast," said Cheryl Gowan, spokesperson for The LandWell Co., developer of Cadence. "There are some neighborhoods that only have a handful of lots left."
Woodside Homes offers some of the more unique home styles buyers will find in the valley. At The Park and Gardens At The Park offer contemporary architecture with alley-loaded homes, meaning the garage is located in the rear of the house. Homes in these communities are located along the 50-acre Central Park.
Starting in the upper $200,000s, homes in these neighborhoods are going quickly, and Woodside Homes has begun building phase two to handle the demand for these unique homes.
"Woodside Homes continues to see interest in these neighborhoods," Gowan said. "Central Park is literally right across the street from these homes, truly providing an extension of the front yard."
Park Place and Chelsea, neighborhoods also by Woodside Homes, range from 2,221 to 3,351 square feet and start in the upper $200,000s. There are a limited number of lots available in the first phase, and Woodside Homes has begun selling in phase two.
Not to be outdone, CalAtlantic Homes offers homes with rooftop decks. The Monroe collection offers three-story homes, while the Huntington collection offers two-story homes. Starting in the upper $200,000s, both collections offer the builder's Signature Rooftop Decks, perfect for these great spring days.
"The rooftop decks have been extremely popular given the location of Cadence. The views are spectacular, and residents can see the Strip clearly from the decks," Gowan said.
Those aged 55-plus have a community dedicated just to them. Heritage at Cadence by Lennar is an age-qualified community boasting 20 different floor plans, including one with a recreational vehicle-sized garage. There is also a 23,000-square-foot recreation center designed exclusively for Heritage residents. The recreation center features indoor and outdoor pools, a café, billiard tables, fitness room, bocce ball and pickleball courts, as well as a large patio with fireplace. Homes start in the mid-$300,000s.
But Cadence isn't just about the homes. Cadence offers the area's only free residential bike share program and free Wi-Fi in Central Park. The community has also begun construction on a 3-acre children's adventure playground, a 5-acre neighborhood park with tot lot and a three-section dog park.
There are also pickleball courts, a six-lane lap pool and a 2,000-square-foot splash pad.
Construction will begin soon on a retail center that will be anchored by a 120,000-square-foot Smith's Marketplace along with other retail and fast-casual restaurants.
There are no SIDs or LIDs in Cadence, and the master association fee is only $35 a month.
For additional information about Cadence, visit www.cadencenv.com or call the Home Finding Center at 702-558-9366. You can also follow Cadence on Facebook at www.facebook.com/cadenceNV, on Twitter @CadenceNV or on Instagram @Cadence_NV.