Skye Canyon partners with Lee Canyon
February 5, 2016 - 3:13 pm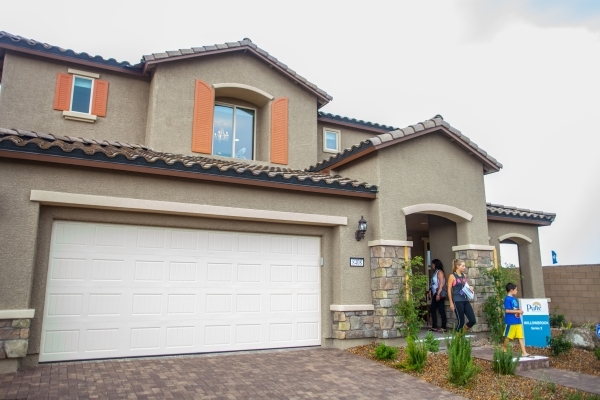 Skye Canyon, a 1,700-acre master-planned community in northwest Las Vegas is a top-tier sponsor of Lee Canyon, formally known as the Las Vegas Ski & Snowboard Resort.
All Skye Canyon residents will receive a Skye Pass that includes special pricing on Lee Canyon's lift and snow tubing tickets, equipment rentals, ski passes and lessons, with summer recreation benefits. The one-year partnership runs through November.
Skye Canyon joins other top-tier Lee Canyon sponsors, such as GoPro, Spy Optics, Subaru, Under Armour and the U.S. Forest Service. Skye Canyon will have a presence throughout the resort and will sponsor designated youth and family events during the winter season.
"Skye Canyon is the next-generation master-planned community where those who enjoy the great outdoors can easily engage in experiences that enrich their lifestyle," said Garry Goett, CEO of Olympia Cos., developer of Skye Canyon. "We have created a series of on-property amenities that support the values of our residences. With Lee Canyon, a partner who is aligned with our values, we are taking it a step further. We look forward to more partnerships of this nature, and we know it will be a huge benefit for our residents."
Lee Canyon will have a presence in Skye Center, an 8,142-square-foot homebuying center opening in March, which will serve as the community hub and include a juice bar, open-air cantina, coffee and wine bar, outdoor patio, fireplace and fire pits, and interactive home finding tools. Lee Canyon will be included in the branding of a vintage Lee Canyon ski lift chair, which will be used as community bench at Skye Center.
"Skye Canyon is a community that embraces our values and shares our love and respect for the outdoors and healthy living," said Kevin Stickelman, president and general manager for Lee Canyon. "The Skye Pass makes it easier for families to introduce their kids to sports like skiing and snowboarding, and offers the entire family the chance to experience the Spring Mountains recreation opportunities year-round. We welcome Skye Canyon residents into our mountain family."
Skye Canyon's homebuilders include Pulte Homes and Woodside Homes, which debuted models in August, and Century Communities, which launched its models in January. Pardee Homes will unveil its community in mid-2016.
For more information about Skye Canyon, visit www.skyecanyon.com. For more information on Lee Canyon, visit www.leecanyonlv.com.
Skye Canyon is a 1,700-acre master-planned community off U.S. Highway 95 at Skye Canyon Park Drive (formerly Horse Drive). It offers entry-level, move-up and luxury neighborhoods for individuals, couples, families and active adults who share a passion for outdoor activities, wellness and immersive living.
With commercial offerings and a gaming location, Skye Canyon will include 9,000 home sites and unique amenities like designated bike lanes, an extensive trail network for hiking and biking, and community parks including Skye Canyon Park, featuring a state-of-the-art community center, Skye Center, and fitness center and Skye Fitness. Skye Canyon is a product of leading developer Olympia Cos., joined by Stonehill Capital Management and Spectrum Group Management LLC. For more information visit www.skyecanyon.com or connect with Skye Canyon on Facebook, Twitter, Instagram and Pinterest.
Lee Canyon is a one-hour drive from downtown Las Vegas in the Humboldt-Toiyabe National Forest. Established in 1963, Lee Canyon offers guests 195 acres of terrain, 30 trails that are accessed via three chair lifts and one tubing lift and an additional 250 acres of hike-to terrain.
Lee Canyon averages 212 inches of snowfall per year and offers ski and snowboard coaching, terrain park and lodge amenities include dining, a retail shop and a host of summer activities. For more information, visit www.leecanyonlv.com. Follow Lee Canyon on Facebook, Twitter, Instagram and YouTube.