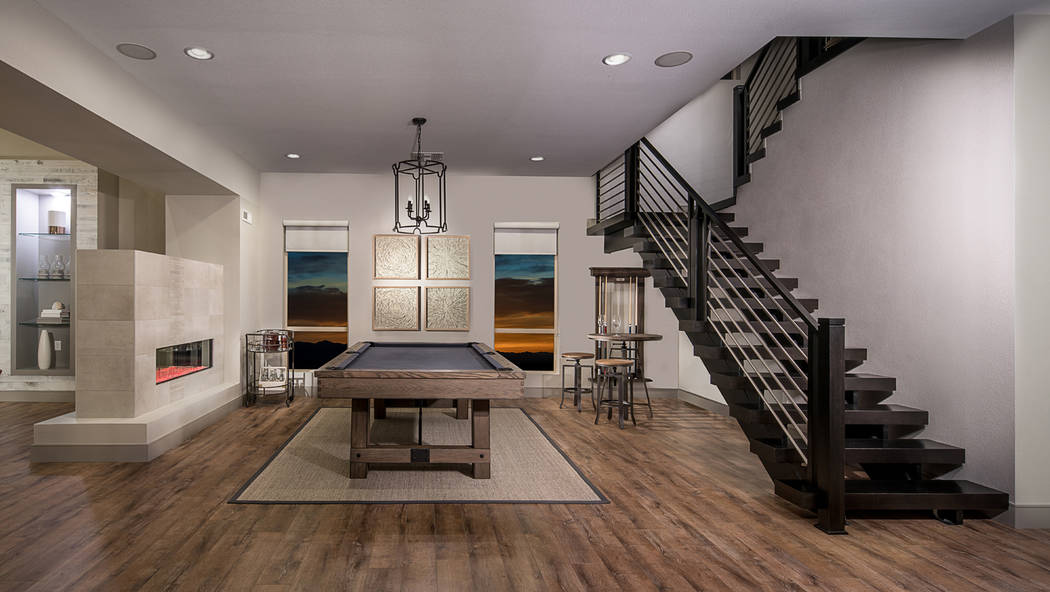 What should homeowners eyeing to buy a new home do first: Sell the existing home or sign a contract with the builder to construct one? The Nevada Builder Trade In Program offers a third option: Buy a new home on contingency from a builder.
The program's approach goes beyond putting up a for-sale sign. The Nevada Builder Trade In Program follows a strategic approach designed by Keller Williams International with focus placed on realistic pricing, home preparation, financial assessments and customized services.
"During the past three years, hundreds of Nevada homeowners have successfully sold their home for top-dollar and purchased a brand-new home by following the Nevada Builder Trade In Program's multilevel approach," said Robin Smith, who operates the Southern Nevada program with her twin brother, Robert Smith, both with Smith Team at Keller Williams Realty Las Vegas.
The program's first step: Weighing the pros and cons of selling and buying a new home while considering one's personal circumstances.
"First, you have to decide if buying a brand-new home makes financial sense. There are many factors to consider — your income, other expenses, savings, and the amount of equity after your current home sells. Keeping all of that information in mind, you need to ask yourself how the new home that you want to buy costs and if you can afford it,'" said Robert Smith, whose experience as an accountant and real estate professional helps clients determine if they can realistically afford to buy a new home and, if so, the price point.
To help answer these questions, the Smith Team provides homeowners interested in the program at no-cost a realistic comparative market analysis — a projection of what the home might sell for based on recent sales of nearby comparable homes — and an assessment of which repairs and updates can be done that may increase the sales price.
"We visit your home and advise on areas that will bring added value to your home sale. Sometimes repainting and minor cosmetic fixes can help freshen up the home's appearance, which may then lead to a higher sales price and quick sale. Other times, we make more significant recommendations like replacing worn-out carpeting, relandscaping or kitchen updates, knowing that the return-on-investments will be thousands of dollars more in a client's pockets," Robin Smith said.
If a homeowner selects the Nevada Trade In Program, the Smith Team will list, market and sell the client's current home at a reduced commission while offering the buyers' agent the standard 3 percent commission. Also, the Smith Team will help arrange for moving services or help locate a temporary rental, if needed, between the sale of the current home and the completion of the new home.
"In the end, our ultimate goal is to sell your home for top-dollar so that you can purchase a brand-new home on contingency. The key is realistically pricing your home at today's fair market value," Robin Smith said, adding that homes typically sell in 30 to 60 days through the Nevada Builder Trade In Program.
"To do this, you need to understand the Las Vegas real estate market, what homebuyers are looking for in a home and what they are willing to pay. We grew up in Las Vegas and know the market inside and out."
The Nevada Builder Trade In Program is available to buyers at builder-partner neighborhoods constructed by Beazer Homes, CalAtlantic Homes, Century Communities, Pulte Homes and Woodside Homes, and Sun City Mesquite by Del Webb.
Homeowners interested in buying a home on contingency at a non-builder-partner neighborhood and receive benefits similar to the Nevada Builder Trade In Program should contact the Smith Team before starting their home search.
For more information, visit one of the 50-plus builder-partner neighborhoods, contact the Smith Team at 702-460- 5080 or go to www.ISellLasVegas.com.
In June, the Nevada Builder Trade In Program expanded to Reno, where it follows the same strategy as in Southern Nevada.