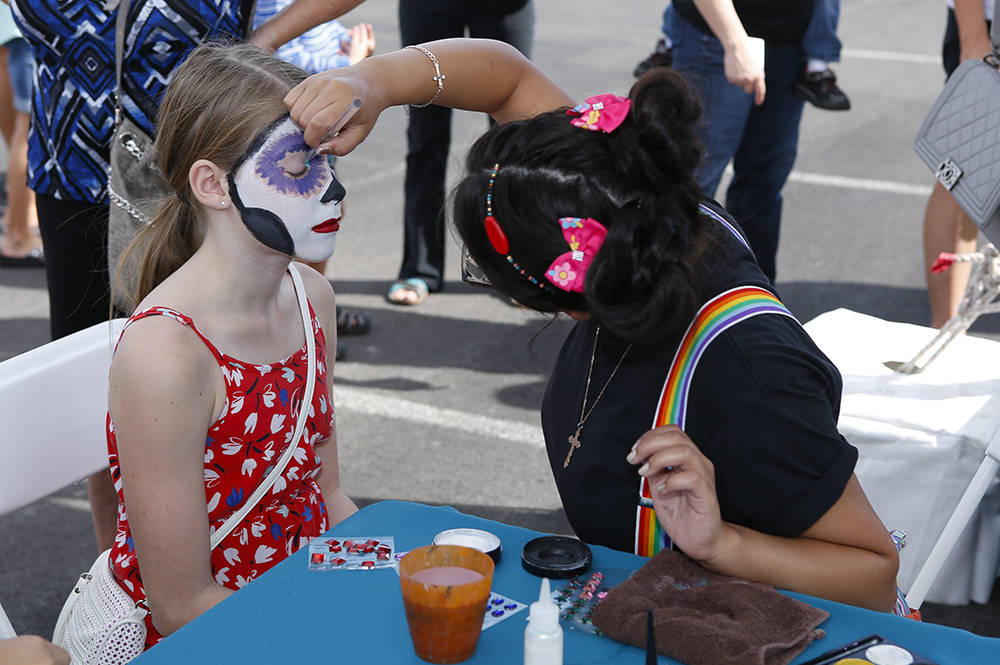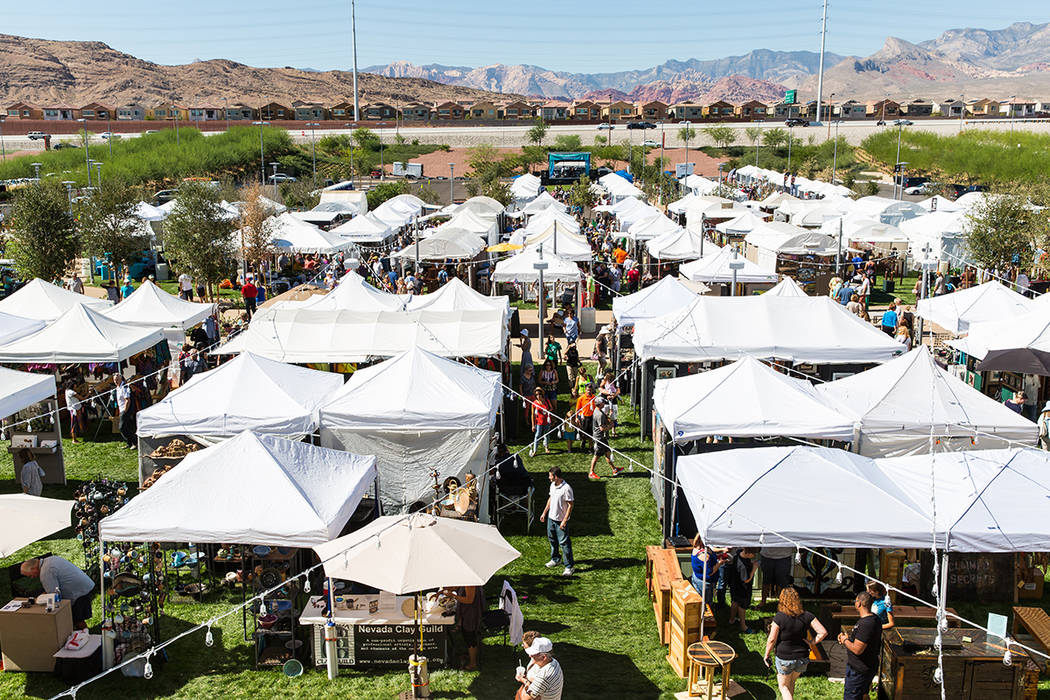 If your idea of the perfect weekend includes fine art, top-notch entertainment, a variety of culinary delights and some unique experiential attractions, the 22nd annual Summerlin Festival of Arts is for you. Set for Oct. 14 and 15 at Downtown Summerlin, the Festival of Arts is a cherished fall tradition in the master-planned community and attracted more than 40,000 festival-goers last year. The Howard Hughes Corp., developer of Summerlin and organizer of the festival, expects the crowd to grow even more this year with a robust line-up of art and entertainment.
"The Summerlin Festival of Arts continues to expand its offerings on the heels of its very successful move to Downtown Summerlin," said Danielle Bisterfeldt, vice president of marketing, Summerlin. "The festival is now in its 22nd year and has easily earned a reputation for quality art and entertainment, and delicious culinary offerings from Downtown Summerlin restaurants and eateries. With so many talented performers and musicians joining the painters, sculptors and photographers, the Summerlin Festival is truly a celebration of the arts."
Headlining the Festival's vast art offerings are more than 110 fine artists and craftspeople from throughout the country who were selected through a juried process to showcase and sell their original creations.
"Our 2017 roster includes many popular and returning artists, including celebrated local artists Niki Sands and Tanti Hill along with photographer Bill Kutcher," Bisterfeldt said. New to the festival this year are several exciting artists from surrounding states, including Utah, Arizona and California. Mediums include oil, watercolor, pottery, sculpture, photography, glass and jewelry — all in a mix of contemporary and classic designs. There's something for everyone at the Summerlin Festival of Arts."
A full schedule of entertainment is led by performances from "Circus 1903 – The Golden Age of Circus", a thrilling turn-of-the-century circus spectacular performing at Paris Las Vegas; Phat Strad, America's original female rock electric string quartet; and an impressive line-up of popular local bands and singers, including Daniel Park, Kaylie Foster, Richard Mann, Halsey Harkins, Jon Berg and Ilan Dvir-Djerassi.
According to Bisterfeldt, the festival has expanded its focus on entertainment, children's art activities and, of course, delicious offerings from many Downtown Summerlin restaurants. Local schools will be well-represented with performances throughout the weekend, including Bishop Gorman Pep Band, Palo Verde High School Jazz Band and Faith Lutheran High School Women's Ensemble. Nevada School of the Arts and Aaron Ramsey and the Las Vegas Young Orchestra round out the schedule. And for the science-minded, the award-winning Faith Lutheran High School Robotics program and the UNLV Engineering School and Nevada Society of Professional Engineers will offer interactive robotics demonstrations and hands-on science activities.
Interactive art activities at the Children's Pavilion, hosted by Discovery Children's Museum, include fall-themed art projects, balloon artists, face-painters and mascot meet-and-greets. And festival favorite, chef Chan Boupha, formerly with Le Cordon Bleu College of Culinary Arts Las Vegas, returns with live and colorful pumpkin and vegetable carving demonstrations.
In keeping with tradition, winners of the Best of Summerlin online competition will be announced at the Festival on Oct. 15. Each year, community residents nominate and vote for their favorite places, restaurants, events and doctors in Summerlin. This highly anticipated initiative gives many businesses in the community bragging rights as "Best of Summerlin" winners.
The Summerlin Festival of Arts at Downtown Summerlin, Oct. 14 and 15 from 10 a.m. to 5 p.m. is free to the public. Sponsors include City National Bank, Las Vegas Review-Journal and Sunny 106.5.
For information about Summerlin, its new homes and amenities and the 2017 Festival of Arts, visit summerlin.com. Follow live updates and join the social media conversation with #summerlinarts on Twitter: @summerlinlv, facebook.com/summerlinlv and on Instagram: @summerlin.