Summit releases final homes in two Providence neighborhoods
September 6, 2015 - 9:56 am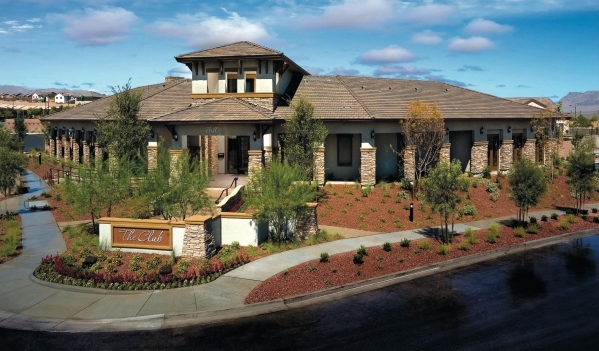 This month, Summit Homes will release the final homes in Claremont and Westcott neighborhoods in Providence, a master-planned community in the northwest Las Vegas Valley. Scheduled for completion in January, several of these releases have already been reserved.
"The success of Summit Homes at Providence has been a great honor for us," said Nathan White, Nevada Division manager for Summit Homes. "Since we first began building in Providence, buyers have really embraced the three neighborhoods we opened here — Emery, Claremont and Westcott. These communities have provided buyers a wide selection of stylish and functional homes to choose from at affordable prices. And we're thrilled it's given families a unique chance to own a home in this popular area."
Providence is a 1,200-acre, award-winning community in the northwest Las Vegas Valley. It has consistently ranked among the top 10 master-plan communities in the country. During the past year, local builder Summit Homes has been proud to play a huge part in that success with Claremont, Westcott and Emery. Together, these neighborhoods have contributed nearly 30 percent of the overall sales within Providence this year.
The final phase releases for Claremont will feature a selection of five two-story floor plans. Ranging from 1,618 to 1,990 square feet with as many as five bedrooms and 2½ baths, homes at Claremont start in the low $200,000s. Early buyers will have the opportunity to make upgrade and personalizing selections. There are room variations available per model, and standard design features include two-car garages, granite countertops and energy-efficient windows.
Westcott, also in its final phase, offers three diverse floor plan designs priced from the low $200,000s ranging from 2,090 to 2,334 square feet. There is a variety of room configuration options (as many as five bedrooms), many upgrade opportunities and the ability to craft personal spaces.
All homes at Westcott, Claremont and Emery (which has recently sold out) are within the Northern Terrace subdivision at Providence. Residents at Northern Terrace enjoy exclusive membership in The Club at Northern Terrace. A 16,000-square-foot, multimillion dollar recreation center, it boasts a state-of-the-art fitness center, three sparkling pools, a relaxing spa, shade structures, sheltered barebecue area and play areas and a spacious indoor entertainment center with big-screen televisions. The club is available to Northern Terrace residents year-round.
In addition to these final construction phase releases at Providence, Summit Homes also has a limited selection of homes available to close within 60 days, which means buyers so inclined can be living in their new Summit home before the holidays.
Summit Homes' neighborhoods in Providence are between Shaumber Road and Hualapai Way, north of Farm Road in the northwest valley. For more information call 702-724-0950 or visit www.SummitHomesNV.com.