September 17, 2017 - 5:33 pm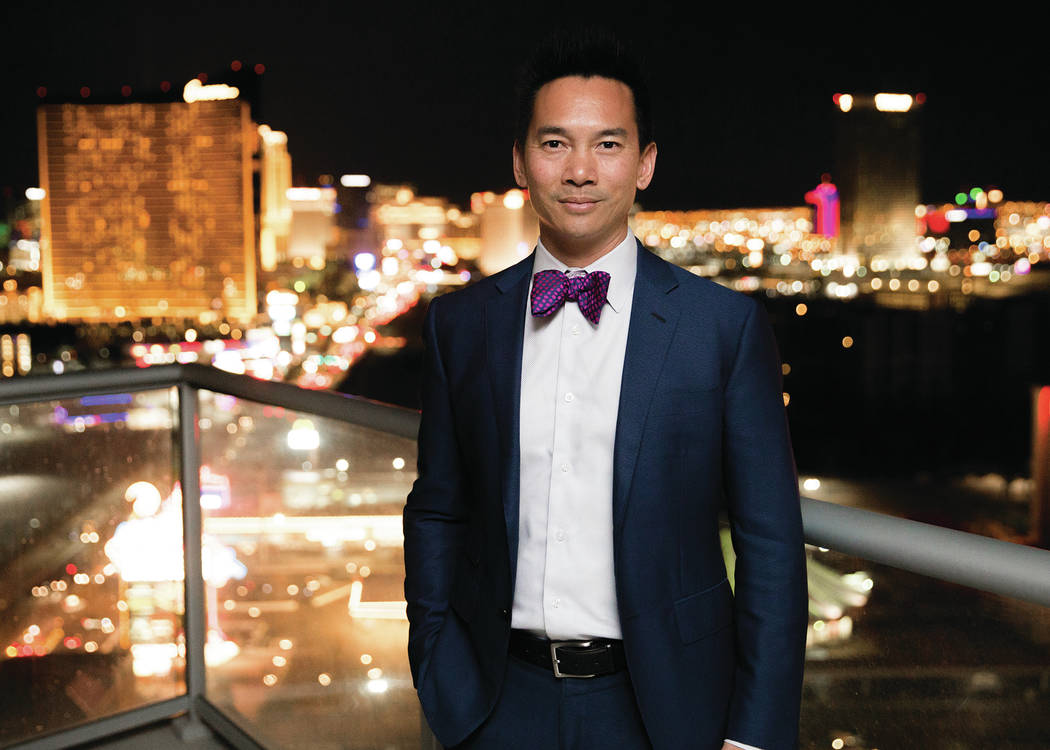 No one understands the luxury high-rise market quite like Randy Char. With more than 17 years of experience in real estate sales and education during markets strongly impacted by highs and lows, Char has established himself as one of the industry's most creative and influential leaders.
Naturally, investors and sellers eagerly look to Char to figure out what is going to set off his intuitive radar next.
After a tremendously successful run working with One Queensridge Place, Char fully grasped the appeal of high-rise living. Therefore, it was no surprise when Sky Las Vegas became his latest obsession. Speaking about this favorite Strip high-rise property, Char states, "It's not just about where we are today, but where we are going to be in the future. The north Strip is going through a major time of resurgence."
Char is not alone in his assertion about what some are calling the "new Center Strip," particularly as development tiptoes further north every year. Though "tiptoes" might be a gross understatement when one considers the big picture: Resorts World — a $4 billion, Asian-themed resort is slated to be completed in 2020. The Las Vegas Convention Center, one of the largest in the world at 4.2 million square feet, is already underway with a $1.4 billion upgrade. The hospitality team behind resorts Wynn and Encore also will bring to fruition a 20-acre lagoon feature with daily fireworks displays. Even The Fontainebleau — Sky's partially built, cross-Strip neighbor just sold to a New York and Miami-based development team for $600 million.
"This will be the new part of Vegas where all the action will be," Char said. "You can make a very good argument that investment value here is incredibly strong and really the next best opportunity you can find. Sky is positioned well, but not so centralized that you can't breathe. It's just a phenomenal location."
Still, an exciting location isn't everything, and a sensitive and analytical expert like Char knows that. Evidence of Sky's multifaceted appeal can be found in the thoughtful aesthetic components of each unit, like spacious floor plans boasting custom paint, wood flooring, quartz kitchen countertops, updated custom cabinets, Nest Wi-Fi thermostats and Sub-Zero and Bosch appliances. What's more, according to resident Selcen Kavrulkar, these amenities reside in spaces that are "austere but not extreme, elegant but not ostentatious, contemporary yet functional."
This attention to detail and universal contemporary appeal extend to the world-class amenities, like a private resort-style pool area with intimate cabanas, outdoor showers and a putting green. Residents also covet down time in the fully appointed, state of the art, circuit-style gym, paired with a his-and-hers spa. A cinematic widescreen projection room with custom theater seating, a denlike billiards room and the professional racquetball court further provide leisure-seekers an escape without them ever having to leave their own property.
In 2016, Char Luxury assumed the role of primary team behind the marketing and sales of Sky Las Vegas. Homes within this impressive tower range from 985- to 1,778-square feet and start in the high $200,000s. For more information, or to schedule a private viewing, visit skycondoslv.com or call 702-877-4759.