The Village at Lake Las Vegas welcomes three new businesses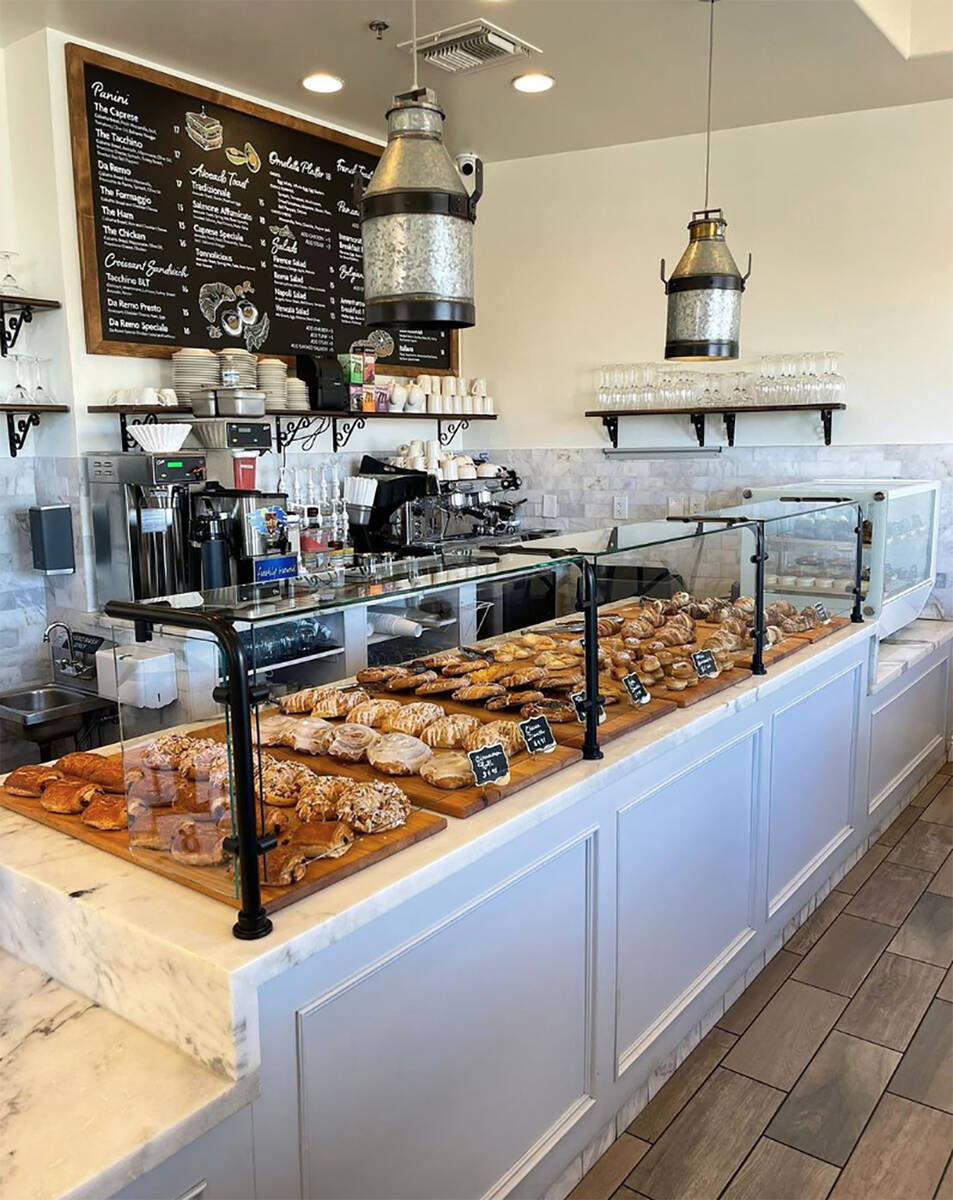 Lake Las Vegas recently welcomed three new businesses to its waterfront Village — a longtime family-owned Italian cafe, a fashion boutique and a designer brand consignment store.
"The Village is a beautiful location for small and locally owned businesses. In recent years, Lake Las Vegas has become the new home to several more popular restaurants, salons, coffee shops, pubs and more," said Patrick Parker, president of Raintree, developer of Lake Las Vegas. "We are excited to welcome our newest Village members to our Lake Las Vegas family."
Da Remo, 40 Costa Di Lago
Located directly in front of the lake, Da Remo is an Italian-style café featuring rustic Italian cuisine. The first Da Remo opened in 1931 in a small town near Rome. Today, the family business continues in Lake Las Vegas with owner Francesco Mazzini.
"What is most beautiful about Lake Las Vegas is the view," said Giulino Giuvice, Mazzini's nephew and Da Remo staff member. "We are right next to the lake, so customers can eat, drink and have the most beautiful view of the water."
Da Remo offers a wide range of popular Italian dishes. The café's breakfast selection includes chocolate and almond croissants, cinnamon rolls, an expansive omelet platter and the Da Remo Fresco, a popular croissant sandwich featuring cheddar cheese, bacon and eggs.
Guests can enjoy a selection of lunch favorites, from fresh salad entrees to traditional Italian paninis, including the Caprese Panini on ciabatta bread and the classic Da Remo Panini featuring fresh mozzarella cheese, prosciutto, tomatoes and olive oil.
The café is open every day for breakfast and lunch from 8 a.m. to 3 p.m. To learn more about Da Remo, visit Instagram @daremo1931 or Facebook at Da Remo.
Apricot Lane Boutique, 25 Via Bel Canto, Suite 100
Nearby is one of the Village's newest clothing shops, Apricot Lane Boutique. The locally owned boutique store is part of a national franchise, with locations across the country and all independently owned and operated. The shop offers styles for women of all ages, with timeless and fun clothing items that are high-quality and affordable.
Apricot Lane Boutique is open Tuesday through Sunday. For hours of operation, visit apricotlaneboutique.com/henderson.
Maidenlaine, 35 Via Brianza, Suite 100
Lake Las Vegas has also welcomed Maidenlane to the Village, a modern consignment shop that offers women's designer apparel and accessories. Guests are able to consign their clothing and accessories or shop for previously owned or new designer products, from Prada and Chanel to Christian Louboutin and Versace.
Maidenlane is open every day and accepts consignments during store hours. For hours of operation and more information, visit maidenlanelasvegas.com.
The new businesses are among several others to join the Village in recent years. In 2022, Lake Las Vegas welcomed Once Upon a Nail Salon, a fairy tale-inspired salon owned by Lake Las Vegas resident Kendra Daniels, and Pariz Salon, a luxury hair salon that offers color, extensions and bridal hair styling.
For more information about the community's lakeside shops and restaurants, visit lakelasvegas.com.
Lake Las Vegas is a 3,600-acre resort community surrounded by its own 320-acre lake and is located a short drive from the Strip. Residents and guests enjoy the award-winning Reflection Bay Golf Club, Lake Las Vegas Sports Club, restaurants, hotels and year-round community events. To learn more about Lake Las Vegas and its upcoming events, visit lakelasvegas.com.