U-Haul ranks Henderson No. 17 Growth City
January 10, 2023 - 8:50 am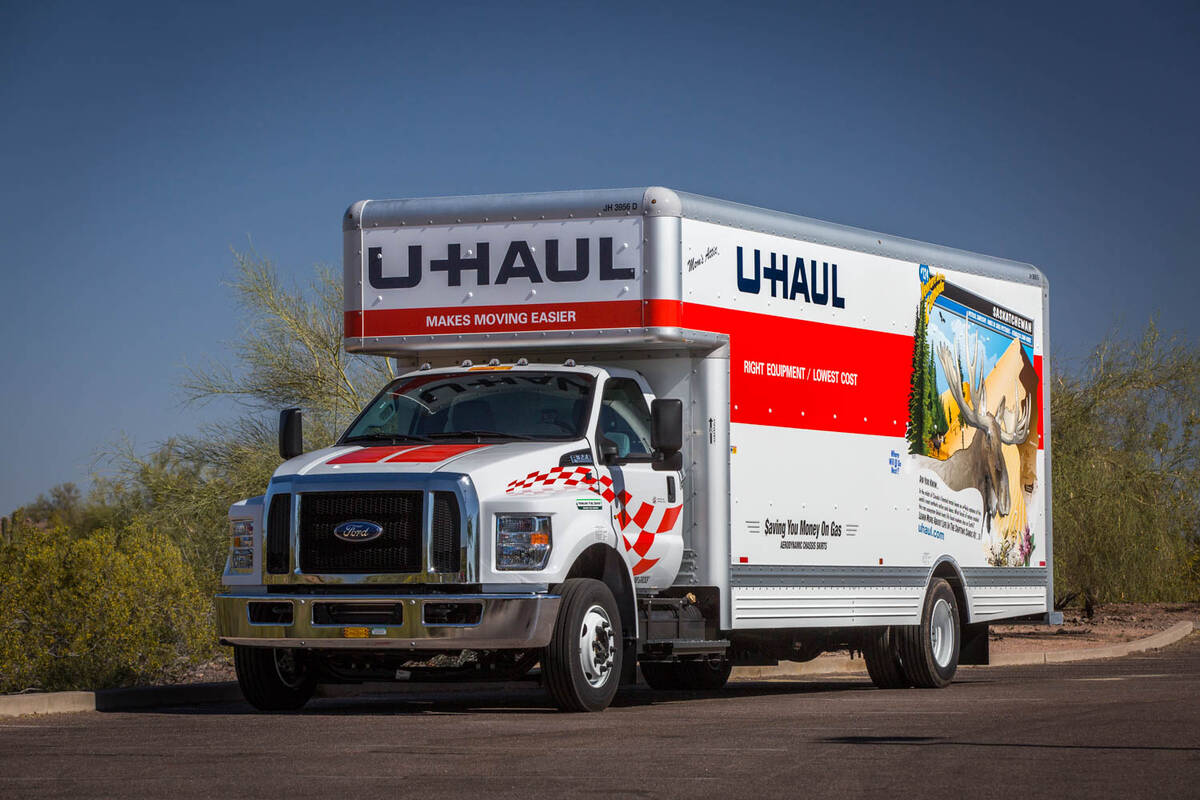 Henderson is the No. 17 growth city in America, according to the U-Haul Growth Index analyzing customer moves during 2022.
People arriving in Henderson in one-way U-Haul trucks rose more than 1 percent over 2021 while departures fell more than 1 percent. Do-it-yourself movers arriving in Henderson accounted for about 51 percent of all one-way U-Haul truck traffic in and out of the market (49 percent departures).
Henderson is one of two Nevada markets to make the top 25 list — Reno — and was last a leading U-Haul growth city in 2019 when it ranked 16th.
"We still see an influx of people leaving California and coming into Henderson," said Travis Cochran-Kilman, U-Haul Company of Las Vegas East president. "It's close enough to California that people can go back to visit family. Henderson also has new houses being built everywhere. We don't have the supply issues here that plague a lot of other areas around the U.S.
"Henderson has a lot of job opportunities being so close to Las Vegas. With all the construction, housing and retail, there are plenty of jobs. Henderson is one of the only growing cities in this area because the Las Vegas market is overcrowded. There is no space to build."
The U-Haul Growth Index is compiled according to the net gain of one-way U-Haul trucks arriving in a city or state, versus departing from that city or state, in a calendar year. Migration trends data is compiled from more than 2 million one-way U-Haul truck transactions that occur annually across the U.S. and Canada.
Neighboring cities in U-Haul markets are often packaged together for migration trends purposes. While U-Haul migration trends do not correlate directly to population or economic growth, the U-Haul Growth Index is an effective gauge of how well cities and states are attracting and maintaining residents. Visit myuhaulstory.com to view the U-Haul top 50 growth state rankings of 2022.
2022 U-Haul Growth Cities
1. Ocala, Florida
2. Sacramento-Roseville, California
3. Madison, Wisconsin
4. Palm Bay-Melbourne, Florida
5. Auburn-Opelika, Alabama
6. North Port, Florida
7. Myrtle Beach-North Myrtle Beach, South Carolina
8. Surprise, Arizona
9. Huntsville, Alabama
10. Charleston-North Charleston, South Carolina
11. St. Louis, Missouri
12. Athens, Georgia
13. Missouri City, Texas
14. Raleigh-Durham, North Carolina
15. Richardson, Texas
16. Fort Collins, Colorado
17. Henderson, Nevada
18. Reno, Nevada
19. Conroe, Texas
20. West Chester, Ohio
21. Lakeland, Florida
22. Nashville, Tennessee
23. Noblesville, Indiana
24. Henrico, Virginia
25. Sandy Springs, Georgia
U-Haul, founded in 1945, is the authority on migration trends thanks to its expansive network that blankets all 50 states and 10 Canadian provinces. The geographical coverage from 23,000 U-Haul truck- and trailer-sharing locations provides a broad overview of where people are moving.