Communities host farmer's markets
January 31, 2016 - 5:05 am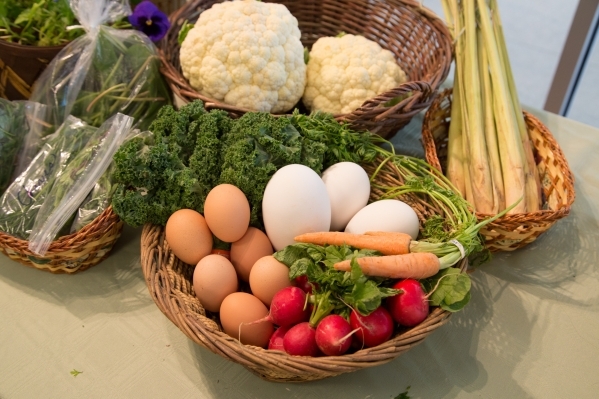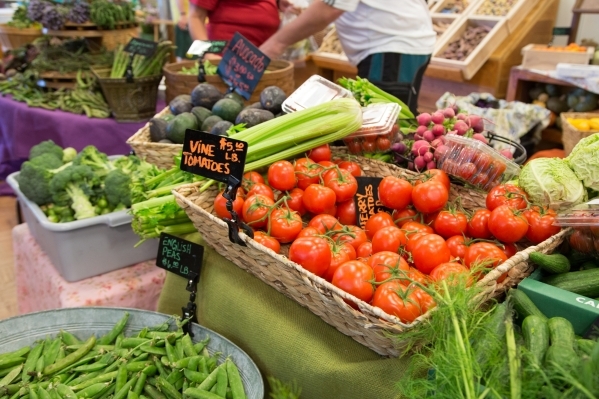 The amenities provided by master planned communities continually evolve and change.
Where a decade ago golf was a key part of most communities, today, master-planned communities have expanded to provide amenities for a variety of lifestyles; many of these promote a healthier community.
The movement toward healthier living has some master-planned communities hosting farmer's markets, which are becoming a more prominent feature in new and existing developments.
One key benefit is the availability of healthy food options. According to a blog titled "10 Reasons to Support Farmers Markets," posted on CUESA (Cultivating a Healthy Food System) website, the fruits and vegetables purchased at a market are the freshest available because the produce doesn't have to be shipped from another location.
Another benefit is the atmosphere community markets bring to a master-planned neighborhood. The market acts as a community hub where residents can connect.
Locally, Summerlin hosts two different farmer's markets. Las Vegas Farmer's Market at Summerlin's Gardens Park is hosted by The Summerlin Council (the nonprofit arm of the Summerlin Community Association) as well as the Downtown Summerlin Farmer's Market.
"For 14 years this quaint and charming neighborhood program has featured a handful of vendors who offer a varied combination of products including locally grown produce and crafts sold to support local artists and charitable groups," Randy Ecklund, vice president and executive director, Summerlin Association Management said about the Gardens Park location, which is open every Thursday. "The Las Vegas Farmers Market isn't just an outdoor grocery stand. It's another way Summerlin residents can get to know their neighbors while also engaging in the active, outdoor lifestyle that is a hallmark of the Summerlin master-planned community."
The Downtown Summerlin Market is open every Saturday. According to Monique Clements, director of marketing for Downtown Summerlin, the market is the only market in the area where 90 percent of the produce is organic.
"It offers a wide selection of diverse and unusual fruits and vegetables not available through mainstream purveyors," Clements said. "The Downtown Summerlin team loved the idea of supporting local farmers, artisans and small business owners through this unique weekly event."
The master-planned community Green Valley Ranch in Henderson is the site of a year-round weekly farmer's market every Friday.
"We thought this would work and it is working," Henderson Farmer's Market promoter and manager Dave Star said. "They're (customers) happy when we're here and depressed when we're not."
Donna Eady, who has been a vendor at the market since its inception five years ago, has seen a lot of return customers. She believes that stems from residents living in a master-planned community.
"People are very happy living here," Eady said, who sells fruits and vegetables from her farm Highland Harvest Farm in Highland Calif. "They have a better sense of community. They're out and about walking and not driving to do stuff. More things are provided where they live and they definitely take advantage of that."
Eady said she has witnessed other master-planned communities opening farmer's markets.
"We have a master-planned community going in behind us where we live in California," Eady said. "They've dedicated a certain amount to a farmer's market and a community garden."
Eady believes the Highland community is dedicating 2,200 acres for the market and garden.
In an article titled "Product Council Insight: Outlook for Master-Planned Communities," written by Ron Nyren and published in Urban Land Magazine, Debra Dremann, senior vice president of planning and strategic initiatives for Kitson and Partners in Palm Beach Gardens, Fla., said master-planned communities are trending toward health and wellness.
"People are trying to be healthier and MPC's can make it easy for them to make healthy choices within their community, having access to the great outdoors, fresh and local produce and great health care and education," Dremann was quoted in the article.