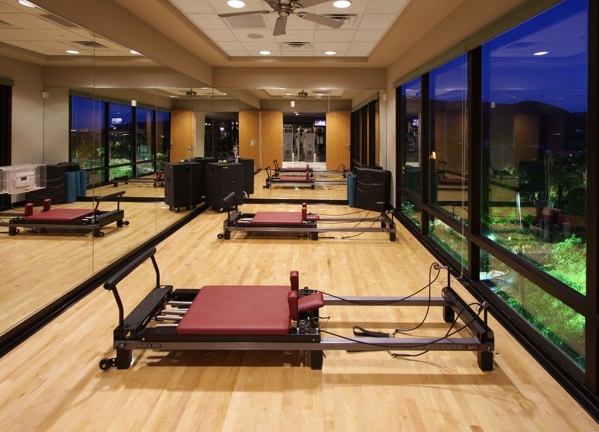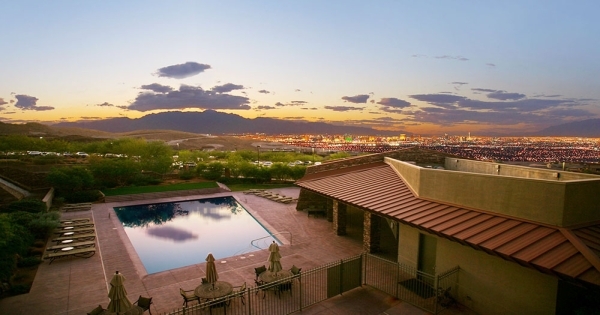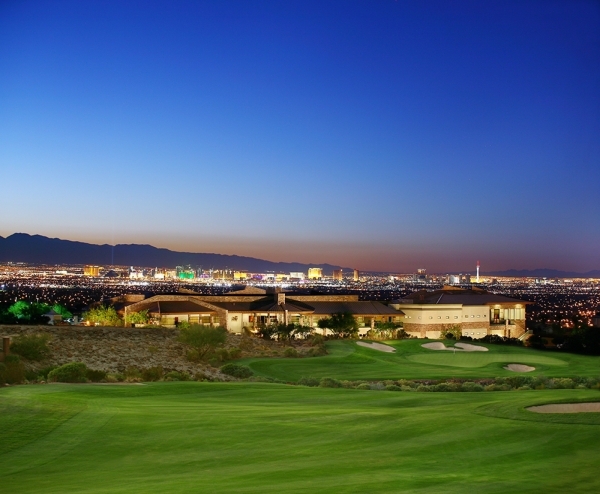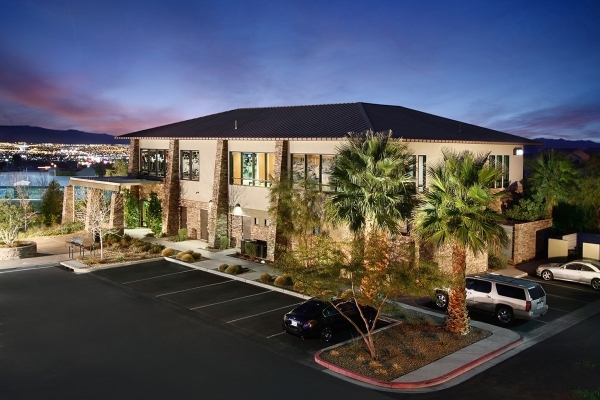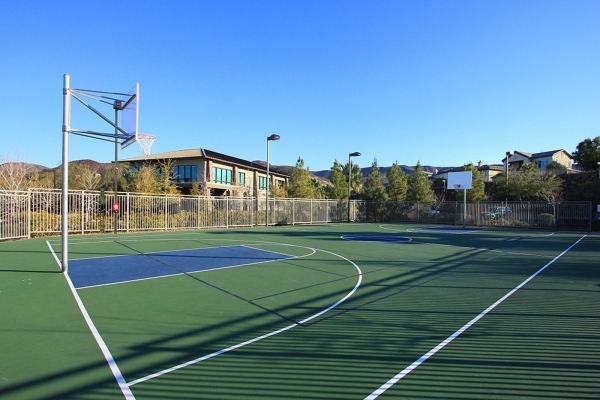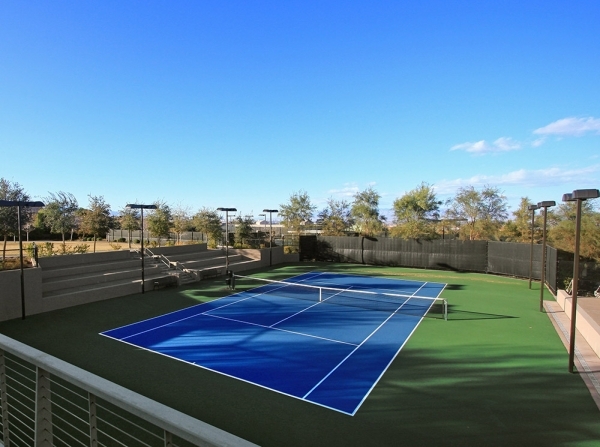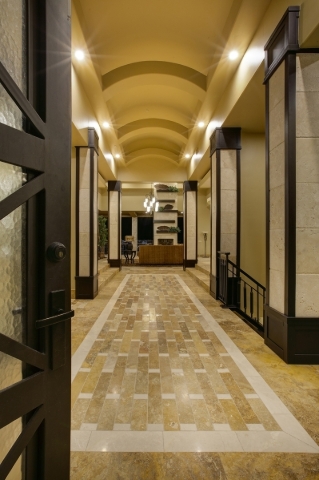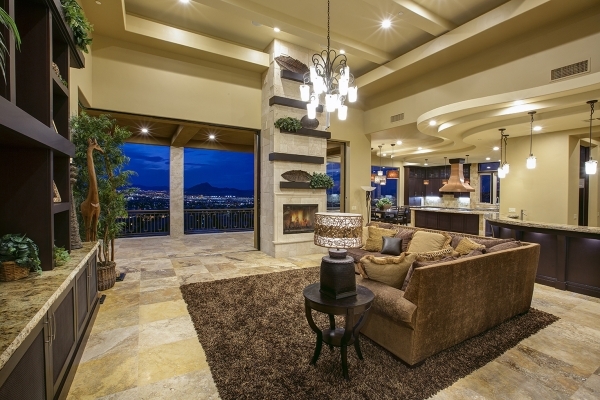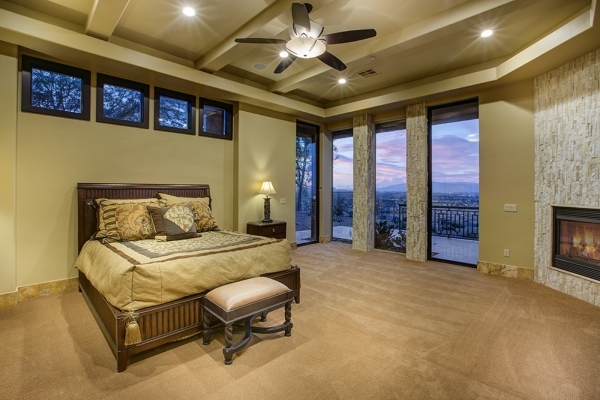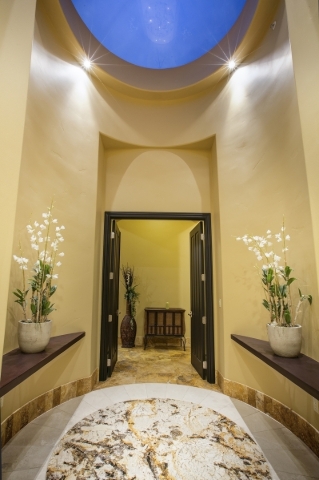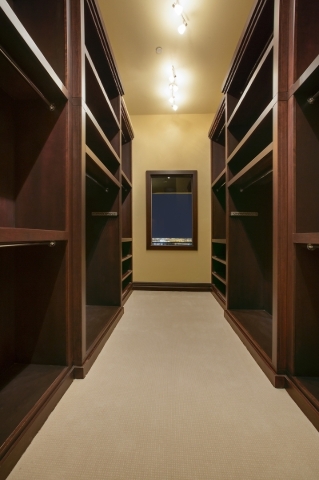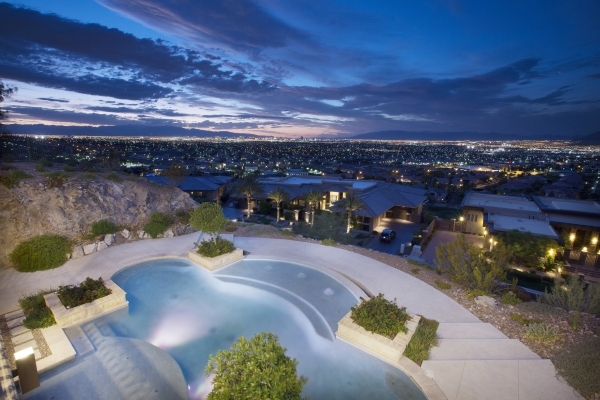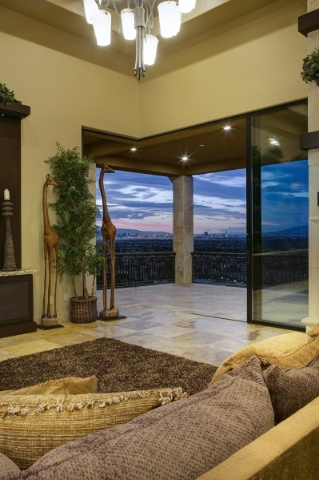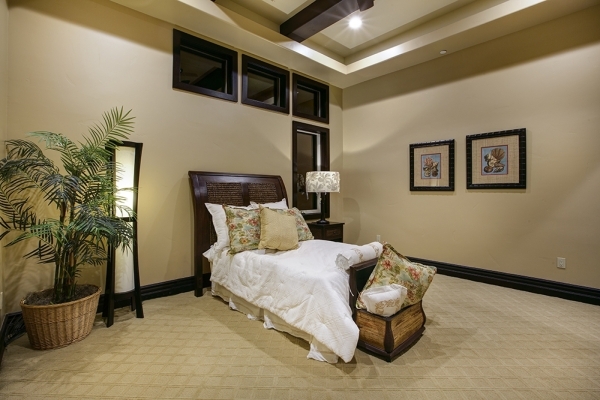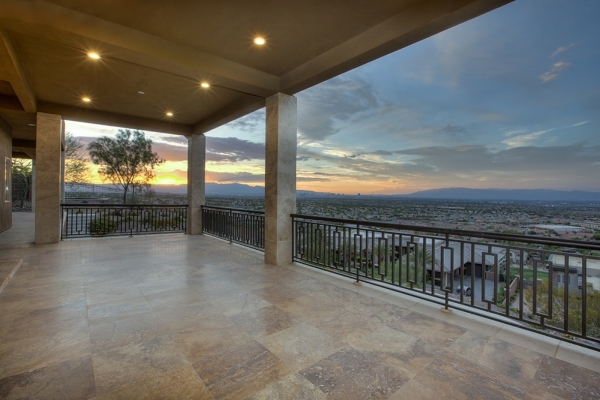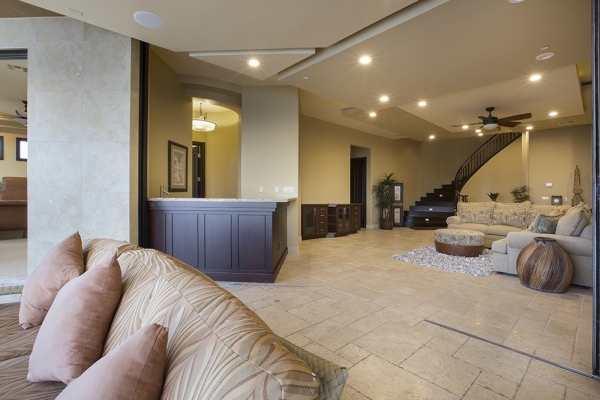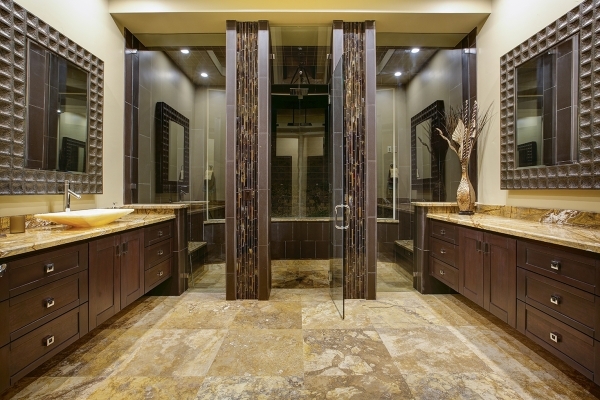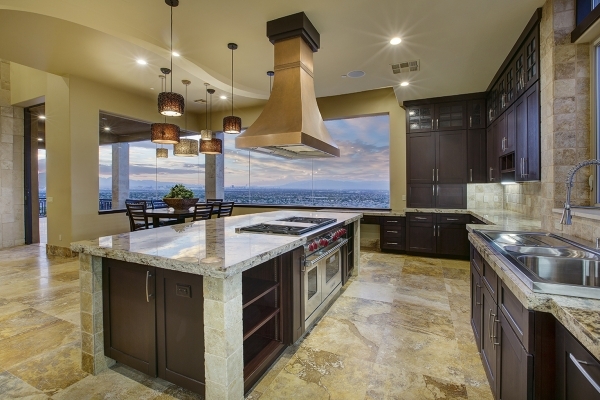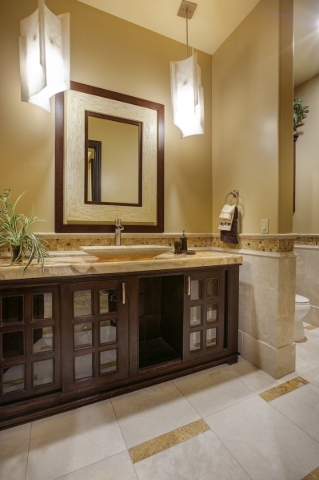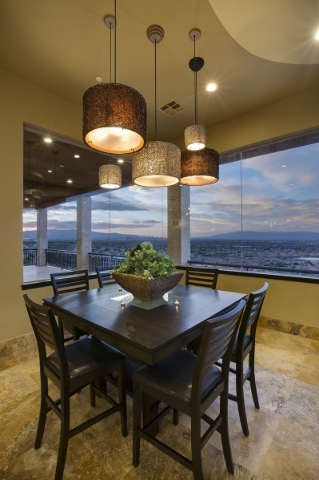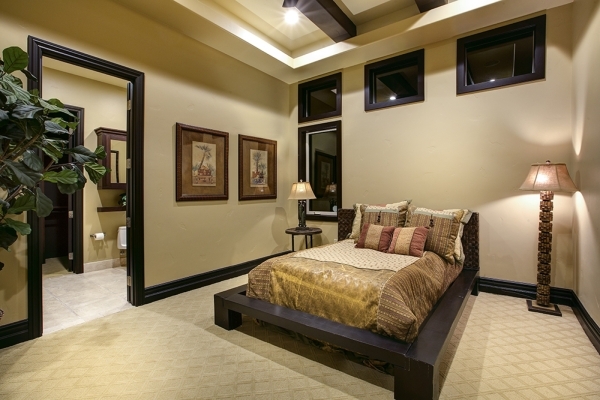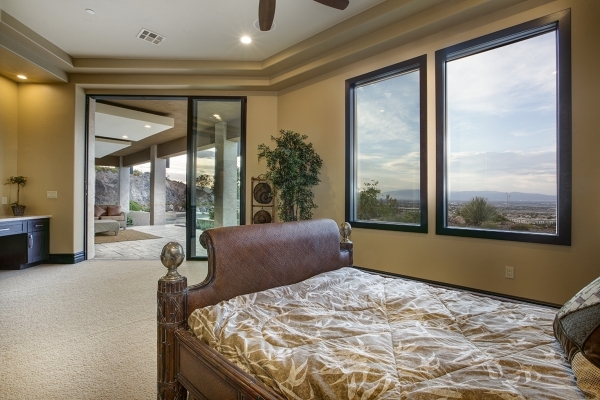 At MacDonald Highlands, the exclusive guard-gated, golf-course community in Henderson, 2015 has brought quite a bit of new activity.
For starters, newer, higher lots with 360-degree views of the valley that were held in reserve have now been placed on the market. These one-half to 3-acre lots are called Dragon's Reserve and are for sale at $1 million to $3 million.
At least eight of these lots have been sold since June, and at least that many more are in the process of being sold, according to Realtor Kristen Routh-Silberman of Synergy Sotheby's International Realty, which is managing the sales. The realty company remodeled an office in the Dragon Ridge Country Club this year to serve as its third local office in the Las Vegas Valley. It is staffed from 9 a.m. to 5 p.m. daily and by appointment.
Several custom homebuilders, such as Sun West Custom Homes and Blue Heron have made the luxury Henderson community a place to showcase their new-home designs. There are 35 homes under construction in MacDonald Highlands, Silberman said. Other companies building in MacDonald Highlands are Touchstone Living, Chateau Development and 5 Star Properties Collection designed by Richard Luke.
Blue Heron is building its show home and another for a client in Dragon's Reserve. Both will be larger than 10,000 square feet on homesites of about one acre. In the next few months, the modern-style design builder promises to offer some of its most innovative and creative architectural designs yet throughout MacDonald Highlands. In total, Blue Heron is building eight homes in MacDonald Highlands — four homes model homes and four residences for clients — ranging from 6,000 to more than 25,000 square feet.
Mike and Linda Huhn, who have lived in The Ridges in Summerlin for less than two years, hired Blue Heron to build a home for them on a 2.2-acre lot in Dragon's Reserve. The retired couple, who recently moved here from Ohio, is selling their 9,500-square-foot home, which was also by Blue Heron, in The Ridges. Mike Huhn said he wanted a bigger lot with plenty of views of the Las Vegas Valley.
The Huns said they are still finding their way around the valley.
"People said the traffic might be worse in Henderson, but we're retired and not too concerned about that."
Sun West Custom Homes is building a model home on a half-acre lot in Highlander Ridge section of MacDonald Highlands. It is intended to showcase the firm's architecture, construction and interior design and is estimated to open mid-2016.
Developer Rich MacDonald originally built MacDonald Ranch as four villages. MacDonald Highlands is the one furthest east with two guarded-gate entrances. MacDonald said he spent about $20 million dollars building the Dragon Ridge Golf Course before selling it to Pacific Links International in 2014 for $11 million, real estate broker Keith Cubba told the Las Vegas Review-Journal in a 2014 article. The Canadian company also operates golf courses in Southern Highlands and Lake Las Vegas.
"It was a struggle to do it, but it was fun," MacDonald said. He said he sold the golf course "for the tax loss. Everyone thinks I sold it just to make the profit; no. I had put so much money into it over the years, that if I sold it, I could write all that off."
In the deal, MacDonald said he retained the first right of refusal to buy back the course should Pacific Links put it up for sale, and "more than likely I would do that. It's important to me to maintain the quality of the community. That includes the quality of the golf course.
"I think you'll see a lot more (golf course sales). Golf is not a booming business. I think it's good for places like this, where you have a small group that wants to play, but it's expensive."
Not in the market for that level of luxury?
Buyers can get into the community by buying one of 102 townhomes Christopher Homes is building. The community is called Vu Project, and prices start at $665,000 and 60 of the townhomes will be single-story. Nineteen have already sold as of Nov. 7. Model homes are expected to be underway by January.
MacDonald Highlands was chosen as the site to build the 2016 edition of the New American Home, to be showcased at the National Association of Home Builder's International Builders Show to be held in Las Vegas in January. For the last several years, Blue Heron has built the showcase home. This, year it will be built by a team — Las Vegas-based companies, Element Design Build, Sage Design Studios Inc.; Marlboro, Md.-based Home Innovation Research Labs and Sarasota, Fla-based Two Trails, Inc.
The project will have been completed in 10 months' time instead of the 18 to 24 months usually required to complete. The 5,280 -quare-foot-home is at 663 Scenic Rim Drive and will be available for tours in January.
Silberman said MacDonald Highlands has a golf course, clubhouse, fitness center swimming pool, tennis complex and mature landscaping. It is also one of the few golf courses in Las Vegas to host a New Year's Eve fireworks display.