Liberace mansion is glittery piece of Las Vegas history — VIDEO
Updated June 11, 2018 - 10:33 am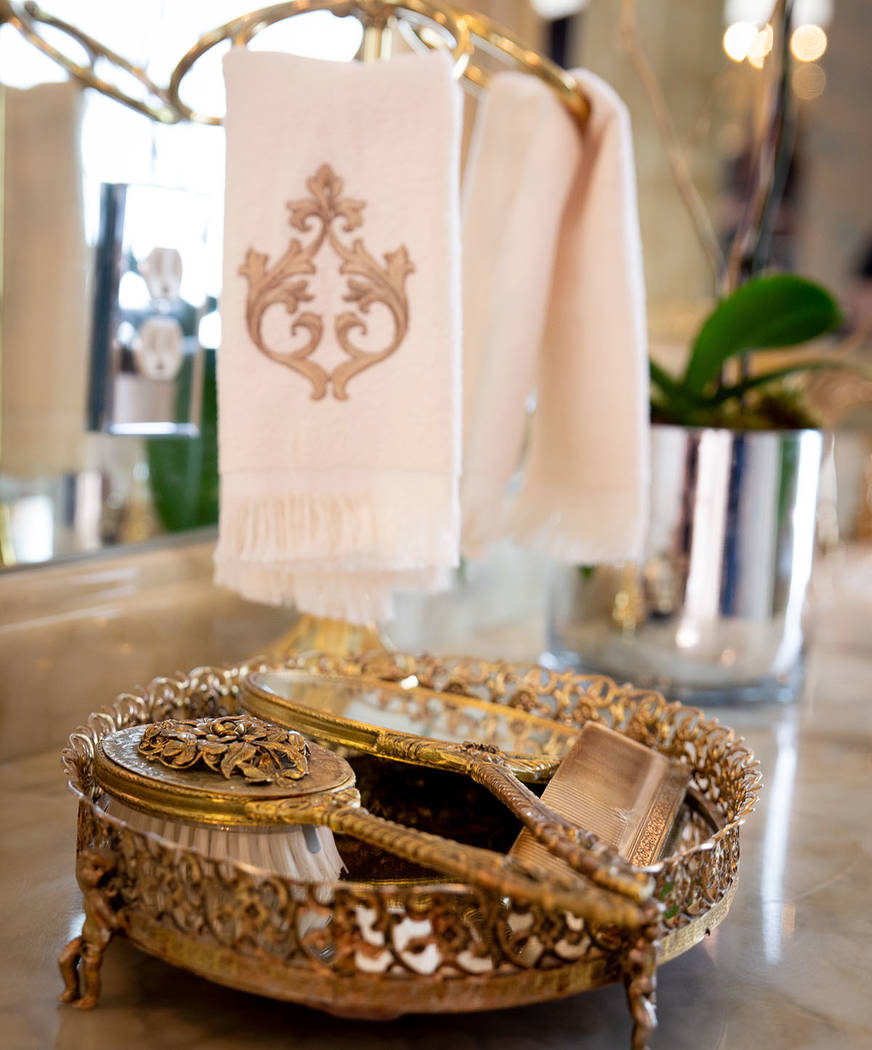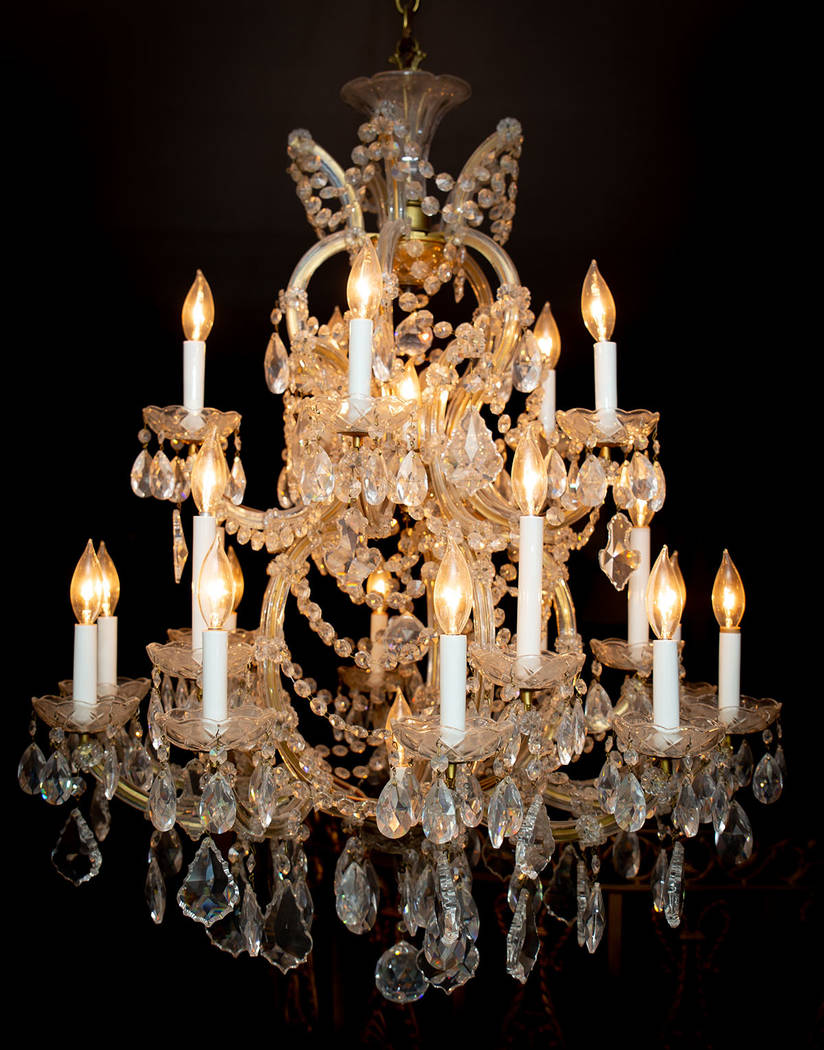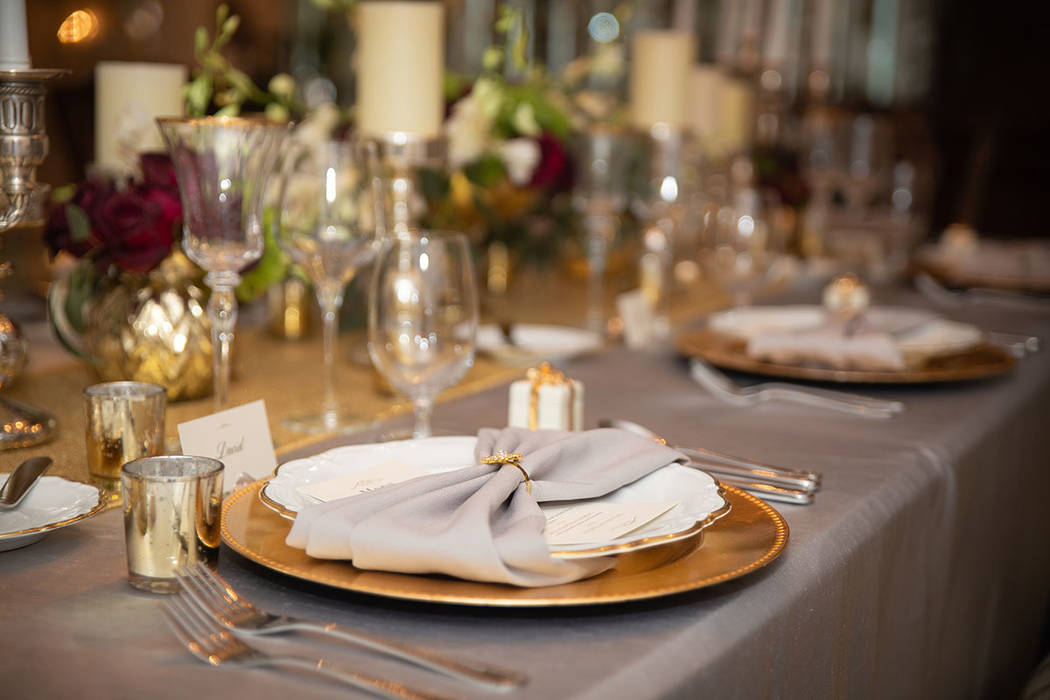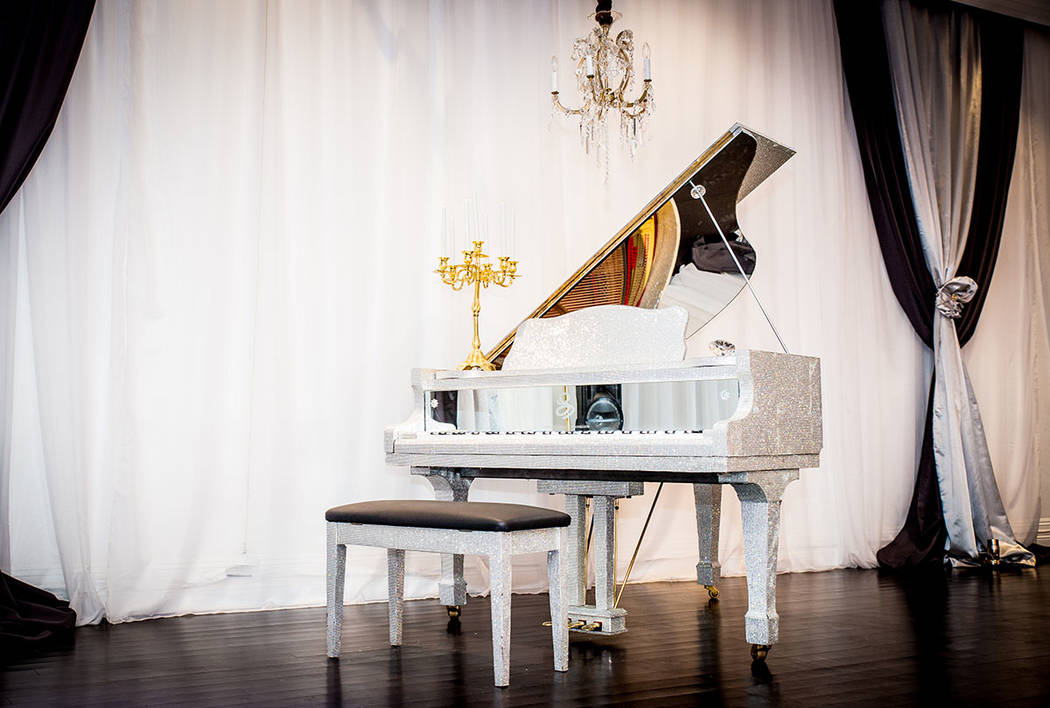 Behind the black-iron decorative gate with a shiny golden "L" on Shirley Street lies glitz, opulence, a love of music, art, over-the-top design and Las Vegas entertainment history.
The white-stucco, super-sized residence is called the Liberace Mansion as it is where pianist virtuoso, showman and frequent Strip headliner Wladziu Valentino Liberace lived part time from the mid-1970s until his 1987 death.
It is also a passion project of the past, present and future.
Liberace created this 14,393-square-foot residence south of the University of Nevada, Las Vegas, in the mid-1970s by connecting two smaller homes to make the biggest one on the block and creating an eclectic interior by bringing in its front door, tiles, a grandiose staircase and artists from all of the world. It's where "Mr. Showmanship" relaxed, entertained, hosted photo shoots and called "home."
Today, it is the passion project for Martyn Ravenhill, a U.K. businessman and longtime Liberace fan who bought it out of foreclosure in 2013. At the time of his $500,000 cash purchase, it was a shell of its former glory with structural issues, sinkholes underneath, cracks in walls, chandeliers stripped from its sockets, dirt and dust.
Through Ravenhill's extensive restoration and renovation effort, stretching from its foundation to its roof and everywhere in between, it has regained its luster — $3 million later.
Inside the mansion
"I never would have predicted that I'd purchase and live in a home owned by Liberace, much less spend $3 million on buying and restoring it," Ravenhill said with a chuckle. "I first saw the mansion and learned about it being in foreclosure while watching a YouTube video in Mexico."
He made a few calls to confirm that it was for sale. When he visited, he felt connected to the home and that "I had to protect it. … I could tell that it was aging, dilapidated and needed work, but it's been more than I had originally expected."
He has taken on restoration with enthusiasm and a deep respect for Liberace.
The first step to its restoration was essential, extensive and expensive: Addressing two sinkholes under the master bedroom wing that caused cracks: Sunlight shined through between the foundation and the bottom of walls.
After solidifying its foundation, Ravenhill took on other projects. One room that has received continuous attention over the past four years is the second-floor Moroccan Room.
The atrium, nicknamed for its copper tiles imported from Africa, is where Liberace reportedly entertained celebrities after performing on the Strip. Improvements include replacing copper tile that were falling off the walls after locating the manufacturer on the other side of the world and replacing its energy-inefficient glass roof with more efficient, clear glass that allows views of the city and sky.
By contrast, a one-of-a-kind feature — a piece of art — that has needed no restoration is the master suite's ceiling mural inspired by the Sistine Chapel and painted by a descendant of Michelangelo.
"It remains as when Liberace lived here and hasn't needed any repair," Ravenhill said. "There are no windows in the bedroom because, for whatever reason, Liberace didn't want them. Because of this, it hasn't been damaged by sunlight, and luckily the sinkholes didn't cause the ceiling to crack."
Among the lengthy list of other completed changes are:
■ Converting Liberace's super-sized closet into Ravenhill's private living quarters.
■ Replicating features in Liberace's opulent master bathroom.
■ Updating an area for guest quarters that Liberace once had slot machines while he held one of three residential gaming licenses along with Howard Hughes and Frank Sinatra.
■ Turning the shell of a kitchen into a working one.
■ Improving a large meeting room that an owner after Liberace's death added in place of Liberace's luxurious outdoor swimming pool.
■ Replacing broken features like chandeliers and light sconces.
■ Making myriad cosmetic improvements.
Ten pianos have been brought into the residence. Two were originally owned by Liberace, with a 9-foot concert grand bought at a San Clemente, California auction. It is a glitzy, mirrored grand piano similar to what Liberace is known for playing during his shows.
Costumes worn by Liberace and donated to the mansion, memorabilia, photographs and artwork give a nod to its former owner.
Shirley Street neighborhood
For Ravenhill, the idea of restoration and redevelopment goes beyond the mansion and into the Shirley Street neighborhood.
"When I first purchased it, the mansion and the neighborhood were in pretty rough shape. People were loitering in front of it, and the neighborhood didn't look that nice. Now, it looks wonderful, the Liberace Mansion is no longer an eyesore, and our neighbors take great care of their homes," Ravenhill said.
He describes the second-largest building on the block — owned by the Nevada Partnership for Homeless Youth — a "good neighbor providing a meaningful service that Liberace would fully support."
Since 2013, Ravenhill and his partner, Ivan Serna, have bought four nearby residences because they view them as investment opportunities and with the vision to keep the neighborhood quaint and as nice as possible.
"We've bought other homes to help preserve the neighborhood. I would like this to be a historical area, preserved and quaint like it was when Liberace lived here," Ravenhill said.
Of these, two are near the corner of the bustling Tropicana Avenue and Shirley Street. One is zoned for "offices, professional and business services" per the Clark County assessor's website. Ravenhill sees potential for a small office and parking for visitors.
Another home on a street adjacent to the mansion maintains a spick-and-span front yard.
The fourth, located directly behind the mansion, has undergone some improvements that include updating its swimming pool with Liberace-inspired piano note tiles.
"Sometimes, when other homes come for sale in the area, I take a look, but my focus is on the Liberace Mansion, its restoration and keeping Liberace's memory alive," Ravenhill said.
Seeing is believing
Restoration and renovation efforts led to mansion receiving a historical designation from Clark County commissioners in 2016. With publicly recognizing the significance of Liberace's former home and receiving a decorative plaque that hangs near its entrance, the designation offers accessory uses to the single-family residence for activities such charity fundraisers, private events and private appointment tours.
What does this mean for the public? Appointment tours may be arranged, as well as private events that have included dinners, fundraisers, weddings, parties, corporate events and the Liberace Facebook fan club gala.
"I never expected there would be such interest in the mansion when I bought it. I bought it because I thought Liberace's memory and his home should be preserved," Ravenhill said.
"Then we discovered an interest in what we're doing to the home and in Liberace's life. We've also met fans who have items once owned by Liberace that they were either given or purchased at auctions and they wanted to give them to the mansion," he said.
That prompted the start of the Friends of the Liberace Mansion organization, which can accept donations and recently awarded its first music scholarship to Emilie Dubois.
Donated items have included pianos, candlesticks, photographs and memorabilia, furniture, TVs, and other items. A stuffed peacock that Liberace once owned is perched in the Moroccan Room.
For additional information, visit theliberacemansion.com. The mansion's "hall of mirrors," chandeliers and opulence await.
About the Liberace Mansion
Wladziu Valentino Liberace (1919-1987) created this luxurious residence starting in 1974 by purchasing neighboring homes and combining them into a 14,393-square-foot residence.
After Liberace's 1987 death, changes of ownership led to changes to the home. At one point, the home was used for events, weddings and even proms.
After being purchased in 2006 for $3.7 million, it went into foreclosure and needed repair. Liberace fan Martyn Ravenhill purchased it in August 2013 for $500,000 cash and has spent an estimated $3 million combined for its purchase, restoration and renovation. In 2016, the Liberace Mansion received Clark County Historical Designation.
Among the mansion's many unique features are its:
• Large entry door that once that welcomed guests to the New York governor's mansion.
• Front living room surrounded by decoratively etched mirrors in the style of Aubrey Beardsley and sparkling chandeliers.
• Decorative mirrored bar with etchings of Liberace's name and musical notes near a formal dining room.
• Eight marble pillars imported from Greece.
• Staircase imported from a can-can bar in Paris.
• "Hall of mirrors" lit by ornamental sconces that leads from the formal living room to the master suite.
• Master bedroom featuring an intricate ceiling mural depicting the Sistine Chapel and painted by a descendant of Michelangelo along with a mirrored fireplace and bar.
• Oversized master bathroom that features a ceiling mural of Liberace's face and cherubs surrounded by clouds, as well as a marble tub with 14-carat gold swan fixtures and a decorative fountain.
• Second-floor atrium dubbed as the Moroccan Room for its Tangier-inspired design and imported copper tiles.
• Memorabilia and pictures of Liberace placed throughout.