'Sister Wives' to sell Las Vegas homes
Updated November 12, 2018 - 8:37 am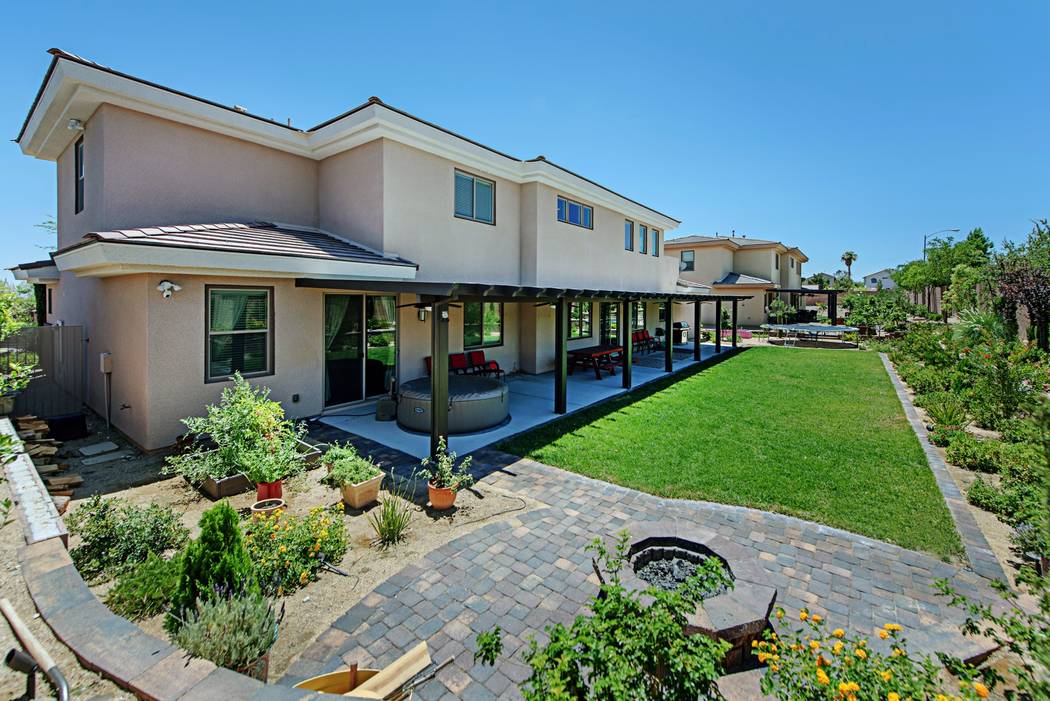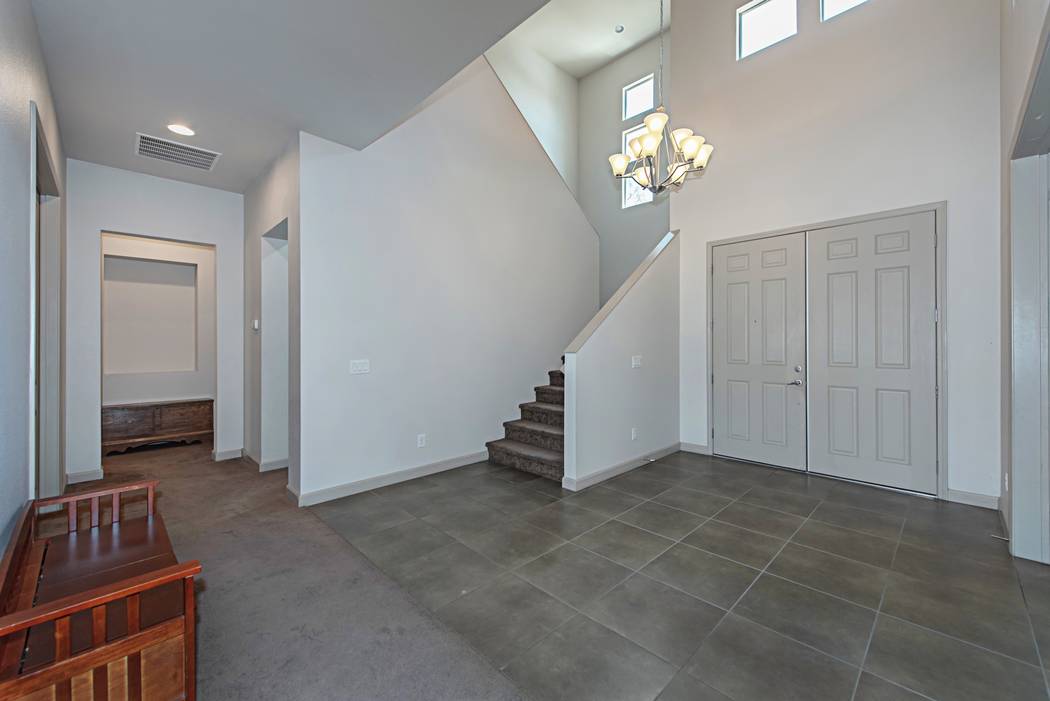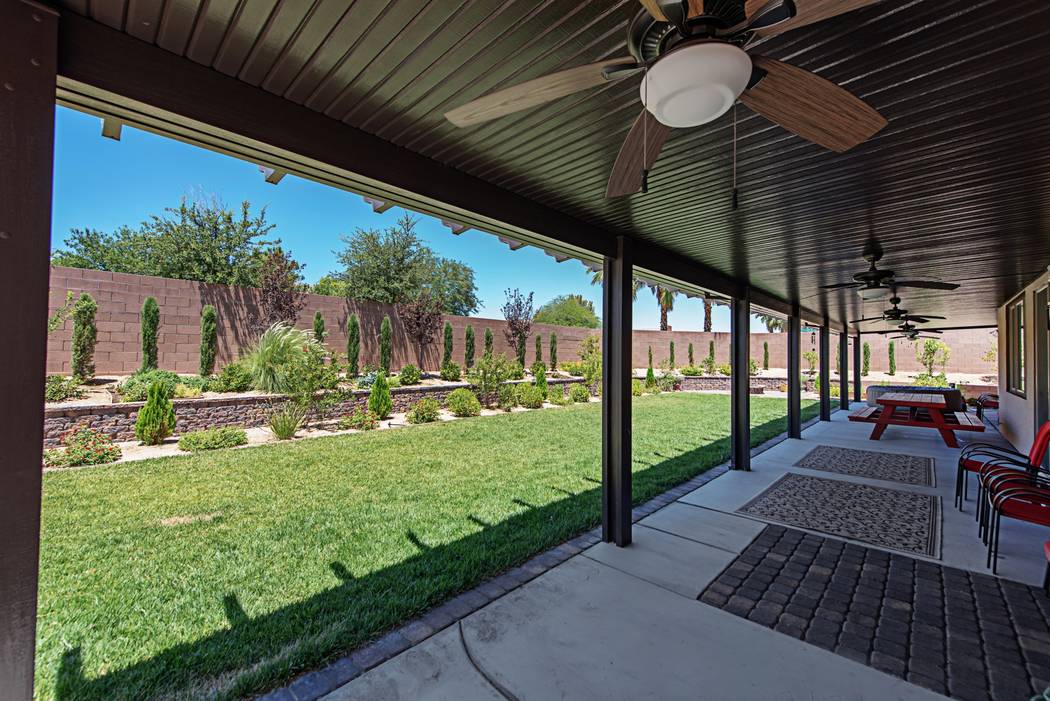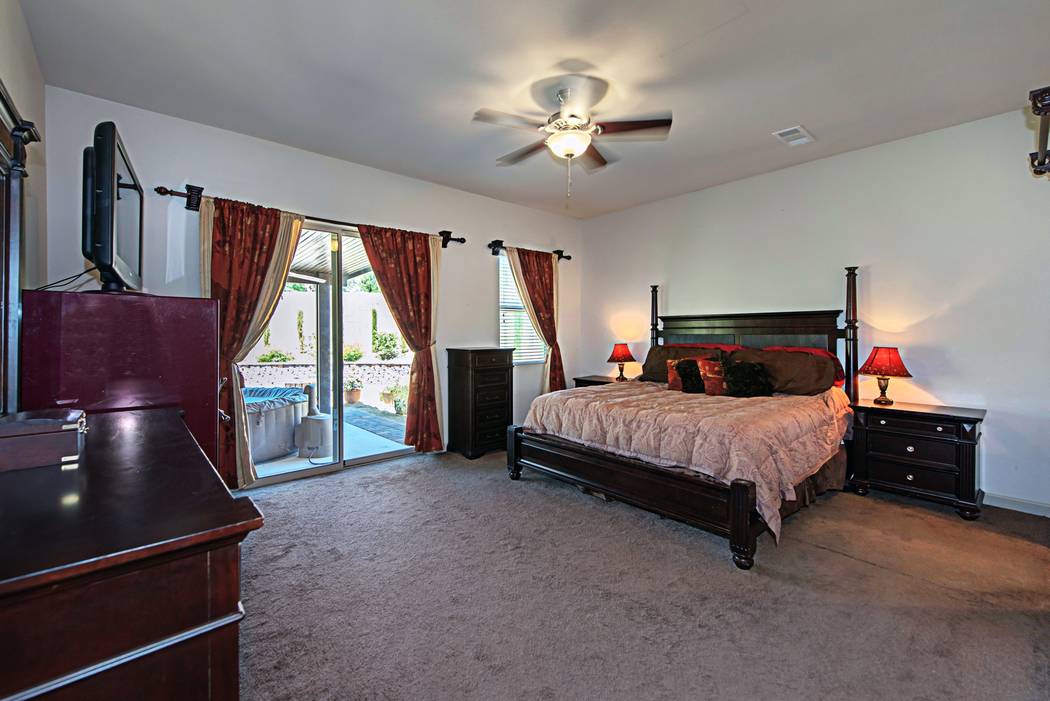 The subjects of the popular TLC reality TV series "Sister Wives" have abandoned the desert valley of Las Vegas for the cool mountains of Flagstaff, Arizona, and are putting their homes up for sale. Kody Brown, his four wives and their 18 children have built an audience who can't get enough of the series, which gives viewers a rare glimpse into the activities of a polygamous clan as they interact with one another and the mainstream world.
The family moved this summer and is living in rental housing, just as they did when they fled Utah for Las Vegas in 2011. At that time, they let their kids decide where to settle, based on their school preference (Centennial High). They rented houses while building four homes on adjoining lots in the northwest valley, which were completed in 2012.
"It was all kind of secretive when we were moving (to Las Vegas), and we needed it to be on the down-low, and she helped us," said Janelle Brown of their Realtor, Mona Riekki of TMI Realty, whose company she eventually joined. Janelle Brown is a "Sister Wife" and the Realtor who is selling the family homes. Real Estate Millions talked to Brown about her real estate business in 2016. Click here for the story.
She has listed two of the houses — 4039 and 4023 Wild Eagle Circle — and said the other two will be on the market very soon. All four are part of a gated, nine-home community near Alexander and Ft. Apache roads called Eagle Rock Estates.
On a recent, perfect 70-degree day, Brown showed us around the properties, which together comprise approximately 2 acres.
"We love these homes, and we've kept them up really well," she said. "This was a slice of heaven for us, for sure."
Among the most ubiquitous elements of Southern Nevada real estate are the cement block walls that separate lots, but until recently, those walls didn't exist between the side-by-side homes of the Brown family.
It's typical to forgo these yard barriers in polygamous communities, according to Brown. "It's very common to have homes close together that have a common area in the back. So now that we've moved, we've put the walls in, and it's really weird for us to see the walls. But they're separate homes now."
The four homes, built by Pinnacle Homes, utilize the same semi-custom, two-story floor plan.
"We were able to interact with the owners (of Pinnacle), Frank Wyatt and Danny Martter, and they were great. These homes were already pre-designed … but they were willing to make a lot of the changes we wanted. … They're all a little bit different, based on our personal preferences," Brown said.
Each home belongs to a wife. The two we were shown had similar finishes, trim and cabinets, although in different but neutral colors. The choices were attractive but modest, and there was nothing indulgent in the size of closets or amenities.
The first floor has several den/office spaces, plus a bonus room behind the kitchen. In 4039 Wild Eagle Circle, which is owned by Christine Brown, it was used as a crafts room. In 4023, it's a bedroom that could potentially open to the exterior. The master suite is on the first floor, and all the other bedrooms are on the second, along with two full baths.
From the street, they share the same desert contemporary exterior and flawless landscaping.
The backyards are all finished except for Janelle Brown's home at 4023, which is a corner lot. The south side is ready for the next owner to install a pool. The west-facing side of her lot is ripe with persimmon, peach, fig, orange and apple trees. Planter boxes were full of herbs and tomatoes.
The home at 4034 Wild Eagle Circle, which is not on the market yet, is where the family spent most of their time.
"Once we got the backyards put in, we spent a lot of time outdoors here. There's just great outdoor living here," Janelle Brown said.
It belongs to Robyn Brown, the wife with young children, and features an elaborate parklike playground with an in-ground trampoline and swings.
When Janelle Brown showed it to a family during an open house recently: "The kids were crying when they had to leave. They wanted to stay and play," she said.
For the holidays, they take turns hosting the family gathering around the tree on Christmas morning.
"Meri and Robyn both had these big 12-foot trees that were beautiful. We could maintain that feeling of togetherness," Brown said. "We didn't have to all sleep under one roof, because we could just be there instantaneously."
They have hosted up to 70 people for Thanksgiving dinner.
Janelle Brown says her neighbors have been wonderful, but moving here from a rural Utah town was a bit of a culture shock for them.
"There was some acceleration, and now we're having some decompression, moving back to a smaller area. That's why we liked this cul-de-sac, because it's quiet."
The exodus to Flagstaff was an opportunity "to move somewhere that was a little bit quieter than Las Vegas, for the kids, and so we took it," Brown said. More than half the children are out of school now. "We came from a less urban place, and we kind of wanted to get back to a less urban place, for the sake of the younger children who are still home."
Another reason was local real estate market values will allow them to cash in on the equity they have acquired here.
"We bought at a very good time and we got a good interest rate, so there's some value (in the homes), and that was part of the reason why we decided to move."
The next season of the series, set to air in January, will follow the family to the point where they departed Las Vegas.
"There was a lot of decision-making that went into the move, and you'll see that in the upcoming season. It was a not simple thing for us," she said.
Brown declined to reveal where their Arizona homes will be, but The Associated Press reported in June that the family bought 15 acres a few miles from downtown Flagstaff for $820,000.
Nor did she predict when the series will end.
"We've been very blessed with the show, and we just hope it continues, and we continue to try to tell authentic stories and be real, and that the viewers continue to respond to that."
She doubts there's much chance of another family like theirs showing up to purchase all four homes.
"We hope we can find new owners who will appreciate the peace that we had here. We loved these homes, and we're hoping someone who loves these homes as much as we do will move in, because it's such a wonderful neighborhood."
About the Homes
• 4023 Wild Eagle Circle: six beds, 4½ baths, 4,238 square feet. Listed for $649,000, owned by Janelle Brown.
• 4039 Wild Eagle Circle: Five bedrooms, 3½ baths, 4,238 square feet. Listed for $639,000, owned by Christine Brown.
Each home features: Built-in garage storage, water softeners, reverse osmosis purifiers, three-car garage, two laundry rooms, remote camera systems, fully landscaped front and backyards, fireplace, gas cooktop, double oven, granite counters, kitchen island, stainless steel appliances.
History: Semi-custom homes built in 2012 by Pinnacle Homes. Public records in 2012 showed the value at approximately $443,700 for each of the homes owned by the Brown family, which are featured on the TLC series, "Sister Wives."
Listing: Janelle Brown, real estate salesperson, TMI Realty