Don't forget HOA fees when budgeting for a high-rise
February 14, 2016 - 5:05 am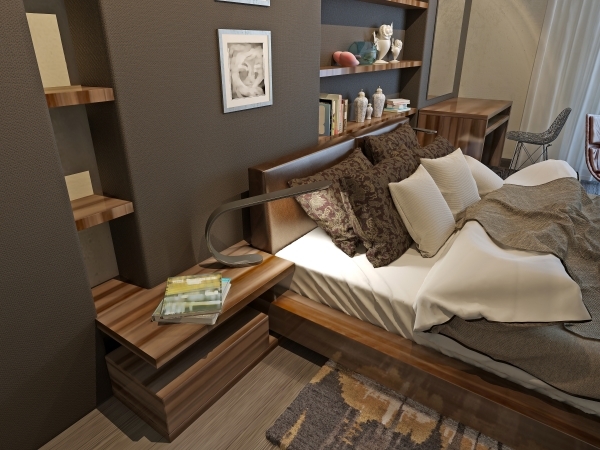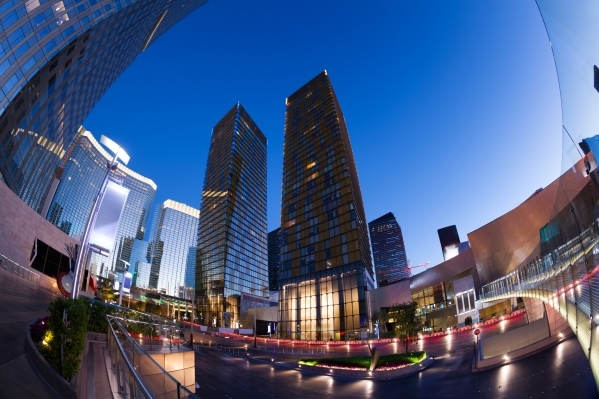 Kesha Dirkson was excited about buying the one-bedroom, live-work unit she was renting in Downtown's Newport Lofts. From her balcony, the public relations executive can see the mountains and the Strip, and she loves being part of the neighborhood's rapid evolution. The likely price — somewhere in the mid-$200,000s — was within her budget, and her landlords were open to selling.
Then Dirkson started running some numbers, including adding the monthly homeowners association fee — a whopping $588. "It's cheaper for me to rent it than it is for me to purchase it," she says she realized. For now, she's continuing to rent while she assesses her options.
Las Vegas' gleaming high-rise buildings offer spectacular views and luxurious amenities — at a fraction of the price that buyers would pay for similar condominiums in coastal cities like New York and San Francisco. But the staggering cost of HOA fees can give buyers pause, sometimes causing otherwise desirable units to linger on the market.
"You're literally paying two mortgages," said Scott Beaudry, president of the Greater Las Vegas Association of Realtors.
High-rise sales in the Las Vegas metro area have recovered in line with the overall residential housing market, said Beaudry: High-rise units priced at $200,000 or more in 2015 sold for an average of 97 percent of list price, with 42 days on the market. The median price of such units sold in January was $376,000.
Yet high HOA fees can scare off buyers at the lower end of the luxury market, said Kevin Ho, a high-rise specialist with Wardley Real Estate.
"There's a lot of inventory out there. With the salaries the way they are in Vegas, the people who could afford something like this aren't going to be the young people working on the Strip. A lot of those people are renting them, but very few can own them. Those who can afford it are probably going to buy a big house in the suburbs.
"Compare that with San Francisco where you've got all the (young) tech people, everybody's living in condos and they can afford it, generally."
Looking to buy a high-rise unit in the valley? Be prepared to spend between $500 and $2,000 per month on HOA dues, depending on the size and location of your unit.
Of course, those fees come with perks.
A homeowner at Veer Towers, for example, would pay $498 per month in HOA dues on a 500-square-foot studio, in exchange for the use of a rooftop infinity pool, free valet parking, a full-time concierge and a gym and media room.
Residents at the Mandarin Oriental, where HOA fees can top $1,800 per month for a two-bedroom, enjoy 24-hour room service and one complimentary cabana per year, among other fringe benefits. Denizens of Turnberry Towers (HOA fees: $934 per month for a two-bedroom with den) can practice their skills on private tennis courts and putting greens, while downtown's Soho Lofts ($585 a month for all units except penthouses) offers a sauna and dry cleaning services.
Some HOAs assess fees based on a unit's square footage, while others set flat fees for certain categories of the unit.
Then there's the off-Strip Shangri-La of One Queensridge Place, where well-heeled homeowners store their wine in private cellars, and some garages come with attached apartments for live-in chauffeurs. There, all homeowners except those in penthouses pay $1,957 per month in HOA fees, said Maria Picornell, assistant to the general manager at the development.
"You get more value for the price," said Pircornell, who also touted the buildings' free continental breakfast, guest casitas, two saltwater pools and Pilates studio with reformer machines.
"Our smallest unit is 2,200 square feet, and they go up to 5,000 and even 15,000 square feet, so when you divide how much they pay (by that), they get a bargain for their HOA fees. "
Residents who love the high-rise lifestyle are quick to point out that homeowners themselves call the shots when setting HOA fees.
"I think there's a misconception that there's a corporation that's profiting from the HOA fees, and the reality is the building owners own the HOA," said Evan Green, who shares a 1,700-square-foot, two-bedroom unit with his wife at Sky Las Vegas. "So it's not like somebody's making up how much this fee is and putting a bunch of money in their pocket. The money spent is the amount required to have that level of service and those amenities and the reserve for the building."
Green says he and his wife happily pay $848 per month in HOA dues, plus a reserve fee of $134, for the view, enhanced security and their favorite amenity — the jacuzzi.
"For us, it's the perfect fit because we are looking for a full-service place where we can close the door and go. We travel a bit — for business and personal reasons — and it's nice to know that everything's taken care of."
One fixed cost all high-rise buildings must contend with is fire prevention, with stricter measures required by law for structures of a certain height. Missed HOA payments from homeowners who bought at the height of the market and are underwater on their units can also jack up the fees for everyone.
Those costs might not deter high-rollers who can toss money at whichever penthouse strikes their fancy. But they could turn off the young professionals who have been driving urban revival in other parts of the country.
At Downtown's Ogden, which sits at the heart of the rapidly changing East Fremont district, the tenant mix quickly began changing once the building's new owner, DK Las Vegas, started converting units from rentals to condominiums in 2014. Gone were many of the millennials who'd been drawn to the area by Zappos CEO Tony Hsieh's freewheeling redevelopment effort, the Downtown Project.
"Our typical buyer is the early empty-nesters, pre-retirees both locally and nationally," said Uri Vaknin, who's overseeing sales of the building for DK Las Vegas. "A lot of them have right-sized from larger homes, or this is their second home. They want to have the lock-and-leave lifestyle, their kids are off, they view themselves as still very young and they want to enjoy downtown's vibrancy and cultural amenities."
One of those empty-nesters is Annette Shaver, a veterinarian who along with her husband, Greg, packed up the custom northwest Las Vegas home the two had shared for 22 years and relocated to a 1,500-square-foot, two-bedroom condo in The Ogden.
"We still have a pool, spa, a rooftop terrace that has a grill, so I get that backyard feel if I want it, but I don't have to worry about maintaining it. We were paying for lawn service and pool service, so in the long run we'll probably save money, to be honest," Shaver said.
Condo buyers who only expect to use a unit part-time can offset HOA fees by purchasing at one of the valley's condo-hotels, such as Palms Place, where a flexible rental pool allows owners to lease their units to hotel guests, splitting the proceeds with the property. Units at condo-hotels typically include cable, wireless Internet and access to resort-quality spas, which may also allow investors to charge long-term tenants higher rents.
Daryl Hanna, a broker who markets studio and one-bedroom units at Palms Place, says he's able to pass on a developer incentive of up to 15 months paid HOA fees to sweeten the deal.
It's a tactic also used by The Ogden and other high-rises.
"It does ease the pain a little bit of getting them to at least come and look at the units," Hanna said. HOA fees at the property run $554 per month for a studio and $1,098 for a one-bedroom. "A lot of them hear that amount and tend to get freaked out."
One possible reason for the freakout: While Las Vegas' relatively affordable housing market puts high-rise units within reach of a broader group of buyers, HOA fees are largely based on fixed costs, like labor. That means they're proportionally higher, compared to unit prices, than they would be in cities where a typical two-bedroom costs $1 million and up.
Buyers, however, might take heart in the recent changes at the Newport Lofts, renowned for its roof deck with 360-degree views of the city. High HOA fees like the $588 Dirkson balked at had "slowed foot traffic to the building greatly," according to board treasurer Mike Peterman.
This year, a new board elected by homeowners lowered that fee — to $490 per month.
What You Pay, and What You Get, In Nine Las Vegas High-Rise Buildings
| | | | |
| --- | --- | --- | --- |
| Property | Neighborhood | HOA Fees | Amenities |
| Newport Lofts | Downtown | $490-$952 | Roof deck with pool, hot tub and running track; clubhouse; gym |
| Soho Lofts | Downtown | $585-$940 | Roof deck with pool and hot tub; gym; sauna; lounge |
| The Ogden | Downtown | $361-$879 | Roof deck with pool and outdoor kitchen; concierge; lounge; dog park; electric charging stations |
| One Las Vegas | South Strip | $361-$879 | Pool with hot tub, cabanas and outdoor kitchen; gym; saunas; business center; library; tennis courts; dog park; electric car charging stations |
| Panorama Towers | Off-Strip | $450-$3,132 | Pool; hot tub; gym; concierge; car service; racquetball court; yoga classes; theater; valet parking; coffee service |
| Palms Place | Off-Strip | $554-$1,098 | Pool; hot tub; sauna; resort-style spa with Turkish bath; gym; Pilates studio; yoga classes; tanning salon; valet; concierge; room service |
| Turnberry Towers | Off-Strip | $542-$934 | Pool; hot tub; barbecue area; tennis courts; putting green; gym; valet parking; computer center; conference room |
| Veer Towers | Strip | $498-$2,400 | Rooftop infinity pool; gym; media room; valet parking; concierge |
| One Queensridge Place | Northwest | $1,957-$2,072 | Saltwater pool; fitness center; Pilates room; private dining room; wine cellar; individual garages; concierge; Continental breakfast; guest casitas |