HOA slow to make repairs; enforce rules
December 22, 2017 - 2:24 pm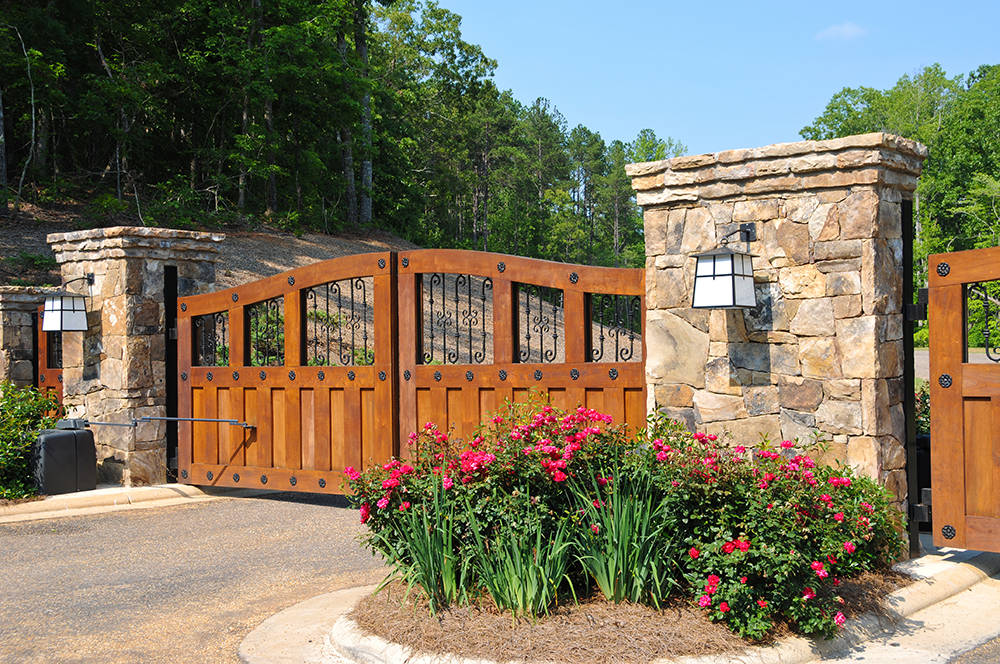 Q: I bought a home last February in a gated homeowners association community in the northwest valley. I have had a number of interactions with the office manager regarding repair to security gates and doors with broken locks.
I have called and emailed about four to five times over a six-week time period, and there has not been any progress in repairs.
A truck backed into one security gate and broke and bent it out of shape about two months ago and has not been fully repaired. There was a piece of fence tacked up over a hole that looks ridiculous. Residents consider this and two unrelated door gates a security/safety matter also.
The HOA manager also informed me that the board decided not to enforce street parking rules. It is posted in several areas that there is no street parking, as it had become too costly. There are also questions about other rule enforcement policies regarding free-standing basketball hoops and property maintenance.
What are homeowners rights to have written rules enforced and gate maintenance in timely fashion?
A: You can file a complaint with the Office of the Ombudsman. It has a number of options such as intervention or mediation with you and your board. There is a fine line as to what the Nevada Real Estate Division can really do as to your concerns regarding having the board make repairs or enforce regulations.
Ultimately, the solution is to either recall your current directors or elect new homeowners to your board.
Q: Recently, homeowners in our association were sent copies of the 2018 operating budget and reserve budget. One of the items in the reserve budget is "speed dots," a type of "rumble strip" installed on local streets to slow traffic. The trouble is, these "speed dots" have not been installed, and there is no current plan to do anything about them. It's just a future possibility.
At an HOA meeting, I asked if this line item in the reserve budget was meant for new construction, which is obviously not allowed. I was told not to worry (always a bad sign), that the board has no immediate plans to move forward with this project.
Is it justified to include in the reserve budget a component that doesn't exist and is not even planned? A budget ratification meeting is coming up and the board refuses to delete the line item, valued at $25,000.
A: If the "speed dots" are not currently included in the reserve study report, the association would not be able to use reserve funds to pay for their installation. If the association would like to eventually install speed dots to the community, the association could begin to finance that expenditure separately from the allocated transfer funds to the reserve account. As an example, the association could contribute an extra $2,083.33 a month into reserves to establish the $27,000 needed to install the dots.
Once the speed dots are installed, the association can have their reserve study revised to include them for future funding. As it stands now, the speed dots should not be part of the reserve budget.
Q: Is there any reason that a person in a guard-gated community/HOA can't participate in programs like Airbnb if they have a spare bedroom to rent out?
A: Yes. Most covenants, conditions and restrictions state that there is a minimum lease or rental period, often at least 30 days. Other associations may require a year lease agreement.
In addition, NRS116 has a state law that says residency must be at least 30 days, otherwise the home is considered a commercial enterprise.
The concept of homeowner associations was based on single-family residency, which you would generally see written in the very first lines of the CC&Rs. Too many rentals affect homeowners who wish to sell or refinance their homes. These short-time rentals impact the stability and environment for the established homeowners who live in their homes.
Q: Two officers have resigned from a seven-member board, leaving five active. At a general session meeting, our management company declared that if action is taken on anything, it would take four members to approve, because that is a majority of a seven-member board. Well, currently the Board is only five, not seven. I would maintain, if five board members are present, that it would take a majority of three to approve, not four.
Please clarify and refer me to any NRS 116 that can confirm.
A: NRS 116 does not specifically address this issue. You would need to refer to your CC&Rs to see if this issue is specifically addressed. Per parliamentary rules, the five members left on the board constitute a quorum. Any action taken would need approval of only three board members.
Barbara Holland is a certified property manager, broker and supervisory certified association manager. Questions may be sent to holland744o@gmail.com.