How do construction loans work?
November 26, 2016 - 10:00 pm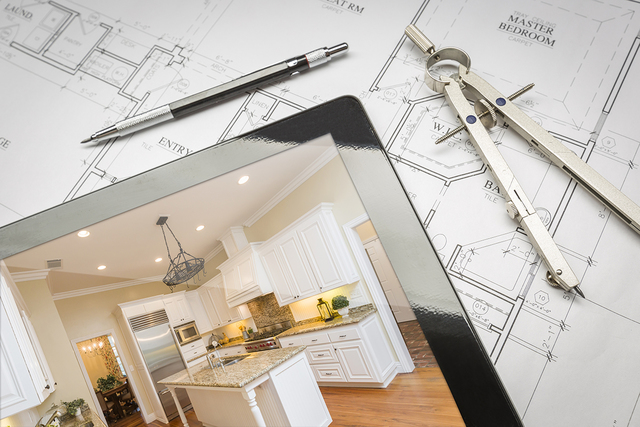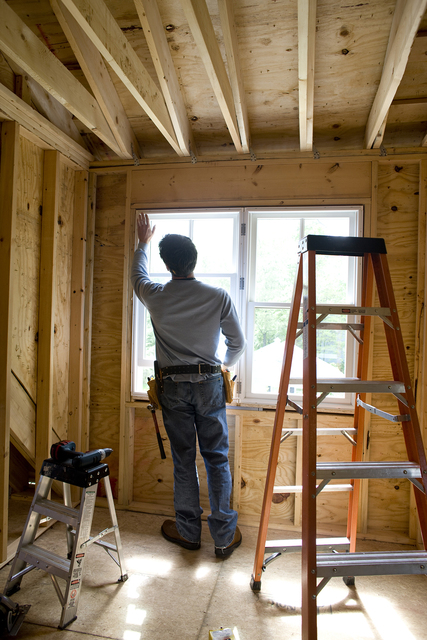 Construction loans are short-term loans specifically designed to finance the cost to build a home. They typically have terms of 12 months or less, strict approval conditions and require a detailed schedule of your construction plans.
Rather than getting a loan to build a house and then a mortgage on the finished home, you could apply for a construction-to-permanent loan. In this case, the construction loan gets rolled into a traditional mortgage once the house has been built and a certificate of occupancy has been issued.
How do construction loans work?
As with traditional mortgages, homeowners looking for new construction loans must go through an application process with a lender to qualify.
Unlike traditional financing where you receive the total loan amount upfront, the lender will disperse the construction loan to you in stages — generally, five disbursements — during the construction period. If you haven't already purchased land, your construction loan could include funds to cover this.
Most construction loans will have a variable interest rate and you'll be required to pay only the interest on the funds disbursed during the construction phase. If you're paying rent or a mortgage on a separate home to live in while your new house is being built, make sure that you can afford both these monthly payments.
If you have a construction-to-permanent loan, it will be converted to a permanent loan once your new home is ready for occupancy. If you have a traditional construction loan, you'll have to apply for a new mortgage on your house once it's been completed.
How to qualify for a home construction loan
When seeking a loan to cover the cost to build a house, look for a lender that offers construction loans.
To apply, you'll need to gather all the documentation required for a traditional home loan, the contracts and legal documents related to the purchase of your land, and your agreement with the builder and/or contractor.
In addition to evidence of your income, assets, liabilities and credit, you'll also need to provide:
■ Your contract to buy the land if you haven't already purchased it;
■ Your contract with the builder and the builder's contact information, including name, address, phone number and federal tax ID;
■ A copy of the deed for the land, whether you own it or are financing the purchase;
■ The HUD-1 settlement statement if you purchased the land within the past 12 months;
■ The plans and specifications for your new home;
■ A copy of the builder's certificate of liability insurance;
■ A copy of the builder's risk/homeowner's policy;
■ A copy of the builder's permit.
Keep in mind that getting approval for a home construction loan often takes more time than a traditional mortgage because the contracts and home plans must be reviewed. Expect your construction loan approval to take several weeks longer than for a standard mortgage.
Also, depending on your credit and income situation, you could qualify for a specialty loan, such as a Federal Housing Administration construction loan, which has a shorter-than-usual term and a maximum amount of $417,000.
What you should know before taking out a construction loan
Before you take out a construction loan, there are a few things you should be aware of. Because your loan is for a house that hasn't yet been built, there's a greater risk for the lender, which usually means you'll pay higher interest rates than you would on a typical home loan.
It's also good to keep in mind that a construction loan means greater risks for you, too. For example, your completed home might be worth less than the construction loan you received if the real estate market drops or construction could take longer than expected and leave you in a financial bind. Because of the unknown factors when building a house, it's always a good idea to have some savings allotted as a safety net.
Finally, if you take out a construction loan that doesn't convert to a permanent loan once your home is built, you'll have to qualify for a final mortgage. If your income or credit changes significantly during this time, it could impact your ability to get approved for the mortgage you need.
Whether you choose a construction-to-permanent loan or a construction loan and then a final mortgage, it's important to understand the risks and requirements of these loans before signing on the dotted line to build the home of your dreams.