October 19, 2018 - 3:57 pm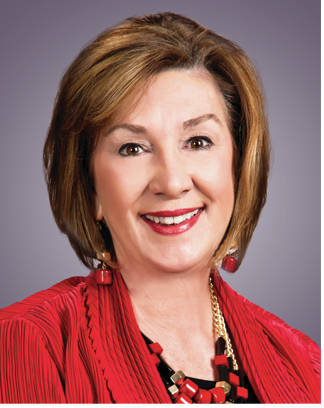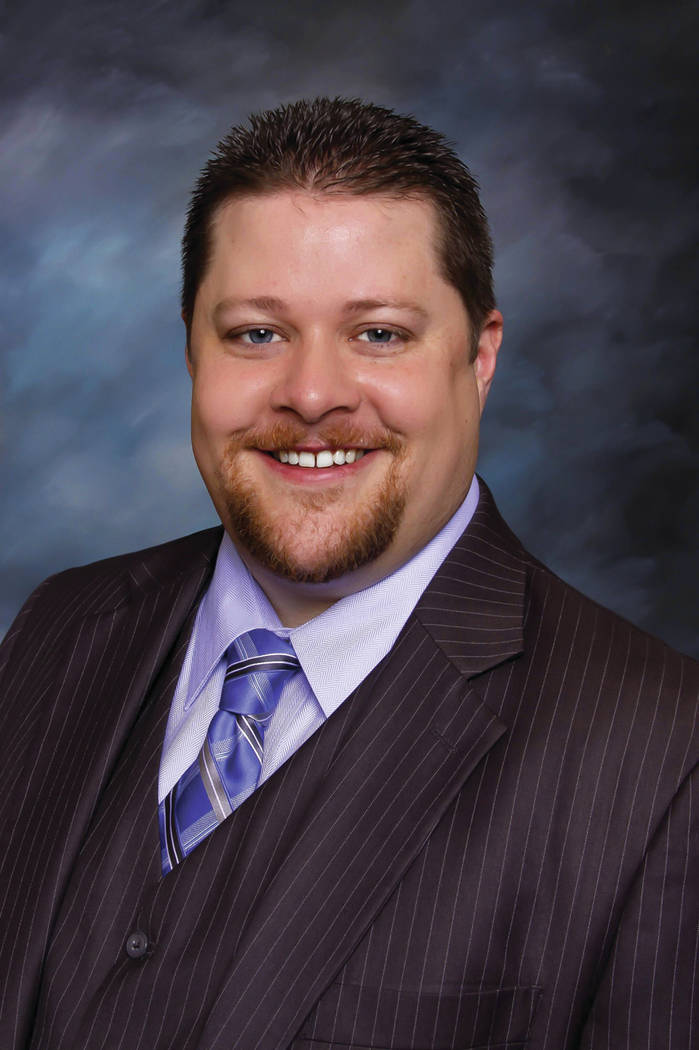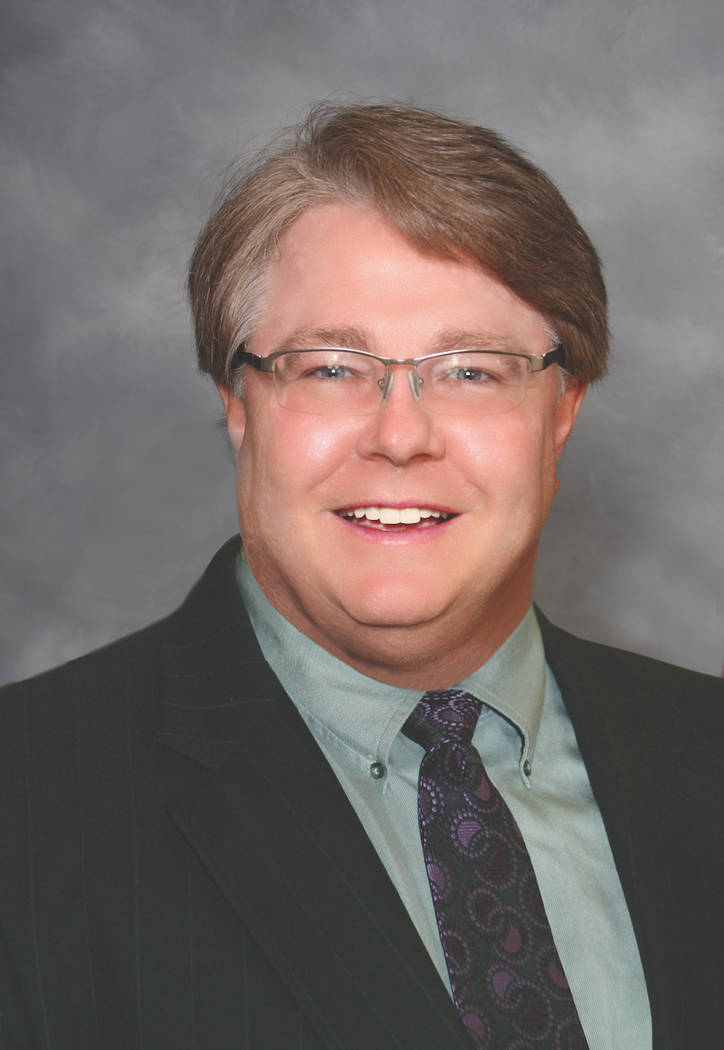 GLVAR announces officers and board members for 2019
The Greater Las Vegas Association of Realtors announced the results of its annual election of officers and board members, with local Realtors Janet Carpenter serving as 2019 president and Tom Blanchard serving as 2019 president-elect.
GLVAR members voted from Sept. 17-19, electing the following officers and directors to lead Southern Nevada's largest professional association in 2019:
■ President: Janet Carpenter
■ President-Elect: Tom Blanchard
■ Vice President: Aldo Martinez
■ Treasurer: Mark Sivek
Directors
■ Stephanie Grant
■ Randy Hatada
■ Tim Kelly Kiernan
■ Shanta Patton
■ Yared Rivera
■ Chantel Tilley
Realtors not up for re-election who will continue to serve on the board:
■ Jillian Batchelor
■ Amber Diskin
■ Shyla Magee
Immediate Past President:
■ Chris Bishop
Nevada Realtors announce new officers
The Nevada Realtors named Heidi Kasama as its Realtor of the Year and announced its newly elected officers for 2019, led by incoming President Keith Lynam and President-elect Chris Bishop.
Nevada Realtor officers were announced during a statewide association's board meeting in Reno. In addition to Lynam, a longtime Las Vegas Realtor, officers for 2019 include:
• President-Elect Chris Bishop, Las Vegas
• Vice President Brad Spires, Carson City
• Treasurer Doug McIntyre, Reno
• Immediate Past President Heidi Kasama, Las Vegas
Board members and officers for 2019 will be installed in December at the association's annual meeting in Las Vegas. Joining those officers and directors being installed at that event will be Reno Realtor Helen Graham, who will serve in a new position of state elected director.
Each Nevada Realtor officer has extensive experience serving in leadership positions in state and local Realtor associations. For example, Lynam, Bishop and Kasama are past presidents of the Greater Las Vegas Association of Realtor, while Spires is a past president of the Sierra Nevada Association of Realtor (SNAR) and McIntyre and Graham are past presidents of the Reno-Sparks Association of Realtor.
Kasama was named Nevada Realtor of the Year after leading the statewide association as its president in 2018.
NAREB has elected Shanta Patton as Western Regional vice president
The National Association of Real Estate Brokers has elected Shanta Patton, a broker-salesperson for ERA Brokers Consolidated, in Las Vegas to the Western Regional vice president position.
In her new role, Patton will oversee 18 NAREB chapters, including Nevada, Arizona, Colorado, Oregon and Washington.
Patton also will oversee community outreach efforts, host events and support membership growth opportunities for NAREB's Western Region.
"It's an honor to be elected," said Patton, who has been a broker-salesperson in Las Vegas for more than 14 years. "I look forward to working closely with all our Western region chapters who are doing their part to increase homeownership for minority communities."
Her community outreach efforts include spearheading programs and initiatives that support NAREB's national goal to increase the African American homeownership rate by 2 million homes in the next five years.
Patton will serve until Aug. 1, and plans to run for re-election in July of next year. She has already worked with chapters to initiate successful events. In Las Vegas, for example, the NAREB Luxury Series was held in September and included local experts as well as regional and international speakers. More than 300 real estate professionals attended the series.
The National Association of Real Estate Brokers Inc. is the oldest minority trade association in America. It was founded in 1947 on the principle that all citizens have the right to equal housing opportunities, regardless of race, creed or color. There are over 90 chapters located nationwide and members of the NAREB organization are referred to as "Realtist."
Berkshire Hathaway HomeServices Nevada Properties debuts real estate bot
Berkshire Hathaway HomeServices Nevada Properties has welcomed Lucky, the real estate bot, to its website at bhhsnv.com. Powered by artificial intelligence, the messaging platform utilizes real-time data in order to enhance and personalize the buying, selling and renting experience.
Backed by powerful learning engines and the ability to analyze data in real time, Lucky has the innate capability to answer user's real estate inquiries, provide them with valuable information and create a personalized search experience at any time, 24/7, 365 days a year. This allows for potential real estate buyers and sellers to interact anonymously with Lucky until they are ready to pursue the help of a local expert or schedule showings.
"Bots are a natural progression in the development of new technology in real estate," said Gordon Miles, president and chief operating officer. "The technology that Lucky provides allows us to deliver enhanced customer interaction and service in a more immediate way. Lucky has the ability to learn and remember individual users, providing us with a simple approach to getting customers the information they need quickly."
Miles said Lucky allows for real estate clients to search for home listings on MLS in a more direct manner, which is not easily or readily available to clients in most real estate platforms. With Lucky, home shoppers can conduct searches with their own unique parameters.
Lucky enhances the overall customer experience by providing convenient access to reliable information round-the-clock. The promptness of a response outside of business hours creates a proactive approach to generating new leads at any given time. The technological ability that Lucky provides engages customers and drives business forward, which increases the value of the customer experience.
"Lucky can also inform our clients when new homes become available that meet that unique criteria from previous searches," Miles said.
"We are committed to providing quality customer service for our clients, and Lucky undoubtedly enhances our ability to do so," Miles said. "Consumers today want simple and effective options when dealing with a business, and Lucky focuses on service that is both effective and convenient."
Tahoe Real Estate sales up 26 percent
Sales volume around Lake Tahoe continued to climb in the third quarter, up 26 percent lakewide from this time last year. The continued increase came primarily for homes sold for more than $1 million, which was up 32 percent. Homes sold for less than a million was down 5 percent.
The figures are part of a quarterly report released by Lake Tahoe-based real estate agency Chase International. The numbers compare all MLS home sales from Jan. 1 through Sept. 30 to the same timeframe of 2017.
The East Shore and Tahoe City saw the biggest increase in sales volume, up 59 and 47 percent, respectively. Tahoe City had the biggest jump in the sale of homes sold for more than a million, 39 percent. The East Shore was the only area to have an increase in homes sold for less than $1 million (10 percent).
The median price of a home in Lake Tahoe is up 12 percent to $655,000. Incline Village had the biggest jump in median home price, up 16 percent to $1.225 million. South Shore followed with an increase of 8 percent to $475,000. It was also the least expensive area to buy a home on the lake.
"There is speculation the South Lake Tahoe numbers are not trending with the rest of the lake because of the pending vacation home rental ban presently on the November ballot," said Susan Lowe, corporate vice president for Chase. "Many potential buyers are waiting to see the outcome."
While luxury sales remain strong, the sale of homes under $1 million is in line with trends throughout the West. Lakewide, the number of homes sold rose only 2 percent. According to a recent report of pending home sales by the National Association of Realtors, the region saw the biggest decline in contract signings in August. "The greatest decline occurred in the West region, where prices have shot up significantly, which clearly indicates that affordability is hindering buyers and those affordability issues come from lack of inventory, particularly in moderate price points," said Lawrence Yun, chief economist for NAR.
The sale of condos followed the same trend, with a 14 percent rise in units sold for more than $500,000 and 14 percent decline in units sold for less than $500,000. Sales volume was up 4 percent around the lake with South Shore seeing the biggest jump (19 percent).
Truckee also saw an uptick in the sale of million-dollar homes, up 20 percent, with an 8 percent decline in homes sold for less than $1 million. The median price of a home in Truckee is up 9 percent to $729,000.