Fall fashion show benefits homeless teens
September 12, 2016 - 2:19 am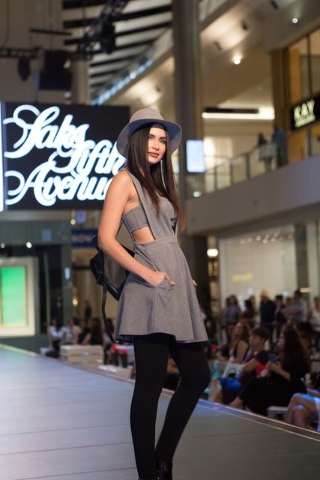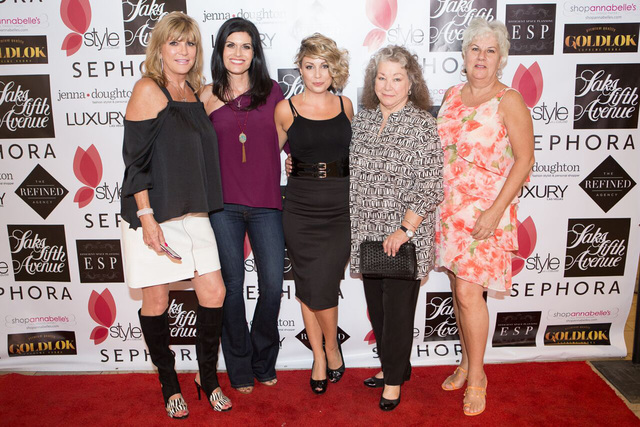 Lights flashed and music blared on the red carpet at Fashion Show mall on Wednesday evening, as clothing stylist Jenna Doughton hosted her annual Style With A Cause benefit. Doughton's mission? "Women don't feel like they're enough … I wanted to give back in a way that would change people's lives."
The event benefited Project 150, a local nonprofit whose mission is to provide food, clothing and school supplies to homeless and disadvantaged high school students. Now in its fourth year, with about 60 attendees, the event included a runway show featuring fall fashions by Saks Fifth Avenue, and honored community "sheroes."
Women were honored for humanitarian efforts and courage in the wake of tragedy, such as Cynthia Portaro, who started a faith-based mourning group after her son was murdered, followed by the death of her daughter and husband within a four-year period. She and others took a turn down the runway as the audience provided a standing ovation.
Formerly homeless teen Amelia Cline-Cooper, now married and running a successful company for hair and makeup artists, was also one of the honorees.
"We don't want sympathy, we want support," Cline-Cooper said of the homeless community of students, which the Project 150 website says numbers 2,500 in the Las Vegas Valley.
Kathie Kurkjian and Amy Hughes were honored for supporting Cline-Cooper and providing her the resources to find a job and a room during the years she didn't have a home.
Also honored was Beauty Transformation recipient Mary Ricciardi, who founded Light of the World Childhood Cancer Foundation after her son was diagnosed with leukemia.
One graduating senior will be awarded a paid internship through Project 150 with Doughton and Style With A Cause in the spring. The event also included mini-makeovers, hand massages and a variety of items available at a silent auction.