Las Vegan a finalist in toilet paper wedding dress contest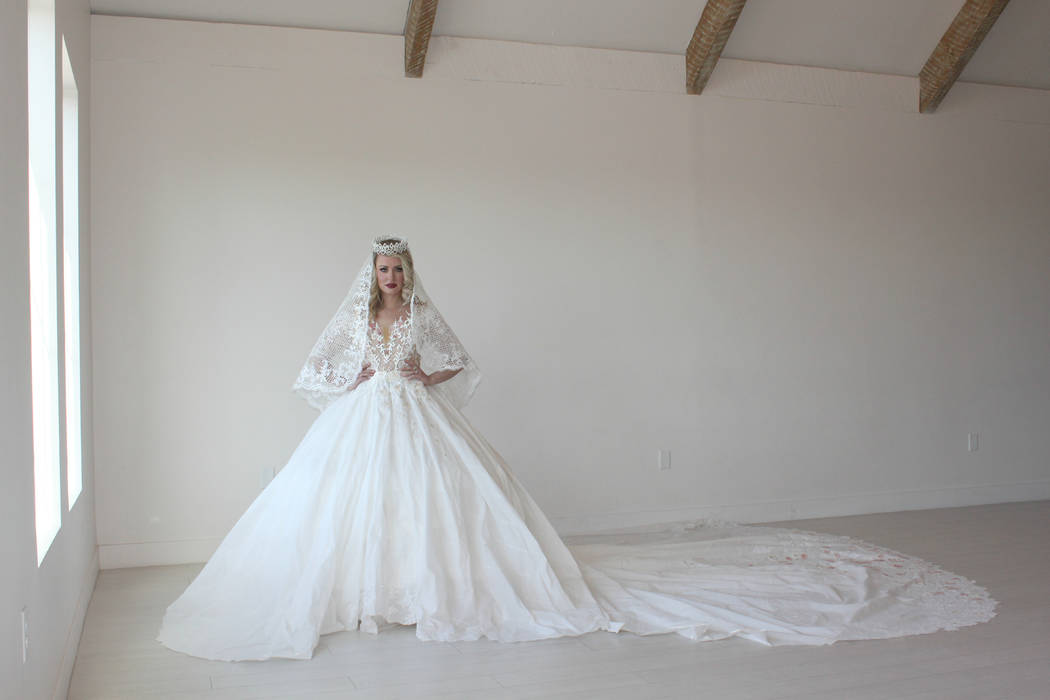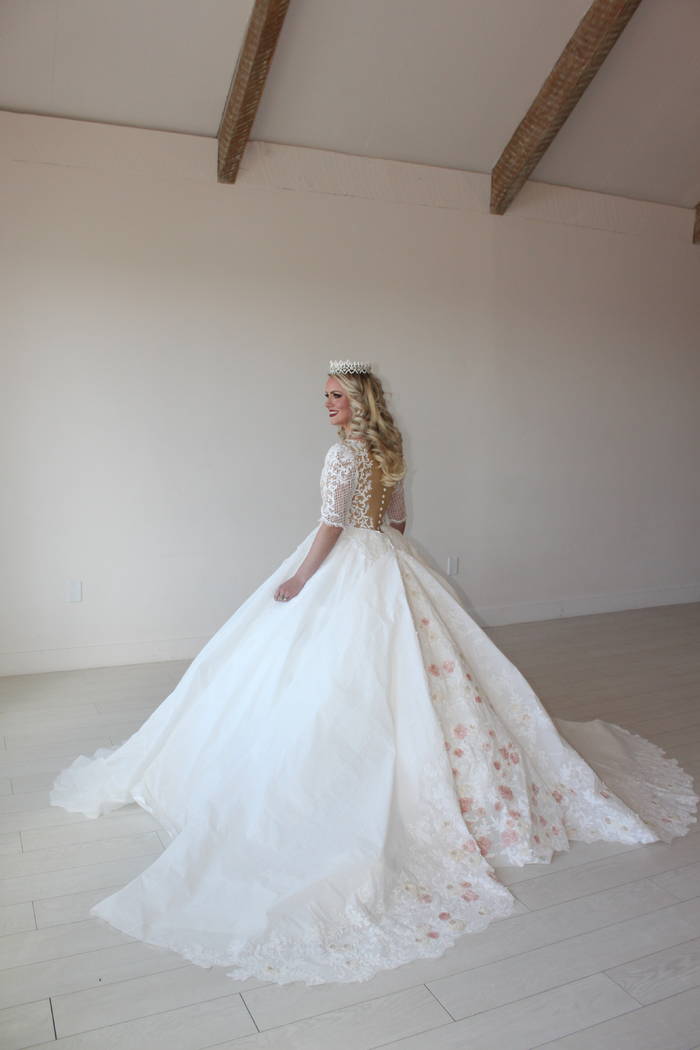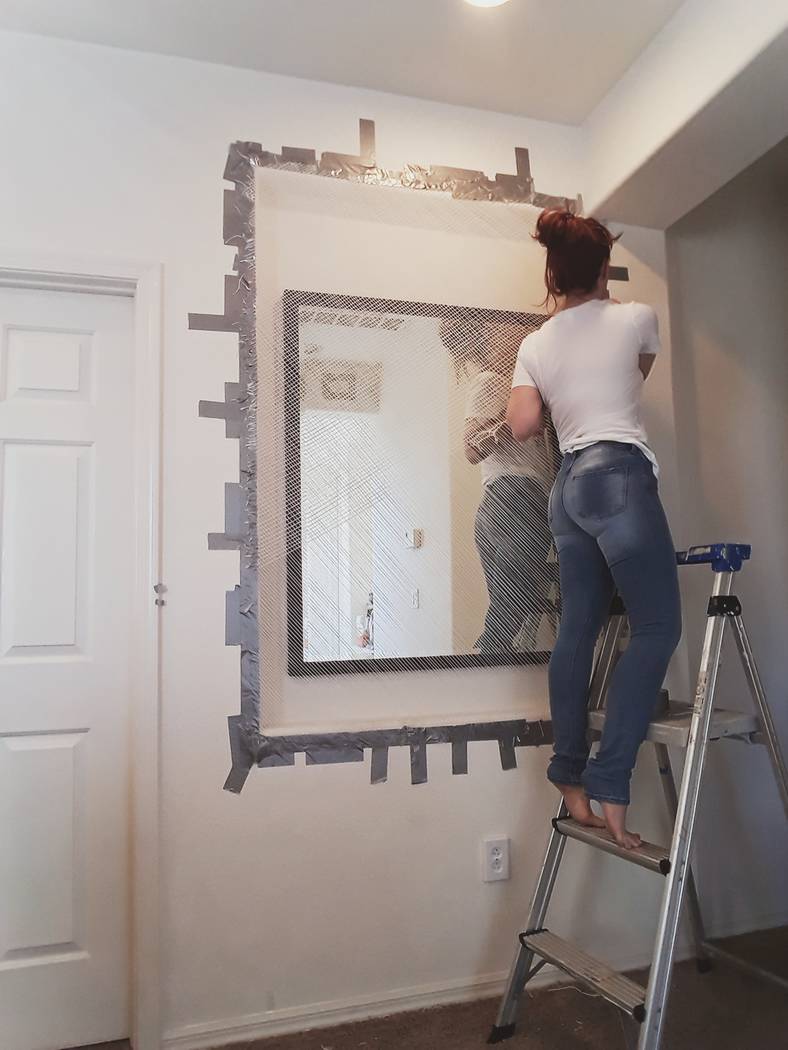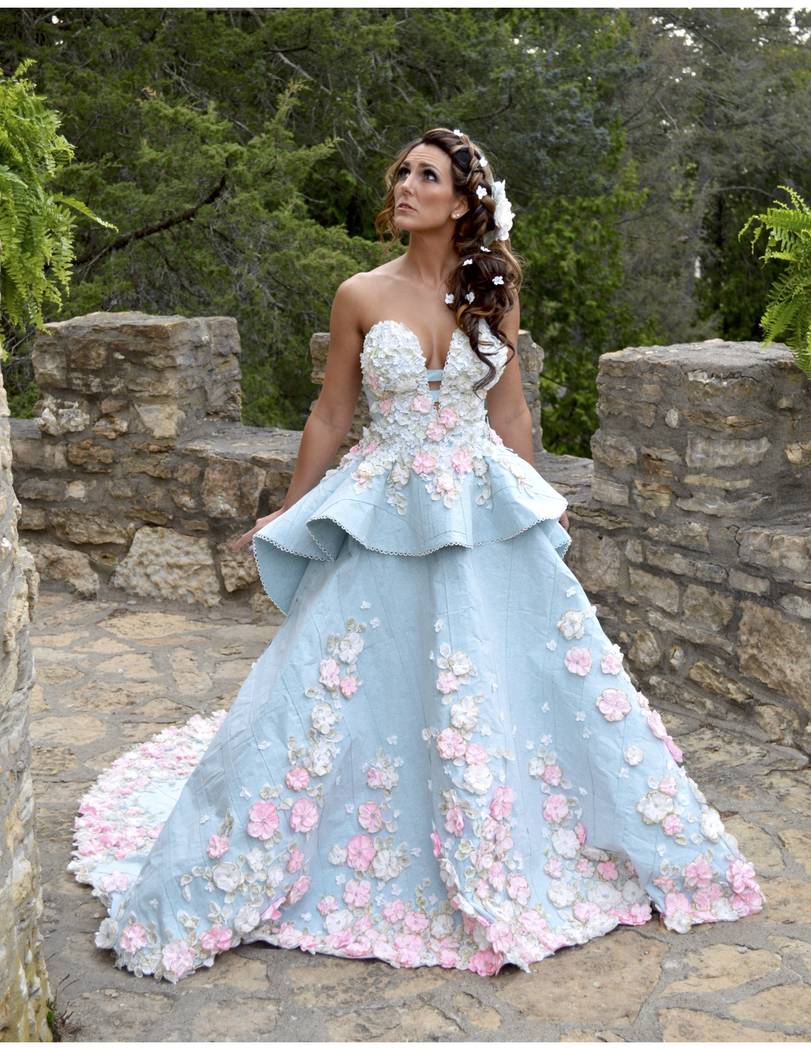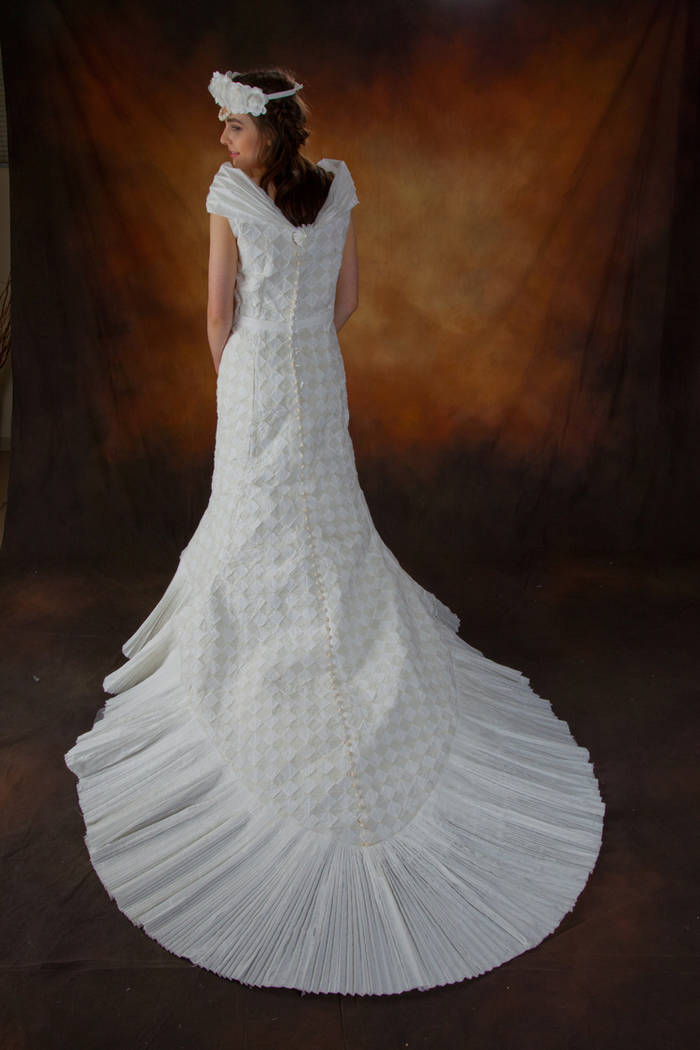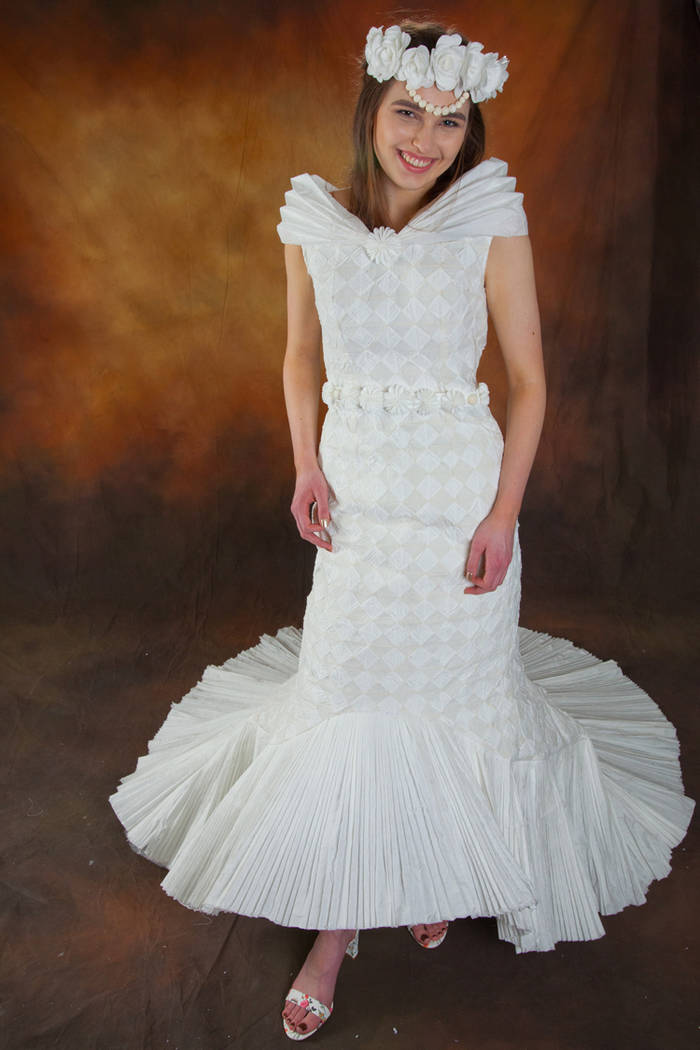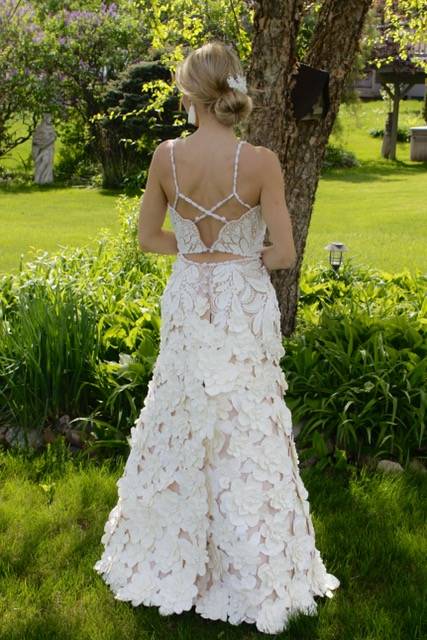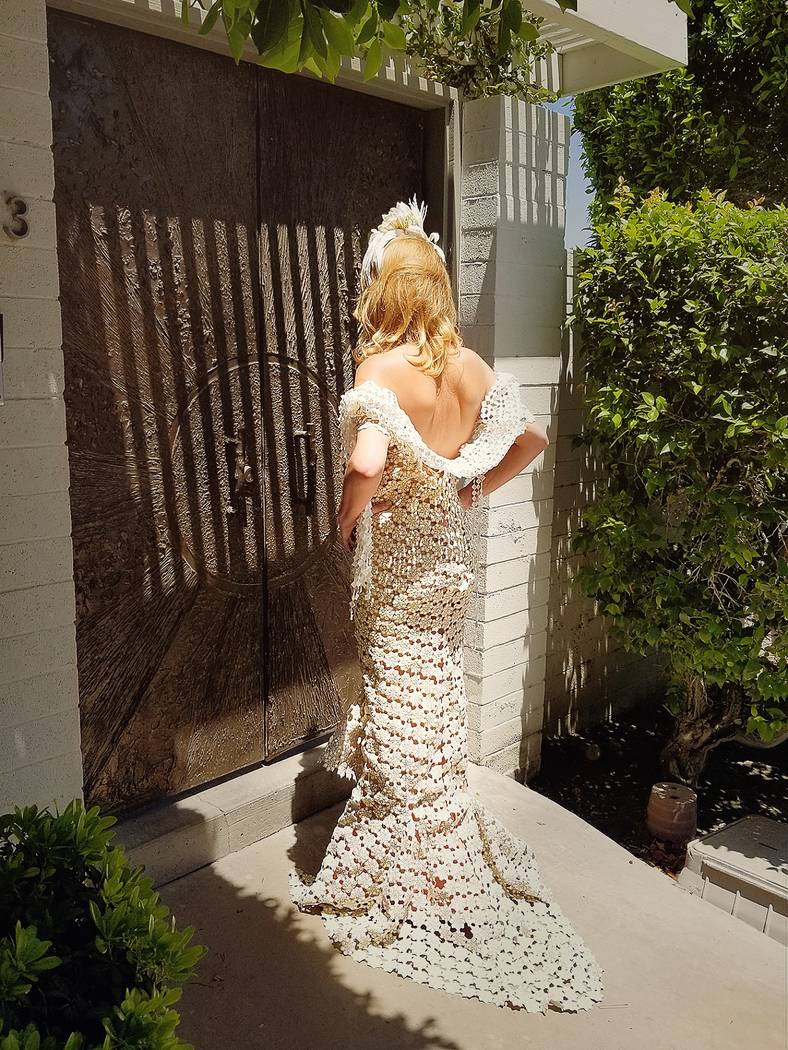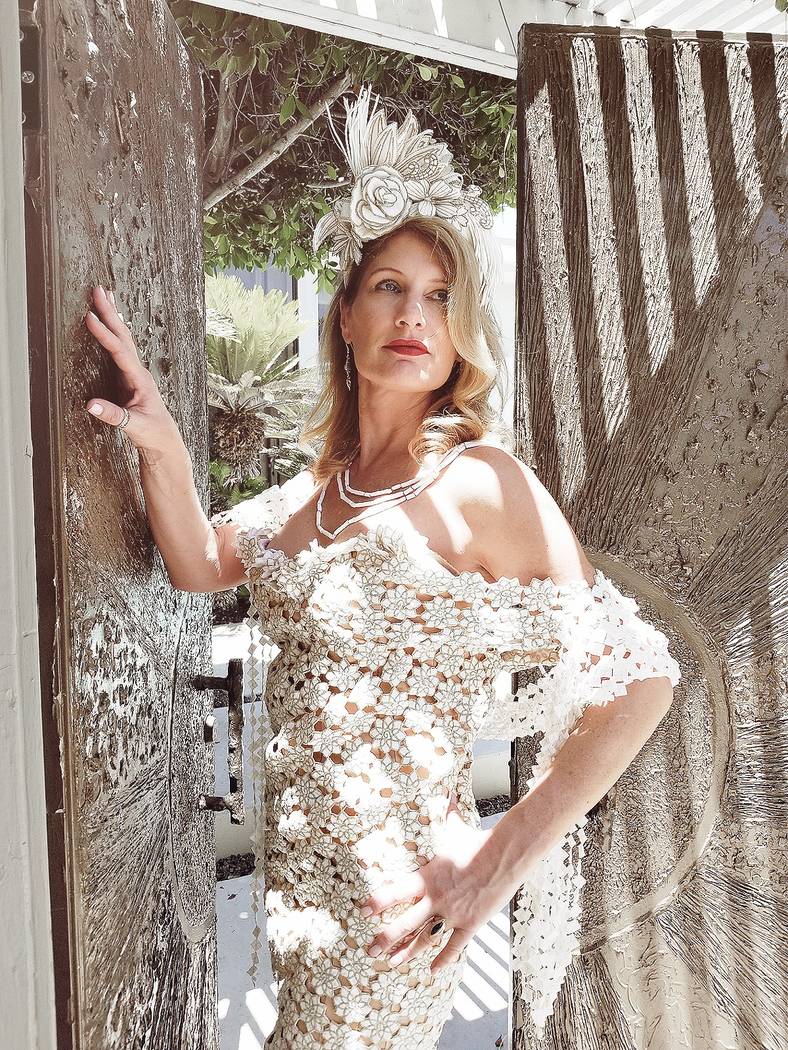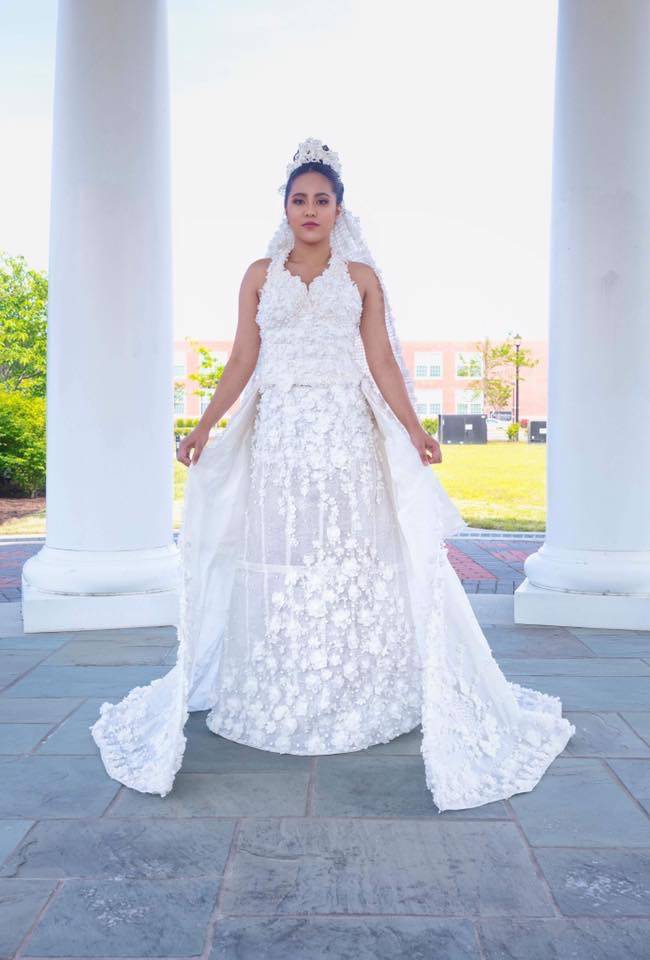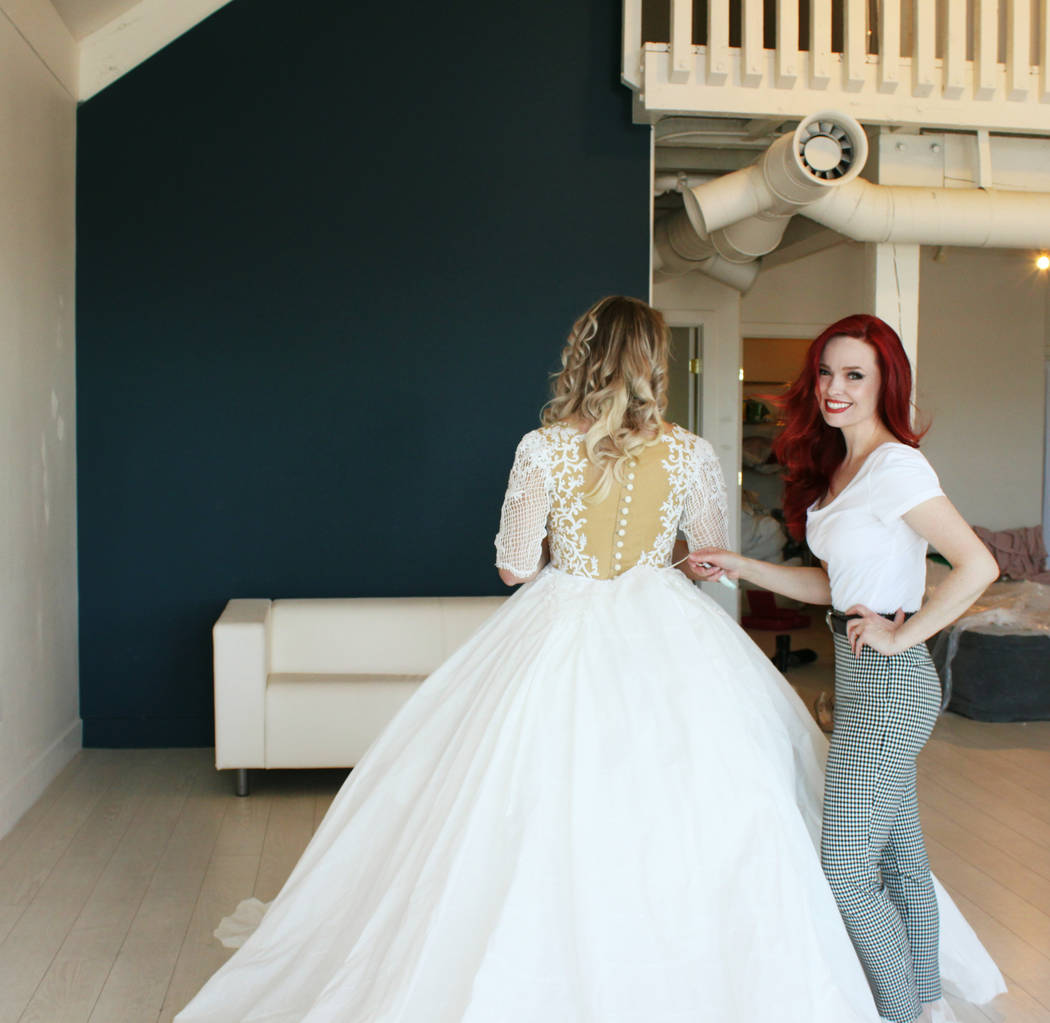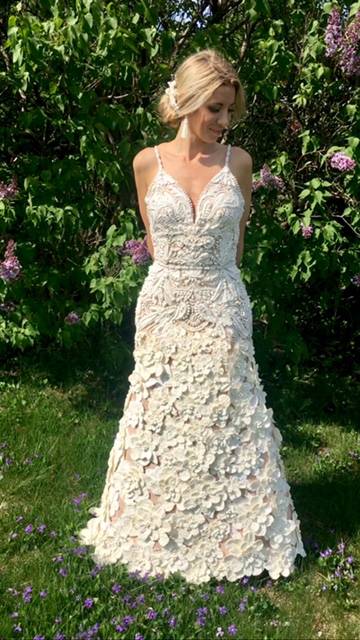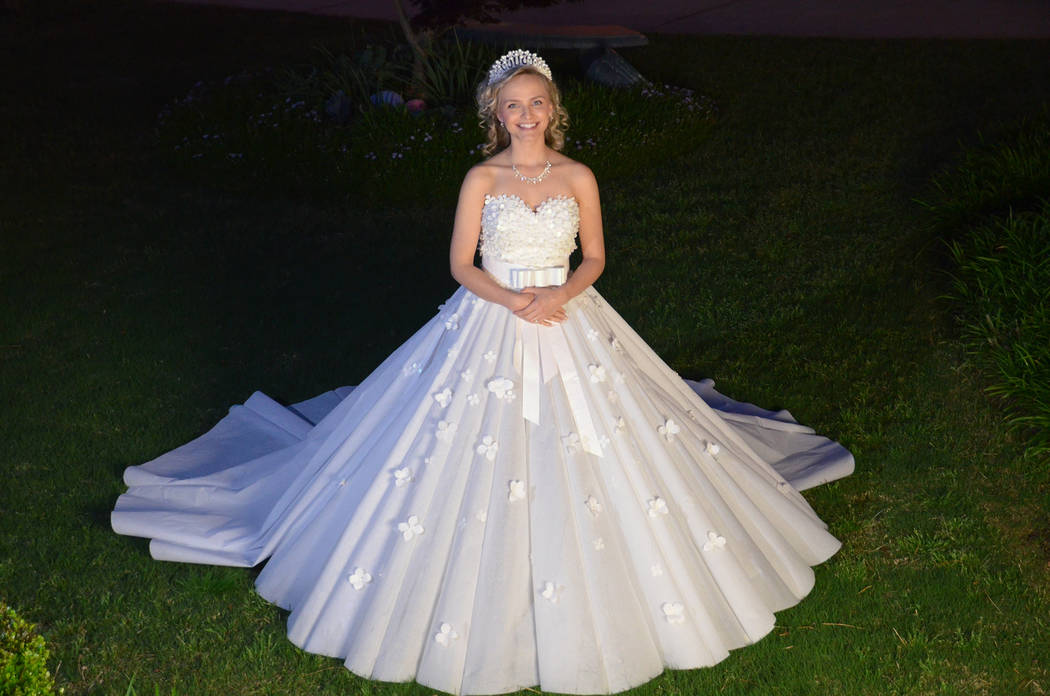 It's a beautiful gown, the sort you'd expect to see on a Disney princess or lovely bride. And despite the extravagant touches, it's surprisingly affordable.
In fact, the fabric can be had for the going price of a few dozen rolls of double-ply toilet paper. But the talent required to transform all of that TP into an elegant gown? You'll have to see Kari Curletto for that.
Curletto, a Summerlin resident, will be in New York City this week as one of 10 finalists in the 14th annual Toilet Paper Wedding Dress Contest sponsored by Quilted Northern Toilet Paper and cheap-chic-weddings.com.
The contest challenges designers to create "a wearable, on-trend wedding dress and headpiece from only toilet paper, glue, tape and needle and thread." Organizers say more than 1,500 entries were received this year. Final judging and a fashion show are scheduled for Wednesday in New York City, and the grand prize winner will take home $10,000.
Curletto, who won last year's competition, maintains that she's neither designer nor seamstress. But, she says, "I've always loved performing and used to do a lot of stage performing, and I would always be backstage looking at costumes and big gowns and dresses. And there is a part of me that always wanted to design."
Problem was, sewing left her intimidated.
"So I saw this on Pinterest and thought (toilet paper) would be a fun medium because it's glue and tape and things that make sense to me, because I love textile art," she says. "So that's a fun crossover. I can glue things. It spoke my language."
This year's dress started with 54 rolls of toilet paper and involved about 500 hours of labor, mostly at night after her kids, ages 4 and 7, were asleep. "I had to stay up all night to do this dress," she says. "This was insomnia and caffeine-fueled obsession."
The kids, she jokes, "think toilet paper is this prized, special commodity that no one can touch, because in my house, it's "Don't touch that!' "
Curletto looked to Instagram and Pinterest for inspiration. "I knew I wanted to do something Sleeping Beauty-oriented. I have a beautiful best friend (Celeste Childs) who's an amazing model. She looks like Sleeping Beauty. She's my muse."
The gown features a six-hoop cage crinoline and four-tier petticoat, and includes a bath tissue crown and a veil made of spindle-spun tissue. "I really wanted to focus on making the dress look and move and feel like a real dress," she says.
Creating a toilet paper wedding dress also appealed to Curletto's sense of whimsy.
"I feel like it's tricking people a little bit, just getting that element of, 'What? It's toilet paper? Are you kidding me?' "
Have a favorite?
Public voting on the 10 finalists in the 14th annual Toilet Paper Wedding Dress Contest, sponsored by Quilted Northern and cheap-chic-weddings.com, continues through Monday.
Voters may cast a vote at tpdresscontest.com and cheap-chic-weddings.com each day. Voters may vote for as many dresses as they wish, but may vote for each dress just once every 24 hours.
The top online vote-getter will be named the competition's Fan Favorite, and its designer will receive a $1,000 prize.
Contact John Przybys at jprzybys @reviewjournal.com or 702-383-0280. Follow @JJPrzybys on Twitter.