FOCUS helps those with intellectual disabilities attend college
August 21, 2015 - 4:40 pm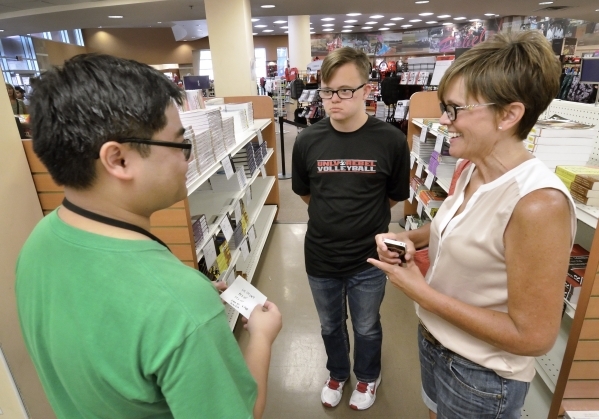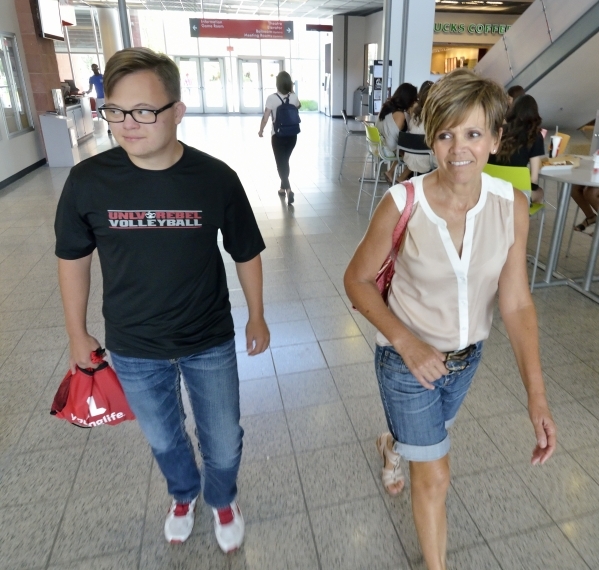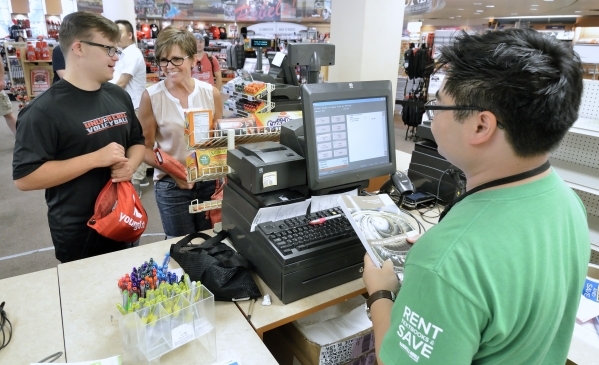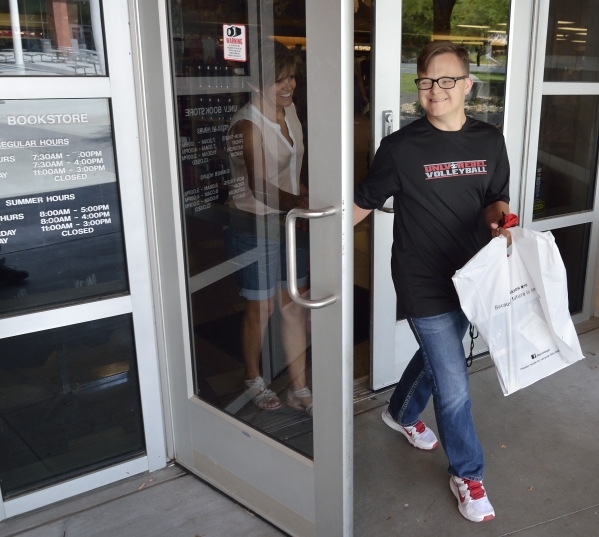 Bailey Lamonte is ready to start college, something her parents never thought possible.
Higher education had always seemed out of reach for the soon-to-be UNLV freshman because she has autism.
"When you're a mother and your child is diagnosed at a young age, you don't think they will ever have this experience," says Jennifer Lamonte, Bailey's mother. "We always wanted Bailey to be able to do what her brother and sister did and have a college experience like they did."
Josh Baker, an assistant professor at UNLV, has made such goals obtainable with the newly implemented Forming Occupational and Community Understanding for Success Project at UNLV.
"Individuals with intellectual disabilities are often told they will never go to college," Baker says. "They are told their entire life, it isn't an option."
The FOCUS program gives students with intellectual disabilities such as autism a chance to have a regular college experience. Students in the program take classes, which are audited. "They are expected to do the work just like the other students," Baker says.
Students can do a two-year or a four-year track. At the end of acquiring 42 credits, they get a certificate.
Classes such as sociology, introduction to hospitality, history and political science are offered. They are also taking physical education courses such as CrossFit and basketball.
With classes, they have to do an internship so they can apply their skills.
"It is something they can put on their resume," says Karl Wennerlind, a project liaison with FOCUS.
Wennerlind says students aren't put in separate classes.
"We want to make sure this program is fully inclusive with the general population," he adds.
Tuition costs the same as if they were any other student.
"But that also means they have the same things other students get," Baker says. "Access to the recreation center and tickets to sporting events. They are just like any other student."
Baker says students can qualify for financial aid, and an effort is underway to get scholarships for them.
The FOCUS program is based on a national model out of the University of Massachusetts-Boston, Baker says. He worked for several years to bring a more inclusive program to the campus.
"There was nothing really available as far as postsecondary education for those with intellectual disabilities," he says.
Wennerlind says that through the Clark County School District, graduates with intellectual disabilities can go to a district program until they are 22.
Baker says people with intellectual disabilities often will be hired for janitorial work.
"And if that is what they want to do, there is nothing wrong with that," he says.
But if they have other interests or want to work in other fields, he adds, they should have the option to do so.
"We want (people with intellectual disabilities) to be able to make competitive wages and be employed at jobs that interest them," Baker says.
The program was implemented at UNR a few years ago, and Baker looked at ways to bring it to UNLV.
Last semester, Baker was able to pilot the program with its first student — Clayton Rhodes, who has Down syndrome.
"We just wanted to start with one student," he says.
Rhodes, 19, also was one of the first students to take part in Faith Lutheran Junior-Senior High School's program for students with intellectual disabilities. His mother, Shelley, says she didn't like the approach the school district took with putting students with special needs in separate, self-contained classes.
"We wanted an opportunity for him to be able to interact with his peers," she says.
At Faith Lutheran, Clayton Rhodes did everything the other students did. He attended classes. He went to dances. He was part of sports teams.
With the end of high school approaching, Shelley Rhodes was wary of what would be next for her son.
Knowing UNR had a program for students with special needs, she tried to get him admitted there.
"Clayton's aunt lives up there, so I figured we could make it work," she adds. "I just wanted him to have the same college experience other students get to have."
But he wasn't accepted.
He graduated and tried the district's postgraduation program.
"I felt like his social skills were declining and he wasn't progressing," Shelley Rhodes says.
But Baker was ready to officially launch the FOCUS program at UNLV. In January, Clayton Rhodes stepped onto UNLV's campus armed with his student identification badge.
He took political science and a freshman seminar. He landed an internship with the volleyball program.
"It was great because he even got to see kids he went to high school with," Shelly Rhodes says. "He started gaining his social skills back.
During his first semester, Clayton Rhodes discovered how much he enjoys sports and says he wouldn't mind a career in that area.
Five students are entering FOCUS this semester, Bailey Lamonte being one of them.
Lamonte also graduated from the Faith Lutheran program.
Baker says the program is close to capacity. He imagines it could handle only about 15 at a time as it is now. But he hopes the program can grow, especially as the number of students wanting to participate in FOCUS grows.
"We don't want to grow too fast," he says.
He also hopes they can partner with the dorms to allow some of the students to live on campus and get a full college experience.
And they hope to partner with other colleges, such as College of Southern Nevada or Nevada State College, to expand the types of options students have.
Jennifer Lamonte says it's not just the students of FOCUS who benefit from the program.
"It's the whole campus really," she says. "They are going to be the ones employing these students one day. It's good for them to interact with them and see their capabilities."
— Contact reporter Michael Lyle at mlyle@reviewjournal.com or 702-387-5201. Follow @mjlyle on Twitter.