Therapy dogs help Las Vegas shooting victims through trauma
October 9, 2017 - 1:34 pm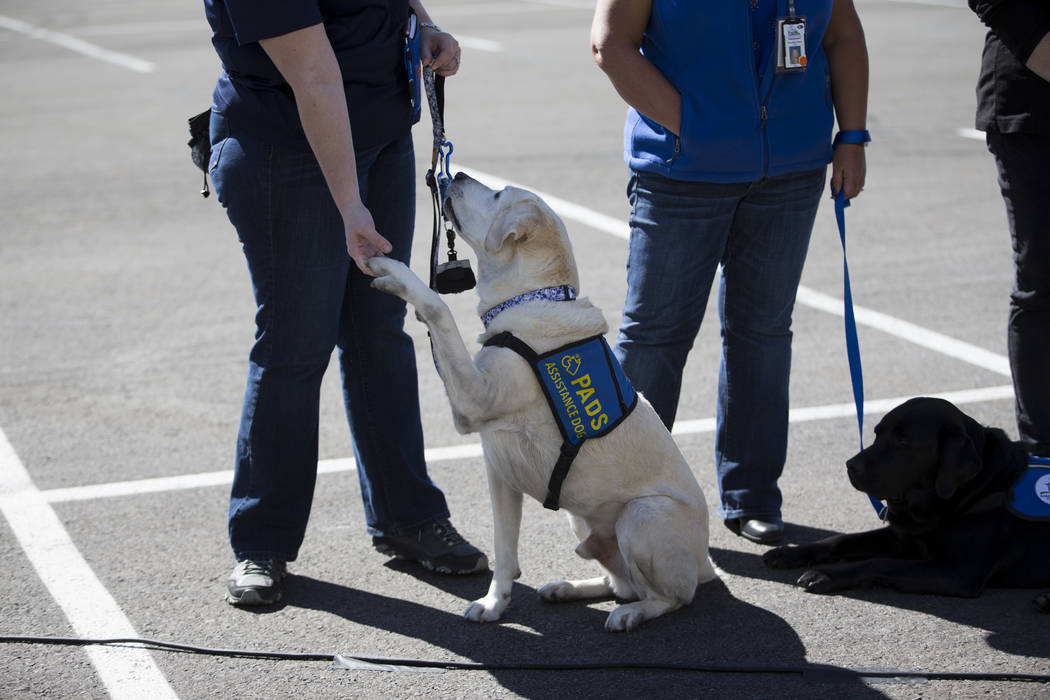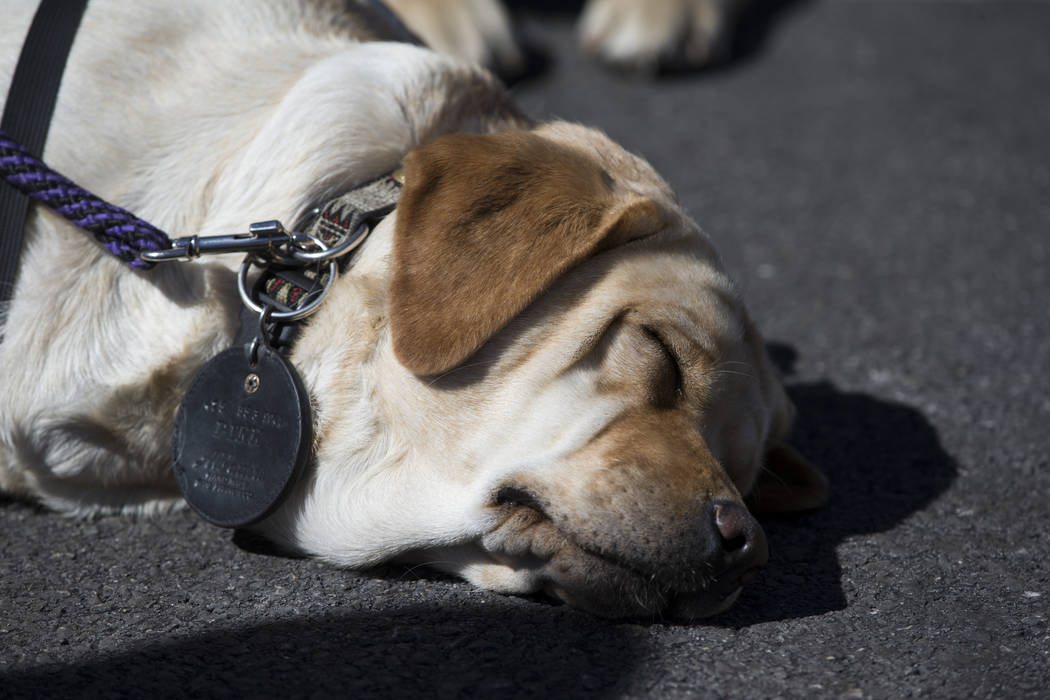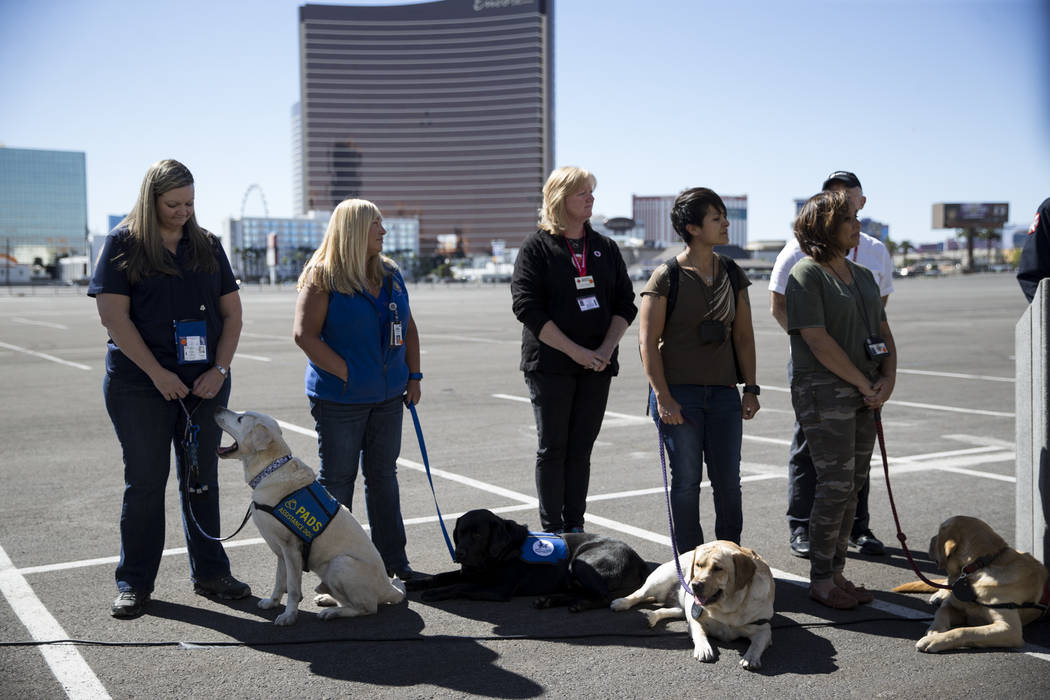 Red, a 2-year-old Labrador-golden retriever mix, is one of nine dogs from government agencies around the nation offering assistance to the grieving and traumatized at Clark County's Family Assistance Center this week.
"What they do is bring down the stress level in victims," said Jackie Ortiz, deputy chief of victim services for the San Francisco district attorney's office. "They sit there, they comfort them. A lot of times what you see is victims petting them and they're talking about what has happened to them."
The therapy dogs joined about 30 counselors from the American Red Cross stationed at the assistance center, in the South Hall of the Las Vegas Convention Center, to help calm and uplift those affected by the Route 91 Harvest festival shooting that killed 58 people and wounded almost 500 others.
People who attended the festival or had a connection to concertgoers might experience symptoms of trauma, including fatigue, sleep problems, irritability and confusion, said Tom Hlenski of the Red Cross, the assistance center's lead disaster mental health worker.
"It's one day at a time," he said at a news conference Monday. "Some say it's 10 minutes at a time."
Hlenski said the healing period differs from person to person.
Children might have the same symptoms as adults, but exhibit them differently, for example. Encouraging children to talk about their feelings and ask questions — while being careful not to push them too far — can be a healthy coping mechanism, Hlenski said.
"It's OK to tell jokes," Hlenski said. "It's OK to get back into a normal rhythm. And yes, it's OK to be upset and to cry, and have sleepless nights and bad dreams. That's part of responding to the stress."
Rest is good. "Chicken soup still works," Hlenski added. Get out and about, take up yoga, meditation or swimming, he said.
"You want to avoid the kind of things that will bring you to a more saddened state, like alcohol," he said.
Contact Jessie Bekker at jbekker@reviewjournal.com or 702-380-4563. Follow @jessiebekks on Twitter.