'They showed me I am a human being': Clinic treats oft-forgotten population
Updated March 24, 2023 - 10:04 am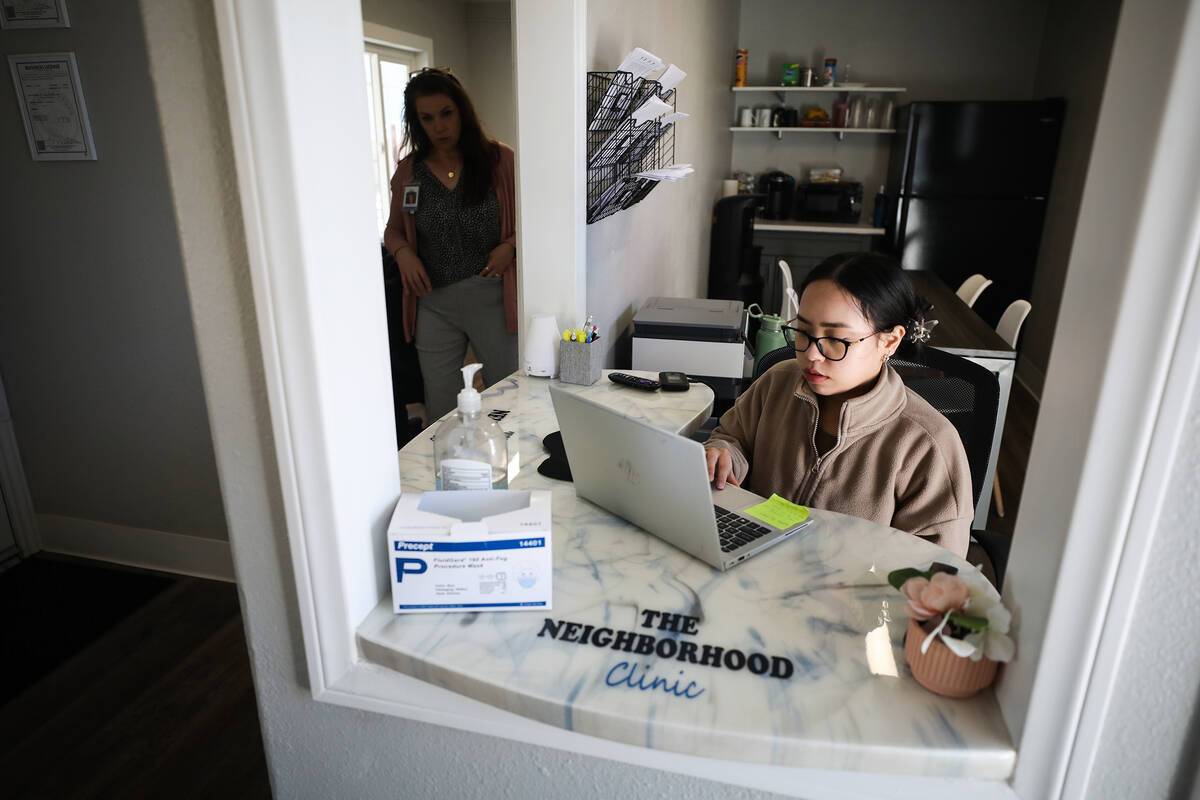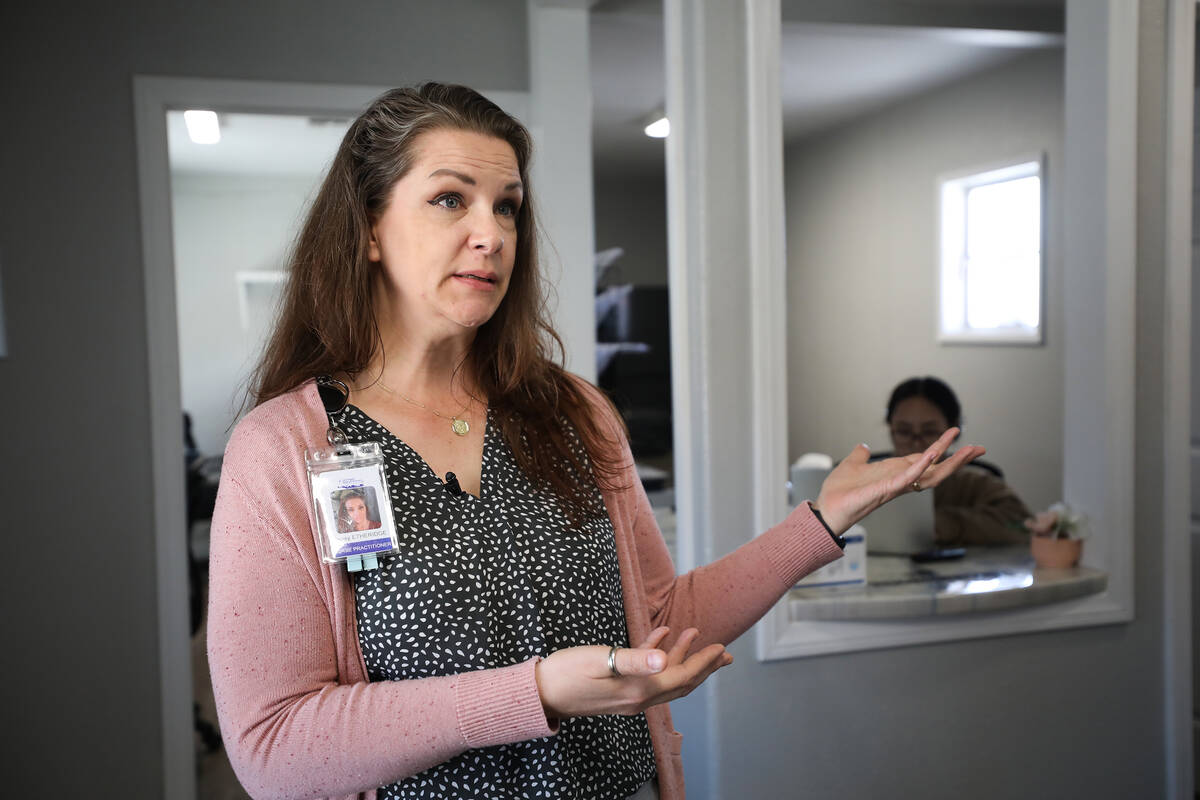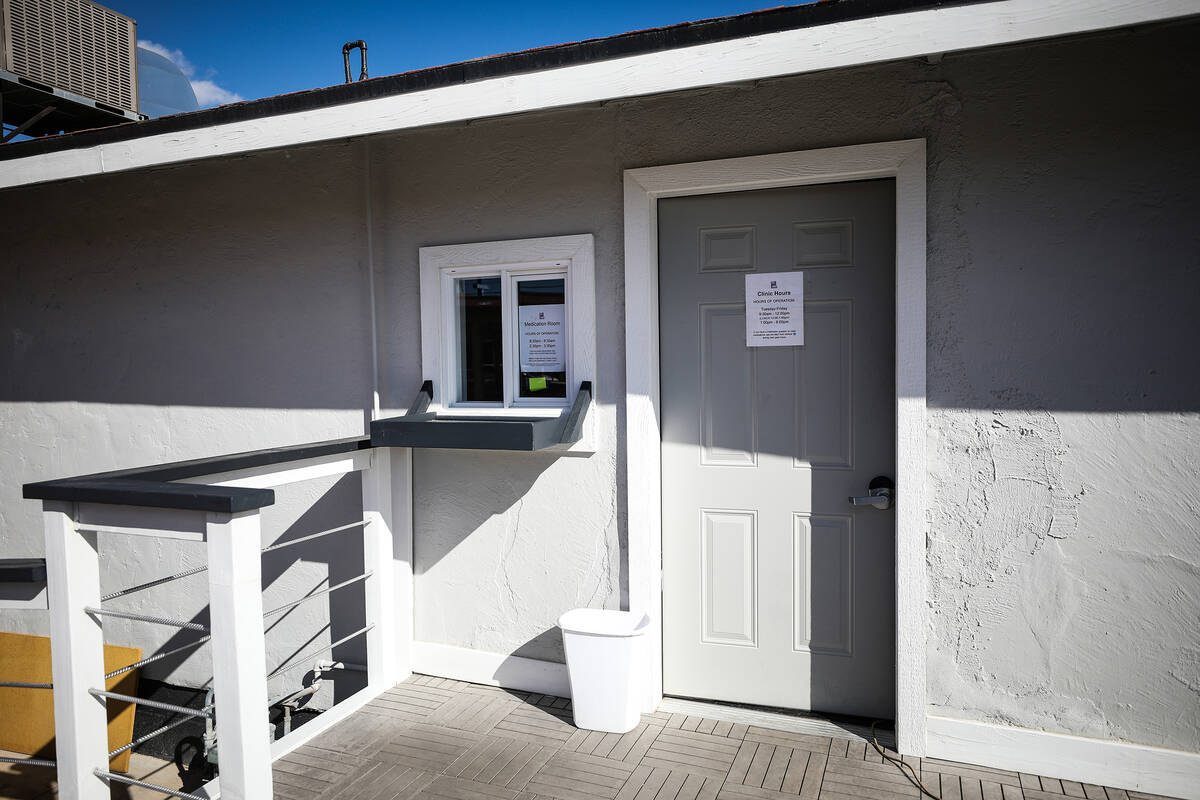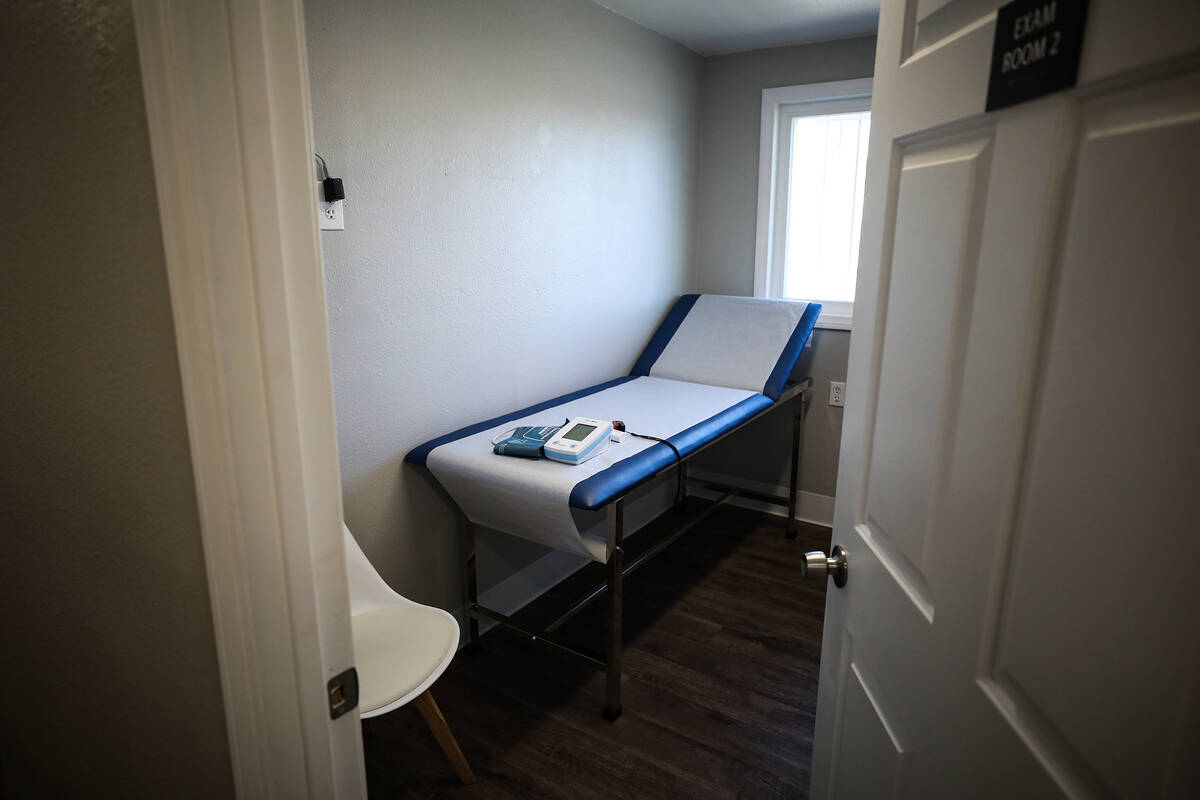 An hour or so before people would begin to line up for a meal and a bed Thursday afternoon at the Las Vegas Rescue Mission, two entrepreneurs and their supporters cut a ribbon to celebrate the launch of a medical clinic treating an often forgotten population.
Four months ago, the Neighborhood Clinic began seeing patients staying at the mission on Bonanza Avenue, which shelters homeless individuals and families as well as people in its addiction recovery program.
In April, the clinic will open its doors to those still living on the street. And this is only the beginning, clinic co-founders Trent Hofmockel and Dan Briggs said.
"We're not the ones who stand back and wonder who else is going to do it," Briggs, who founded MDX Labs in Henderson during the pandemic for COVID-19 testing, said at the ribbon-cutting ceremony.
The Neighborhood Clinic co-founders took a dilapidated 720-square foot building in the mission compound and renovated it from the ground up, Hofmockel, the clinic's chief operating officer, said in an interview Wednesday.
The clinic is currently run as a self-funded nonprofit as it goes through the process of becoming a federally qualified health center, he said.
The clinic has three exam rooms, a pharmacy and an on-site laboratory. It is staffed by a family nurse practitioner, phlebotomist and medical assistants. It has partnered with mobile providers of ophthalmology and imaging services to offer eye care and X-rays.
The clinic is now open four days a week and sees 10 to 15 patients a day, Chrisy Etheridge, the clinic's nurse practitioner and director of clinical operations, said in an interview.
Some patients have multiple addictions. Many have psychological issues. And then there are those with typical adult problems such as high blood pressure and diabetes that haven't been managed in this clientele "because they're typically homeless before they come and haven't received health care in years," Etheridge said.
The clinic also focuses on diagnosing and treating communicable diseases including tuberculosis, hepatitis and HIV.
A priority is building trust with clients. "Many of this clientele have either been overlooked or ignored or treated very inhumanely," said Etheridge, who typically spends 90 minutes with a patient at their first appointment.
Patient Jonnie Cruz said, "The clinic is great. They're willing to listen to you."
Cruz said she has been treated at the clinic for chronic pain and for bronchitis. She had been living on the streets for four years with a methamphetamine addiction before she entered the mission's recovery program.
"When I came through those gates, I felt like a piece of trash," said Cruz, 54, a mother and grandmother. "They showed me I am a human being and I matter."
The Rescue Mission is raising money to renovate its campus, including building a new, larger clinic, said Heather Engle, CEO of the mission, a nonprofit Christian organization.
Early conversations with Hofmockel and Briggs brought her to tears. "When you work tirelessly doing this for such a long time, when somebody comes along and says 'Listen, we can fix this. We've got this,' you just exhale," she said.
Hofmockel and Briggs plan to expand on the clinic model across the Las Vegas Valley. They are partnering with the city of Las Vegas and Roseman University to open a community wellness center half a mile away in the Historic Westside neighborhood.
"As close as it is, it's a world away," Hofmockel said.
Contact Mary Hynes at mhynes@reviewjournal.com or 702-383-0336. Follow @MaryHynes1 on Twitter.