New bishop for Las Vegas' Catholic diocese to be installed in May
Updated February 28, 2018 - 6:50 pm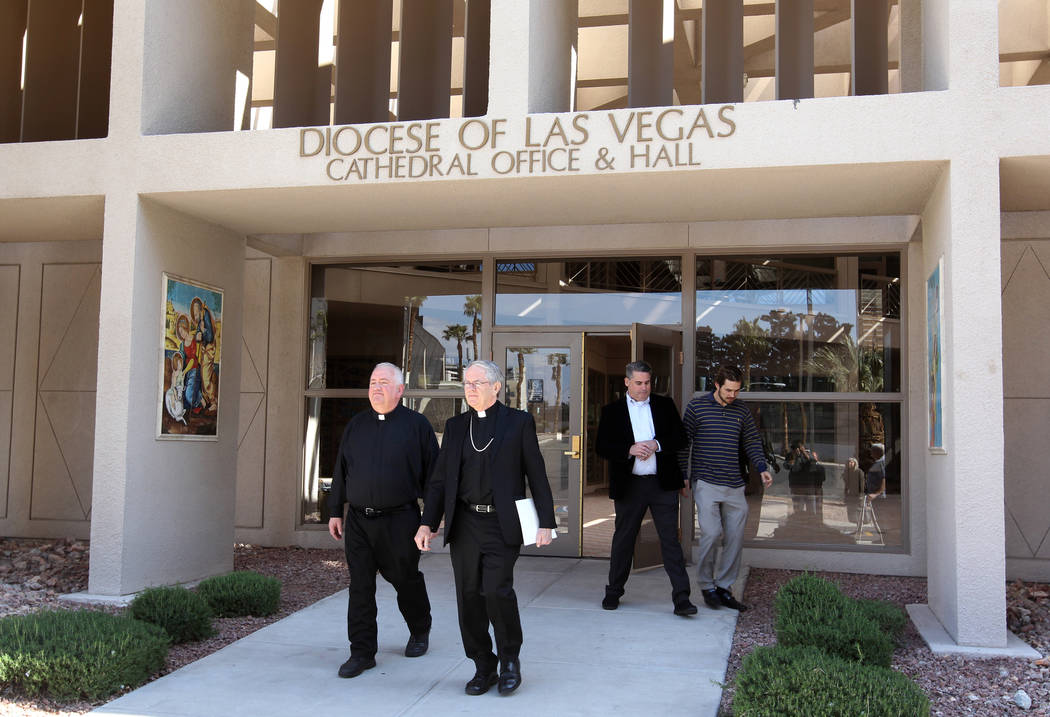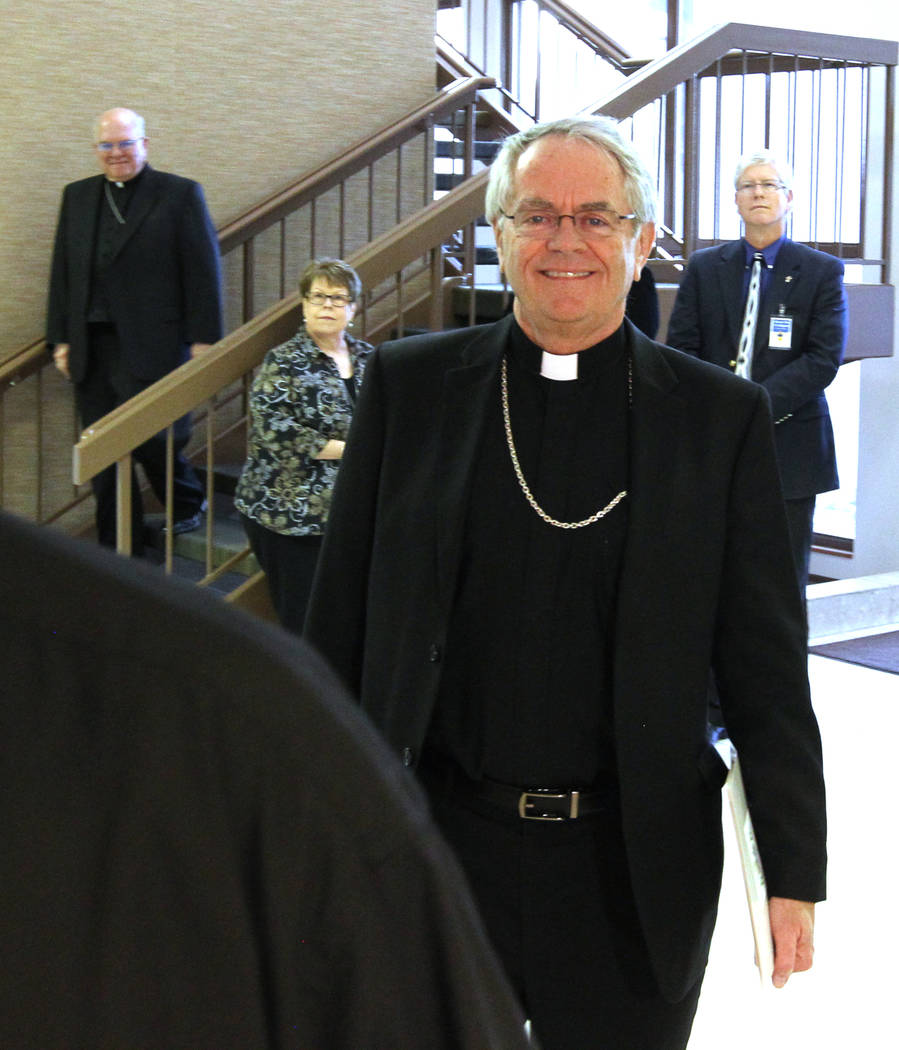 The Catholic Diocese of Las Vegas will welcome a new bishop in May to succeed retiring Bishop Joseph A. Pepe.
Bishop George Leo Thomas, who currently runs the Diocese of Helena, Montana, will be installed as Las Vegas' third bishop on May 15.
Thomas' appointment by Pope Francis was announced Wednesday by Archbishop Christophe Pierre, the Vatican's ambassador to the United States. Pepe submitted a letter of resignation to the pope June 18, 2017, Pepe's 75th birthday, as required by church law.
Thomas has served as Helena's bishop for almost 14 years. He was born in Anaconda, Montana, and raised in Butte. His family moved to Seattle when Thomas was a high school senior, and in 1976 he was ordained a priest in the Archdiocese of Seattle.
In Seattle, Thomas served in four parishes, chaired the diocese's Catholic Charities and the archdiocesan housing authority and served as night chaplain at King County's jail for 13 years. He also served as chancellor and vicar general for three archbishops over 17 years. He was appointed auxiliary bishop of Seattle in 1999, and installed as bishop of Helena on June 4, 2004.
Thomas said Wednesday that he always has "deeply loved and admired" Pope Francis for his concern for immigrants, the poor and others on the margins of society, as well as the pope's warning to avoid "what he described as the globalization of indifference."
He said he hopes the pope's pastoral concerns "will be a theme and a leitmotif for (the) work I do in Las Vegas."
Thomas and Pepe both said they have known and worked with each other for years. Thomas said his transition from Montana, a diocese with "more cows than Catholics," to Las Vegas has been aided by Pepe's own takes on Las Vegas.
"When he describes the Diocese of Las Vegas, he has, what would you say, a Sicilian animation," Thomas joked. "He obviously loves you to death, and I feel very encouraged by his enthusiasm."
Thomas also lauded Pepe's "pastoral presence" after the Oct. 1 shooting, "when the heart of Las Vegas was broken." Thomas said he welcomes a national conversation about gun violence.
"I come from a Second Amendment state," he said, and while the conversation may be difficult, "I think it's (of) the moment, and I'd like to see a national conversation building on the hearts of the young and what they've experienced."
Thomas said, "I don't think Las Vegas is a stranger to that dialogue."
Thomas, who has addressed fellow U.S. bishops and issued public statements about the Deferred Action for Childhood Arrivals program, said, "I'm very aware of the tremendous need for immigration reform."
The bishop said he expects to learn more about the needs of Southern Nevadans. "My style of leadership, I believe, is pastoral, open mind, open heart. I think I'm a pretty quick study," he said. "I describe myself as a parish priest who happens to have a mitre."
Pepe, who was installed as Las Vegas bishop in May 2001, said he plans to remain in Southern Nevada in retirement. Thomas said he plans to seek Pepe's advice about his new duties.
The Diocese of Las Vegas encompasses Clark, Lincoln, White Pine, Esmeralda and Nye counties and was created in 1995 by the division of the former diocese of Reno-Las Vegas. About 643,900, or 32 percent, of the diocese's population is Catholic, according to the United States Conference of Catholic Bishops.
Contact John Przybys at jprzybys@reviewjournal.com or 702-383-0280. Follow @JJPrzybys on Twitter.