Harry Reid airport arrivals delayed by wind, runway maintenance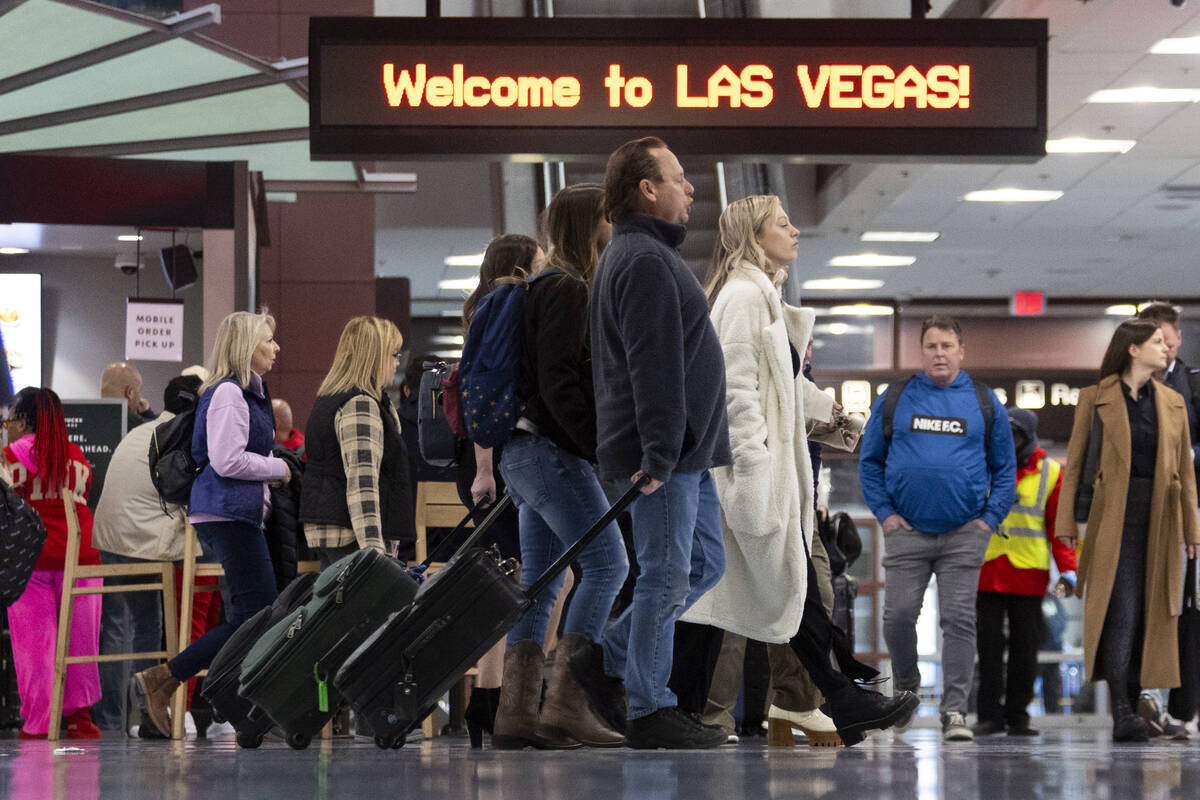 The combination of windy weather and the scheduled maintenance of a runway caused delays of arriving flights into Harry Reid International Airport on Thursday, an airport spokesperson said.
"The best thing is for people to check their flight status," said Joe Rajchel, the spokesperson for the airport.
Plus, a fatal crash this morning on the airport connector road also caused traffic delays around the airport, Rajchel said.
Rajchel urged travelers to give themselves more time to get to the airport and to check their flight status with their airline.
Arriving flights were delayed, he said, because one of the airport's runways was undergoing scheduled maintenance of its pavement surface. That maintenance, combined with the wind, meant that flights were able to only to arrive and land in a certain direction, which meant that runway was out of commission, Rajchel said.
It wasn't clear how long the delays would be in effect because that depends on the weather, Rajchel said.
Contact Brett Clarkson at bclarkson@reviewjournal.com. Follow @BrettClarkson_ on Twitter.