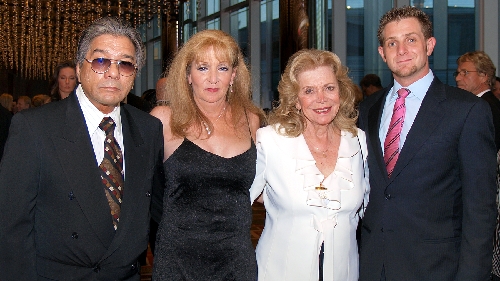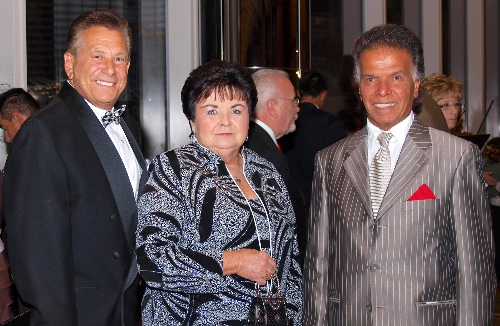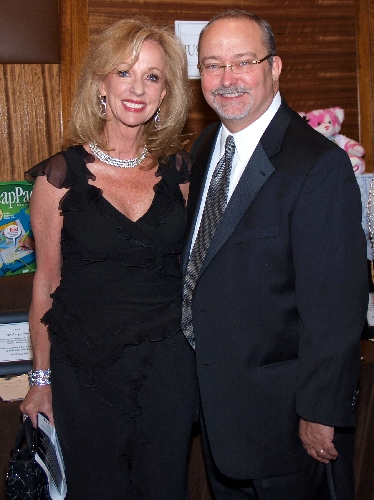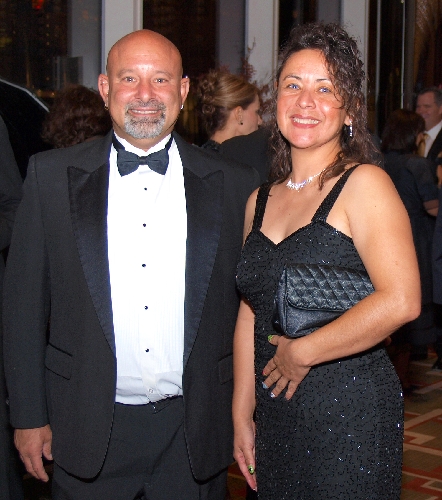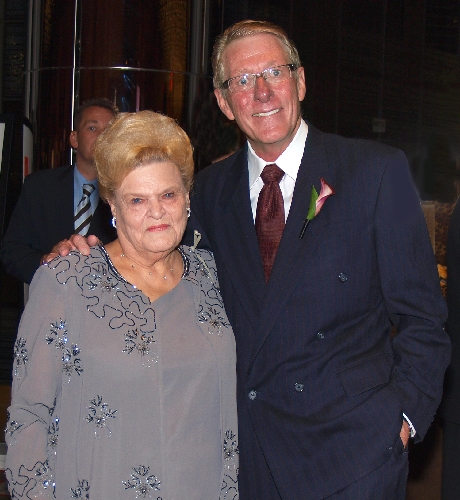 The Public Education Foundation had its 14th annual gala Sept. 25 at the Mandarin Oriental in CityCenter, where cap and gown greeters and the Strings Duet from Greenspun Junior High welcomed guests.
Since 1991, the foundation has worked to mobilize community resources to improve the valley's public schools.
The 2010 gala, attended by 450 VIPs, presented its Lifetime Education Achievement Award to Walt Rulffes, retiring Clark County School District superintendent, and Myrna Torme Williams, former state legislator and Clark County commissioner.
Jim Murren, chairman and chief executive officer of MGM Resorts International, was honored as the 2010 Education Hero.
A reception with music by the Nevada Organization of Musicians with Artistic Daring, and a 70-item silent auction began the evening for guests, including Terry Fator and Taylor Makakoa, Holly and Steve Schorr, Beverly and Mike Bolognini, Christine and Norm Kirch, Bruce and Barbara Lee Woollen, Michael Brown, Terri and Kevin Janison, Ann Lynch, Susan and Thomas Schoeman, and Bill Hornbuckle.
Also, Fran Fine-Venture and Hiam Ventura, Nancy and Kell Houssels, Phyllis Jones, Charlotte and Mike Barnett, Lisa Windom, David Goldwater, Mari and Thom Landers, Marilyn Loop, Bob Bailey, Melinda and Bob Brown, Tanja and Brad Brennan, and Jennifer and Michael Yackira.
Sue Manteris was mistress of ceremonies and introduced the dinner committee of board chairman Sig Rogich, Rose McKinney-James, Myra Greenspun and the Foundation's President Judi Steele. Billy Vassiliadis paid tribute to the late Gov. Kenny Guinn, citing his contributions to education.
Jan Jones announced that the Public Education Foundation is establishing its inaugural endowment fund in honor of Robert L. Forbuss, senior vice chairman of the foundation. Having the honor of introducing the event's honorees were Rogich, Steele, Councilwoman Lois Tarkanian, Thom Reilly, McKinney-James and Jones.
Special student tributes were designed for each of the three honorees by artists and performers form Cheyenne High School, Las Vegas Academy and the Bonner Elementary School Choir. Williams' nephew, James Torme, performed two vocal selections. Christian Kolberg conducted a live auction for six packages that raised $34,450.