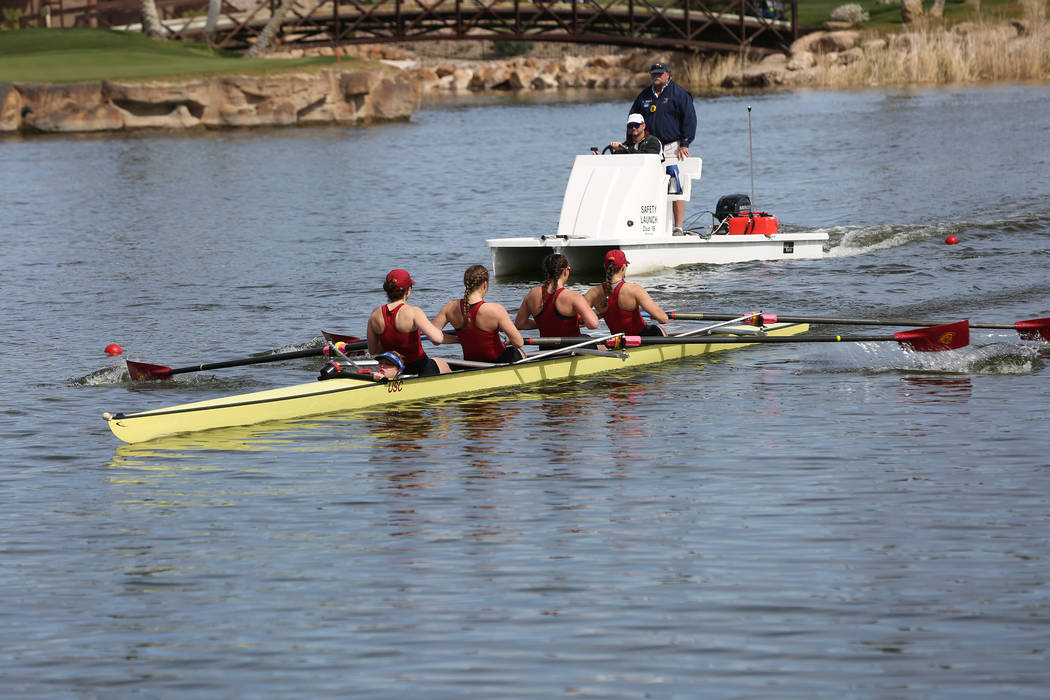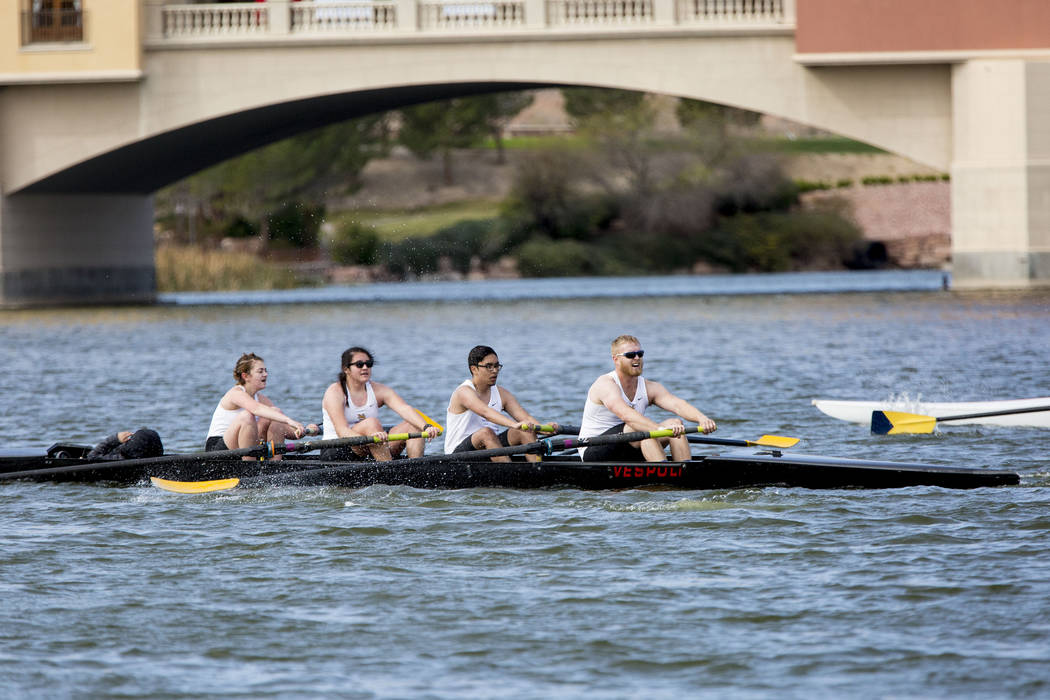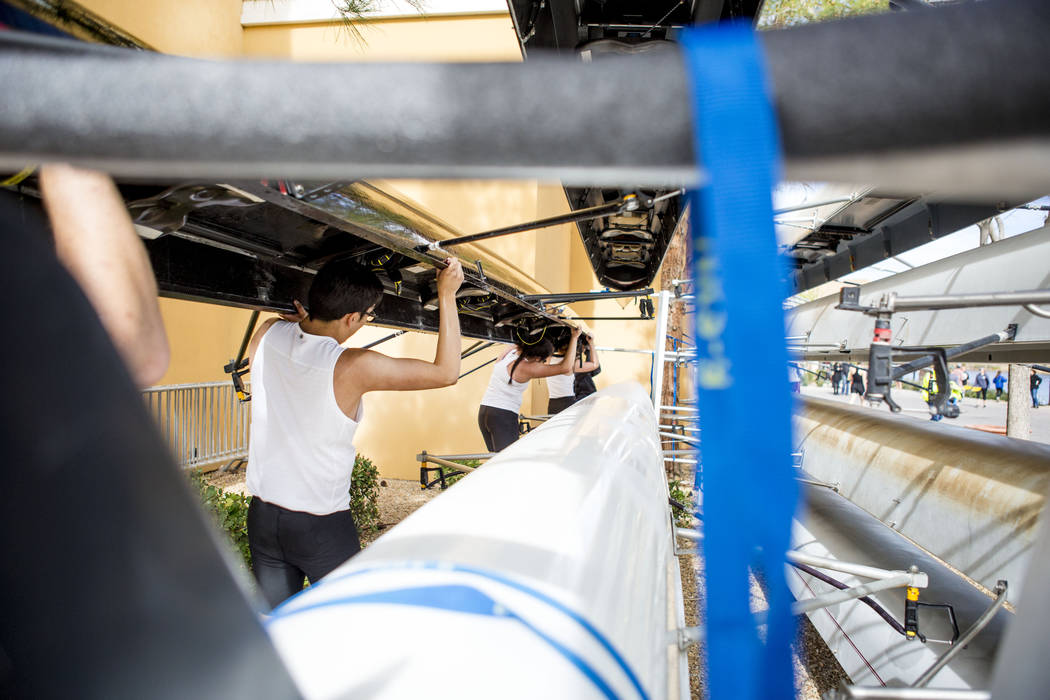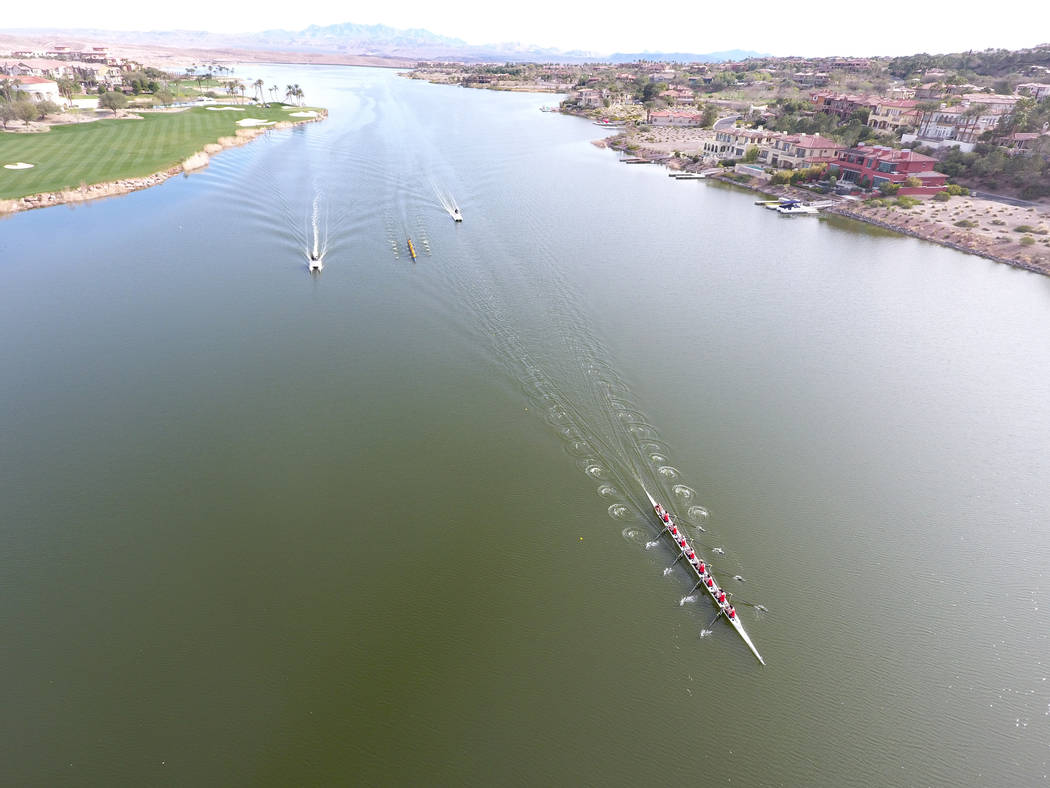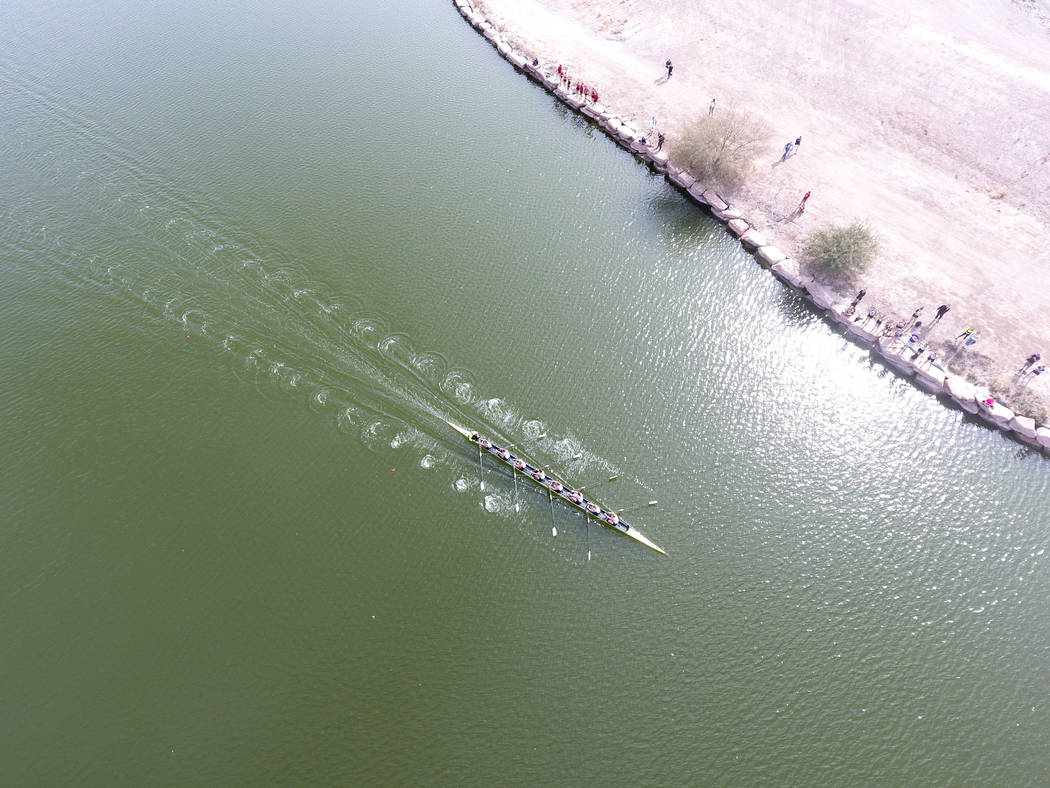 The Nevada State College rowing team lifted its boat from Lake Las Vegas' murky waters Sunday with heads held high.
For a scrappy group in its first year, third out of three seemed good enough — for now.
"If the race was a little longer, we might have gotten second," coach Jim Andersen said.
Nevada State College's rowing team is the only sport on campus and the sole college rowing team in the state. Andersen said he jumped on board about a year ago to make the team a reality.
About 12 people row for the team, but that number changes because students are committed to other things, Andersen said.
Andersen said he had more than 100 people show interest in the team, but those numbers dropped off significantly after the reality of a 5:45 a.m. practice time sank in.
"It takes a real dedication," Andersen said. "And the ones that do stick around, they work hard, they train hard, and it'll pay off."
Freshman environmental science major Melanie Croft said Andersen approached her at new-student orientation. Because she's tall, he wanted to see whether she was interested in the team.
"It immediately got me acclimated at school," Croft said.
Andersen also instructs rowers at the Lake Las Vegas Rowing Club, which hosted the Lake Las Vegas Collegiate Invitational on Saturday and Sunday. The regatta was the first collegiate rowing event in Nevada.
Varsity teams raced Saturday, including the No. 5 University of Washington and No. 14 University of Southern California women's rowing squads.
Andersen's team raced Sunday in scrimmages against novices from the University of California, Santa Barbara. The day's races went off about an hour and a half earlier than previously scheduled because gusting winds promised choppy waters. It was the second competition for the team since its inception.
Andersen's team rounded out the event with a mixed four — a race consisting of two men and two women per boat, plus a coxswain to steer.
Senior biology major Daniel Chapman said no one on the team comes from a rowing background, but that fits his campus' culture just fine.
"We're a little nontraditional in everything we do," Chapman said.
Contact Blake Apgar at bapgar@reviewjournal.com or 702-387-5298. Follow @blakeapgar on Twitter.