Asian Cultural Center raising money to reopen after devastating fire
November 18, 2016 - 2:18 pm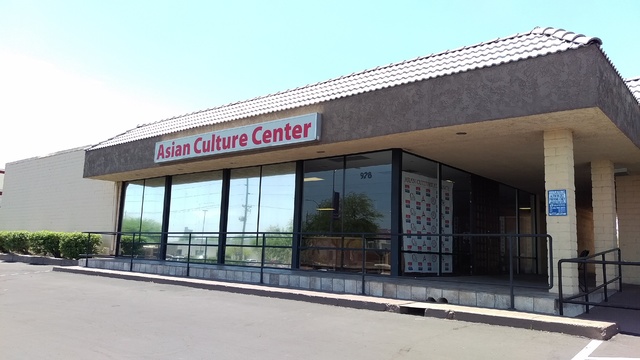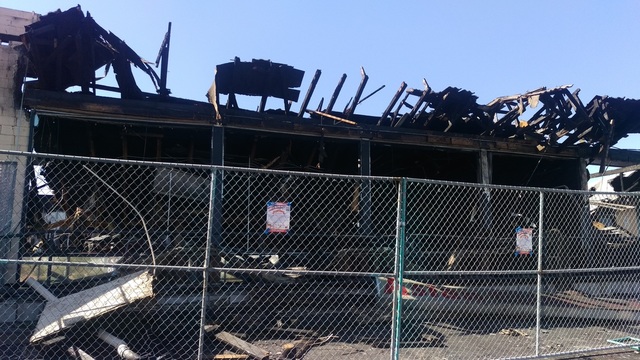 The Asian Cultural Center had been officially open for two months this summer before it burned down in a fire that damaged six businesses at a central valley strip mall. Founder Cavin Fung said it was a heavy loss for him and the 550 members it served.
Two years ago, Fung started hosting free Chinese-language classes for children at the building that would later be known as the Asian Culture Center. He said he hadn't intended to do more than that until he saw how much his youngest son, a second-generation Chinese-American, benefited from the class, where he also picked up Confucianism, a social and ethical code by Chinese philosopher Confucius.
Little by little, Fung began to recruit instructors and invite people to come learn about Asian cultures. The center, 928 S. Valley View Blvd., held about 40 free classes with subjects such as language, dance and calligraphy.
The center was also a point of information for Asian-Americans and Asian immigrants who had recently moved to the city, Fung said. According to the U.S. Census data from 2014, 23 percent of foreign-born Las Vegas residents are from Asia.
James Tsao moved to Las Vegas to get away from the snow after retiring in New Jersey. Soon after settling into his new home, Tsao was connected with the center and attended its free calligraphy, piano and Chinese painting classes.
"It was a pretty good place for retired people to make new friends and meet young people," he said.
On Aug. 29, Fung deemed the building worthy of the name Asian Cultural Center. He said the center had become an inclusive organization, representing eight countries including South Korea, Philippines, Vietnam and Thailand.
"The center is about people, he said. "It's about our community, the next generation; that's our core value. It's actually a big family."
On the evening of Oct. 8, Fung walked through the 5,000-square-foot center, made sure all the classes were finished and all students were out, and locked the doors. Three hours after he got home, he got a phone call about the fire.
Everything Fung had built was reduced to ashes.
"A lot of people were crying because the way we built the center, it became a lot of people's second home," he said. "To our members currently, it's like their church went down, their temple went down."
Drums, imperial dynasty costumes, TV studio equipment and a statue of Dr. Sun Yat-sen, who is considered the father of modern China, were among the many things lost in the fire. Firefighters estimate $1 million dollars worth of damage to all businesses affected by the fire. Fung said there is still no suspect in the fire investigation.
Fung and the members have not lost hope. The organization recently hosted its annual Asian cultural event at Texas Station to raise money toward its $100,000 goal to construct a new center. It also set up a GoFundMe page for anyone who wants to donate. Fung said they've reached 10 percent of their fundraising goal.
Member LaLo Montayo encourages people to donate and help rebuild a place that provided the Asian community with constant engagement with organizations and cultures.
"We don't have enough of those places," Montayo said, adding that a cultural center like the Asian one is needed again.
In the meantime, many of the instructors, who are volunteers, are still holding classes in public spaces such as parks, in their homes or at other organizations that will host them. The members also continue to meet for fellowship inside a small temporary office in Spring Valley.
"We are going to need all the help we can get," Fung said.
Fung hopes to acquire a new building for the center by the end of the year.
To reach View intern reporter Rocio Hernandez email rhernandez@viewnews.com or call 702-387-5233. Find her on Twitter: @rociohzz.
HOW TO HELP
Visit gofundme.com/helprebuildacc or call 702-522-0368.