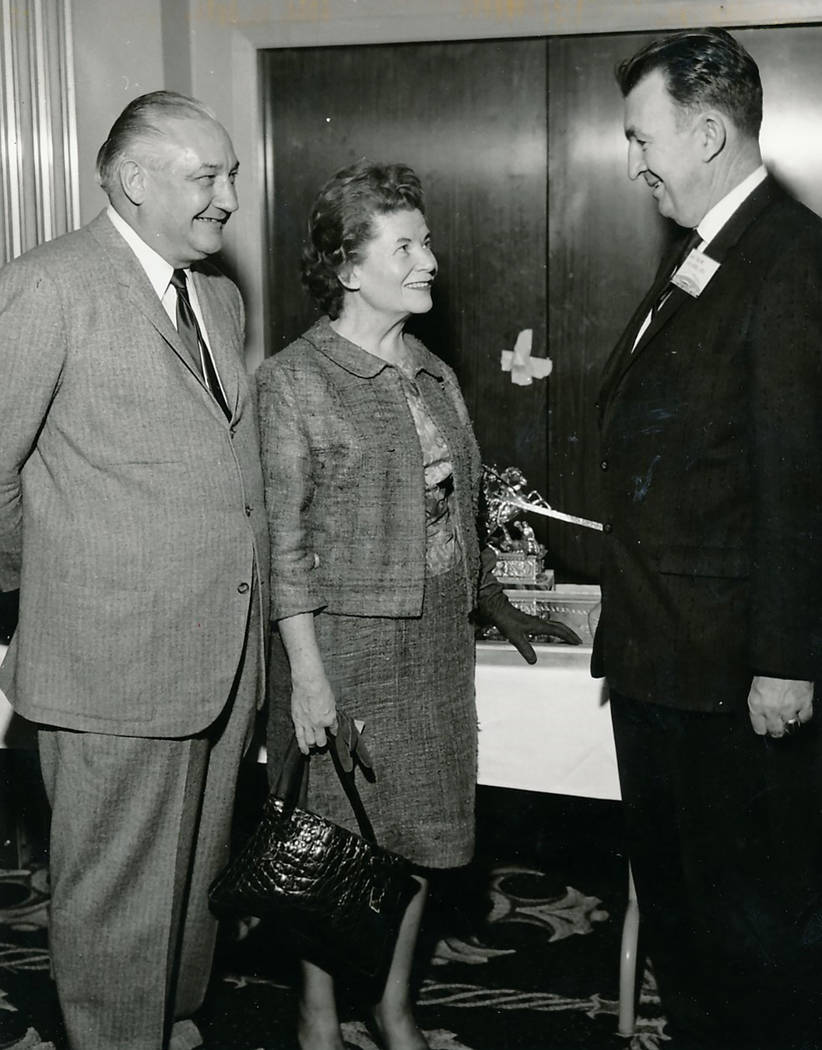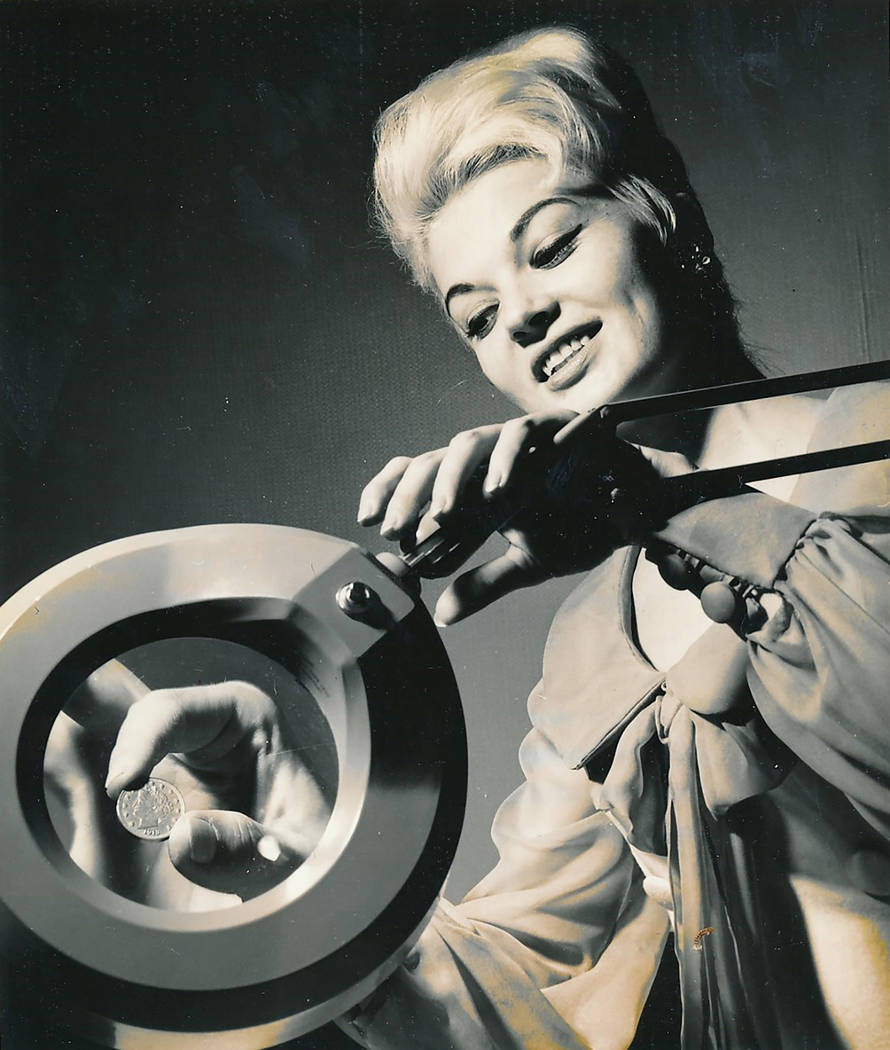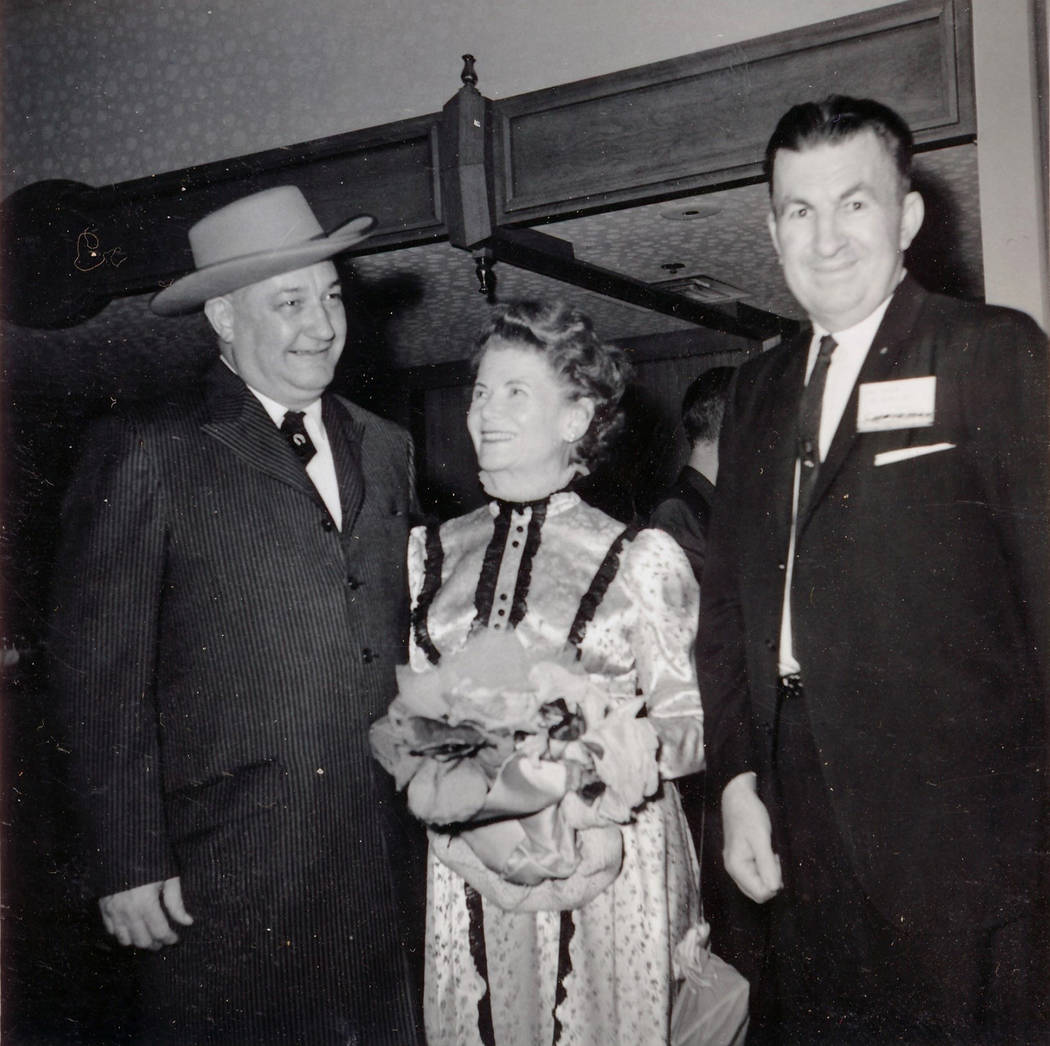 On Dec. 7, 1957, the Las Vegas Valley's population was less than 64,000. The Flamingo was the only hotel on the Strip that still exists, although none of its current buildings was there.
On that date, 20 men met at the Elwell Hotel on the northwest corner of First Street and Carson Avenue and formed the Las Vegas Numismatic Society. The group has grown to about 300 members and is set to mark its diamond jubilee with a massive coin show May 18-20.
"That first show drew 7,000 people," said Joe Cavallaro, the society's president. "Our numbers haven't been that big lately, but we're hoping to draw a big crowd for this year's event. We're bringing the king and queen of American coins, and people are really going to want to see those."
The king and queen are an 1804 silver dollar and a 1913 nickel, two of the most rare and valuable coins in American coin collecting. The pair are valued at $10 million, Cavallaro said.
"The king, the 1804 dollar, was actually minted in 1834 or '35," he said. "It was intended to be given as a diplomatic gift on behalf of President Andrew Jackson by State Department representatives on trade missions to the Middle East and Asia."
There are only five known 1913 liberty head nickels. The coin was featured in "The $100,000 Nickel," a 1973 episode of "Hawaii Five-0." The one that will be on display at the show was at the first show the Las Vegas Numismatic Society had, in 1963.
"Back then it was owned by a gentleman named J.V. McDermott," Cavallaro said. "He used to carry it around as pocket change and show it to people."
Both coins are owned by the American Numismatic Association and will be carefully guarded. Security will be tight, with more than $300 million worth of coins on the display floor.
Alexandra Smith, 13, plans to attend one day of the show. The young collector said she's drawn to coins featuring animals, as well as Japanese and Canadian currency.
"I just think it's really interesting to look at all the different types of coins," she said.
Contact F. Andrew Taylor at ataylor@viewnews.com or 702-380-4532. Follow @FAndrewTPress on Twitter.
Coin show
What: Las Vegas Numismatic Society Coin Show
When: 10 a.m. to 6 p.m. May 18-19 and 10 a.m. to 5 p.m. May 20
Where: Westgate, 3,000 Paradise Road
More information: ckshows.com or 888-330-5188
Club meetings
What: Las Vegas Numismatic Society meetings
When: 2 p.m. on the second Saturday of each month
Where: University United Methodist Church, 4412 S. Maryland Parkway
More information: lasvegascoinclub.com