Aggressor pilots play role of foe in Red Flag combat exercises
August 22, 2017 - 9:54 am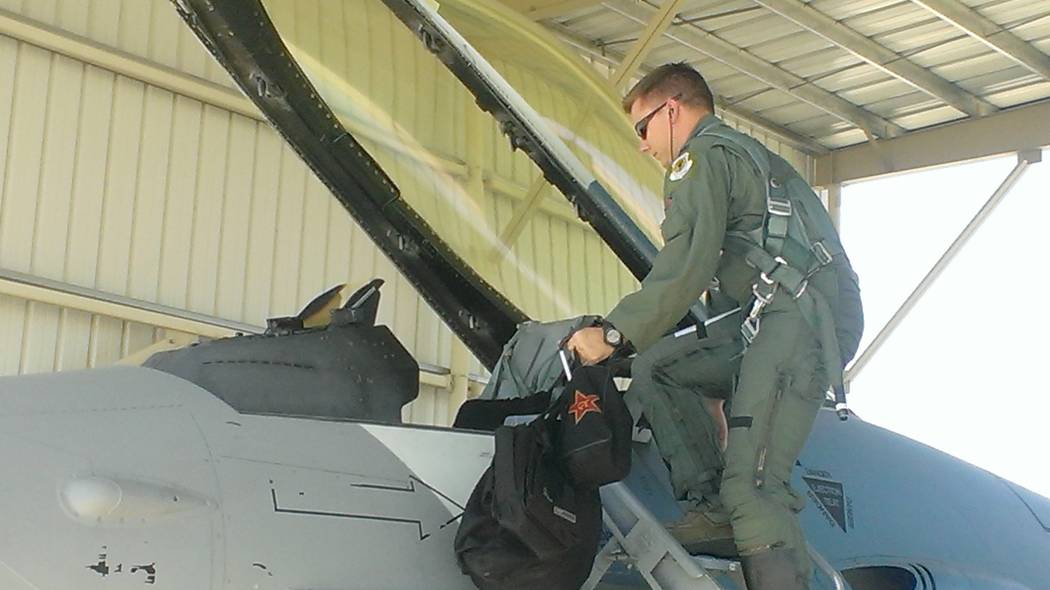 Red Flag flight exercises at Nellis Air Force base are aimed at training U.S. fighter pilots and their allies using simulated combat conditions.
Someone has to play the bad guy, and that's where the aggressor squadron comes in. These pilots are trained to mimic enemy aircraft and strategy in mock battles against the good guys, or blue forces.
Aggressor pilot Capt. Danielle Kangas, 29, joined the Air Force in 2010 after participating in ROTC in college. An air show attended when she was 11 "triggered (her) interest" in flying, she said.
"I saw the Blue Angels fly … From that point on it's always been a goal of mine," Kangas said.
The Duluth, Minnesota, native comes from a military family. Her grandfather and a few of her cousins are Marines.
"Being able to follow in their footsteps and serve America is what really drives me," she said. "Getting to do the job that I always wanted to do is just a bonus."
Fellow aggressor pilot Capt. Justin Bellamy, 31, said he joined the Air Force to be part of something bigger than himself.
"I saw through playing team sports (in high school) that I really enjoy being part of a group of people who share a common focus and are all working toward a common goal," he said. "I saw the Air Force as a team I might be able to fit in."
The process of becoming an F-16 combat pilot, from enlistment to "graduation," takes a little over three years.
As part of the 64th Aggressor Squadron, Kangas and Bellamy study flight tactics of potential enemies.
"It's combining all of our air power to simulate day one of a war," Kangas said. "We do air-to-air only engagements on day one, and it progresses into a full-scale conflict throughout the week. Red Flag is where we can create that fog and friction of war."
The exercises take places several times a year over the 2.9-million-acre Nevada Test and Training Range. The most recent Red Flag is scheduled Aug. 14-25.