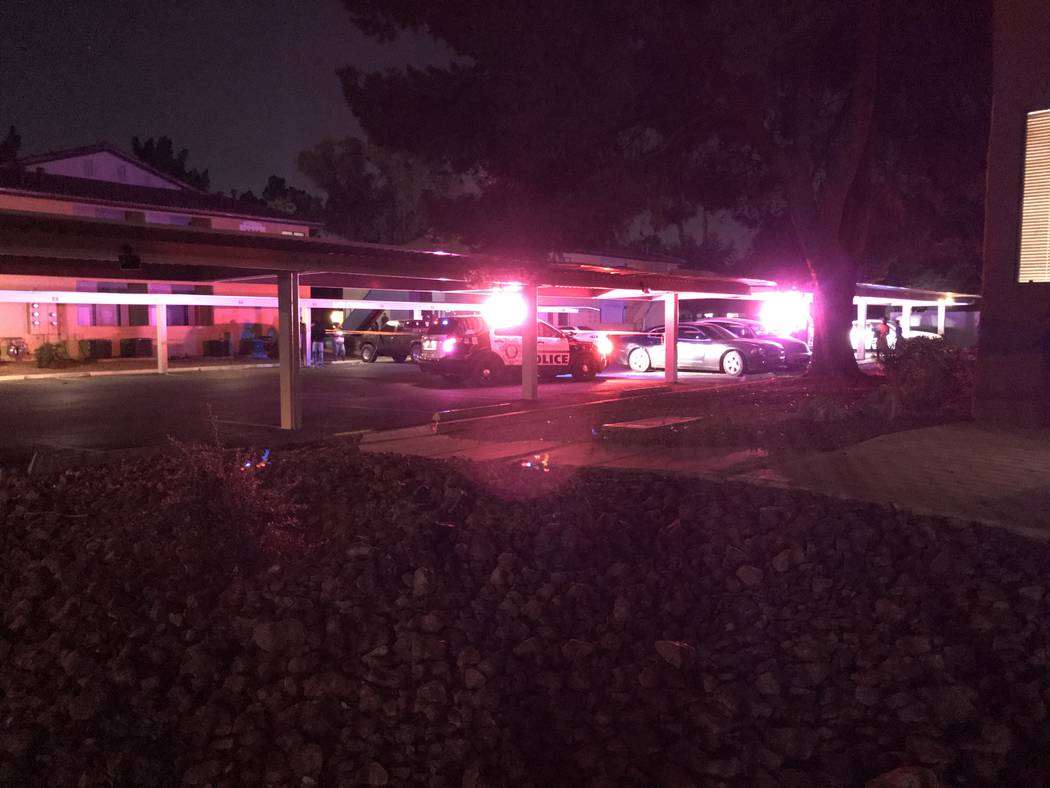 A 1-year-old boy died after he was struck by a vehicle in a northeast valley hit-and-run Sunday evening, Las Vegas police said.
Police received a call about the incident at 6:43 p.m. Sunday at the Liberty Village Apartments, in the 4700 block of Sphinx Way, according to Lt. Grant Rogers of the Metropolitan Police Department. The driver fled in a blue four-door sedan.
The baby was playing in the street along with other neighborhood children when the vehicle struck the child, Rogers said. The child's parents were unaware that the baby was outside, he said. The baby was taken to University Medical Center's trauma unit and pronounced dead, Rogers said.
Arjon Lofton, 25, lives in the apartment complex and has young children at home.
"This right here is scary, but it keeps me on my toes," he said.
On Feb. 8, 2016, 2-year-old Evelyn Green was killed when a 1995 Ford Econoline van struck the girl after she fell off her scooter outside her North Las Vegas home. The driver left the scene of the crash, and police arrested Daniel Garcia-Martinez four days later.
The 51-year-old North Las Vegas man was arrested on suspicion of felony duty to stop at the scene of an accident involving death, failure to give information to parties at a vehicle accident, failure to give information to officers at a vehicle accident, and driving without a valid driver license, police said.
Garcia-Martinez was sentenced to a minimum of 30 months in prison last year with a maximum of 80 months after he pleaded guilty to attempting to leave the scene of an accident.
Contact Blake Apgar at bapgar@reviewjournal.com or 702-387-5298. Follow @blakeapgar on Twitter.
4700 block of Sphinx Way, Las Vegas