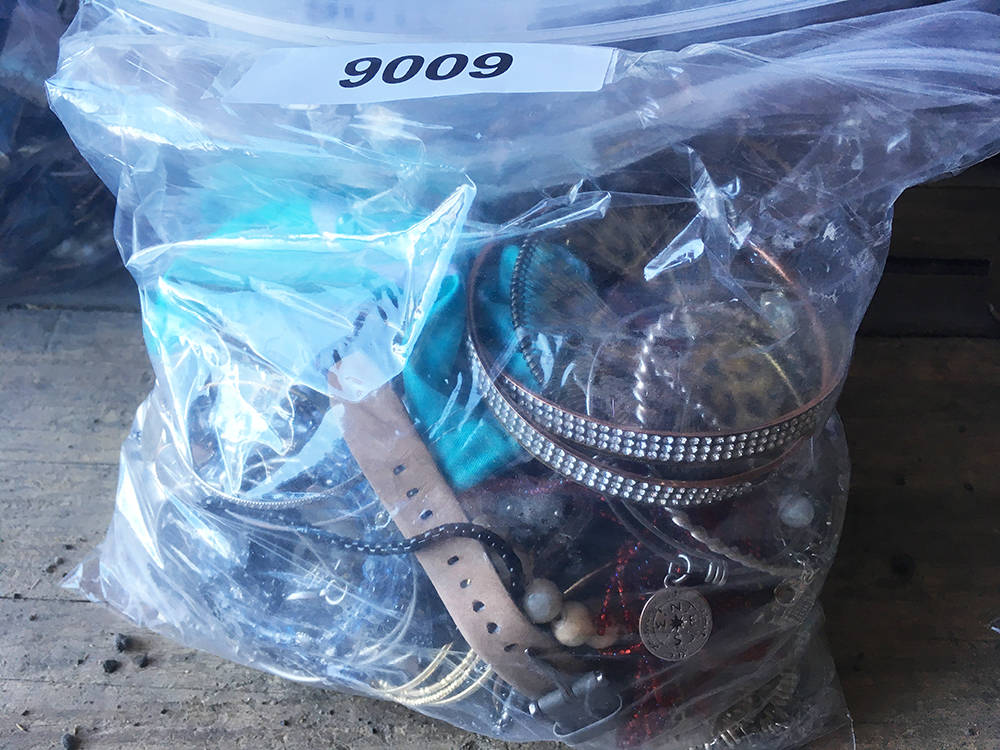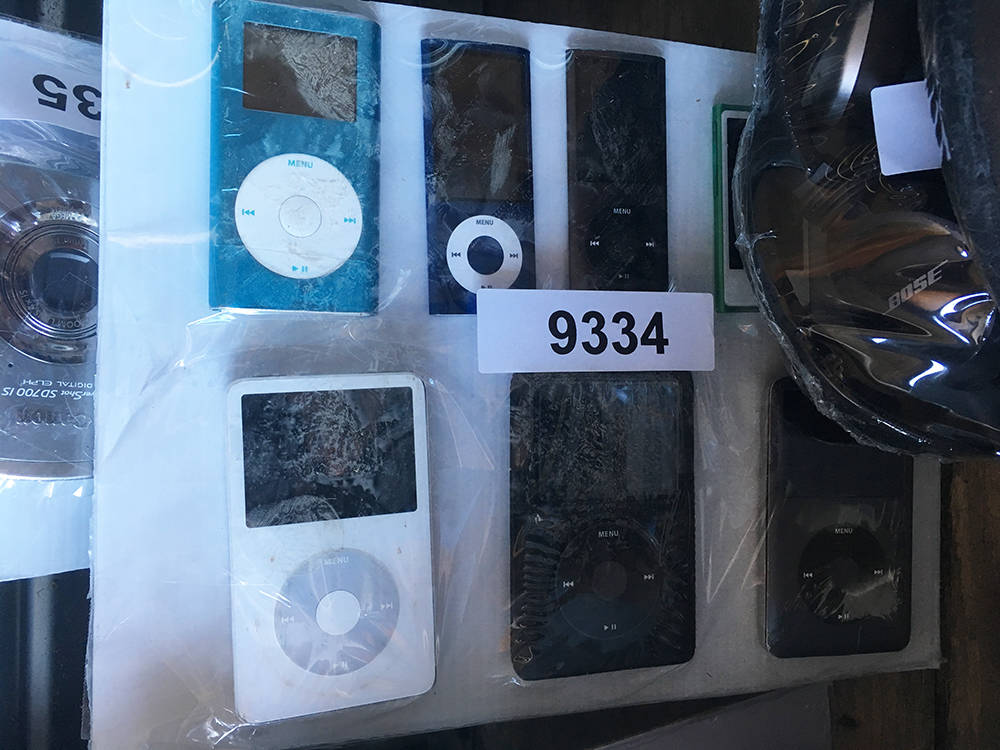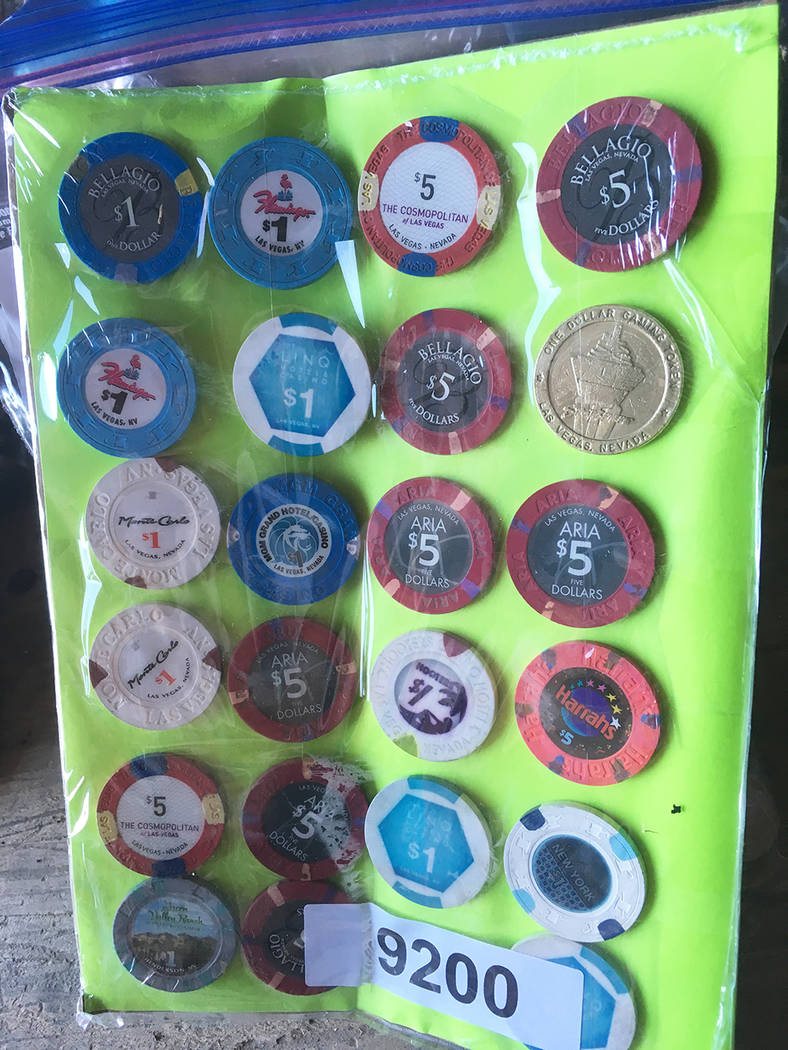 Those new to auctions and eager for a deal might be tempted to hang on to the bid caller's every word.
Good luck with that.
Rapid-fire auction chants are part numbers, part filler phrases, and understanding — and calling — them isn't as easy at it might look. Mike McKee of TNT Auction has his auctioneers study at the Mendenhall School for Auctioneering in High Point, North Carolina.
"It's two weeks of training and 30 years of practice," the company owner and chief auctioneer said of getting the call right.
Part of that practice came at the eight-hour Clark County government surplus auction, held May 20 on a lot on Stephanie Street, near Dog Fancier's Park. First up for bid were unclaimed lost-and-found items from McCarran International Airport, and one could be forgiven for feeling sorry for the fliers who'd left behind iPods, Kindles, laptop computers and jewelry.
Auctioneer Jared Edwards handled the tongue-twisting call, and Kim Fowles yelled "yep!" each time someone in the crowd indicated a higher bid. The small treasures were bundled for bulk purchase and sold well, with a bag of jewelry fetching $300.
Adjacent to the lost-and-won McCarran items, machinery and other hardware were similarly sold in bulk, with bidders responsible for taking home large pallets covered with merchandise. Among the more unusual offerings in that section were large, metal, casket-like tables formerly used to house cadavers.
"I'll bet anything one of these will end up filled with ice and used for a party," said David Johnson, manager of the county's automotive division, which oversees the auctions.
Large trucks and Ford Crown Victorias dotted the yard. The latter are known for both speed and safety, Johnson said.
"Crown Vics could take a hit from behind at 75 mph and the driver would survive," he said.
Attendee Bill Crawford of the north Las Vegas Valley pointed out that some of the ex-police cars contain Kevlar, making them bulletproof.
Crawford was looking for two trucks and a motorcycle, but the luck-of-the-draw mystery contained in the pallets was part of the lure.
"You see a big pile of Apple computers, and you might get something good," he said.
Attendee Marco Rodrigues of the southwest valley was looking for vehicles and electronics.
"I saw the auction online; it seems like a pretty good time," he said.
The May 20 event was the second of three Clark County government surplus auctions this year. There's none in summer because the unshaded auction area would be far too hot, Johnson said.
Money from the auctions goes back to the department that donated the items to be sold. There's a financial benefit for the buyer, too: There's no sales tax on government-owned property, said Dayna KcKee with TNT Auction.
Online element
Johnson said that in his 12 years on the job, online bidding has become increasingly common. People can enter proxy bids in advance indicating how high they're willing to go, or they can follow along via tntauction.com.
Contact Brian Sandford at bsandford@viewnews.com or call 702-380-4531. Follow @nweditor on Twitter.
If you go
The Clark County government surplus auctions are held three times a year; the first was Feb. 25, and the second was May 20. Following are details for the third.
When: 8 a.m. Nov. 18
Where: 4320 Stephanie St.
Information: tntauction.com/calendar/22, 855-317-5133 or tnt@tntauction.com
By the numbers
The three Clark County government surplus auctions in 2016 brought in $5.4 million, which went back to the agencies involved.
The May 20 auction returned $1.5 million (the figure is tenative), and the Feb. 25 auction returned $1.8 million.
Source: Clark County Automotive Services