Counselor: Dogs must adjust to ever-urbanizing Las Vegas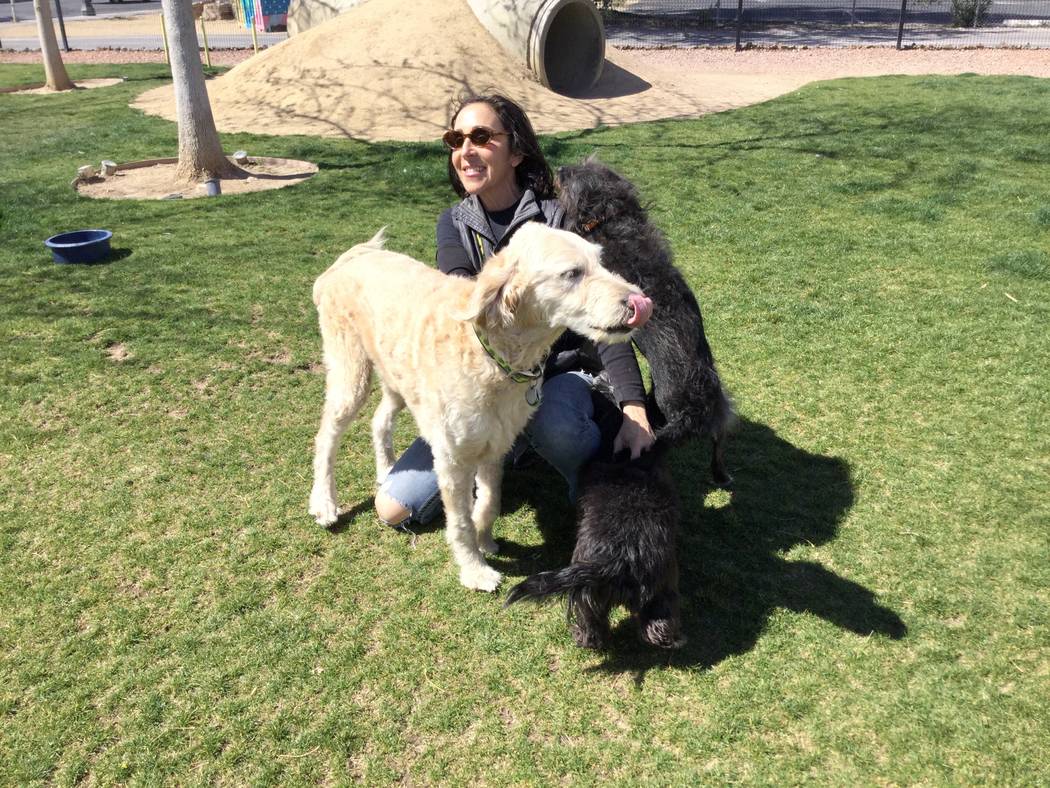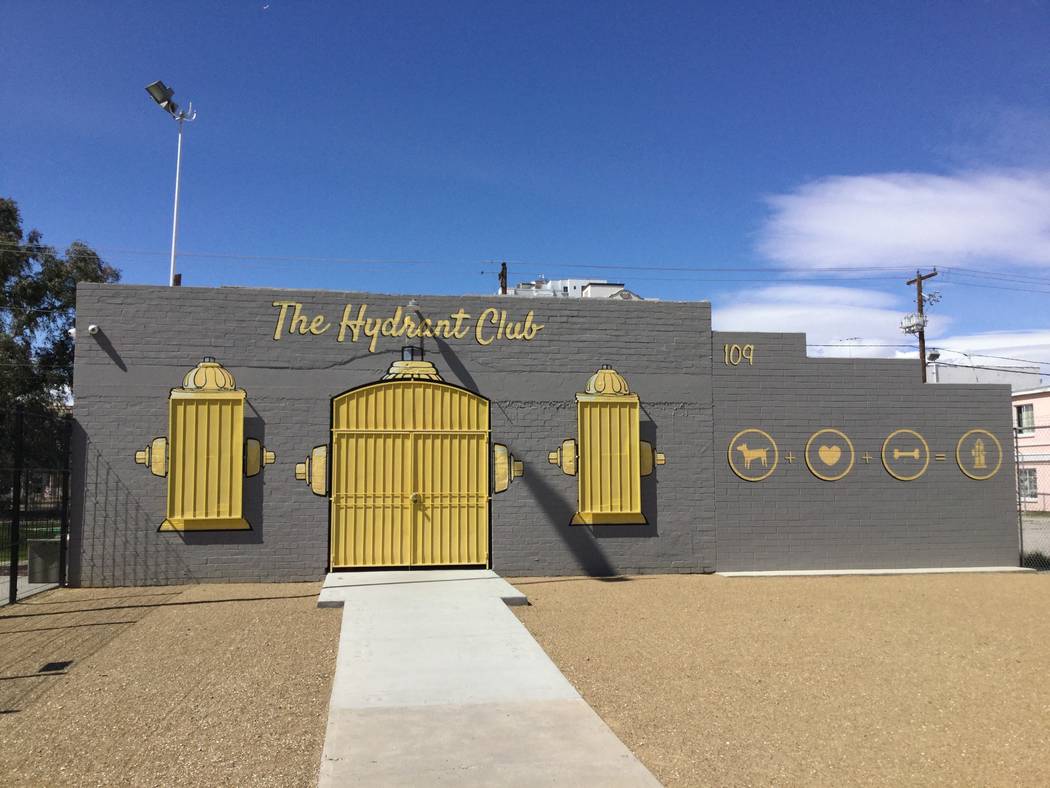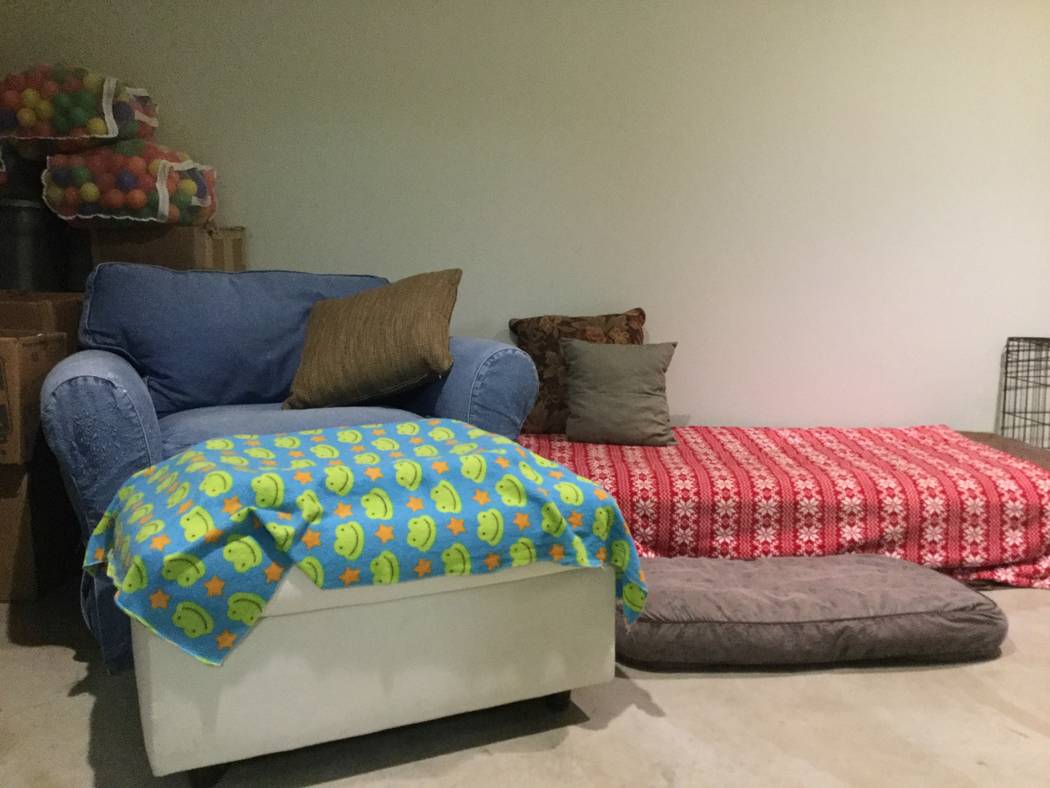 As Las Vegas becomes increasingly urban, residents' dogs will have to adapt, a behavioral counselor for canines says.
Cathy Brooks, owner of the Hydrant Club in downtown Las Vegas, said dogs are easily overstimulated and that it takes training to help them keep calm and focused.
The Hydrant Club is an education facility that offers services including day care and overnight boarding.
"Think about it: You're a foot off of the ground and there are cars and flashing lights and people, and you're smelling everything and your sense of smell is exponentially greater than that of a human," Brooks said. Before she moved from San Francisco to Las Vegas in 2013, she said, she'd often take her unleashed dog to the park and he would sit nearby and not get frazzled.
Preparing for change
"We live in a growing city where dogs need to learn how to be in public," Brooks said.
Clark County reported in February that its population grew to a record of almost 2.25 million from 2016-17, an increase of about 43,000 people.
Rehan Choudhry, who was a Hydrant Club client for three years, said the club prepared his dogs for their new life in New York.
Choudhry moved to Las Vegas in 2010 and got twin Chihuahuas, a brother and sister, shortly after.
"My dogs had never really been in an urban environment. Since the day they were born they had a backyard and a house," he said.
Choudhry said he would have expected his dogs to be more stressed by the noise and traffic when he moved to the high-energy environment of Manhattan about a year ago.
A dog's world
The road to socializing dogs more effectively begins with more-perceptive dog owners, Brooks said.
"Dog owners need a more-clear understanding of how their dogs see the world in order to better communicate with them," she said, adding that dogs have a "deep emotional landscape" and understand hierarchy and order.
Not all dogs want to be in charge, but all want to know that somebody is, she said.
To communicate clearly with dogs, owners must be decisive and exude the leadership the dog is seeking, Brooks said.
"I always tell my clients that in order to be the best possible leader of the family for your dog, you need to be the best version of yourself to do so," she said. "That means being grounded, being aware of your surroundings and being prepared to protect your dog from any danger."
For example, humans often comfort their dogs the same way they would comfort another human, with a gentle stroke or a soothing voice.
"That just tells the dog that something is wrong," she said. Dogs should be comforted by a decisive "It's OK," letting them know you're still in charge and there is no need to worry, she said.
Dog owners also can become more astute by learning how to give the right level of attention, she said.
Going on a walk with a dog, for example, shouldn't involve anything else. Instead, Brooks said, she sees many owners engaging more with their cellphone than their dog.
Results
Michelle St. Angelo began taking her 10-year-old cocker spaniel, Nilla, to the Hydrant Club this year.
"When I learned about it, I was hooked," she said. "I work a lot and I'm not always home all the time. I think my dog really loves to be around other dogs … It also has a really nice outdoor environment, and she really likes the opportunity to be out in the sunshine. A lot of the other places I've found are inside-only."
St. Angelo said it gives her peace of mind to know that her dog is "chilling" in that environment, and she appreciates the behavioral work that the club does with her dog.
"For a long time my dog tended to dart right out the door as soon as you opened it," she said. "I've noticed that since going to the Hydrant Club, that behavior has calmed down, and Cathy has taught me some things I can do at home to work on that as well."
Contact Nicole Raz at nraz@reviewjournal.com or 702-380-4512. Follow @JournalistNikki on Twitter.